Sprouts Farmers Market Weekly Ad (06/07/2023 - 06/13/2023)
Are you looking for the finest deals and discounts at your favorite Sprouts Farmers Market grocery store? Look no further than the weekly ad! Viewing the Sprouts Farmers Market Weekly Ad is a great way to save money on groceries, household items, health and beauty products, and much more. With the sneak peek of the upcoming Sprouts Farmers Market ad, you can easily plan out your shopping so that you don't miss any of the great deals that Sprouts Farmers Market has to offer.
Sprouts Farmers Market Ad & Preview
Sprouts Farmers Market Ad 06/07/2023 - 06/13/2023

Sprouts Farmers Market Ad 05/31/2023 - 06/06/2023
Now viewing: Sprouts Farmers Market Weekly Ad Preview 06/07/2023 - 06/13/2023
Scroll mouse wheel to zoom
Page 1 of 12
Click the images below to view other Sprouts Farmers Market Weekly Ads
Sprouts Farmers Market Ad
06/07 - 06/13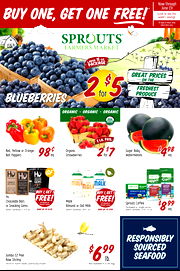 Sprouts Farmers Market Ad
05/31 - 06/06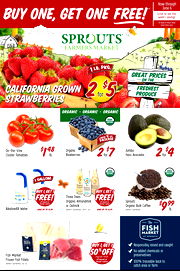 Browse Deals & Coupons in this Sprouts Farmers Market Ad
Do you want a Sprouts Farmers Market coupon or two? Or maybe even more? Check out the Sprouts Farmers Market weekly ad for this week to find the largest coupon database right at the tip of your fingers.
Saving and redeeming these coupons is really easy to do. Just click on the coupon, check out the details and instructions, then redeem! But make sure you use them right before expiry or else it would be for naught.
You can save these coupons only from 06/07/2023 to 06/13/2023. The Sprouts Farmers Market ads gets updated every week, so next week your getting new and better vouchers.
Besides fantastic coupons, the Sprouts Farmers Market sales ad also grants you access to 30 exclusive promo deals and merch discounts! You wouldn't find these anywhere else, so get the most out of it! Click on the arrow buttons to quickly flip through dozens of product collections, including household items, fashion bonanza, school merch, and modern appliances.
If you can't shop this week, that's alright - plan for next week's instead. You can use the Sprouts Farmers Market ad previews to view astounding discounts for the next few weeks. Planning ahead lets you maximize your budget and ensures your trip goes as smoothly as possible.

SIGN UP TODAY FOR SIZZLING SAVINGS



Alba Botanica Sun Care
20% off regular retail

Aura Cacia
BUY 1, GET 1 FREE! of equal or lesser value Save up to $31.99

Dr. Bronner's Bar Soap
2 for $8.0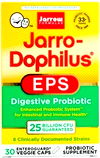 Jarrow Formulas Probiotics
15% off regular retail
Solaray
All Items 15% off regular retail

ONNIT Supplements
15% off regular retail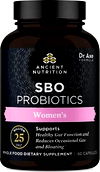 Ancient Nutrition
20% off regular retail
Popular Sprouts Farmers Market Brands
Hardly anything else beats the quality of branded pieces but let's admit it - most of them have price tags that can rip your wallets. But that's about to change because with this Sprouts Farmers Market circular, you don't have to sacrifice quality anymore. It lets you get access to the top Sprouts Farmers Market deals by brand, a segment decked with big-discount vouchers and markdown items from 7 brands.
Specifically, it features promo deals from the following brands: Alkaline88. If your favorite brand, voucher, or product isn't here, don't worry; the Sprouts Farmers Market sales flyer often gets updated so you'd have more amazing deals from more brands!
Expired Flyers
Sprouts Farmers Market Ad 05/24/2023 - 05/30/2023

Sprouts Farmers Market Ad 05/17/2023 - 05/23/2023

Sprouts Farmers Market Ad 05/10/2023 - 05/16/2023

Sprouts Farmers Market Ad 05/03/2023 - 05/09/2023
How to save at Sprouts Farmers Market?
Heading out to the mall again? Before doing so, establish a pre-shopping ritual of checking out this Sprouts Farmers Market weekly circular. Use it to find better deals or discounts you can use so you won't have to spend so much outside. You can also save and redeem applicable coupons. Just five to ten minutes of browsing the ads and collections would save you much money - wouldn't that be great?
Sprouts Farmers Market Digital Coupons
If you're an avid online shopper, you know coupons are ESSENTIAL. They bring down shopping price totals, eliminate shipping fees, and reduce individual product prices. But as great as they are, they're pretty elusive. Some platforms offer them on special occasions only or attach them with the stringiest terms and conditions.
Well, you don't have to be eluded anymore. Use this Sprouts Farmers Market coupon database to find digital vouchers to fit your every need. For instance, does that free shipping coupon not apply to you? Try this shop discount instead! There are so many options, you'll always find one or two to redeem everytime you're on an online shopping spree.
So what are you waiting for? Enjoy them all now!
Deals of the Week
Saving money at Sprouts Farmers Market is easy with the help of its weekly specials and deals. Every week, there are many different opportunities to save money on everything from frozen goods to electronics. These weekly deals give customers discounts on select items, free shipping options, bonus points, or rewards. Thus, make sure to take advantage of these fantastic offers. To ensure you get all of these great savings opportunities, it's essential to check in with Sprouts Farmers Market now and then.
You can also sign up for email alerts from Sprouts Farmers Market weekly ad, so you'll always be one step ahead when finding the best new savings opportunities. Additionally, if you follow Sprouts Farmers Market on social media such as Facebook and Twitter, you can often find additional monthly promotions and savings. That said, it is wise to remember that many of these discounts are only available for limited periods. Thus, acting fast is essential if you want to take advantage of a particularly enticing deal.
Finally, if you are a loyal customer who shops regularly at Sprouts Farmers Market, check out their loyalty program. Members receive exclusive offers and discounts throughout the year. So when it comes time for your next shopping spree, take advantage of all that Sprouts Farmers Market has to offer by checking out its weekly specials and deals of the week.
Sprouts Farmers Market BOGO
Shopping at Sprouts Farmers Market with the help of BOGOs is a great way to save money. BOGOs, which stands for "Buy One Get One" offers, allow customers to purchase two items at a discounted price. For example, if you buy one item at full price, you may be eligible to get a second item for 50% off or even free! This type of offer is usually available on select items, and you can find it in the Sprouts Farmers Market sales flyer.
When shopping online, look for the "BOGO" icon next to the product description to see if it is eligible for a special offer. If shopping in-store, ask an associate about current BOGO 50% off specials. Additionally, keep an eye out for store coupons that you can use alongside the BOGO deal.
It's important to remember that not all stores will offer BOGOs, and certain restrictions come with these types of offers. Pay attention to expiration dates, quantity limits, and other details. Also note that some stores may limit their BOGOs by brands, so make sure you read up on all of their terms before shopping.
Membership Program
Saving at Sprouts Farmers Market with the help of their reward program and membership is easy and convenient. By signing up for their Rewards Program, customers can shop and earn points on all their purchases. You can further redeem these points for discounts on future purchases. Plus, with a membership, customers will receive exclusive deals, special discounts, early access to new products, and free shipping on certain items. Joining the Rewards Program is simple. You need to create an account online or in-store with your email address and start earning rewards immediately.
If you often shop through the Sprouts Farmers Market weekly circular, then becoming a member is the perfect way to save even more money. Members get exclusive access to deals that are unavailable to non-members and first notifications on upcoming sales and promotions. Members don't have to worry about shipping fees on certain items.
Overall, saving money at Sprouts Farmers Market using their rewards program and membership couldn't be easier! You can take advantage of amazing deals and discounts by signing up for either one or both of these programs and earning rewards today.
Exclusive Online
Do you feel like there's little difference between online and physical shopping? Well, you might be doing it wrong. Expert online shoppers know that the digital world is where you can find the cheapest thrills, biggest discounts, and most fantastic deals. If you want to be in on the secret, check out the Sprouts Farmers Market weekly circular! It's where the find all these fantastic and updated promos, and you shouldn't miss out on those, too!
Free Shipping
Shopping at Sprouts Farmers Market can be a great way to save money without compromising on quality. Taking advantage of the store's free shipping policy can add to your savings. To qualify for free shipping, you'll need to choose eligible items with a minimum purchase amount that meets the store's requirements. The selection of items offered by Sprouts Farmers Market ad typically changes daily.
The company offers discounts for select items at certain times throughout the week and month. With these deals and free shipping, you can get top-notch products delivered conveniently and hassle-free, saving even more.
Find Clearance Items
Avid shoppers know clearance sales are practically treasure troves. So many great pieces at very low prices. But there's a trick to a successful treasure hunt - be there to find the amazing items first. If you're late to the party, chances are the good stuff are all taken already.
To help you be on time for clearance sales, maybe even early, watch out for announcements or teasers on the Sprouts Farmers Market sales flyer. Make sure to mark the first day and be there to open the doors and have your fill.
Price Matching
Are you on top with the most recent pricelists? The ever-changing prices make it hard to do so, but with the Sprouts Farmers Market weekly ad, it's possible. It's regularly updated so that only the most recent and accurate costs are listed. This makes it easier to match prices, compare brands, and project this week's budget.
The ad also has great deals and discounts, so you can bring those prices lower than you thought you could.
Cashback Program
Losing money after you spend is the norm, but why don't you turn the tables now and then by using Sprouts Farmers Market cashback coupons. When you use those vouchers, you get some money back after paying for your purchase, so while you gain and save some! You can then spend that little something more on something fun, necessary, or just keep it for future rainy days.
If you're interested in finding some cashback coupons, try digging into the Sprouts Farmers Market coupon database. It's the biggest collection of vouchers that allow cashbacks, discounts, and more!
Shop at Right Time
Saving money at Sprouts Farmers Market will be a piece of cake if you shop at the right time. To maximize savings and get the most bang for your buck, take advantage of two key seasonal opportunities: Black Friday and Back to School season.
Black Friday is an annual event filled with deep discounts on items ranging from apparel to electronics, making it a great opportunity to save big on products you have had your eye on. Many retailers also offer special online deals exclusive to their online stores, so be sure to check those out too.
Back to School season is also another great chance to save big and stock up on essential items like clothes, shoes, and school supplies. Retailers often offer discounts on bulk orders or bundle packages, so it's a good idea to plan ahead and purchase what you need in advance.
By taking advantage of these two seasonal shopping opportunities, savvy shoppers can save big at Sprouts Farmers Market. By doing your research online and planning ahead of time, you can ensure that you find amazing deals available for the items you need.
Shopping at Sprouts Farmers Market
Sprouts Farmers Market In-store Shopping
Before going on an in-store shopping trip, make sure you have everything you need : (1) shopping bag, (2) shopping list, and (3) Sprouts Farmers Market sales flyer.
Wait ... what even is a sales flyer you'd ask and why is it essential? A sales flyer is a promotional resource from Sprouts Farmers Market, which features the latest and biggest deals, discounts, promos, and other irresistible offers. It's a great way to stay updated on item prices, too! Thus, you can use this conveniently online material to plan your shopping trip so you can maximize your savings and budget.
Curbside Picku at Sprouts Farmers Market
Curbside pickup is an invaluable service for shoppers looking for a convenient, time-saving way to purchase products. Not only does curbside delivery save time, but it also offers shoppers peace of mind. The shoppers can have the convenience of having their items delivered directly to their car.
Furthermore, with curbside pickup, shoppers can take advantage of special Sprouts Farmers Market sales flyer discounts and other exclusive store-offered deals that aren't usually available online. All in all, curbside pickup is a fast and reliable way for shoppers to make their purchases.
Delivery
The Sprouts Farmers Market now offers a delivery service, allowing customers to place their order online and have it waiting on the doorstep within a matter of days. Not only is this more convenient, but shoppers can take advantage of the Sprouts Farmers Market weekly ad this week to save even more money.
Delivery services also save valuable time by eliminating the need for long lines at checkout or trips to multiple stores in one day. It is no wonder that more and more shoppers are turning to delivery as their primary means of purchasing Sprouts Farmers Market items - the convenience and savings of Kroger delivery simply can't be beaten.
Online Shopping
Online shopping offers shoppers the most convenient and varied shopping experiences imaginable. Consumers can easily research Sprouts Farmers Market ad online and compare prices across multiple retailers. Now customers can just log onto the web and view real-time pricing information from every store at once.
Additionally, online shoppers are typically able to purchase items at deeper discounts than those offered through traditional retail outlets. By shopping online, consumers have the power to get their hands on items that would otherwise be out of reach due to physical location.
Sprouts Farmers Market App
Her are two shopping tips: check your fave app store and see if the Sprouts Farmers Market app is already availble AND subscribe to the Sprouts Farmers Market ad. The app allows you to buy things wherever and whenever, in the most effortless way possible. Meanwhile, an ad subscription makes sure you don't miss out on the biggest and most exclusive deals and promos.
About Sprouts Farmers Market
Sprouts has its own private label brand of products, featuring more than 2,400 items. Sprouts offers beef products that range from choice cuts to grass-fed. Sprouts has a large Vitamins & Supplements department with more than 7,500 products. Produce makes up approximately a quarter of the business for Sprouts and the store carries around 200 varieties of organic produce. As a healthy food grocer dedicated to affordability and accessibility, one third of the store is always on promotion.
Source
How EveryPayJoy Help you Save?
Everypayjoy is a website that helps you save money on everyday purchases by providing access to Sprouts Farmers Market sales flyers, weekly ads, and exclusive deals and coupons. This makes it easy for shoppers to find the best prices, discounts, and special offers. Whether you are looking for items in electronics, furniture, clothing, groceries, or other categories, there are plenty of ways to save money with Everypayjoy.
The savings don't stop with Sprouts Farmers Market sales flyers. Everypayjoy also has Sprouts Farmers Market weekly ads from hundreds of stores around the country. These ads typically feature significant discounts and deals that help consumers save big on their favorite products. Furthermore, since these ads change frequently, shoppers can stay up-to-date with new deals and promotions every week.
EverypayJoy also gives users access to exclusive coupons & promo codes to use at checkout when shopping online or in-store. You can use coupons for anything from groceries to home goods.
With its variety of options available, users can enjoy discounts on a wide range of products while staying up-to-date with the latest deals and promotions. Furthermore, its simple design makes it user-friendly as well as time-efficient. These features are helping shoppers get back more of their hard-earned money in no time at all!
Disclaimer: Sprouts Farmers Market is a registered trademark of Sprouts Farmers Market and is not affiliated with our company. We are not affiliated with, endorsed by, or connected to Sprouts Farmers Market. Our use of any trademark belonging to another company is not done with the intent to confuse consumers but is rather incidental in promoting these companies and their coupons.