Food Lion Weekly Ad (05/31/2023 - 06/06/2023)
Why pay more for groceries and household items when you don't have to? Look no further than Food Lion ad your one-stop shop for all your shopping needs! With Food Lion Weekly Ad, you can find out about the current and upcoming offers so that you can plan your shopping trips accordingly. The Food Lion weekly ad makes it easy to save money while still buying all the things you need.
Now viewing: Food Lion Weekly Ad Preview 05/31/2023 - 06/06/2023
Scroll mouse wheel to zoom
Page 1 of 23
Browse Deals & Coupons in this Food Lion Ad
Remember the era where people had these huge scrapbooks of coupons that allows them to save so much on every shopping trip? As crazy as it was to lug all those vouchers around, you have to admit, they really came in handy. We got incredible price markdowns, leaving us able to buy more.
Now, paper coupons and voucher scrapbooks may no longer be a thing but you can still get those amazing discounts by using the Food Lion weekly ad this week. It's like a digital catalog of all the biggest promo deals, categorized into collections for easy use.
The Food Lion ad helps you save much on your shopping trip this week, and you might be able to get more stuff that you thought you could. It's also easy to flip through it - just use the arrow buttons and your scroller to course through collection pages or zoom in on your favorite items.
What's more, you also have access to a Food Lion coupon database! Yes, just like the olden days, you can have hundreds of valuable vouchers. But this time, they're all at the palm of your hand - much more sleek and convenient, less heavy and hassle to use.
If you want to enjoy those coupons, check out the list of coupon details, save what you need, and easily redeem before expiry!


Breakstone's
BUY 3, SAVE $3



Philadelphia Cream Cheese Bars
BUY 3, SAVE $3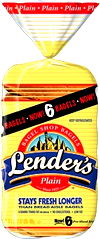 Bays English Muffins Or Lender's Bagels
HOT SALE!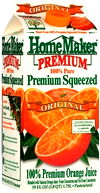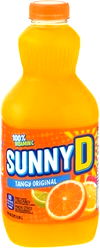 Popular Food Lion Brands
Are you tired of checking out individual brand websites, just to search for discounts and deals? Good news - you don't have to anymore because all of them are in this Food Lion circular already!
This Food Lion sales flyer features top Food Lion deals by brand so you can look for all the big name promos in one place. It's more convenient, plus you're sure the offers are authentic and updated.
As of the moment, there are 12 brands included in the weekly ad. However, updates are made regularly, so check this site often to see either brand or voucher additions.
Expired Flyers
Food Lion Ad 05/24/2023 - 05/30/2023

Food Lion Ad 05/17/2023 - 05/23/2023

Food Lion Ad 05/10/2023 - 05/16/2023

Food Lion Ad 05/03/2023 - 05/09/2023
How to save at Food Lion?
Shopping at Food Lion doesn't have to cost a fortune. There are plenty of ways to save without sacrificing the products and services you need. Whether taking advantage of limited-time deals, using Food Lion coupons, or signing up for rewards programs, getting the most out of shopping at Food Lion is easy with a few simple strategies. With a bit of effort, you will be able to maximize your savings and stay within budget every time.
Coupons at Food Lion
Saving money at Food Lion with the help of digital coupons can be an easy, rewarding process. First and foremost, knowing how to find the right Food Lion coupon for your needs is essential. Searching online and subscribing to coupon websites are great ways to locate coupons that can be used at Food Lion. Additionally, many stores offer their own loyalty programs that frequently include discounts and special deals exclusive to members. Joining a loyalty program will also give you access to email notifications whenever new coupons become available so that you can take advantage of all savings opportunities.
When you have found the perfect coupon for your purchase, it is time to redeem them during checkout. Most retailers allow customers to apply digital coupons directly at the checkout page by entering a promotional code or clicking a link attached to the offer.If people have already signed up for an account or a loyalty program, their coupons might already be applied at checkout. If you need help with how the coupon should be redeemed, simply contact customer service for guidance on how best to take advantage of the offer.
Using digital coupons can be extremely beneficial when shopping at Food Lion, as they provide even more discounts than what would typically be available without them. It is also important to remember that retailers often limit how many coupon codes you can use per transaction. Thus, read all instructions carefully before entering any promotional codes during checkout.
Food Lion Weekly Specials
When do you think stores have special deals? Monthly? Seasonal? Every anniversary? Well, what if you find out that they have them EVERY WEEK!
At Food Lion, you get frequent, big savings when you take advantage of the weekly specials or deals. They're the best way to maximize your regular shopping trips with minimal effort. To find these deals and stay updated, you can check out the Food Lion weekly ad.
This weekly ad showcases hundreds of product promos, organized into collections such as household items, fashion stuff, accessories, and more. Make sure to view it regularly as the ad is updated every week, with bonuses and promos getting bigger and better with every turn.
BOGOs
Are you about to stock up on some items? Before buying them in lots, check out the Food Lion sales flyer first! The flyer lets you peek into future promos, and you might find fantastic offers like buy one get one or BOGO deals. These deals let you get an item for free or at a discounter price - a money-saving hack for bulk buyers like you!
So, what are you waiting for? Check out the ad preview, find those deals, make your budget, and be ready to grab them all soon.
Reward Programs
You can earn while you shop if you are part of the Food Lion reward program. Membership of this program entitles you to one point if you reach a certain amount of purchase at Food Lion. Thus, the more you spend, the more points you get. You can save up these points for future splurges! Besides points, you also get access to exclusive and massive promos.
If you want to join the reward program, find the instructions in our Food Lion sales ad. Membership fee is affordable and worth much less than the savings and deals you can get throughout your membership duration.
Online Exclusive Offers
With exclusive online offers, shopping at Food Lion is more budget-friendly than ever. Whether you are looking to buy home appliances, clothing, or electronics, simply take advantage of the available Food Lion weekly ad online to help make your purchases as cost-effective as possible.
Instead of browsing the store for items, you need to check out the ever-changing inventory of items for sale at Food Lion. Keep checking back for the latest promotions. This way, you can enjoy discounts on whatever catches your eye. So why not try out Food Lion with their delightful array of exclusive online offers today?
Leverage Free Shipping
Here's a sound online shopping advice you can follow - don't check out anything without making sure you aren't missing any discounts or free shipping deals! After all, you wouldn't want to pass on the chance to save money, right?
To find those free shipping offers, use the Food Lion ad. You can flip through it anytime, anywhere to find fantastic promos you can use to waive online shipping charges or slash down prices.
Clearance
Clearance sales and racks aren't as dismal as they seem to be. There are treasures hidden in these places, and you just have to find them! Make the discovery easier and quicker by using the Food Lion sales flyer. It features the most recent clearance sales, so you're updated on the what, when, where, and how of these amazing opportunities.
Price Matching
Shopping with Food Lion weekly ad doesn't always have to mean splurging. Thanks to its price-matching feature, customers can secure better value for their spending. By checking competitor prices of similar items and providing proof, shoppers can be assured that they get the best deals in the market.
This is especially helpful when one needs to purchase high-end or specialized products, like electronics, furniture, or appliances. All one has to do is show Food Lion a comparable price from another source to get the discount. So next time you are out on a shopping spree at Food Lion, don't forget to take advantage of the price matching.
Cashback Program
Saving money at Food Lion can be easy if you know where to look! Cash Back is a great way to get the most out of every shopping trip. Simply shop online by keeping in mind the Food Lion sales ad, and use the cash back apps, sites, or affiliated credit cards to earn money on items you already buy. Cash Back rewards will vary depending on which program you are using.
Thus, do your research to find the one that offers the highest percentage of returns. Once you identify the best rewards provider for you, start tracking your purchases and watch your savings rise quickly.
Shop at Right Time
Shopping at Food Lion can seem expensive, but with the help of shopping at the right time, it can be a much more affordable experience. When making purchases from Food Lion weekly ad, timing your trip is key!
For instance, Black Friday shopping is essential for getting some of the best deals that this Food Lion offers, especially during the holiday season. Back to School, sales are also great. There are always discounts and special offers for various school supplies, making this an ideal time to save money. Mega Sales are also worth looking into. These usually offer extra discounts and lower prices on some of the biggest and most expensive products this store has to offer. Knowing when to shop allows you to save money when visiting Food Lion.
Shopping at Food Lion
In-store Shopping
In-store shopping has advantages that online shoppers can't enjoy. For example, you can get the privilege of the Food Lion circular with all of the upcoming sales and discounts. Thus, you will have time to prepare for bargains ahead of time. With in-store shopping, customers have access to more thorough product details, as well as personal assistance from store representatives.
Additionally, shoppers can see and feel the products for quality assurance, touch and look at various features, and compare items for sale side-by-side. By comparing prices and features side-by-side in one place, customers can make wiser purchasing decisions.
Curbside Pickup
Curbside pickup has revolutionized the way people shop. With curbside pickup, shoppers can quickly and conveniently pick up their purchases without leaving their cars. By utilizing this service, you can avoid the extra time and steps necessary for the store. You can avoid waiting in lines or fighting through crowds of people when you shop.
Curbside pickup also has other benefits, like fewer people around or items available that are in limited supply more quickly. By taking advantage of curbside pickup services, shoppers can get the things they need easily and conveniently for an enjoyable shopping experience.
Delivery
Finding time to shop for things they need can be challenging because people are often very busy with work, their families, and other things they have to do. Thus, shopping for the best deals has always been challenging. However, it is not the case anymore. Home delivery is the perfect way to experience hassle-free shopping.
Now you just need to grab the Food Lion sales flyer and hop online for free delivery. Customers can find immense benefits when shopping with delivery from groceries to office supplies. It is convenient and safe to have items delivered to your doorstep.
Online Shopping at Food Lion
Food Lion ad offers online shopping and is an ideal way to save time, money, and hassle. Customers can browse Food Lion stock quickly and easily from the comfort of their own homes. With cheap delivery rates and collection options ranging from in-store pickup to drop-off, Food Lion provides customers maximum convenience and flexibility in shopping. Thus, shoppers can truly benefit from making Food Lion their go-to place for purchasing goods.
Food Lion App
Food Lion has made it easier to shop and save with the Food Lion App. With the Food Lion circular, you can browse sales and items in one place. Plus, you will get exclusive discounts and personalized shopping recommendations at your fingertips. Whether you are shopping in-store or online, Food Lion's app helps ensure you always get the best deals and never miss out on another fabulous sale. Download Food Lion's app today and start seeing the benefits.
About Food Lion
Founded in 1957, Food Lion is currently headquartered in North Carolina and operates over 1000 stores in 10 states of the Mid-Atlantic and Southeastern. Aside from being known for great products at low prices, Food Lion is also loved by many for its commitment to sustainability.
Source
How to find Food Lion sales flyer?
Food Lion FAQs

How to get Food Lion Ads Emailed to You?

Food Lion is all about good food and big savings. This is why they send out weekly ads with amazing deals and exclusive offers to their customers. To get the Food Lion weekly specials sent to your email, sign up for a Food Lion account on their website. Once you've made your account, go to "Communication Preferences" and select "subscribe to weekly ads."

How long does the Food Lion Ad last?

The Food Lion ad lasts for a whole week. Planning ahead of time for your grocery shopping trip next week? Visit the Food Lion website or go to https://foodlion.com/weekly-specials/ to see the Food Lion weekly ad preview.

When Does Food Lion release the new ad?

Food Lion releases a new ad every Wednesday. If you signed up and subscribed for the newsletter, you can expect to receive an email every week on Wednesdays. You can also visit the Food Lion website on Tuesdays to see a sneak peek of the Food Lion circular for next week.

how to have Food Lion weekly ad shipped to me

Unfortunately, Food Lion does not send their weekly circular via direct mail to their customers. As of the moment, the best way to see Food Lion's weekly specials is by viewing their weekly ad online.

What day does the Food Lion Ad start and end?

Food Lion's weekly ad deals and offers end every Tuesday. A new weekly ad then comes out the following day. Watch out for exciting new deals and offers to get the most out of your shopping trip!
What are Food Lion Hours?

Most Food Lion locations are open every day from 7:00 AM to 11:00 PM. However, there are some stores that follow a different schedule. To see your local Food Lion's business hours, please visit https://foodlion.com/stores.
Food Lion Locations

There are 1,100+ Food Lion locations across 10 states in the US. Most of these stores are in the Mid-Atlantic and Southeastern parts of the country. North Carolina has the most number of Food Lion locations in the country (500+). Other locations can be found in Salt Lake City (UT), Avon (NC), Augusta (GA), Newark (DE), Columbia (SC), and more cities. Find one near you by visiting https://foodlion.com/stores.
Food Lion coupons

Everybody loves a good deal. There are plenty of ways to save big when shopping at Food Lion. If you're a fan of coupons, you'll be glad to know that there's more than one way to collect them for your next Food Lion shopping trip. You can get them from your local newspaper, the Food Lion website, or from in-store MVP Savings Centers.
Food Lion bakery

The bakery is one of the most popular sections in Food Lion. Delicious bread and pastries await those who visit as Food Lion bakery products are always freshly baked. You can also order cakes for special occasions, like birthdays and anniversaries, if you need something quick but tasty.
Food Lion grocery

Discover new favorites from Food Lion's private-labeled goods. The Food Lion grocery is always stocked with your daily essentials, from fresh produce and meats to health and beauty needs and everything in between.
Food Lion online

Food Lion makes grocery shopping easy and fast. Prepare your shopping list and go online to start shopping for groceries from Food Lion right in the comfort of your own home. Have your groceries delivered through Instacart, Food Lion's third-party delivery partner. Unfortunately, as of writing, Food Lion has yet to offer curbside pickup for groceries.
Food Lion pharmacy

Get assistance from reliable and professional experts for all of your health and wellness needs. The Food Lion pharmacy is open for prescription refills, OTC medication, immunization, and more. Visit https://foodlion.com/departments/pharmacy/ to find a Food Lion location with a pharmacy near you.
How EveryPayJoy Help you Save?
If you're a shopaholic, there are two things you must do: bookmark the EveryPayJoy website and subscribe to its Food Lion weekly ads. They are the easiest ways to get and prolong that euphoric shopping high, as they allow you access to the best deals, discounts, coupons, and other promos at Food Lion. The weekly ads are easy to flip through and item prices are highly accurate and recent. The ads also specify the days they are good for and are automatically updated right after the end of the week.
Besides the weekly ads, the website also has a coupon database! All the biggest vouchers, sorted by brand for your easy perusal. Like the weekly ads, expiration dates are also indicated, so you know when you can spend them. Great way to save money, right?
EveryPayJoy also posts articles that provide great shopping tips! These writeups provide valuable and exclusive information you can use to go under or maximize your budget. All these, and the ones above, come for free so don't waste the opportunity!
Disclaimer: Food Lion is a registered trademark of Food Lion and is not affiliated with our company. We are not affiliated with, endorsed by, or connected to Food Lion. Our use of any trademark belonging to another company is not done with the intent to confuse consumers but is rather incidental in promoting these companies and their coupons.