Target Weekly Ad (06/04/2023 - 06/10/2023)
Are you looking to plan your grocery shopping trip for the upcoming week? Look no further – with Target Weekly Ad. You can get a sneak peek at the deals and discounts coming soon! With this handy guide on Target ad, you can keep an eye out for new offers and discounts available each week to score some amazing deals at Target.
Now viewing: Target Weekly Ad Preview 06/04/2023 - 06/10/2023
Scroll mouse wheel to zoom
Page 1 of 29
Browse Deals & Coupons in this Target Ad
Has your shopping cart been looking more and more sad and bare recently? That'll surely turn around if you use this Target weekly ad this week. It's a big shopping hack - you get your huge discounts here so you can get more value for your money!
These discounts are for this week only, from 06/04/2023 to 06/10/2023. To find your pick of the deals, use the arrow buttons or press on the "next" button to move through one collection onto another. Products are sorted by collection to make shopping easier (and replicate the feeling of being at the mall or grocery, walking down one organized aisle after another).
The plus and minus buttons on the side are for zooming in and out of Target ad. Zooming in, you'd see product details, like prices and names, much more clearly. Then, if you zoom out, you can compare the collection items to each other as they sit side-by-side on your screen. Really efficient, right?
While you're at it, you can also save a Target coupon or two from the database! These coupons entitle you to bigger discounts and savings, so save as much as you can.
This ad gets updated regularly, so if you find nothing that suits you for now, you can always come back next time. Or if want a headstart on the discounts, use the Target weekly ad previews! These previews feature the craziest deals for the next few weeks, so you're shopping game is ahead of everyone else's.



Lärabar multipack bars
SALE

Almond Breeze 64 - oz. plant milk
SALE

Fresh 6-oz. blackberries
SALE


Select Stouffer's single-serve frozen meals
SALE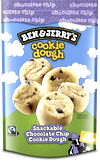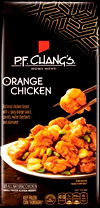 P.F. Chang's frozen food.
$7.49
Popular Target Brands
When it comes to finding unbeatable deals, no one beats the Target circular. With over 12 different brands available, there's something for everyone and every budget. From top-tier names like SONY to lesser-known vendors offering excellent prices, customers can find what they need at great prices.
By taking advantage of the Target sales flyer, customers can take advantage of top deals from popular brands. That way, shoppers can access all the tremendous offers without breaking the bank.
Moreover, with an ever-changing selection of amazing discounts and deals available regularly, customers can find something new each time they shop with the Target circular. Whether you are looking for food items or household essentials - chances are you will find what you need at unbeatable prices.
Expired Flyers
Target Ad 05/28/2023 - 06/03/2023

Target Ad 05/21/2023 - 05/27/2023

Target Ad 05/14/2023 - 05/20/2023

Target Ad 05/07/2023 - 05/13/2023
How to save at Target?
At Target, shopping is enjoyable because of the hundreds of deals, discounts, coupons, and other exciting promos. A variety of offers are available everyday and, unlike before, you won't have to hunt and scour to find them. All are available in this Target weekly circular - an easy to use sales tool that's regular updated for your convenience.
Target Digital Coupons
Digital coupons are a great way to save money when shopping online or in-store. Whether you are looking for discounts on groceries, clothing, electronics, or other items, Target offers digital coupons that can be used to get significant savings on your order.
First, you need to find the right Target coupon. Find the right coupon for your purchase. Check out Target's website for digital coupons and look through the list to find one that best matches your purchase. Furthermore, before completing your purchase, activate the coupon code by applying it to the checkout process. Doing so will ensure that the appropriate discount is applied and taken off of your total purchase price.
Always take a moment to double-check if the coupon is still active and valid before finalizing your transaction. It will help you ensure that all of the details surrounding Target coupons are up-to-date and accurate. Once everything looks good, complete your purchase with assurance knowing that you have taken advantage of all available discounts and promotional offers at Target.
Saving at Target with digital coupons is easy and provides customers with huge savings opportunities when making their purchases online or in-store. Keep an eye out for new deals as they become available for even more ways to save.
Target Weekly Specials
Saving money at Target is easy with the help of its weekly specials and deals. Every week, there are many different opportunities to save money on everything from frozen goods to electronics. These weekly deals give customers discounts on select items, free shipping options, bonus points, or rewards. Thus, make sure to take advantage of these fantastic offers. To ensure you get all of these great savings opportunities, it's essential to check in with Target now and then.
You can also sign up for email alerts from Target weekly ad, so you'll always be one step ahead when finding the best new savings opportunities. Additionally, if you follow Target on social media such as Facebook and Twitter, you can often find additional monthly promotions and savings. That said, it is wise to remember that many of these discounts are only available for limited periods. Thus, acting fast is essential if you want to take advantage of a particularly enticing deal.
Finally, if you are a loyal customer who shops regularly at Target, check out their loyalty program. Members receive exclusive offers and discounts throughout the year. So when it comes time for your next shopping spree, take advantage of all that Target has to offer by checking out its weekly specials and deals of the week.
Target BOGO
Saving money at Target with BOGOs (Buy One Get One) offers is a great way to stretch your dollar further. This promotional offer can save you up to 50% off the regular price of an item if you take advantage of the deal. To get started, look for items at Target that are marked with a BOGO 50% off label or sticker on the shelf. The deals are usually near the middle of the store. They might be at the end of an aisle or in another area that is easy to see.
When shopping, it is important to read any signs that tell you about the offer. The signs will tell you how many items you need to buy to get another item for free. For instance, if two items have been labeled as "buy one get one free," then you'll need to purchase two of them for the discount.
Additionally, it's always a good idea to double-check any buy-one-get-one promotions at checkout before leaving to ensure you get all applicable discounts and promotions. By using BOGO deals wisely, shoppers can maximize their savings by taking advantage of these wonderful offers available at Target sales ad.
Membership Program
Do you want to shop, earn, and save? While all those three don't seem to go along often, you can have them all if you're part of the Target reward program. That's because membership to the program gives you access to exclusive deals AND grants you points when you reach a certain amount everytime you shop. The points you earn can be used for future purchases, so you can save even more!
To learn more about the reward program, check out the Target sales ad. You'll also find there the instructions for membership application.
Online Exclusive Offers
Shopping online at Target with exclusive offers can be an excellent way to save money on purchases. One of the easiest ways to find these exclusive deals is by checking out the store's website. You can often find discounts on everything from clothing and furniture to electronics and appliances.
You may also want to check out Target weekly circular, which sometimes lists special deals available exclusively online. One of the best ways to keep track of Target's exclusive online offers is by following them on social media platforms such as Twitter and Facebook. These accounts often feature updates about new promotions, advertising upcoming sales events, and alerting followers about any current sales going on.
Leverage Free Shipping
Shopping with Target can be a great way to save on your home or office needs. However, you can maximize your savings by taking advantage of free shipping offers. There are two main tactics that can help. First, when you sign up for the Target email newsletter, you will regularly receive updates about their promotions. These promotions include free shipping deals.
Second, many sites offer free shipping if you reach a certain minimum order amount. So, if you are already planning to purchase several items through the Target ad, it is easy to get extras and qualify for the offer. With these strategies in mind, your shopping trips to Target will get bigger and better savings every time.
Find Clearance Items
Shopping at Target just got a whole lot easier, thanks to the new clearance offers. Clearance offers allow shoppers to save on items that are no longer available or have been reduced in price due to overstocking. Thanks to these special discounts, shoppers can stock up on items like clothing and home furnishings for much less than full price.
To take advantage of clearance offers, shoppers should search for products that are listed as "clearance" and make sure to read any accompanying descriptions before making a purchase. With the power of clearance offers, savvy shoppers can maintain their budgets while still getting great deals from the Target ad.
Price Matching
Heading out to Target? Don't go there without checking the Target weekly ad first! This ad has all the most recent product prices, deals, and discounts. You can use such info to match prices and plan your purchases better so you can avoid going over budget and maybe even make some savings! Browsing the ad takes only a few minutes but leads to so much savings, it's worth the time.
Cashback Program
Do you think you can get money back just by spending? While that may seem like an absurd concept, it's actually possible right now! More and more stores and brands are offering cashback promos, which allow you to get a certain amount of money back when you meet the deal's terms and conditions. Amazing, right?
If you're interested in such fantastic promos, then subscribe to the Target coupon database. From cashbacks to discounts, it has it all, ready for you to take and use.
Shop at Right Time
Shopping at Target can be a great opportunity to snag some fantastic deals. One of the best ways to save at Target weekly ad is to pay attention to the mega sales that happen periodically throughout the year. These sales offer fantastic discounts across all departments, allowing shoppers to save big.
To make sure you don't miss these savings opportunities, simply sign up for the store's email list and follow any pages on social media that they have created. Notifications will come directly to your news feed or inbox whenever a new sale launches so that you can take advantage of it right away. Shopping during one of these sales will help you stock up on essentials while keeping money in your pocket.
Shopping at Target
In-store Shopping
Heading out to your local Target? Seems like you're forgetting something ...
You forgot to check out the latest Target sales flyer! It's the greatest in-store shopping hack as you can use it to find deals, promos, and prices even before you've stepped out of your home. If you use it wisely, you can plan your shopping trip more efficiently, as you know where, when, and how to make the best purchases.
Curbside Picku at Target
When you order something online, it's usually delivered right at your door. It's convenient, but there are extra charges, and sometimes, those costs can be quite frivolous, especially when delivery hubs and local Target branches are available near you. To avoid that extra expense, opt for curbside pick up instead! Check out the Target sales flyer to know more information about this offer, but in a gist, items are ordered online, then shipped to a certain location. Once it arrives, you can pick it up at a time convenient to you!
Delivery
Shopping from the convenience of the home has always been a piece of cake with the Target ad and fast delivery. Benefiting from these services can give shoppers access to an abundance of products, more options and better deals. Delivery services eliminate the time wasted visiting multiple stores to search for a perfect product for the desired need.
Shopping with Target ads and delivery is all about getting what you need without compromising exactly when you want it. With quick delivery and excellent products, shopping has just gotten so much better!
Online Shopping at Target
Online shopping offers shoppers the most convenient and varied shopping experiences imaginable. Consumers can easily research Target ad online and compare prices across multiple retailers. Now customers can just log onto the web and view real-time pricing information from every store at once.
Additionally, online shoppers are typically able to purchase items at deeper discounts than those offered through traditional retail outlets. By shopping online, consumers have the power to get their hands on items that would otherwise be out of reach due to physical location.
Mobile Digital App
Is the Target app installed on your phone? If it isn't, you should visit your app store and see if it's up for download. Once you got the app up and ready, you should also consider subscribing to Target ad services, so you won't miss out on big-time sales, deals, discounts, vouchers, and other amazing promos.
About Target
If you live in the US, it's very likely that you live within a 10-mile radius from at least one Target. Target is the 8th biggest retailer in the United States. They have 1,900+ stores and over 350,000 employees across the country.
Source
How to find Target sales flyer?
Target FAQs

How to get Target Ads Emailed to You?

Stay updated on new offers and discounts when you sign up for the Target Weekly Ad. Get them sent straight to your inbox and never miss exclusive offers from Target. Visit the Target website and click on Weekly Ad to sign up and get started.

How long does the Target Ad last?

All offers, deals, and exclusives from the Target weekly ad are valid for 1 week.

When does Target release the new ad?

Target releases a new weekly ad every Sunday, around 12:00 midnight to 2:00 AM Central Time.

how to have Target weekly ad shipped to me

You can view the Target weekly ad on mobile, computer, or paper. Target does not send out paper ads to customers directly. However, you can get a copy of the Target weekly ad from your local weekend newspaper.

What day does the Target Ad start and end?

The Target weekly ad usually ends on Saturday of the same week it was released. Weekly ad duration may vary during holidays when they run for a shorter or longer period of time.
What are Target Hours?

Most Target locations follow the standard 8:00 AM to 10:00 PM business hours. Some locations open/close earlier or later. To see what time your local Target opens/closes, go to the Target Store Finder page. Enter your ZIP code, select a store, and click on "See Details" to preview the store's business hours.
Target Locations

With over 1,800 stores across the United States, finding a Target near you shouldn't be a problem. The following states have the most number of Targets locations, according to Statista.
Target red card

If you find yourself frequenting your local Target at least twice a week, you need to get a RedCard. This store card gives you access to exclusive offers and deals from Target. You also get a 5% discount on eligible purchases when using the Target RedCard. Learn more about RedCard perks at https://www.target.com/redcard/about
Target registry

Hate getting gift cards? Make gifting easier for everyone when you create a gift registry at Target. Get one for your wedding, your housewarming, or your birthday. You can also create and customize a baby gift registry for your incoming bundle of joy! Visit https://www.target.com/gift-registry/ to get started.
Target curbside pickup and delivery

Skip the long checkout line! Order your groceries and pick them up at your preferred time with Target's curbside pickup service. Can't leave the house? Target's grocery delivery service has you covered! Shop online from the comfort of your own home and wait for your groceries to be delivered at your door! Here is a detail instruction on how Target Free Pickup and Grocery Delivery works & tips.
Target grocery

Fill up your pantry and stock up on your favorites from Target's grocery section. Bring your coupons and save big on your groceries, from healthy product to fun mermaid ice cream and everything else in between. Better yet, try doing coupon matchups for bigger savings and better deals!
Target toys

Toys and playtime are essential for any child's development. Browse through Target's toy section and choose from a wide selection of toys for boys and girls of all ages. You might even find one that the whole family could enjoy, too!
How EveryPayJoy Help you Save?
EverypayJoy is a great platform for anyone looking to save money on everyday purchases. With exclusive deals and coupons, users can pinpoint the best prices, discounts, and offers. EverypayJoy simplifies the process of finding the best deals and helps users maximize their budget without sacrificing quality.
The platform provides access to Target sales flyers, Target weekly ads, and exclusive deals that can be found all in one place. This eliminates the need to go through multiple websites or stores to find what you need at the best prices. The comprehensive range of options available from EverypayJoy ensures that there is something for everyone, whether it be clothing, furniture, or electronics.
Not only does EverypayJoy provide access to great deals and savings, but it also has an easy-to-use search function. You can use this feature to search your favorite stores and find what you are looking for quickly and efficiently.
Overall, using Everypayjoy is easy to save money on everyday purchases while still enjoying quality products at discounted prices. Everypayjoy has a lot of different products from different stores. The design is simple, and the customer service is great, so you are guaranteed to be happy with your purchase!
Disclaimer: Target is a registered trademark of Target and is not affiliated with our company. We are not affiliated with, endorsed by, or connected to Target. Our use of any trademark belonging to another company is not done with the intent to confuse consumers but is rather incidental in promoting these companies and their coupons.