PetSmart Weekly Ad (05/24/2023 - 06/06/2023)
Take advantage of this easy-to-use, all-in-one PetSmart weekly ad! With just a few arrow buttons and zoom in feature, you can course through collections of jaw-dropping price steals
Plus, PetSmart ad previews lets you stay tuned on the season's next hottest deals! Click on a preview, get a glimpse of the future, and plan that shopping spree.
Now viewing: PetSmart Weekly Ad Preview 05/24/2023 - 06/06/2023
Scroll mouse wheel to zoom
Page 1 of 4
Browse Deals & Coupons in this PetSmart Ad
Want to be in on a small shopping hack? Check out the PetSmart weekly ad this week before heading out! It's a great way to find exclusive deals, project expenses, and maximize your budget without setting a foot out of your home!
For instance, this weekly special, which is set for 05/24/2023 to 06/06/2023, features 20 money-saving offers. To see them all, use the arrow buttons to flip to the next page (or go back to the previous). If the page looks to blurred, use your scroller to zoom in on prices, product names, and other info.
If you find anything you like, try to get it before the week ends! The PetSmart ad gets updated every week, so some offers are really limited to 06/06/2023 only. But new offers come up with every update, so you might find something better if you miss out on some deals! You can even check out some of next week's promos using the PetSmart ad previews!
However, if nothing catches your eye and you can't wait for next week's discounts, browse the PetSmart coupon database instead! It's easy to save and redeem coupons from the ever-growing collection of vouchers. Just click on the coupon, read details and instruction, then redeem when you can (but make sure it's before the expiration date).

PETSU240520231810
Fan Favorites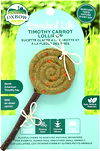 PETSU240520234900
Small Pets Deals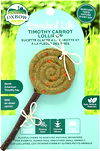 PETSU240520234901
Small Pets Deals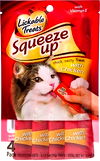 PETSU240520233900
Cat Deals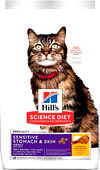 Hill's Science Diet
$59.99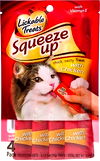 Popular PetSmart Brands
Can't find your fave brand among the medley of similar items? Flip through the top PetSmart deals by brand instead. It's a segment of the PetSmart circular wherein product discounts are organized by brand for those who have specific tastes or just want to explore offers from big names.
To see such offers, click on the brand icon or "view now" button to open into a page full of exclusive deals. Like the PetSmart sales flyer, these brand discounts pages are updated regularly, so keep an eye out for new additions. For example, this circular covers only 12 brands, but you can expect another name or two to be added next week.
Expired Flyers
PetSmart Ad 05/10/2023 - 05/23/2023

PetSmart Ad 04/26/2023 - 05/09/2023
How to save at PetSmart?
Shopping at PetSmart doesn't have to cost a fortune. There are plenty of ways to save without sacrificing the products and services you need. Whether taking advantage of limited-time deals, using PetSmart coupons, or signing up for rewards programs, getting the most out of shopping at PetSmart is easy with a few simple strategies. With a bit of effort, you will be able to maximize your savings and stay within budget every time.
Coupons at PetSmart
PetSmart is a great place to shop for all your needs, but you don't have to break the bank! With digital coupons, PetSmart can help customers save money. You can easily find PetSmart coupons online that you can use when shopping. Simply look through PetSmart's website or do a quick search on any search engine, and you will find digital PetSmart coupons you can apply at checkout.
When using these PetSmart coupons, pay attention to expiration dates and usage limits if they are specified. With digital PetSmart coupons, there is no need to worry about losing them as the website automatically applies them at checkout. All you need to do is to make sure to have the coupon code handy before you finish your order!
PetSmart Weekly Specials
Saving money at PetSmart with the help of weekly specials or "deals of the week" is a great way to save on groceries and household supplies. To get the most out of these offers, plan and do your research.
Start by acquainting yourself with the weekly ad. Check it out every week to see what discounts and price cuts are available. Once you have a good idea of what the PetSmart weekly ad offers, list items you need currently part of the deal. Make sure to check expiration dates so you don't miss out on any offers.
You should also look for coupons in the weekly deals. Most stores will accept paper coupons as well as digital ones found online. Some stores even allow you to stack digital coupons for more savings. So, if you see any weekly special coupon code, ensure you use it on time.
Finally, don't forget about weekly clearance items! Many stores mark down things that may no longer be part of their regular inventory but can still make perfect sense for you. Thus, take advantage of these discounted prices by weekly checking store websites and flyers.
By planning and taking advantage of weekly specials, deals, coupons, and clearance items at PetSmart, customers can find great bargains and save a lot on their weekly purchases!
BOGOs
Do you go out to buy something and only find out after that PetSmart had them on a buy one get one (BOGO) sale? Don't be eluded anymore! Even BOGO offers, from BOGO free to BOGO discounts, are included in PetSmart sales flyer. Use the flyer to find the biggest promos, plot out your shopping spree, and make the most out of your budget.
Membership Program
Did you know PetSmart has a reward program? If you didn't, now you do and you should be a part of it. Members of the program are entitlted to the most exclusive deals and earn hundreds of points just by shopping. All these points can be used for future shopping trips, for even bigger savings.
So, what are you wating for? Find the registration details in our PetSmart sales ad!
Online Exclusive Offers
Shopping at PetSmart can be a great way to find the perfect product for a reasonable price. One fantastic way to save when you shop through the PetSmart sales flyer is to take advantage of their Online Exclusive Offers. These offers are only available online and come with amazing discounts on some of their most popular items.
The customer must visit the store's website, browse sale items, and add them to their virtual cart. Online Exclusive Offers make it easy for customers to get the best deals without leaving home.
Leverage Free Shipping
Here's a sound online shopping advice you can follow - don't check out anything without making sure you aren't missing any discounts or free shipping deals! After all, you wouldn't want to pass on the chance to save money, right?
To find those free shipping offers, use the PetSmart ad. You can flip through it anytime, anywhere to find fantastic promos you can use to waive online shipping charges or slash down prices.
Find Clearance Items
Avid shoppers know clearance sales are practically treasure troves. So many great pieces at very low prices. But there's a trick to a successful treasure hunt - be there to find the amazing items first. If you're late to the party, chances are the good stuff are all taken already.
To help you be on time for clearance sales, maybe even early, watch out for announcements or teasers on the PetSmart sales flyer. Make sure to mark the first day and be there to open the doors and have your fill.
Price Match at PetSmart
Are you on a tight budget this week? Then you certainly have no room for unexpected price hikes and would greatly appreciate big discounts. Luckily for you, you can find both accurate prices and amazing deals on the PetSmart weekly ad. This digital resource is frequently updated so it showcases only the most recent promos and prices. Take advantage of that by using it as a reference for your week's price matching efforts and apply the featured discounts and deals accordingly.
Cashback Program
Shopping with a PetSmart ad can be a thrilling experience, but having the ability to save money while you do so makes it even more exciting. With Cash Back, customers can get even more value as they shop. By signing up for an account with PetSmart, customers can start collecting points and vouchers to make purchases at marked-down prices.
Additionally, customers can accumulate cash-back rewards on certain items which are credited towards their next purchase. It has never been easier to save at PetSmart with the added bonus of getting cash back.
Shop at Right Time
Shopping for the things you need can easily become expensive. However, with a little bit of planning and foresight, it is possible to save money at PetSmart by shopping at the right time. Black Friday, Back to School, and Mega Sales are great times to plan your shopping trip to PetSmart.
Taking advantage of these special days/events will go a long way in helping you get the items you need without breaking your budget. Thus, if it is time for you to shop around the PetSmart ad, keep an eye out when these special savings events take place so that you can save big.
Shopping at PetSmart
PetSmart In-store Shopping
Shopping in-store has many benefits that out-of-store shopping just can't match. While the convenience of ordering online is attractive, shoppers can gain access to PetSmart circular. This circular has information about discounts and special promotions unavailable online.
Additionally, in-store shoppers can find physical review products before purchase and may even be given advice from knowledgeable staff who are on hand. This experience is only possible by going to the store. Shopping in-store also eliminates the anxiety around buying something different than what was expected or pictured, as it puts the customer's personal experience first and foremost.
Curbside Pickup
Curbside pickup has revolutionized the way people shop. With curbside pickup, shoppers can quickly and conveniently pick up their purchases without leaving their cars. By utilizing this service, you can avoid the extra time and steps necessary for the store. You can avoid waiting in lines or fighting through crowds of people when you shop.
Curbside pickup also has other benefits, like fewer people around or items available that are in limited supply more quickly. By taking advantage of curbside pickup services, shoppers can get the things they need easily and conveniently for an enjoyable shopping experience.
Delivery
Shopping online can be a hassle when considering delivery times and costs. Fortunately, stores are starting to offer delivery services with bonus benefits, such as easy returns and minimal contact with people. Delivery offers convenience, time-savings, cost savings, and, most importantly, the ability to benefit from the PetSmart ad.
With this service, shoppers no longer have to worry about crowds or standing in long lines because their purchases will be waiting for them on their doorstep. All these benefits add up to make delivery an excellent option for shopping from home during current times.
Online Shopping at PetSmart
You can choose fast shipping if you order groceries or other household items online. This means you will not have to wait in line at the store. Overall, online shopping provides an array of benefits for those looking for convenience and savings.
Not only can shoppers find items unavailable locally in the PetSmart sales flyer, but they also get access to reviews from other customers. It gives them valuable insight into their buying decisions so they can make an informed decision before purchasing.
Mobile Digital App
PetSmart shoppers can take advantage of a wealth of benefits by using PetSmart's app. Let's start with convenience, as the app has easy access to the PetSmart circular that allows shoppers to browse deals and discounts from anywhere at any time.
With the PetSmart app, time-strapped customers have the information they need quickly and efficiently, leaving them more time for leisure activities. What could be better?
About PetSmart
PetSmart Inc. is an American retail chain operating in the United States and Canada that is engaged in the sale of specialty pet animal products, such as food, furniture, habitats, and accessories, and services, such as dog grooming and dog training, boarding facilities, and daycare. PetSmart also offers a variety of small animals for sale and adoption, such as small birds, fish, amphibians, reptiles, and several different pocket pets, like rats, guinea pigs, chinchillas, gerbils (except in California), many different species of hamster, and mice.
Source
How EveryPayJoy Help you Save?
Everypayjoy is a great platform for those who want to save money when they go shopping. The website has everything from coupons to PetSmart weekly ads, making it a one-stop shop for savings. You don't have to be a frequent shopper to see the value of using Everypayjoy, as it provides both immediate and long-term savings opportunities.
Everypayjoy helps you save money through its array of deals and coupon promotions. With access to the PetSmart sales flyer and PetSmart weekly ads, shoppers can easily find discounts on their favorite items. Plus, these savings are offered at all times, no matter what time of year or season it is. This makes Everypayjoy an excellent choice for anyone looking to save money on their shopping trips.
Another way that Everypayjoy helps you save is by providing access to exclusive offers that may not be available elsewhere. These special promotions can provide big savings on items like groceries and clothing and other items such as electronics and home goods.
In addition, subscribing to the Everypayjoy website provides shoppers regular notifications about upcoming store sales flyers and weekly ads. That's why subscribing to Everypayjoy is such a great idea if you're looking for ways to save money while shopping at your favorite stores.
Disclaimer: PetSmart is a registered trademark of PetSmart and is not affiliated with our company. We are not affiliated with, endorsed by, or connected to PetSmart. Our use of any trademark belonging to another company is not done with the intent to confuse consumers but is rather incidental in promoting these companies and their coupons.