Menards Weekly Ad (05/30/2023 - 06/11/2023)
Don't miss out on the amazing deals! Check out our current Menards Weekly Ad and get a preview of what's to come in next week's ad. Hit 'Next' to see more lucrative offers. Get ahead of your shopping trip by checking out the early Walmart ad.
Menards Ad & Preview
Menards Ad 06/06/2023 - 06/18/2023

Menards Ad 06/06/2023 - 06/18/2023

Menards Ad 06/01/2023 - 06/11/2023

Menards Ad 06/01/2023 - 06/11/2023

Menards Ad 05/31/2023 - 06/11/2023

Menards Ad 05/31/2023 - 06/11/2023

Menards Ad 05/30/2023 - 06/11/2023

Menards Ad 05/30/2023 - 06/11/2023
Now viewing: Menards Weekly Ad Preview 05/30/2023 - 06/11/2023
Scroll mouse wheel to zoom
Page 1 of 29
Click the images below to view other Menards Weekly Ads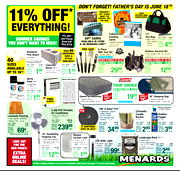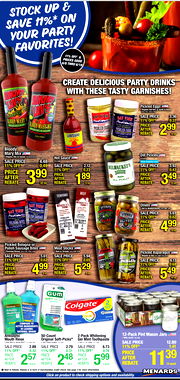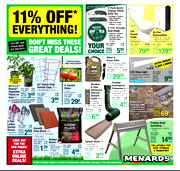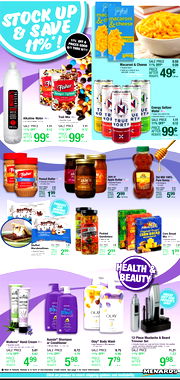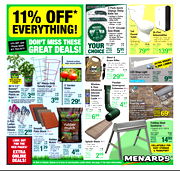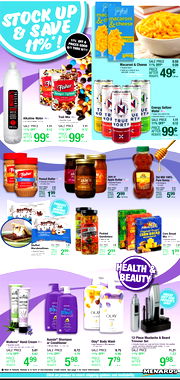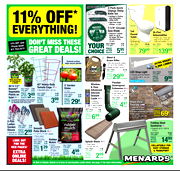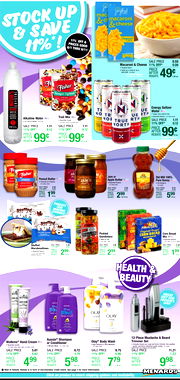 Browse Deals & Coupons in this Menards Ad
Avoid putting back things on the shelf because you ran out of budget! The Menards weekly ad for this week keeps you posted on the most recent deals and discounts, so it's easier to track prices and maximize your budget. This one, in particular, covers 30 promos from 05/30/2023 to 06/11/2023.
Once the week ends, the weekly ad gets updated so you get access to a fresh, complete set of jaw-dropping discounts. Of course, you can sneak a peek by using the Menards ad previews, but the deals there are limited only. If you want to see the whole array, visit this site regularly so you'd have first access to offers you wouldn't want to miss.
To use these weekly ad specials, you can click on the arrows, plus, and minus buttons. The arrows get you from one collection to the other, so you can browse through all the deals in an organized manner. Meanwhile, the plus and minus buttons are for zooming in and out - if you want, you can use your scroller instead too.
Besides the Menards weekly ad, you can also visit the Menards coupon database. It has hundreds of vouchers from various brands and products. Click on the coupons to view details, see expiration dates, and then save them for near-future use!

Sign up & get the flyer emailed to you!


All the cleaning supplies you need!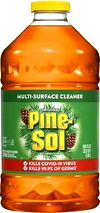 Pine-Sol® Original Scent Multi-Surface Cleaner - 100 oz.
$7.47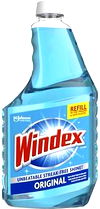 Windex® Original Glass Cleaner Refill - 26 oz.
$1.99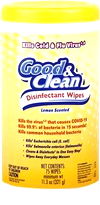 Good & Clean® Lemon Disinfectant Wipes - 75 Count
$2.29

Lysol® Lemon Fresh Multi-Surface Cleaner - 90 oz.
$5.29

Hefty® Strong 13 Gallon Tall Kitchen Drawstring Trash Bags - 90 Count
$12.44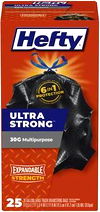 Hefty® Ultra Strong™ 30 Gallon Extra Large Drawstring Trash Bags - 25 Count
$6.49
Popular Menards Brands
When it comes to Menards deals by brand, a range of options are available. With the Menards circular and Menards sales flyer, customers can stay updated with the latest deals and offers. The dynamic parameters between brands vary, depending on the 5 brands present in the Menards.
Look at our , which features some of the biggest names in retail and offers fantastic deals. From clothing to home goods, electronics to beauty products, there is something for everyone here at Menards. Plus, with our exclusive discounts and special offers, you can save even more when shopping with us. We strive to bring you the best promos from every brand we feature so you never miss out on significant savings.
Whether seasonal specials or year-round promotions, take advantage of all our top offers and enjoy unbeatable prices on high-quality products from leading brands.
Expired Flyers
Menards Ad 05/25/2023 - 06/04/2023

Menards Ad 05/25/2023 - 06/04/2023

Menards Ad 05/25/2023 - 06/04/2023

Menards Ad 05/24/2023 - 06/04/2023
How to save at Menards?
Saving money at Menards doesn't have to be complicated at all. With the proper knowledge, you can do it quickly and easily! This guide will provide all the necessary information to help you make informed decisions when shopping at Menards. Thus, you can save as much money as possible!
You will learn helpful tips, such as taking advantage of discounts and promotions and finding the best deals online. We will also discuss how you can maximize savings by monitoring prices and shopping for better deals. Finally, we will look at creative ways to save even more money at Menards, such as rewards programs, Menards coupons, cashback offers, and more.
Coupons at Menards
Saving money at Menards with the help of digital coupons can be an easy, rewarding process. First and foremost, knowing how to find the right Menards coupon for your needs is essential. Searching online and subscribing to coupon websites are great ways to locate coupons that can be used at Menards. Additionally, many stores offer their own loyalty programs that frequently include discounts and special deals exclusive to members. Joining a loyalty program will also give you access to email notifications whenever new coupons become available so that you can take advantage of all savings opportunities.
When you have found the perfect coupon for your purchase, it is time to redeem them during checkout. Most retailers allow customers to apply digital coupons directly at the checkout page by entering a promotional code or clicking a link attached to the offer.If people have already signed up for an account or a loyalty program, their coupons might already be applied at checkout. If you need help with how the coupon should be redeemed, simply contact customer service for guidance on how best to take advantage of the offer.
Using digital coupons can be extremely beneficial when shopping at Menards, as they provide even more discounts than what would typically be available without them. It is also important to remember that retailers often limit how many coupon codes you can use per transaction. Thus, read all instructions carefully before entering any promotional codes during checkout.
Menards Weekly Specials
Saving money at Menards with the help of weekly specials or "deals of the week" is a great way to save on groceries and household supplies. To get the most out of these offers, plan and do your research.
Start by acquainting yourself with the weekly ad. Check it out every week to see what discounts and price cuts are available. Once you have a good idea of what the Menards weekly ad offers, list items you need currently part of the deal. Make sure to check expiration dates so you don't miss out on any offers.
You should also look for coupons in the weekly deals. Most stores will accept paper coupons as well as digital ones found online. Some stores even allow you to stack digital coupons for more savings. So, if you see any weekly special coupon code, ensure you use it on time.
Finally, don't forget about weekly clearance items! Many stores mark down things that may no longer be part of their regular inventory but can still make perfect sense for you. Thus, take advantage of these discounted prices by weekly checking store websites and flyers.
By planning and taking advantage of weekly specials, deals, coupons, and clearance items at Menards, customers can find great bargains and save a lot on their weekly purchases!
BOGOs
BOGO offers, otherwise known as "Buy One Get One" deals, can be an effective way for savvy shoppers to save money. From groceries to clothes to home decor items, BOGO deals allow customers to purchase one thing and receive another item for free. How can you get the most out of your BOGO-free savings? Read on for some tips and tricks on how to take full advantage of these cost-saving offers.
First, be sure you understand the terms of the BOGO offer. A store often states that customers can receive one item free or at a reduced cost when they purchase another item of equal or greater value. So if you are hoping to get two items for the price of one, make sure both items qualify for the promotion.
Second, carefully calculate the cost of the item you are buying. While BOGO 50% off sounds great in theory, it is essential to ensure that both items offer real savings combined. Don't be fooled by an offer that looks good on the surface. If you are paying more for two than what you normally would pay for one, you are not saving money.
So, just remember to read the fine print, calculate the cost of both items combined, and mix and match offers whenever possible. With these tips in mind, you will be able to take full advantage of BOGO savings and get the most out of your budget.
Reward Programs
Saving at Menards with their loyalty rewards program is calming and convenient. With the help of this program, customers can access exclusive discounts and promotions that are only available to members. This allows them to get the best Menards sales ad on their purchases and save money in the process.
Members are eligible for additional discounts like coupon codes that may not be available in-store or online. They also get early access to sales events, making it unchallenging to find great deals even before they go on sale. Plus, when members make a purchase using their loyalty points, they can save even more money.
To maximize savings while shopping at Menards, members should take advantage of special offers and flash sales that are only available through the loyalty program. Additionally, they should keep track of their rewards points so they can redeem them quickly and conveniently in-store when they need to use them.
Overall, being a member of Menards's loyalty rewards program is an excellent way for customers to save money when shopping. With exclusive discounts, promotional offers, and other benefits, it is a perfect way for members to make their money stretch further when buying items from Menards.
Online Exclusive Offers
With online shopping, you can do all of these at once: sit back, relax, spend more, and save more! That's made possible by the hundreds of amazing deals and discounts everyday, which only gets better during holidays, like Christmas season and Black Friday. If you want to be updated on the most recent promos, check out the Menards weekly circular. It has all the newest promos in one place, for your convenience.
Free Shipping
Here's a sound online shopping advice you can follow - don't check out anything without making sure you aren't missing any discounts or free shipping deals! After all, you wouldn't want to pass on the chance to save money, right?
To find those free shipping offers, use the Menards ad. You can flip through it anytime, anywhere to find fantastic promos you can use to waive online shipping charges or slash down prices.
Find Clearance Items
In case you want to save as much as you can on your grocery bill with the help of Menards ad? Look no further than the store's clearance section! Clearance items are often significantly marked down in price, so you can save lots of money.
Additionally, since these items are on clearance, it is a great chance to buy higher-end items for less. The excitement of finding something fantastic and unique at a fraction of the cost can be quite motivating! Take the time to browse through the store's clearance section and experience how much money one can save. You might find some hidden gem you have been searching for!
Price Matching
Price matching is a great way to save big at the Menards sales ad. This useful policy allows shoppers to adjust their purchase amount based on the prices of the same item at competing stores. Meaning you never have to worry about spending too much.
To use the price matching guarantee, simply bring the current price from a competitor and inform the Menards staff. If their product is substantially similar, they will match it, and you can save some money on your purchase. With price matching at Menards, rest assured that you wouldn't have to leave empty-handed due to inflated prices.
Cashback Program
Shopping can be a lot of fun, especially through the Menards weekly circular, where you can find so many amazing deals. But why should your shopping experience end there? With Cash Back at Menards, you can save even more money on your purchases. All you have to do is sign up for an account with Cash Back and shop as usual. Then get money back into your account when you checkout.
It is really simple. Whether you are buying groceries or supplies, or just browsing the latest trends, with the help of Cash Back, making intelligent decisions regarding your spending is trouble-free.
Shop at Right Time
Shopping at the right time can save you a lot of money, and Menards is no exception. Christmas sales present a great opportunity to get big discounts, with items often discounted by up to 50%. An even better chance for huge savings is Black Friday.
Every year, Menards sales flyer offers thousands of products with special deals. Such times make it especially important to keep an eye on their offers and shop only when you find the best bargains. Shopping the discounts available during these special times can help ensure you make the most out of your budget and give yourself some extra cash to treat yourself to after a successful shopping spree.
Shopping at Menards
Menards In-store Shopping
In-store shopping is the most classic way to shop. For some, it's even a ritual or a way to de-stress from a hectic week. Especially for shopaholics, nothing feels more comforting than walking along the newly-stocked aisles, assessing items, and checking out products.
If you're that kind of person, you'd think the experience would hardly get better. But it does, when you use the Menards sales flyer. It updates you on the latest deals and promos, so you're always informed of the most recent and best offers.
Curbside Pickup
Curbside pickup has become an increasingly popular way for shoppers to get their goods without leaving their homes. This simple service offers convenience, comfort, and safety all in one. Shopping curbside means not having to face the hustle and bustle of the store while searching for what you need.
It is all at your fingertips, just a phone call or click away. Additionally, you do not have to wait in checkout lines to get benefits from Menards ad. Instead, curbside services quickly hand off bags with your purchases. During this era of social distancing, curbside pickups are especially alluring to those who want to minimize contact with others.
Delivery at Menards
Physically going to the store to buy items like furniture or appliances is a great decision as you can check the quality and features for yourself. But getting them home? That's when the hassle starts ... but not anymore! You can ask your local Menards if they offer a delivery service, and if they do, use that to get your purchases to your place without you getting all stressed and worked up. You can also look for delivery deals and promos on the Menards weekly ad this week so you can save on money.
Online Shopping at Menards
If you're don't want to go out but need to shop to de-stress, here's a great alternative: online shopping. With a few taps on your screen, you can browse collections, add to cart, check out, and opt for delivery! Online shops are the trend right now, and to make sure your local Menards has one, check out the Menards circular. It will surely link to the shop; plus, it features great deals and discounts you can use.
Mobile Digital App
Menards app is a great way for shoppers to save money and time. By enabling customers to sign up, the Menards circular offers exclusive discounts, notifications about in-store events, and early access to sales. Shopping at Menards can be made easier as Menards app provides users with product information, nutritional info, helpful recipes, personalized shopping lists, and more. With the Menards app, shoppers will feel prepared and informed while browsing the products.
About Menards
Menards is a chain of home improvement stores located in the Midwestern United States, owned by founder John Menard Jr. through his privately held company, Menard, Inc. The company, headquartered in Eau Claire, Wisconsin, has 350 stores in 15 states: Ohio, Michigan, Indiana, Illinois, Wisconsin, Minnesota, Iowa, Missouri, Nebraska, Kansas, South Dakota, North Dakota, Wyoming, Kentucky, and West Virginia. It is the third-largest home improvement chain in the United States, behind The Home Depot and Lowe's.
Source
How EveryPayJoy Help you Save?
Everypayjoy is a great resource that helps you save money when shopping. It allows users to access Menards sales flyer to find the best deals and coupons for their purchases. By subscribing to the website, Everypayjoy ensures that shoppers will never miss out on discounts or offers. The website also keeps all of its information, so users can always stay informed about the latest offers.
Everypayjoy makes it easy to save money by providing convenience and accessibility when shopping. All the store] weekly ads, coupons, and discounts are saved in one place, making it effortless to find what you are looking for without manually searching through different sources. Additionally, Everypayjoy simplifies the process of finding deals and specials regularly by informing you when new promotions become available.
Using Everypayjoy saves time and money because it eliminates the need for extensive research when looking for deals. Plus, every user can search content based on their interests, which can help them find even more specific items or discounts. With this level of convenience and accessibility, Everypayjoy helps make saving money easier than ever before!
Disclaimer: Menards is a registered trademark of Menards and is not affiliated with our company. We are not affiliated with, endorsed by, or connected to Menards. Our use of any trademark belonging to another company is not done with the intent to confuse consumers but is rather incidental in promoting these companies and their coupons.