Menards Coupons, Deals & Promo Codes
Start your shopping spree at home using the Menards weekly ad this week. It features the most exclusive and biggest promo deals from 03/15/2023 to 03/26/2023.
All items on sale are organized by collection, such as household items, toys, fashion products, and more. Thus, if you know what you need already, just flip through the collection pages using the arrows or "next" button until you find your product or its corresponding collection.
Then, use your scroller or the plus button on the side to zoom in on the discounted product. Not only will you see the item more clearly, you also get a better look at the price markdown.
Once you've earmarked your chosen deals and products, get the Menards coupon from the database! Follow instructions to redeem the offer and avail your items at the discounted price.
You don't have to claim the coupons right away, but remember they're a limited offer, so hurry if you can! Once the week's done or the coupon has expired, you've missed your chance.
If you somehow did miss your chance, don't fret! There are still Menards ad previews, which lets you sneak a peek into the next weeks' deals and discounts. It's like a movie premier ticket - you get first dibs on the most amazing experience!



Design Your New Kitchen From the Comfort of Your New Home for FREE


Save 11% On Bathroom Updates!

Azembla 4 x 6 White Vinyl Picket Fence Panel
$29.98

Click Here to Shop Our Full Selection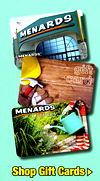 Click Here To Create Your Shopping List!

Shop Candy, Supplies, Décor










Smart Electrician® 300 Lumen LED Rechargeable Handheld Work Light
$4.98


Testors® Craft Matte Hazey Acrylic Paint - 2 oz.
YOUR CHOICE $1.49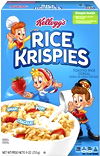 Kellogg's® Rice Krispies® Cereal - 9 oz
$2.49

bubly™ Blackberry Sparkling Water - 8 Pack
$3.29

HI-CHEW™ Tropical Mix Fruit Chews - 12.7 oz
$4.99

Clean Home® Heavy-Duty Steel Wool Soap Pads - 10 Count
$0.79

11% OFF* YOUR NEW DECK! - Header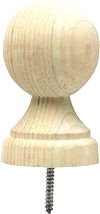 4x4 Treated Pine Round Post Top
$2.99

Patriot Lighting® Solar Integrated LED Lakota White Post Cap Landscape Light - 2-Pack
$12.95

30" Black Colonial Aluminum Spindle
$2.49

AC2® 2 x 2 x 36 Green Pressure Treated Square End Spindle
$1.29
Menards Deals by Brands
Is there a branded item you've been saving up for lately but still can quite get the amount? Well, all is not lost and you won't have to wait any longer. You can take advantage of this top Menards deals by brand from Menards circular.
All the biggest deals and amazing coupons found in one place, truly a great hack to save money and bring down prices. Everything is organized by brand to make browsing easier. There are 1 brands features in this Menards sales flyer, including MOEN. The list grows by the day, so make sure to stay updated.
Menards Weekly Ad & Preview
Everyday is shopping day with these incredible promos from Menards weekly ad! All the cheapest bargains in the palm of your hand. Click and scroll to check out each offer.
This isn't just for this week, too! Find future deals through Menards ad previews, showcasing the most exciting markdowns!
How to save at Menards?
Make the most out of your money when you shop at Menards! From buy one get one offers to price markdowns, there are many ways you can maximize your budget. Discover them all through our Menards weekly circular, a digital resource that compiles all the best deals in one place. It's easy to use and accessible anytime, anywhere.
Menards Digital Coupons
Do you often find yourself CONSTANTLY losing those tiny coupon stubs the store gives you? Don't worry about that anymore. When you have access to the largest digital coupon database, you won't have to scramble through your wallet or purse for those stubs. Instead, with a smartphone and the touch of your finger, you will found hundreds of Menards coupons you can redeem anytime, anywhere.
These coupons provide an array of privileges, from huge product discounts to free shipping, so use them wisely. To find more details on each coupon, including its terms and conditions, simply click on it. You can also save the coupons if you don't plan on redeeming them yet but remember, they will expire so take note of those dates.
Deals of the Week
Going on a shopping trip at Menards this week? Check out the Menards weekly ad first! It helps you discover the best weekly specials, biggest product discounts, and other exclusive offers you can use to maximize your trip. You can also use it to accurately project expenses and compare prices!
To use the weekly ad, flip through the collections like you do with a physical catalog. There are arrow buttons that let you go back and forth. You can also use the magnifying glass icons or your scroller to zoom in and out. Some product details are too small to see if you don't zoom in.
BOGOs
We all know that BOGO stands for 'buy one, get one' and refers to discounts where one item is free or half-price when you buy another. BOGO 50% off promotion offers great savings opportunities if you take advantage of them.
Here are some tips for getting the most out of BOGO free:
First, ensure you understand the terms and conditions of the Menards ad. Sometimes there may be limits on which items qualify for the discount and how many discounts can be used in each purchase. Read all details carefully so you can take advantage of all your savings!
Second, compare prices between different stores to see who has the best deal on items eligible for BOGOs. Third, stock up on items with a BOGO offer available. You can stock items that don't go bad quickly or something you know you will use often enough to avoid wasting it (like toilet paper). This way, you can save money even after the offer ends.
Reward Programs
Saving money while shopping at Menards is easier than ever with the Reward program and membership opportunities. This program gives shoppers an opportunity to shop and earn rewards points that they can use for future purchases.
By signing up and being a member, customers can accumulate points with each purchase they make at the store. Shoppers can later redeem these points for discount codes, cash-back rewards, and more. With this level of savings potential, Reward members can save big when they shop through the Menards ad, making their favorite products even more affordable.
Exclusive Online
What is there not to like about online shopping? It's convenient - no need to get out of your bed, much less take out your car. You're also likely to find items physical or onsite stores don't have. Lastly, the deals and discounts are unbelievable! These promos make lowered prices even lower, truly massive savings especially for those on a budget.
Find and take advantage of these offers, all showcased on the regularly-updated Menards weekly circular. Enjoy!
Leverage Free Shipping
Here's a sound online shopping advice you can follow - don't check out anything without making sure you aren't missing any discounts or free shipping deals! After all, you wouldn't want to pass on the chance to save money, right?
To find those free shipping offers, use the Menards ad. You can flip through it anytime, anywhere to find fantastic promos you can use to waive online shipping charges or slash down prices.
Clearance
Expert shoppers know to always check out clearance sales. It has some of the cheapest but best quality products many people just miss out on. But if you find these sales to often elude you, you can stay updated through the Menards sales flyer. Announcements of the most recent and future clearance sales (and other promos) are done through the flyer, so make sure to subscribe.
Price Match at Menards
When shopping through Menards sales ad, shoppers should take advantage of the store's price-matching policies to save the most money. By showing proof of a lower advertised price on an identical item, customers can have the store match that price and get the best deal possible. It is a good idea to do some research before you buy something. Many websites have reviews that can help you find products with lower prices. With some effort, shoppers can find both quality products and good prices when they shop at Menards and use their price matching policy.
Cashback reward program
Shopping can be a lot of fun, especially through the Menards weekly circular, where you can find so many amazing deals. But why should your shopping experience end there? With Cash Back at Menards, you can save even more money on your purchases. All you have to do is sign up for an account with Cash Back and shop as usual. Then get money back into your account when you checkout.
It is really simple. Whether you are buying groceries or supplies, or just browsing the latest trends, with the help of Cash Back, making intelligent decisions regarding your spending is trouble-free.
Shop at Right Time
Saving through Store] sales ad and shopping at the right time can be a great way to get more for your money. One of the best times to shop and save is during Black Friday. This annual sale event occurs around Thanksgiving in the United States. Many retailers offer special discounts, promotions, and deals during this time, making it an excellent opportunity to get fantastic deals on items you would typically buy.
Another great way to save is Back-to-School shopping. During this time of year, many stores roll out their biggest discounts and offers in anticipation of students returning to school. Product categories such as electronics, school accessories, etc., are often discounted substantially during these sales events, providing an excellent opportunity to save on student supplies.
Finally, Cyber Monday is another significant discount day that marks the beginning of the online shopping season. Many stores will offer steep discounts to entice shoppers into buying gifts early before they run out of stock or lower prices even more, to compete with other online stores. Additionally, many retailers host exclusive online-only promotions, which makes it a great time for customers looking for specific items or prefer shopping from home rather than going out.
Shopping at Menards
In-store Shopping
Heading out to your local Menards? Seems like you're forgetting something ...
You forgot to check out the latest Menards sales flyer! It's the greatest in-store shopping hack as you can use it to find deals, promos, and prices even before you've stepped out of your home. If you use it wisely, you can plan your shopping trip more efficiently, as you know where, when, and how to make the best purchases.
Curbside Picku at Menards
Gone are the days of worrying about crowds or long checkout lines. Now you can simply order online and pick up your purchase safely outside the store. Curbside pickup means that people can stay a safe distance from each other while still benefiting from the deals in the Menards sales flyer.
It also allows customers to shop quickly and save time, as they won't need to wait in line or browse the store. If you need a few things or a lot of stuff, curbside pickup is a modern convenience that allows you to order items online and pick them up at the curb.
Delivery at Menards
Shopping online can be a hassle when considering delivery times and costs. Fortunately, stores are starting to offer delivery services with bonus benefits, such as easy returns and minimal contact with people. Delivery offers convenience, time-savings, cost savings, and, most importantly, the ability to benefit from the Menards ad.
With this service, shoppers no longer have to worry about crowds or standing in long lines because their purchases will be waiting for them on their doorstep. All these benefits add up to make delivery an excellent option for shopping from home during current times.
Online Shopping
Menards flyer provides an easy and beneficial way to get your shopping done, with the added benefit of online shopping. Shopping from Menards is now easier than ever because you can browse items from the comfort of your living room. It gives you advantage of all the deals Menards offers.
When shopping online, you can compare Menards's prices to other stores and read user reviews on products. Furthermore, Menards customers can feel safe knowing that their transactions are secure and protected.
Menards App
Menards has made it easier to shop and save with the Menards App. With the Menards circular, you can browse sales and items in one place. Plus, you will get exclusive discounts and personalized shopping recommendations at your fingertips. Whether you are shopping in-store or online, Menards's app helps ensure you always get the best deals and never miss out on another fabulous sale. Download Menards's app today and start seeing the benefits.
How EveryPayJoy Help you Save?
Store and brand deals are great, but they can be so hard to find. You'd have to visit individual shop websites to find the most updated offers. But I've got great news - you can finally stop searching high and low for these discounts around the Internet because all of them are right here in EveryPayJoy!
EveryPayJoy is an easy-to-use website that compiles an abundance of weekly ads, coupons, and tips from many shops. You can easily browse their collections to find deals or coupons that suit your needs and shopping habits.
To use EveryPayJoy, just click on the "view now" button for the Menards weekly ads. You'll be directed to a page full of links to the Menards sales flyer, current weekly specials, ad previews, and other resources you can use to score the hottest promos. Click on whichever link you need and feel free to explore the deals within it. You can also read the FAQs portion to learn about the store's system for deals and promos.
Disclaimer: Menards is a registered trademark of Menards and is not affiliated with our company. We are not affiliated with, endorsed by, or connected to Menards. Our use of any trademark belonging to another company is not done with the intent to confuse consumers but is rather incidental in promoting these companies and their coupons.