JayC Food Stores Coupons, Deals & Promo Codes
Reading the JayC Food Stores weekly ad this week is easy, and you can do it in a few simple steps. First, you must scroll through the Ad Preview above to see all the items available at discounted prices this week. Next, you can sort through the categories to find what you are looking for.
You will surprisingly find multiple categories, including self-care, pet supplies, deli, fresh meat, frozen foods, and many more. Lastly, you can check out the coupons associated with each item in the coupon database for additional savings.
Reading this JayC Food Stores ad is crucial because it offers discounts on items that may not be available when purchasing them at the total price. Additionally, it can help customers save money by providing information on particular products that may have been on sale, but people may have missed when shopping usually. It also provides shoppers with information regarding sales and promotions they wouldn't have known about otherwise.
The store's weekly ad will continue from 05/31/2023 to 06/06/2023, so be sure to check back often to keep up with the latest available discounts and deals. You will get 26 spectacular deals to help you save even more money on your purchases.
The JayC Food Stores coupon is one of the best ways to get extra savings when shopping at JayC Food Stores. Coupons usually come with special deals such as free items or buy one get one free deals, which can help you save significantly on your purchase. Be sure to take advantage of these offers if they are available!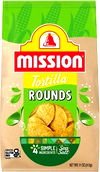 Coca-Cola or Pepsi
4/ $5.0





Jolly Rancher Party Size Candy
$11.49

Boneless Pork Chops
10 Chops/ $10.0

Ice Breakers or Breathsavers Mints
$2.49

Sour Patch Kids or Swedish Fish
$6.49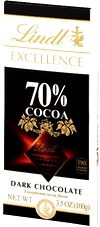 Lindt or Ghirardelli Chocolate Bars
2/ $5.0

Summer Tabletop, Décor, Swim Toys & More
SAVE 40% With Card

Kroger Deluxe Ice Cream
$2.99


Kim Crawford or Butter Chardonnay
$14.39

Evan Williams, Captain Morgan or Twisted Tea Sweet Tea
$15.99


Beefsteak Tomatoes or Vidalia Onions
$0.99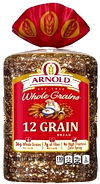 Arnold
BUY 1, GET 1 FREE of Equal or Lesser Value with Card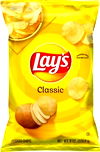 Lay's Potato Chips or Kettle Cooked Potato Chips
$1.99
JayC Food Stores Deals by Brands
Can't find your fave brand among the medley of similar items? Flip through the top JayC Food Stores deals by brand instead. It's a segment of the JayC Food Stores circular wherein product discounts are organized by brand for those who have specific tastes or just want to explore offers from big names.
To see such offers, click on the brand icon or "view now" button to open into a page full of exclusive deals. Like the JayC Food Stores sales flyer, these brand discounts pages are updated regularly, so keep an eye out for new additions. For example, this circular covers only 12 brands, but you can expect another name or two to be added next week.
JayC Food Stores Weekly Ad & Preview
Shopping on a budget with us just got easier! With weekly ads delivered weekly, you can now keep up with all the latest deals and find out when new products arrive. Just glance at our JayC Food Stores weekly ad page to get the best value. Whether it is a weekly special JayC Food Stores ad or competitive discounts, you will find the goods that fit your budget. Don't delay - visit the next page now to enjoy the convenience of great savings!
How to save at JayC Food Stores?
There are many ways to save at JayC Food Stores that will give you a massive discount on your final bill. With a little effort, you can easily make the most of your shopping trips and cut down on your grocery bill.
Knowing the tips and tricks for saving money through JayC Food Stores sales flyers will enable you to make intelligent decisions when shopping for groceries. By following these simple tips, you will be able to maximize your savings (and minimize stress!) the next time you shop at JayC Food Stores.
JayC Food Stores Digital Coupons
Saving at JayC Food Stores with the help of digital coupons is an appreciable way to save money. You can find digital coupons on JayC Food Stores's website, and they are often easy to use. All you need to do is open up JayC Food Stores's page and search for JayC Food Stores coupon codes or discounts. Some JayC Food Stores coupons will automatically apply your discount when something is purchased from their website.
However, others require you to type in a code before completing your purchase. Other JayC Food Stores coupons may only be applied online or in-store, so read all the terms and conditions associated with the coupon before using it. No matter what kind of JayC Food Stores coupon you have, using it can result in some nice savings.
Deals of the Week
Saving money at JayC Food Stores with the help of weekly specials and deals of the week is easy and convenient. All you have to do is check out the JayC Food Stores weekly ad. In it, you will find all the great deals they have going on for that particular week. Some of these deals may include discounts on certain items, including personal care, frozen goods, dairy, beverages, and many more.
You can maximize your savings by taking advantage of weekly promotions and sales. For example, if there is an item you consistently purchase each week, look out for special deals that offer a discount when buying in bulk. Furthermore, the JayC Food Stores weekly circular also offers you all the available deals and exciting offers.
BOGOs
Saving money at JayC Food Stores with BOGOs (Buy One Get One) offers is a great way to stretch your dollar further. This promotional offer can save you up to 50% off the regular price of an item if you take advantage of the deal. To get started, look for items at JayC Food Stores that are marked with a BOGO 50% off label or sticker on the shelf. The deals are usually near the middle of the store. They might be at the end of an aisle or in another area that is easy to see.
When shopping, it is important to read any signs that tell you about the offer. The signs will tell you how many items you need to buy to get another item for free. For instance, if two items have been labeled as "buy one get one free," then you'll need to purchase two of them for the discount.
Additionally, it's always a good idea to double-check any buy-one-get-one promotions at checkout before leaving to ensure you get all applicable discounts and promotions. By using BOGO deals wisely, shoppers can maximize their savings by taking advantage of these wonderful offers available at JayC Food Stores sales ad.
Membership Program
With the JayC Food Stores's Reward program and membership, you can start saving money on all your purchases. By signing up for this free membership, customers can be eligible for exclusive discounts and JayC Food Stores sales flyer unavailable to non-members. Additionally, members can shop and earn points for each purchase which you can apply towards great rewards like gift cards and special offers.
Making the most of the Reward program and membership is easy. Whether you are stocking up on basics or planning a special shopping trip, this membership has something that everyone can benefit from.
Exclusive Online
Can you do shopping within a few minutes? You can when you do it online! You save time as you only have to click and wait for the delivery (some stores even offer same-day delivery!). Aside from saving time, you save money too! There are tons of online deals, discounts, and promos featured on the JayC Food Stores weekly circular. Take advantage of them to make the most out of your money!
Leverage Free Shipping
If you don't find joy in online shopping, that's likely because of the large shipping fees. But there's a great way to go around that, which is by taking advantage of free shipping deals and vouchers. Occassionaly, stores and brands put up certain products on a free shipping deal so that when you order them during the promo period, they'll be delivered to you for free. Besides such deals, there are also vouchers that waive off shipping fees if you meet certain terms or conditions.
Whichever way you get free shipping offers, they're a great way to save money on online purchases. They can be quite hard to catch because they're so limited and exclusive, but you can get a headstart by checking out the JayC Food Stores ad and ad previews. Along with other promo deals and discounts, these ads showcase fantastic free shipping deals you cannot resist.
Find Clearance Items
Shopping can be a nightmare if you don't know where to look. However, finding savings at JayC Food Stores weekly circular is easy when you use the store's clearance section of discounted items. Clearance sales offer reduced prices on clothing, electronics, decorations, and much more. By shopping in the clearance section of JayC Food Stores, you can save money without sacrificing quality.
While in-store clearance sales are always worth checking out, there may be even larger discounts online. Shopping with the help of clearance can be a great way to save at JayC Food Stores, so keep an eye out for amazing deals.
Price Match at JayC Food Stores
If you love keeping track of product prices at JayC Food Stores, then the JayC Food Stores weekly ad will be your best friend. It's frequently updated, so you're sure that the featured prices, deals, and discounts are accurate and the most recent. These make your price matching efforts more reliable, which is crucial for maximizing budgets and making the most savings. Also, it's effortless and quick to use, so you can easily find all the info you need.
Cashback reward program
Shopping can be a lot of fun, especially through the JayC Food Stores weekly circular, where you can find so many amazing deals. But why should your shopping experience end there? With Cash Back at JayC Food Stores, you can save even more money on your purchases. All you have to do is sign up for an account with Cash Back and shop as usual. Then get money back into your account when you checkout.
It is really simple. Whether you are buying groceries or supplies, or just browsing the latest trends, with the help of Cash Back, making intelligent decisions regarding your spending is trouble-free.
Shop at Right Time
Want to go on a shopping spree at JayC Food Stores? Plan it first! To do so, start by deciding on the "when"? Well there's no better moment to go shopping than when promos are at their peak. This happens a few times a year, such as during Black Friday, back to school, Christmas, and more. So make sure set the date for those days because they're the right time to shop til you drop.
Also, you'll need to set a budget. While you can put down a certain amount and go with it on the day itself, it's best to check out prices, deals, and discounts in advance. You can do that with JayC Food Stores ad previews! They let you sneak a peek on what future promos JayC Food Stores plans to launch, so planning that shopping spree is a breeze!
Shopping at JayC Food Stores
JayC Food Stores In-store Shopping
This week, shoppers at JayC Food Stores can get amazing deals on an exciting array of items. We proudly offer weekly ads that feature savings on some of our most popular products. Whether you are looking for snacks, household items, or special treats for the kids, you can always find something new and exciting in our JayC Food Stores weekly ad this week.
Our knowledgeable staff is here to help make sure you get the best deals available. With JayC Food Stores, shopping is easy and fun. Whether looking for fresh produce, everyday necessities, or the latest tech gadgets, you will find something suitable. So visit the JayC Food Stores and start saving today.
Curbside Pickup
Curbside pickup offers a number of benefits for shoppers who find themselves busy and unable to make the time for shopping. With curbside pickup, shoppers can peruse JayC Food Stores sales flyer and place their order ahead of time. It allows them to pick up their order quickly when it is ready.
Moreover, shoppers can have the convenience of avoiding crowds at JayC Food Stores and enjoy a contactless checkout experience. By planning ahead with curbside pickup, shoppers are able to save time and energy while still getting all the items they need.
Delivery
Time is money, and sometimes spending hours walking through grocery and store aisles can lead you to wasting a lot of money. Not only do you spend when you shop, you also sacrifice hours you could have been earning or relaxing. Thus, it's time for some change! Use the JayC Food Stores weekly ad this week to check if your local JayC Food Stores allows delivery. Once you got that clarified, start doing your groceries at home and having them delivered. You save so much time, plus you're less likely to get tempted by random items you see on store aisles.
Online Shopping
Shopping online can provide several benefits to consumers that traditional shopping may not. You can compare prices across retailers for the best deal on any item. Moreover, you can access the JayC Food Stores circular to look at the current deals and discounts. Not only that, but by taking advantage of JayC Food Stores's online shopping system, you will save time and money by avoiding long lines at check-out. In short, JayC Food Stores's online shopping service is a handy tool for shoppers looking to save time and money.
Mobile Digital App
Shopping with store circulars is a great way to benefit from the latest apps. With smartphone capabilities, JayC Food Stores circular is accessible. It gives shoppers up-to-date information on product availability, prices, and discounts. It is also quick and easy as there is no more flipping through pages of newspaper sections. Just open the JayC Food Stores app and compare different deals instantly. Whether hunting for specific items or browsing for potential buys, the JayC Food Stores app makes it easier to get the bang for your buck.
How EveryPayJoy Help you Save?
Have you heard of EveryPayJoy? It's a website packed with the latest, biggest, and most exclusive deals, discounts, and vouchers. A subscription to its JayC Food Stores weekly ads is a great shopping hack as you are one of the first to get news on the week's biggest promos. Many of such offers are exclusive, so it's a great way to be ahead on your shopping game and to save money every week.
Besides subscribing to the weekly ads, you might also want to bookmark the website itself. In that way, you can easily access -- anytime, anywhere -- the JayC Food Stores sales flyer, coupon database, and tips that EveryPayJoy posts. Each of these resources help you in making the most out of your shopping budget, and mold you to become a better and wiser shopper.
All the material on EveryPayJoy is dutifully organized. For instance, the vouchers in its coupon database are sorted by brand, so you can find the ones you need at the snap of a finger. They are also regularly updated, so you're sure that everything, from weekly ads to coupons, are the most recent available. Countdowns are also shown, so you know when the offer ends and schedule your shopping accordingly.
Disclaimer: JayC Food Stores is a registered trademark of JayC Food Stores and is not affiliated with our company. We are not affiliated with, endorsed by, or connected to JayC Food Stores. Our use of any trademark belonging to another company is not done with the intent to confuse consumers but is rather incidental in promoting these companies and their coupons.