Dunham's Sports Coupons, Deals & Promo Codes
Want to be in on a small shopping hack? Check out the Dunham's Sports weekly ad this week before heading out! It's a great way to find exclusive deals, project expenses, and maximize your budget without setting a foot out of your home!
For instance, this weekly special, which is set for 03/18/2023 to 03/23/2023, features 35 money-saving offers. To see them all, use the arrow buttons to flip to the next page (or go back to the previous). If the page looks to blurred, use your scroller to zoom in on prices, product names, and other info.
If you find anything you like, try to get it before the week ends! The Dunham's Sports ad gets updated every week, so some offers are really limited to 03/23/2023 only. But new offers come up with every update, so you might find something better if you miss out on some deals! You can even check out some of next week's promos using the Dunham's Sports ad previews!
However, if nothing catches your eye and you can't wait for next week's discounts, browse the Dunham's Sports coupon database instead! It's easy to save and redeem coupons from the ever-growing collection of vouchers. Just click on the coupon, read details and instruction, then redeem when you can (but make sure it's before the expiration date).



AXIS XP OR PATRIOT RIFLE PACKAGE
SAVE $50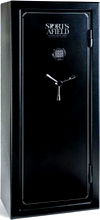 5.56MM OR 223 FMJ
SAVE UP TO $7.80









RADICAL FIREARMS
SAVE $100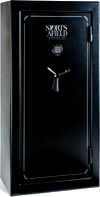 9MM OR 40 S & W SDVE
SAVE $100

ALL REGULAR PRICED RIFLES AND SHOTGUNS
$25 OFF


AVIA MEN'S OR WOMEN'S AVI-UPSTATE RUNNING SHOES
SAVE $20


WOMEN'S IMPRESS OR INSPIRE WALKING SHOES
SAVE UP TO $20


Dunham's Sports Deals by Brands
Most store catalogs are sorted by type, like household items or fashion products. While that's neat, it can be a hassle to peruse through a thousand items just to look for this one brand that you want.
Well, here's the answer to your dilemma: a Dunham's Sports circular featuring a top Dunham's Sports deals by brand segment. All the best discounts from 12 brands, sorted for your convenience and easy verification.
Some brands you will encounter in this Dunham's Sports sales flyer are Under Armour, adidas, Easton, SKECHERS. Now and then, the list gets updated so visit it as often as you can to avoid missing out on juicy offers.
Dunham's Sports Weekly Ad & Preview
Why pay more for groceries and household items when you don't have to? Look no further than Dunham's Sports ad your one-stop shop for all your shopping needs! With Dunham's Sports Weekly Ad, you can find out about the current and upcoming offers so that you can plan your shopping trips accordingly. The Dunham's Sports weekly ad makes it easy to save money while still buying all the things you need.
How to save at Dunham's Sports?
Have you ever done window shopping online? It's possible through this Dunham's Sports weekly circular! All the best and cheapest products, as well as fantastic promo deals, compiled in one place so you don't have to leave your house. Besides this circular, Dunham's Sports also has huge coupon databases, weekly specials, sales flyers, and other online materials you can take advantage of and use to explore the length and breadth of its terrific offers.
Coupons at Dunham's Sports
Even back then, coupons have helped many shoppers save big bucks. Indeed, people would even lug around big scrapbooks of coupons cut out from newspapers and magazines. However, nowadays, there are less phsyical coupons to cut out, which makes it may seem like there's fewer of them. But that's just because you're looking in the wrong place.
Instead of relying on physical coupons, go digital! Subscribe to Dunham's Sports coupon database to find the biggest collection of big-value vouchers. These coupons are all easy to save and redeem. Just click on the coupon, check out the details, and follow instructions for saving and redeeming. Also, make sure you note the expiration date - you wouldn't want to waste coupon, would you?
Deals of the Week
Saving at Dunham's Sports with the help of weekly specials and deals of the week is a great way to get the most out of your money. By taking advantage of these weekly offers, you can stock up on essential household supplies. There are several ways to take advantage of these deals.
First, be sure to check the store's website before shopping. This will allow you to see what kinds of products are on discount. The Weekly Specials/Deals section will also list any coupons available for additional savings. Be sure to read all product descriptions carefully to know which items qualify for the special price or coupon code.
Another way to maximize savings is by signing up for the store's email newsletter. Many retailers will send out exclusive weekly deals through this service, allowing customers to save even more on their purchases.
By taking advantage of Weekly Specials/Deals of the Dunham's Sports weekly ad, you will get great deals on everything from groceries and apparel to electronics and housewares. Whether online or in-store, these specials are a great way to save money without sacrificing quality!
Dunham's Sports BOGO
Saving at Dunham's Sports with the help of BOGO free can be a great way to stretch your budget! To ensure you get the most out of every BOGO promotion, start by understanding the terms and conditions. Many promotions may have limits on items eligible for the discount or restrictions on how many discounts can be used in one purchase. Read all details carefully and make sure you understand them before taking advantage of savings opportunities.
It is also important to compare prices between stores to determine who has the best deal on items that qualify for BOGO 50% off. Shopping around can save money and allow you to find items on which you can get extra savings with the Dunham's Sports ad.
When a BOGO offer is available, it's smart to stock up on items that don't expire quickly or something you know you will use up for certain. This way, you won't need to worry about wasting any food or other item due to an expiration date before you have time to use it up.
The additional discounts are great ways of saving even more money with each purchase so combine them with BOGOs wherever possible for even more significant savings.
Reward Programs
Saving money while shopping at Dunham's Sports is easier than ever with the Reward program and membership opportunities. This program gives shoppers an opportunity to shop and earn rewards points that they can use for future purchases.
By signing up and being a member, customers can accumulate points with each purchase they make at the store. Shoppers can later redeem these points for discount codes, cash-back rewards, and more. With this level of savings potential, Reward members can save big when they shop through the Dunham's Sports ad, making their favorite products even more affordable.
Exclusive Online
Shopping online can be an overwhelming experience, but with Dunham's Sports Online Exclusive Offers, it can be a breeze. By signing up for the store's newsletter, you can access exclusive deals and discounts that are unavailable elsewhere. If you keep an eye out for these offers, they can help you save every time you shop.
What makes these offerings even better is that they frequently update their promos. Thus, there is always something new on offer whenever you log in for a visit. With Dunham's Sports sales ad online, you can focus on finding the best deal.
Free Shipping
If you don't find joy in online shopping, that's likely because of the large shipping fees. But there's a great way to go around that, which is by taking advantage of free shipping deals and vouchers. Occassionaly, stores and brands put up certain products on a free shipping deal so that when you order them during the promo period, they'll be delivered to you for free. Besides such deals, there are also vouchers that waive off shipping fees if you meet certain terms or conditions.
Whichever way you get free shipping offers, they're a great way to save money on online purchases. They can be quite hard to catch because they're so limited and exclusive, but you can get a headstart by checking out the Dunham's Sports ad and ad previews. Along with other promo deals and discounts, these ads showcase fantastic free shipping deals you cannot resist.
Clearance
Shopping at Dunham's Sports doesn't have to blow your budget. In fact, you can save money with the help of their clearance offers. With a little bit of planning and knowledge, shoppers can stay within their budgets while enjoying fantastic deals on Dunham's Sports sales flyer.
First, make sure you know when clearance items are offered, as this is often when the best discounts are available. Second, ask customer service associates for any additional discounts or special offers that may help bring down the cost of your purchase. Finally, sign up for Dunham's Sports's email list to ensure you stay up-to-date on new clearance offerings. With these tips in mind, shopping at Dunham's Sports can become both enjoyable and affordable!
Price Matching
With the help of price-matching, savvy shoppers can get the best deals at Dunham's Sports. This helpful tool allows customers to compare prices and save money on the items they need. All you have to do is show proof that something is being sold for a lower price somewhere else, and the store will honor it with a lower attributed cost.
Customers should pay attention to ads in newspapers, websites, and even stores close by for prices of products and compare them with what is being sold in Dunham's Sports before making a purchase. Even if an online deal is less than a local dealer, you can still save something. So, customers should keep an eye out for discounts or sales at their favorite stores. With these strategies in mind, shopping through the Dunham's Sports weekly circular can be simple and thrifty!
Cashback reward program
Saving at Dunham's Sports while enjoying cash-back benefits can be a fun and rewarding experience. Understanding how to maximize your savings is the key. To do this, start by signing up for a cash-back program so that you can begin receiving rewards on qualifying purchases from Dunham's Sports weekly ad.
Before making a purchase, check for any exclusive offers or other deals that could increase your overall savings. Additionally, compare prices between Dunham's Sports and other vendors online to ensure you get the best deal when shopping with them. By following these money-saving tips, you can shop at Dunham's Sports confidently, knowing that your wallet will be happier.
Shop at Right Time
The best time to shop until you drop is when the most amazing deals are on! You get the most out of your money because prices are at their lowest, discounts are at their biggest, and coupons are plenty. Such days are limited per year, like Black Friday, back-to-school season, and more. So make sure to subscribe to the Dunham's Sports ad previews to know when they are going to start!
Being the first to know when the biggest promos begin is crucial as you get access to the best items and won't be stuck with leftovers. So when the announcement is made through the preview, make sure to mark your calendars, save your coupons, and plan the best shopping spree!
Shopping at Dunham's Sports
In-store Shopping
In-store shopping is the most classic way to shop. For some, it's even a ritual or a way to de-stress from a hectic week. Especially for shopaholics, nothing feels more comforting than walking along the newly-stocked aisles, assessing items, and checking out products.
If you're that kind of person, you'd think the experience would hardly get better. But it does, when you use the Dunham's Sports sales flyer. It updates you on the latest deals and promos, so you're always informed of the most recent and best offers.
Curbside Pickup
Curbside pickup has revolutionized the way people shop. With curbside pickup, shoppers can quickly and conveniently pick up their purchases without leaving their cars. By utilizing this service, you can avoid the extra time and steps necessary for the store. You can avoid waiting in lines or fighting through crowds of people when you shop.
Curbside pickup also has other benefits, like fewer people around or items available that are in limited supply more quickly. By taking advantage of curbside pickup services, shoppers can get the things they need easily and conveniently for an enjoyable shopping experience.
Delivery
With the busy lives people lead, taking time to shop for everyday items can be difficult. Fortunately, Dunham's Sports is offering delivery options that make shopping easier than ever. The Dunham's Sports sales flyer states that shoppers can benefit from its delivery service. You can have the convenience of ordering online or directly through the store and never have to leave home. Doing so will reduce stress and allow you more time to do what you love. So, while people may not have time to shop in-store, they can still easily get what they need through the store's delivery service.
Online Shopping
Online shopping can be a great way for shoppers to save time and money. By checking Dunham's Sports weekly ad this week, shoppers can quickly identify which items are on sale and take advantage of the great deals available. Shopping online also allows people to shop virtually anywhere and anytime, so they can find the best prices without driving from store to store. So whether you want to save time or money, online shopping is incredibly convenient to help shoppers get what they need.
Dunham's Sports App
Shopping with store circulars is a great way to benefit from the latest apps. With smartphone capabilities, Dunham's Sports circular is accessible. It gives shoppers up-to-date information on product availability, prices, and discounts. It is also quick and easy as there is no more flipping through pages of newspaper sections. Just open the Dunham's Sports app and compare different deals instantly. Whether hunting for specific items or browsing for potential buys, the Dunham's Sports app makes it easier to get the bang for your buck.
How EveryPayJoy Help you Save?
Want to find the weekly ads, deals, discounts, coupons, and sales flyers of ALL stores in ONE place? Sounds impossible but a website for that is up and running already. Check out open-access website called EveryPayJoy - it has all the promos you need, such as the Dunham's Sports weekly ads, Dunham's Sports sales flyers, brand coupons, and more. You don't even have to pay or get a subscription!
However, if you want to be notified of the latest deals, you can provide your email. Soon enough, you'll regularly receive news and updates regarding promos from various stores, especially your favorite ones. You'll also know when, where, and how to get those deals. Use those info wisely, and you'd enjoy shopping more and stick to budget better.
If that isn't enough, you can also visit the site's coupon database. Everything is sorted by brand, so if you were planning to make a big purchase at a certain store, check first if they have a coupon or two you can use. After all, you'd want to save as much as you can!
Disclaimer: Dunham's Sports is a registered trademark of Dunham's Sports and is not affiliated with our company. We are not affiliated with, endorsed by, or connected to Dunham's Sports. Our use of any trademark belonging to another company is not done with the intent to confuse consumers but is rather incidental in promoting these companies and their coupons.