Tropical Foods Supermarket Weekly Ad (03/16/2023 - 03/22/2023)
Want to keep up with the hottest deals for this week? With Tropical Foods Supermarket weekly ad, the most amazing offers are right at your fingertips - just a click, scroll, and zoom away.
But you know what's better than being updated? Being ahead! With Tropical Foods Supermarket ad previews, you get a headstart on incredible offers for the next weeks!
Now viewing: Tropical Foods Supermarket Weekly Ad Preview 03/16/2023 - 03/22/2023
Scroll mouse wheel to zoom
Page 1 of 2
Recommended Deals & Coupons for you
Start your shopping spree at home using the Tropical Foods Supermarket weekly ad this week. It features the most exclusive and biggest promo deals from 03/16/2023 to 03/22/2023.
All items on sale are organized by collection, such as household items, toys, fashion products, and more. Thus, if you know what you need already, just flip through the collection pages using the arrows or "next" button until you find your product or its corresponding collection.
Then, use your scroller or the plus button on the side to zoom in on the discounted product. Not only will you see the item more clearly, you also get a better look at the price markdown.
Once you've earmarked your chosen deals and products, get the Tropical Foods Supermarket coupon from the database! Follow instructions to redeem the offer and avail your items at the discounted price.
You don't have to claim the coupons right away, but remember they're a limited offer, so hurry if you can! Once the week's done or the coupon has expired, you've missed your chance.
If you somehow did miss your chance, don't fret! There are still Tropical Foods Supermarket ad previews, which lets you sneak a peek into the next weeks' deals and discounts. It's like a movie premier ticket - you get first dibs on the most amazing experience!
We cannot find Tropical Foods Supermarket coupons and deals in our database, here are the recommended deals for you:

JUEVES PLU #7505 Platillo de Pierna y con Vegetales y Espagueti BAKED CHICKEN LEG EA. QUARTERS WITH VEGETABLES $899 & SP AGHETTI PLATT ER

23 Gerard Bertrand Change & Naturae ORGANIC 750 ml. 1599 arieties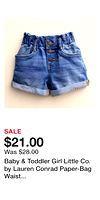 Baby & Toddler Girl Little Co. by Lauren Conrad Paper-Bag Waist Denim Shorts
$21.0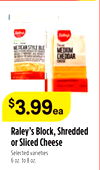 Raley's Block, Shredded or Sliced Cheese
$3.99

BYGGLEK 201-piece LEGO® brick set, mixed colors
$19.99



$14.99 Arnold Palmer Spiked Iced Tea 12 - 12oz Cans
Related Brands to Tropical Foods Supermarket
Are you a fan of these brands: Simple Truth, Kedem, Bounce, Fage, Del Monte, Wilson? If you are, you'll enjoy coursing through the top Tropical Foods Supermarket deals by brand of this Tropical Foods Supermarket circular. It is a segment featuring big discounts and valuable vouchers, all sorted by brand for your easy perusal. Click on the "view now" button to see them!
There are 6 brands included in this weekly Tropical Foods Supermarket sales ad. If you find some names missing from the list, that might be because they're yet to be included. But don't worrry - brand additions and voucher updates are done regularly, so we will soon cover all your favorite companies.
Here are the popular brands we found in our database:
Expired Flyers
Tropical Foods Supermarket Ad 03/09/2023 - 03/15/2023

Tropical Foods Supermarket Ad 03/02/2023 - 03/08/2023

Tropical Foods Supermarket Ad 02/23/2023 - 03/01/2023
How to save at Tropical Foods Supermarket?
Shopping at Tropical Foods Supermarket doesn't have to cost a fortune. There are plenty of ways to save without sacrificing the products and services you need. Whether taking advantage of limited-time deals, using Tropical Foods Supermarket coupons, or signing up for rewards programs, getting the most out of shopping at Tropical Foods Supermarket is easy with a few simple strategies. With a bit of effort, you will be able to maximize your savings and stay within budget every time.
Tropical Foods Supermarket Digital Coupons
Unlocking greater savings at Tropical Foods Supermarket is now a breeze with Digital Coupons. Tropical Foods Supermarket coupons are a great way to get discounts on various products or services from your favorite online stores. Using digital coupons, you can save up to 50% or more on many items. You can find discounts on clothing, electronics, home goods and furniture, beauty products, and more with a Tropical Foods Supermarket coupon.
The best part about using digital coupons is that they don't require clipping or printing. All you have to do is enter the coupon code to purchase to receive the discount. It is a convenient way to save money without having to go through the hassle of cutting out physical coupons from newspapers and magazines.
There are various ways to find digital coupons for Tropical Foods Supermarket. Many websites offer exclusive promotional codes that you can use to shop online. You can also subscribe to email newsletters that alert you when new deals become available.
When using digital coupons at Tropical Foods Supermarket, read all the details associated with each offer before entering the code to know what kind of discount it offers and how long it will be valid for. Furthermore, a few stores might restrict the number of digital coupons you can use per purchase. Hence, it is essential to read these conditions to avoid exceeding any limits set by the seller. So if you want an easy way to save big bucks on your purchases, then make sure you take advantage of this convenient option.
Deals of the Week
Saving money at Tropical Foods Supermarket with the help of weekly specials and deals of the week is easy and convenient. All you have to do is check out the Tropical Foods Supermarket weekly ad. In it, you will find all the great deals they have going on for that particular week. Some of these deals may include discounts on certain items, including personal care, frozen goods, dairy, beverages, and many more.
You can maximize your savings by taking advantage of weekly promotions and sales. For example, if there is an item you consistently purchase each week, look out for special deals that offer a discount when buying in bulk. Furthermore, the Tropical Foods Supermarket weekly circular also offers you all the available deals and exciting offers.
Tropical Foods Supermarket BOGO
Saving at Tropical Foods Supermarket with the help of BOGO free can be a great way to stretch your budget! To ensure you get the most out of every BOGO promotion, start by understanding the terms and conditions. Many promotions may have limits on items eligible for the discount or restrictions on how many discounts can be used in one purchase. Read all details carefully and make sure you understand them before taking advantage of savings opportunities.
It is also important to compare prices between stores to determine who has the best deal on items that qualify for BOGO 50% off. Shopping around can save money and allow you to find items on which you can get extra savings with the Tropical Foods Supermarket ad.
When a BOGO offer is available, it's smart to stock up on items that don't expire quickly or something you know you will use up for certain. This way, you won't need to worry about wasting any food or other item due to an expiration date before you have time to use it up.
The additional discounts are great ways of saving even more money with each purchase so combine them with BOGOs wherever possible for even more significant savings.
Membership Program
Shopping at Tropical Foods Supermarket is a great way to save money in more than one way. Their reward program and membership offer customers exclusive discounts, exclusive offers, and special deals. Members can get access to early sales during the holiday season and are eligible for additional discounts when they shop in-store or online.
The rewards program is easy to use. Simply log into your account on Tropical Foods Supermarket's website or app and enter your payment information. Start earning points for every in-store and online purchase. You can redeem your rewards points when shopping in-store or online by selecting the option to pay with a rewards point balance at checkout.
Signing up for Tropical Foods Supermarket's membership-based reward program is easy and incredibly rewarding. With exclusive benefits like discounted prices on all purchases and early access to sales before non-members,- it's a no-brainer way to save while shopping at Tropical Foods Supermarket. Take advantage of this amazing opportunity today and never miss out on the next Tropical Foods Supermarket ad.
Exclusive Online
If the convenience and diversity of products haven't attracted you to online shopping, here's something that would: huge, exclusive deals! With online shopping, not only can you purchase items from the comfort of your home, you might even make massive savings compared to physical shopping. Moreover, you'll save on gas and window shopping temptations, so that's another perk.
If you want to start your first online shopping spree, check out the Tropical Foods Supermarket weekly circular first. It is a digital catalog that showcases all the biggest deals and discounts. Use wisely!
Leverage Free Shipping
Shopping with Tropical Foods Supermarket can be a great way to save on your home or office needs. However, you can maximize your savings by taking advantage of free shipping offers. There are two main tactics that can help. First, when you sign up for the Tropical Foods Supermarket email newsletter, you will regularly receive updates about their promotions. These promotions include free shipping deals.
Second, many sites offer free shipping if you reach a certain minimum order amount. So, if you are already planning to purchase several items through the Tropical Foods Supermarket ad, it is easy to get extras and qualify for the offer. With these strategies in mind, your shopping trips to Tropical Foods Supermarket will get bigger and better savings every time.
Find Clearance Items
If you love the thrill of going through a mass of colors, forms, shapes, and sizes, clearance sales are the best place for you. These racks are filled with off-season, surplus, and other many, many items, often in a state of disarray. There's usually no organization, and if there is, that's usually gone after a blizzard of shoppers. But even so, shopping through clearance racks are one of the best, money-saving hacks. Prices are so reduced, some great items comet at 60% off.
To join in and be on time for the fun, watch out for announcements of clearance sales on Tropical Foods Supermarket sales flyer. They are usually for a very limited time only, and you must be there right away. It's not a good idea to start shopping during the sales last few days as you won't have the good stuff anymore.
Price Matching
Is your price-matching abilities off the game recently? That's because you're reference might not be so updated. It's time to make the switch to the Tropical Foods Supermarket weekly ad. It's updated every week, so the product prices, deals, and discounts are all recent and accurate. If you use the ad wisely, you'll go out of your house with a full idea of how much you can splurge and save.
Cashback Program
Losing money after you spend is the norm, but why don't you turn the tables now and then by using Tropical Foods Supermarket cashback coupons. When you use those vouchers, you get some money back after paying for your purchase, so while you gain and save some! You can then spend that little something more on something fun, necessary, or just keep it for future rainy days.
If you're interested in finding some cashback coupons, try digging into the Tropical Foods Supermarket coupon database. It's the biggest collection of vouchers that allow cashbacks, discounts, and more!
Shop at Right Time
Is there a right time to shop? Expert shoppers know there is! The best time to spend money is when the biggest deals and discounts are on - think Black Friday and back-to-school. During such seasons, certain items are priced at their lowest, and that's the best time to get them! Moreover, there are a ton of vouchers and coupons being offered during that time, and you can take advantage of them to bring your shopping total even lower than before!
You can subscribe to Tropical Foods Supermarket ad previews to find announcement of black friday, back-to-school, christmas, and other amazing holiday deals. The preview gives you a peek at future prices, discounts, and promos, so you can make the most out of your budget and plan your shopping spree ASAP.
Shopping at Tropical Foods Supermarket
In-store Shopping
Heading out to your local Tropical Foods Supermarket? Seems like you're forgetting something ...
You forgot to check out the latest Tropical Foods Supermarket sales flyer! It's the greatest in-store shopping hack as you can use it to find deals, promos, and prices even before you've stepped out of your home. If you use it wisely, you can plan your shopping trip more efficiently, as you know where, when, and how to make the best purchases.
Curbside Pickup
Shopping at Tropical Foods Supermarket just got even easier with the introduction of curbside pickup! Now, shoppers no longer need to make a trip inside the store. Instead, you can shop from the safety of their vehicles. By visiting Tropical Foods Supermarket circular and reserving items ahead of time, you have the convenience of curbside pickup.
All a customer needs to do is go to Tropical Foods Supermarket's designated pick-up spot at the store and wave their order confirmation email or phone number to receive their purchase without delay. Enjoy fast, safe, and easy shopping with Tropical Foods Supermarket's new curbside pickup option.
Delivery
Why go to the local Tropical Foods Supermarket, when the local Tropical Foods Supermarket can come to you? More stores are offering delivery services, and of course, Tropical Foods Supermarket isn't late to the trend. A delivery option is convenient for many who can't leave their home, or purchased items that are too difficult to transport. If you're interested, check out if you're local Tropical Foods Supermarket is offering delivery through the Tropical Foods Supermarket weekly ad this week. You'll also find there instructions and it may also direct you to credible delivery apps, like instacart. It's regularly updated, so you're sure that the info provided is accurate.
Online Shopping
Shop your heart out without dropping because with online shopping, everything is effortless! You won't have to walk, talk, or carry bags. You just have to wait for delivery to bring your purchases to you! If you want that convenience, check if your local Tropical Foods Supermarket has an online shop. If they do, start adding items to your virtual cart, but before you check out, make sure you apply the vouchers and promos you find in the Tropical Foods Supermarket circular.
Mobile Digital App
Have you seen a Tropical Foods Supermarket ad feature the Tropical Foods Supermarket app and wonder if it's worth it? It is - aside from the online shop being one click away, you are entitled to exclusive deals, discounts, and other promo offers. The perks are many, so be sure to check your app store and install it if it's up and available!
About Tropical Foods Supermarket
Source
How EveryPayJoy Help you Save?
Everypayjoy is a great platform to help you save money on your shopping trips. Not only does the website provide access to the latest Tropical Foods Supermarket sales flyer and weekly ads, but it also offers coupons and deals that can save you big each time you shop.
Shoppers can easily find incredible discounts on products they are looking for by subscribing to Everypayjoy's website. With just one click, users can instantly access all of the latest Tropical Foods Supermarket weekly ads in one place. This eliminates the need to search through individual stores or websites and helps shoppers save time while looking for the best deals possible.
Additionally, Everypayjoy makes it easy for shoppers to stay up to date with new promotions and sales. The website allows customers to subscribe for notifications about new offers. Thus, you will never miss out on an opportunity to save money at your favorite stores.
The convenience of Everypayjoy is why so many shoppers trust this platform when planning their shopping trips. By taking advantage of the deals and coupons available on this site, customers can enjoy substantial discounts without spending hours searching around online or in-store.
Disclaimer: Tropical Foods Supermarket is a registered trademark of Tropical Foods Supermarket and is not affiliated with our company. We are not affiliated with, endorsed by, or connected to Tropical Foods Supermarket. Our use of any trademark belonging to another company is not done with the intent to confuse consumers but is rather incidental in promoting these companies and their coupons.