Stop & Shop Weekly Ad (03/17/2023 - 03/23/2023)
Are you looking to plan your grocery shopping trip for the upcoming week? Look no further – with Stop & Shop Weekly Ad. You can get a sneak peek at the deals and discounts coming soon! With this handy guide on Stop & Shop ad, you can keep an eye out for new offers and discounts available each week to score some amazing deals at Stop & Shop.
Now viewing: Stop & Shop Weekly Ad Preview 03/17/2023 - 03/23/2023
Scroll mouse wheel to zoom
Page 1 of 15
Browse Deals & Coupons in this Stop & Shop Ad
Reading the Stop & Shop weekly ad this week is easy. The ads are divided into categories so you can quickly find what you are looking for with ease. You can also view the coupons available in their database, and be sure to check back often as new deals become available every week.
It is important that you read the Stop & Shop ad so that you don't miss out on any savings opportunities. Companies post exclusive deals in their weekly ads, which are usually only good for one week or less. Thus, it is a great way to take advantage of limited-time discounts on products and services. Plus, these ads can help you plan your shopping trips by telling you which items are on sale and when they will go back up in price.
The current Stop & Shop ad contains over 21 different offers ranging from discounts on food items to special savings on household goods and more. This week's ad runs from 03/17/2023 until 03/23/2023, so make sure to act fast if there is something you want before it goes off sale!
Additionally, there may be additional promotions in the website's coupon section where shoppers can find even more great savings opportunities. The Stop & Shop coupon further helps you to lessen your shopping bill. Overall, viewing the Stop & Shop weekly ad this week is an easy way to save money on groceries and other items each week when done correctly.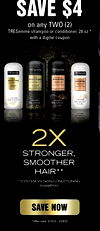 Week 12 Unilever - TREsemme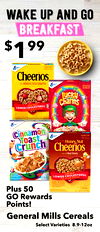 Week 12 Tagtastic - General Mills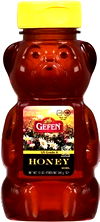 Popular Stop & Shop Brands
Staying updated on your favorite brand's newest deals and discounts can be tricky, but not when you have this weekly Stop & Shop circular. It has a section called the top Stop & Shop deals by brand, wherein 12 icons and names are displayed.
When you click on the brand icon or the "view now" page, you are directed to a page full of exclusive, updated, and authentic deals. Click on each offer to see details. Note that these promos may be for a limited time only, so get them while you can!
Currently, only the following brands are featured in the Stop & Shop sales flyer: Atkins, Manischewitz, Taste of Inspirations, Kedem, Ziyad. But this collection is ever-growing, so expect to see a few names and icons soon.

TOI
Taste of Inspirations
49 Deals
Expired Flyers
Stop & Shop Ad 03/10/2023 - 03/16/2023

Stop & Shop Ad 03/03/2023 - 03/09/2023

Stop & Shop Ad 02/24/2023 - 03/02/2023

Stop & Shop Ad 02/17/2023 - 02/23/2023
How to save at Stop & Shop?
Are you tired of spending a fortune every time you shop at Stop & Shop? If so, it is time to learn some tricks that can help you save. With the right approach, you can ensure that your shopping experience at Stop & Shop doesn't put a significant dent in your budget. You can find multiple ways to save money in the Stop & Shop sales ad. Read on, and discover the innovative strategies to get the most bang for your buck!
Coupons at Stop & Shop
Digital coupons are a great way to save money when shopping online or in-store. Whether you are looking for discounts on groceries, clothing, electronics, or other items, Stop & Shop offers digital coupons that can be used to get significant savings on your order.
First, you need to find the right Stop & Shop coupon. Find the right coupon for your purchase. Check out Stop & Shop's website for digital coupons and look through the list to find one that best matches your purchase. Furthermore, before completing your purchase, activate the coupon code by applying it to the checkout process. Doing so will ensure that the appropriate discount is applied and taken off of your total purchase price.
Always take a moment to double-check if the coupon is still active and valid before finalizing your transaction. It will help you ensure that all of the details surrounding Stop & Shop coupons are up-to-date and accurate. Once everything looks good, complete your purchase with assurance knowing that you have taken advantage of all available discounts and promotional offers at Stop & Shop.
Saving at Stop & Shop with digital coupons is easy and provides customers with huge savings opportunities when making their purchases online or in-store. Keep an eye out for new deals as they become available for even more ways to save.
Deals of the Week
The Internet is full of amazing treasures and one you shouldn't miss is this Stop & Shop weekly ad! While you might think it's a catalog full of temptations, once you take advantage of it, you realized it's a practical resource you can use to compare prices, find discounted items, and discover terrific deals. Thus, one of the best ways to maximize your budget.
Moreover, it doesn't take much time or effort to use. You just have to click on buttons or icons. Products are organized by collection, so if you know what you're looking for, finding it is quicker. But there's also joy in just idly flipping through the collections - you find unexpected and exclusive deals you would've missed out on if you just skipped pages.
BOGOs
Do you go out to buy something and only find out after that Stop & Shop had them on a buy one get one (BOGO) sale? Don't be eluded anymore! Even BOGO offers, from BOGO free to BOGO discounts, are included in Stop & Shop sales flyer. Use the flyer to find the biggest promos, plot out your shopping spree, and make the most out of your budget.
Reward Programs
Saving at Stop & Shop with their loyalty rewards program is calming and convenient. With the help of this program, customers can access exclusive discounts and promotions that are only available to members. This allows them to get the best Stop & Shop sales ad on their purchases and save money in the process.
Members are eligible for additional discounts like coupon codes that may not be available in-store or online. They also get early access to sales events, making it unchallenging to find great deals even before they go on sale. Plus, when members make a purchase using their loyalty points, they can save even more money.
To maximize savings while shopping at Stop & Shop, members should take advantage of special offers and flash sales that are only available through the loyalty program. Additionally, they should keep track of their rewards points so they can redeem them quickly and conveniently in-store when they need to use them.
Overall, being a member of Stop & Shop's loyalty rewards program is an excellent way for customers to save money when shopping. With exclusive discounts, promotional offers, and other benefits, it is a perfect way for members to make their money stretch further when buying items from Stop & Shop.
Exclusive Online
Don't have the energy to get out and buy what you need? That's alright - you can still buy stuff without going out or even getting up! With the Stop & Shop online store, you can shop from the convenience of your own bed and Internet. Add to cart all you need and before you check them out, make sure to check out the Stop & Shop weekly circular - it has all the best online deals and biggest discounts you can use to maximize your budget and make savings.
Leverage Free Shipping
Avoid exceeding your online shopping budget when you use the Stop & Shop ad! Not only does it feature the biggest online deals and discounts, you'll also find that it has the most exclusive free shipping offers, from specific products to vouchers. It's easy to use - flip through collections, earmark the ones you love, and follow instructions to make sure your product is being shipped for FREE!
Find Clearance Items
Find yourself always late when it comes to clearance sales? Find announcements about such offers (and more) through the Stop & Shop sales flyer and ad previews. These digital resources often sneak in peeks of such big deals, so make sure to be updated. Once you find specific dates, make sure to block the day out and hit the racks ahead of everyone else.
Price Match at Stop & Shop
Price Matching is a great way to save money while shopping at Stop & Shop. It allows customers to compare prices and get the lowest cost for the same items they want. Here's how it works:
Before you shop, do some research and take note of which stores have lower prices for the products you're interested in buying. Ensure these prices are still active when you are ready to purchase.
Price matching isn't limited to just one item. By taking advantage of Price Match policies, customers can save time and money by receiving guaranteed low prices on their purchases from Stop & Shop sales flyer.
Cashback Program
Want a little prize after spending on something big? Get yourself some Stop & Shop cashback coupons! If you use them on qualified products or purchases, you get some money back right afterwards. Isn't that sweet? Just meet the terms and conditions, follow instructions, and earning your money back is easy-peasy.
Also, they're easy to find! Save some cashback vouchers from the Stop & Shop coupon database, the world's biggest online reservoir of coupons. From cashbacks to discounts, you'll always find something to use for every purchase.
Shop at Right Time
Saving money at Stop & Shop will be a piece of cake if you shop at the right time. To maximize savings and get the most bang for your buck, take advantage of two key seasonal opportunities: Black Friday and Back to School season.
Black Friday is an annual event filled with deep discounts on items ranging from apparel to electronics, making it a great opportunity to save big on products you have had your eye on. Many retailers also offer special online deals exclusive to their online stores, so be sure to check those out too.
Back to School season is also another great chance to save big and stock up on essential items like clothes, shoes, and school supplies. Retailers often offer discounts on bulk orders or bundle packages, so it's a good idea to plan ahead and purchase what you need in advance.
By taking advantage of these two seasonal shopping opportunities, savvy shoppers can save big at Stop & Shop. By doing your research online and planning ahead of time, you can ensure that you find amazing deals available for the items you need.
Shopping at Stop & Shop
Stop & Shop In-store Shopping
In-store shopping has advantages that online shoppers can't enjoy. For example, you can get the privilege of the Stop & Shop circular with all of the upcoming sales and discounts. Thus, you will have time to prepare for bargains ahead of time. With in-store shopping, customers have access to more thorough product details, as well as personal assistance from store representatives.
Additionally, shoppers can see and feel the products for quality assurance, touch and look at various features, and compare items for sale side-by-side. By comparing prices and features side-by-side in one place, customers can make wiser purchasing decisions.
Curbside Picku at Stop & Shop
Curbside pickup has become an increasingly popular way for shoppers to get their goods without leaving their homes. This simple service offers convenience, comfort, and safety all in one. Shopping curbside means not having to face the hustle and bustle of the store while searching for what you need.
It is all at your fingertips, just a phone call or click away. Additionally, you do not have to wait in checkout lines to get benefits from Stop & Shop ad. Instead, curbside services quickly hand off bags with your purchases. During this era of social distancing, curbside pickups are especially alluring to those who want to minimize contact with others.
Delivery at Stop & Shop
Deivery services ensure that your purchases go from the Stop & Shop to your home with little to no effort on your part. Thus, if you want a stress-free shopping experience, make sure to avail it! But before you do so, ensure that your local Stop & Shop offers that perk. Checking is easy - you can ask the store yourself, call, or check online through the Stop & Shop weekly ad this week. This ad provides info on the latest services, deals, and discounts, making it a must-have for all avid shoppers like you!
Online Shopping
You can choose fast shipping if you order groceries or other household items online. This means you will not have to wait in line at the store. Overall, online shopping provides an array of benefits for those looking for convenience and savings.
Not only can shoppers find items unavailable locally in the Stop & Shop sales flyer, but they also get access to reviews from other customers. It gives them valuable insight into their buying decisions so they can make an informed decision before purchasing.
Mobile Digital App
Is the Stop & Shop app installed on your phone? If it isn't, you should visit your app store and see if it's up for download. Once you got the app up and ready, you should also consider subscribing to Stop & Shop ad services, so you won't miss out on big-time sales, deals, discounts, vouchers, and other amazing promos.
About Stop & Shop
Stop & Shop's roots can be traced back to 1892, when Solomon and Jeanie Rabinowitz opened a grocery shop, called the "Greenie Store", at 134 Salem Street, in Boston's North End. This store operated at this location until 1908. According to the company's web site, Stop & Shop was founded in 1914 in Somerville, Massachusetts by the Rabinowitz family as the Economy Grocery Stores Company. Four years later, the store adopted the new self-service supermarket model recently pioneered by Piggly Wiggly. A second store opened later in 1914, several stores opened a year later and by 1917, the chain had 15 stores. Initially the stores sold only grocery items but soon after added meats, produce, milk, dairy, and some frozen foods. Like A & P, they were pioneers of the modern grocery store selling all types of food items under one roof. Stores were 10,000 to 15,000 square feet and in downtown and inner city areas in the Boston and Springfield metro areas. The chain had grown to 86 supermarkets by 1946, when the name was officially changed to Stop & Shop, Inc.
Source
How EveryPayJoy Help you Save?
If you're a shopaholic, there are two things you must do: bookmark the EveryPayJoy website and subscribe to its Stop & Shop weekly ads. They are the easiest ways to get and prolong that euphoric shopping high, as they allow you access to the best deals, discounts, coupons, and other promos at Stop & Shop. The weekly ads are easy to flip through and item prices are highly accurate and recent. The ads also specify the days they are good for and are automatically updated right after the end of the week.
Besides the weekly ads, the website also has a coupon database! All the biggest vouchers, sorted by brand for your easy perusal. Like the weekly ads, expiration dates are also indicated, so you know when you can spend them. Great way to save money, right?
EveryPayJoy also posts articles that provide great shopping tips! These writeups provide valuable and exclusive information you can use to go under or maximize your budget. All these, and the ones above, come for free so don't waste the opportunity!
Disclaimer: Stop & Shop is a registered trademark of Stop & Shop and is not affiliated with our company. We are not affiliated with, endorsed by, or connected to Stop & Shop. Our use of any trademark belonging to another company is not done with the intent to confuse consumers but is rather incidental in promoting these companies and their coupons.