Rite Aid Weekly Ad (06/04/2023 - 06/10/2023)
Shopping for the week's groceries just got effortless with Rite Aid's Weekly Ad! Planning is key to ensuring you get the most out of your budget and shopping experience. Check out the current Rite Aid ad to find top deals and save big on all of your favorite products. Take advantage of this excellent opportunity to plan your meals and shopping list early to take full advantage of all that Rite Aid has to offer. Not only can you browse the full selection of discounted items, but now you can also get a sneak peek into Rite Aid weekly ad upcoming specials!
Now viewing: Rite Aid Weekly Ad Preview 06/04/2023 - 06/10/2023
Scroll mouse wheel to zoom
Page 1 of 29
Browse Deals & Coupons in this Rite Aid Ad
Start your shopping spree at home using the Rite Aid weekly ad this week. It features the most exclusive and biggest promo deals from 06/04/2023 to 06/10/2023.
All items on sale are organized by collection, such as household items, toys, fashion products, and more. Thus, if you know what you need already, just flip through the collection pages using the arrows or "next" button until you find your product or its corresponding collection.
Then, use your scroller or the plus button on the side to zoom in on the discounted product. Not only will you see the item more clearly, you also get a better look at the price markdown.
Once you've earmarked your chosen deals and products, get the Rite Aid coupon from the database! Follow instructions to redeem the offer and avail your items at the discounted price.
You don't have to claim the coupons right away, but remember they're a limited offer, so hurry if you can! Once the week's done or the coupon has expired, you've missed your chance.
If you somehow did miss your chance, don't fret! There are still Rite Aid ad previews, which lets you sneak a peek into the next weeks' deals and discounts. It's like a movie premier ticket - you get first dibs on the most amazing experience!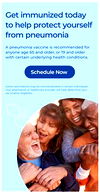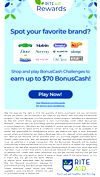 Dollar Shave Club, Axe Deodorant or Bodywash, Shea Moisture Men's and 2 American Greetings Father's Day Cards
Earn $10 BonusCash when you buy any 2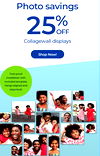 Collagewall displays
25% OFF


Corona or Modelo, Heineken Stella Artois
$25.99


Beck's, Michelob Ultra or Yuengling
$14.49

Lagunitas, New Belgium or Montauk
$10.99
Popular Rite Aid Brands
Nothing feels better than being the first to know about you fave brand's biggest deals. With this Rite Aid circular, you can certainly be that as you get access to top Rite Aid deals by brand. Such segment includes 12 brands, including Downy, CoverGirl. You can click on each brand to find and save great value coupons. These exclusive coupons entitle you to massive discounts and incredible savings.
This Rite Aid's sales flyer gets updated regularly, so make sure you visit it often. In that way, you're the first to take advantage of some limited coupons or discover big brands that just made it to the list.
Expired Flyers
Rite Aid Ad 05/28/2023 - 06/03/2023

Rite Aid Ad 05/21/2023 - 05/27/2023

Rite Aid Ad 05/14/2023 - 05/20/2023

Rite Aid Ad 05/07/2023 - 05/13/2023
How to save at Rite Aid?
Make the most out of your money when you shop at Rite Aid! From buy one get one offers to price markdowns, there are many ways you can maximize your budget. Discover them all through our Rite Aid weekly circular, a digital resource that compiles all the best deals in one place. It's easy to use and accessible anytime, anywhere.
Coupons at Rite Aid
Coupons are an underrated shopping hack. When used correctly, they can save you a lot of money, especially over the long term. But many find them frivolous, elusive, and a hassle to carry around and use. But this Rite Aid coupon database is here to change the game.
This database gathers the most recent and exclusive vouchers in one digital resource so you won't have the hassle of carrying or losing them. To avail the coupons, open the database, scroll through, and find the ones you need. Click on them individually to find terms and conditions, expiration dates, and instructions on how to save or redeem them.
Rite Aid Weekly Specials
Ever used a Rite Aid weekly ad? It's high time you should -- it's the most effortless way to access the most recent and exclusive discounts and offers! Yes, all the best and newest stuff from Rite Aid, all in one place.
With just a few clicks and scrolls, you can discover hundreds of fascinating deals and thrilling price markdowns. Plus, it only gets better - the ad gets updated every week, with bigger and better shopping bonuses. So make sure to check our weekly ad regularly - it doesn't take much time to browse and you instantly get rewarded with big-buck savings.
Rite Aid BOGO
Do you love free stuff? If you do, all the more reason for you to stay updated with the biggest buy one get one or BOGO free deals! You can find them on our Rite Aid sales flyer, which features other BOGO deals, too, like BOGO 50% off, BOGO 20% off, and more. Flipping through those BOGO collections is real easy, so give it a try.
Reward Programs
Are you a part of our Rite Aid reward program already? If you aren't, register yourself, quick! You don't want to miss out on the hundreds of points you can earn, deals you can steal, and discounts you can enjoy as a member.
All the savings you can earn surely make the affordable membership fee worth many times over than it is. So don't hesitate to check out our Rite Aid sales ad for registration instructions.
Online Exclusive Offers
Thanks to their great online exclusive offers, shopping with the Rite Aid weekly ad doesn't have to break the bank. With a few savvy tips, you can save big on your next purchase. Use the store website to browse their different promotions and sales, some of which are exclusive online.
Look for special discounts or clearance items only available online and save even more. Also, consider signing up for their email newsletter to access the latest promotions easily. Shopping with Rite Aid is made more accessible and affordable when you take advantage of their exclusive online offers!
Leverage Free Shipping
Do you find yourself checking out those items on your online shopping spree and having to knock some off because you have to accommodate the shipping fees? Well, hold on to your items yet as you won't have to remove them from cart anymore. Free shipping deals and vouchers are abound when you know where to find them, and they can easily turn that online shopping stress into an online shopping fest!
Use the Rite Aid ad to catch the latest free shipping deals and vouchers, along with other discounts and promos. Easy to use and frequently updated, this digital resource is one of the best money hacks - so many sure to bookmark it.
Clearance
In case you want to save as much as you can on your grocery bill with the help of Rite Aid ad? Look no further than the store's clearance section! Clearance items are often significantly marked down in price, so you can save lots of money.
Additionally, since these items are on clearance, it is a great chance to buy higher-end items for less. The excitement of finding something fantastic and unique at a fraction of the cost can be quite motivating! Take the time to browse through the store's clearance section and experience how much money one can save. You might find some hidden gem you have been searching for!
Price Matching
Want to make the most out of your money? Then before you buy something, check out the Rite Aid weekly ad first. All the prices listed are accurate and recent, so you can check if the item or brand you're currently considering is cheaper than the one on the ad. If not, well, you have the option to going to Rite Aid to buy the item yourself, or purchase it digitally.
Also, you might even find deals and discounts on the circular. You can use these to make products even cheaper and your savings even bigger.
Cashback Program
Shopping at Rite Aid can be even sweeter if you remember to cash in on your Cash Back opportunities! By signing up for an account or purchasing certain items, you automatically become eligible to receive Cash Back on most purchases. Simply look for the Cash Back icon to activate this money-saving reward when shopping on the Rite Aid ad.
Moreover, Rite Aid offers super easy ways to add cashback bonuses with automatic bank deposits, PayPal transfers, and even discounts on gift cards. Bonus points can add up quickly, so make sure you always keep an eye out for that Cash Back icon while browsing at Rite Aid.
Shop at Right Time
Want to go on a shopping spree at Rite Aid? Plan it first! To do so, start by deciding on the "when"? Well there's no better moment to go shopping than when promos are at their peak. This happens a few times a year, such as during Black Friday, back to school, Christmas, and more. So make sure set the date for those days because they're the right time to shop til you drop.
Also, you'll need to set a budget. While you can put down a certain amount and go with it on the day itself, it's best to check out prices, deals, and discounts in advance. You can do that with Rite Aid ad previews! They let you sneak a peek on what future promos Rite Aid plans to launch, so planning that shopping spree is a breeze!
Shopping at Rite Aid
Rite Aid In-store Shopping
In-store shopping has so many benefits. Not only can you save money with Rite Aid weekly ad this week, but you also get to experience a more convenient shopping process. You get to see and touch all the products before buying, which brings a physical shopping connection that online stores simply can't compete with. Furthermore, you can find the best deals in person compared to online retailers.
Going out into Rite Aid and going through their weekly ad will help save money and give you access to a wider range of products. In-store shopping is the perfect way to find what fits your lifestyle while keeping your wallet happy.
Curbside Pickup
Curbside pickup offers a number of benefits for shoppers who find themselves busy and unable to make the time for shopping. With curbside pickup, shoppers can peruse Rite Aid sales flyer and place their order ahead of time. It allows them to pick up their order quickly when it is ready.
Moreover, shoppers can have the convenience of avoiding crowds at Rite Aid and enjoy a contactless checkout experience. By planning ahead with curbside pickup, shoppers are able to save time and energy while still getting all the items they need.
Delivery at Rite Aid
These days, whether you did your shopping in-store or online, most shops offer delivery options. Such a service allows you to buy stuff without setting foot at the store or having bulk and large purchases transported to your place without much hassle. Whichever purpose you need it for, you must check first whether your local Rite Aid does offer delivery. If they do, you can the check the Rite Aid weekly ad this week to see if they have delivery vouchers, discounts, and deals. Avail any that are applicable so you can save on the fees!
Online Shopping
Shop your heart out without dropping because with online shopping, everything is effortless! You won't have to walk, talk, or carry bags. You just have to wait for delivery to bring your purchases to you! If you want that convenience, check if your local Rite Aid has an online shop. If they do, start adding items to your virtual cart, but before you check out, make sure you apply the vouchers and promos you find in the Rite Aid circular.
Rite Aid App
Get access to an online shop, exclusive deals, and other great perks by installing the Rite Aid app! You can check your app store if the app is ready for downloading in your area. The Rite Aid add may also feature the app, and clicking on it will direct you to a link that allows you to easily install it.
About Rite Aid
Rite Aid Corporation is a drugstore chain in the United States. The company ranked No. 94 in the 2018 Fortune 500 list of the largest United States corporations by total revenue. It is headquartered in Camp Hill, Pennsylvania, near Harrisburg. Rite Aid is the largest drugstore chain on the East Coast and the third largest in the U.S.
Source
How EveryPayJoy Help you Save?
Have you ever wondered how avid shoppers can shop as as much as they do? Well, it's not necessarily because they have lots of cash -- it's more of they have access to the biggest deals and discounts! When you are on top with the latest promos, you are able to make the most of your money and stretch your shopping budget farther than you ever thought you could. Thus, you can walk into a store thinking you'd come out with one bag but do so with a lot of packages, yet still able to stick to the budget.
So with that, how do you stay updated with promo offers? It's easy - head to EveryPayJoy's website and subscribe to its Rite Aid weekly ads. You'll automatically receive the latest deals, including discounts, coupons, and Rite Aid sales flyer. You might even get news of future promos, so you can plan out early your budget and shopping trips!
Besides the weekly ads, EveryPayJoy also has a coupon database which sorts its vouchers by brand. You can easily see when each coupon expires and how they can be used. They're a great way to save money on big purchases!
Disclaimer: Rite Aid is a registered trademark of Rite Aid and is not affiliated with our company. We are not affiliated with, endorsed by, or connected to Rite Aid. Our use of any trademark belonging to another company is not done with the intent to confuse consumers but is rather incidental in promoting these companies and their coupons.