Family Fare Weekly Ad (01/18/2023 - 01/24/2023)
Want to keep up with the hottest deals for this week? With Family Fare weekly ad, the most amazing offers are right at your fingertips - just a click, scroll, and zoom away.
But you know what's better than being updated? Being ahead! With Family Fare ad previews, you get a headstart on incredible offers for the next weeks!
Now viewing: Family Fare Weekly Ad Preview 01/18/2023 - 01/24/2023
Scroll mouse wheel to zoom
Page 1 of 7
Recommended Deals & Coupons for you
Every week, Family Fare releases a new circular with deals and promo codes for their customers. This gives shoppers an opportunity to save money on items that may not normally be discounted.
Reading the Family Fare ad takes only a few minutes. You can visit the website and navigate the 'Weekly Ad' section. Here you will find the current 10 sales valid from 01/18/2023 to 01/24/2023, including all the current discounts available.
You should read this Family Fare weekly ad this week as it is full of great savings opportunities. They offer discounts on groceries and home goods, health and beauty items, electronics, pet supplies, dairy, and more. This category-wise division will help you narrow down the deals regarding your desired items.
Additionally, Family Fare coupon is a systematic way to save even more money. This makes it so that even if you are shopping on a budget, you can still save big by looking through the circular and taking advantage of their deals.
The current Family Fare weekly ad this week features discounts on items such as produce, meat products, snacks & beverages, household essentials, and other food categories. These coupons vary from product to product, so make sure to look through them carefully before using them in-store.
We cannot find Family Fare coupons and deals in our database, here are the recommended deals for you:

Gefen Apple Juice 64 oz $ 499 SAVE 17%


Top Gun: Maverick [Includes Digital Copy] [Blu-ray] [2022]
$22.99

Avocados Mexico ALWAYS GOOD Large Avocados Aguacate Grande ea.

54" Zero-Turn Riding Lawn Mower
$3499.0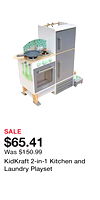 KidKraft 2-in-1 Kitchen and Laundry Playset
$65.41

Egyptian Rummy or Smoked Canadian Bacon Ham
$7.99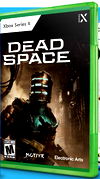 Dead Space Xbox Series X
SALE

Valvoline MaxLife High Mileage Motor Oil Synthetic Blend
SAVE UP TO 50%

Philips - Geek Squad Certified Refurbished Hue Play Gradient Lightstrip 65"
$174.99
Related Brands to Family Fare
It is pure luck that in the Family Fare circular, 6 brands offer discounts and sales opportunities to shoppers. By carefully examining the Family Fare sales flyers, you can determine how many brands are offering discounts and a comprehensive Paws, Furlani, Pepsi, V8, SeaPak, Michelob Ultra
To give shoppers a better understanding of what discounts each brand offers, we will provide more details and facts than usual to provide higher semantic richness. This could include the type of deals and products the brands are offering.
The Family Fare circular makes it easier for you to shop freely without breaking the bank. Additionally, for each brand, we will list currently discounted items so shoppers can quickly find what they are looking for and easily make purchasing decisions.
Here are the popular brands we found in our database:




How to save at Family Fare?
Shopping can be expensive, especially when there is no way to get a discount. Fortunately, if you know what you are doing, it is possible to save a great deal of money with the help of Family Fare sales ad!
Here you will find helpful tips on how to save your hard-earned cash while shopping at this popular retail destination. We will look at strategies like signing up for emails and taking advantage of coupon codes, plus a few more lesser-known tactics. Reap the rewards of sizable savings today by following these simple steps and learning how to save money effectively.
Coupons at Family Fare
If you are looking to save money on your next purchase at Family Fare? Look no further, as digital coupons are here to help! Digital coupons are a great way to save money both online and in-store. You can get discounts on groceries, clothing, electronics, and more with digital coupons. Family Fare coupons offer a range of opportunities to get significant savings on your order.
First things first, you need to find the right Family Fare coupon code for your purchase. To do so, check out Family Fare's website and look through their list of available digital coupons. You may be able to find one that best matches your purchase. Before completing it, ensure that you apply this coupon code during the checkout process.
Doing so will guarantee that the discount is applied correctly and taken off of your total purchase price. Before finalizing your transaction, always take a moment to double-check if the coupon is still active and valid.
Be sure to read through the terms and conditions carefully before purchasing from any store - this way, you will know what discounts are offered and whether they're applicable or not!
Finally, remember that additional benefits may be associated with using digital coupons. Some stores may offer free shipping or cashback rewards! These deals can vary depending on the store, so always read up on them before making a purchase.
Deals of the Week
Shopping 'til you drop is true when you make use of the Family Fare weekly ad. It showcases all of the most affordable items and amazing deals from Family Fare, exclusive for this week only. Use the arrows and scroller to flip through and zoom in on every collection until you find all of your heart's desires.
If that isn't enough, do it again next week! The weekly ad is updated regularly, so nothing less than recent weekly specials are featured. Indeed, if you can't find anything good now, surely future sales have something better. Moreover, you can look further into the future with ad previews, which gives glimpses to deals beyond next week.
Family Fare BOGO
Are you about to stock up on some items? Before buying them in lots, check out the Family Fare sales flyer first! The flyer lets you peek into future promos, and you might find fantastic offers like buy one get one or BOGO deals. These deals let you get an item for free or at a discounter price - a money-saving hack for bulk buyers like you!
So, what are you waiting for? Check out the ad preview, find those deals, make your budget, and be ready to grab them all soon.
Reward Programs
Are you ready to change the way you shop? Because you're about to hear something mindblowing - the Family Fare reward program!
Members of the program have exclusive access to big discounts, limited deals, and high-class amenities. They also earn as they shop because every certain amount of purchase at selected outlets and brands entitles them to a point!
While all these sound posh and expensive, it really isn't - membership comes at an affordable fee, especially considering all the benefits you can get! Plus, registration is very easy - just follow the directions on the Family Fare sales ad, and within the day, you're a member already!
Exclusive Online
If the convenience and diversity of products haven't attracted you to online shopping, here's something that would: huge, exclusive deals! With online shopping, not only can you purchase items from the comfort of your home, you might even make massive savings compared to physical shopping. Moreover, you'll save on gas and window shopping temptations, so that's another perk.
If you want to start your first online shopping spree, check out the Family Fare weekly circular first. It is a digital catalog that showcases all the biggest deals and discounts. Use wisely!
Leverage Free Shipping
Saving money at Family Fare is effortless with the help of free shipping. Apart from all the exclusive offers and discounts in the Family Fare sales flyer, the one thing that attracts most customers is that they get the package delivered to their homes without paying a single penny.
To get started, customers can sign up for a free membership to gain access to exclusive discounts and promotions. It will help them have their orders shipped for free without any additional cost.
Find Clearance Items
Do you often find only bad, unlikeable pieces left in the clearance sale? That's because you're too late! To enjoy the clearance racks and find the best deals, you have to be as early as you can. Thus, always be on the lookout for clearance sale announcements on the Family Fare sales flyer. This online resource is regularly updated, so you're sure to hear of any upcoming sales and deals.
Price Match at Family Fare
Taking advantage of price matching at Family Fare is a great way to save money when you shop there. Price matching involves looking at competitors' prices and adjusting the cost of your item so that it is equal to or lower than the competitor's price.
To do this, all you have to do is bring proof of competitive pricing, such as Family Fare ad, sell sheet, or even a screenshot from a website before checking out. With price matching at Family Fare, saving money on your purchases can be quick and easy.
Cashback Program
Shopping at Family Fare just got even more rewarding. With the help of cashback, customers can now earn money while they shop! To get started, the customer must simply link their store account with a cashback website and shop. It is that easy.
This will add up to savings or loyalty points you can use to access exclusive Family Fare deals. As an additional benefit, cashback offers assure shoppers of additional value for every purchase made. With just a few clicks, customers can enjoy substantial savings on all their purchases with the Family Fare ad. A win-win for everyone!
Shop at Right Time
Is there a right time to shop? Expert shoppers know there is! The best time to spend money is when the biggest deals and discounts are on - think Black Friday and back-to-school. During such seasons, certain items are priced at their lowest, and that's the best time to get them! Moreover, there are a ton of vouchers and coupons being offered during that time, and you can take advantage of them to bring your shopping total even lower than before!
You can subscribe to Family Fare ad previews to find announcement of black friday, back-to-school, christmas, and other amazing holiday deals. The preview gives you a peek at future prices, discounts, and promos, so you can make the most out of your budget and plan your shopping spree ASAP.
Shopping at Family Fare
In-store Shopping
In-store shopping can be an advantageous experience during busy times of the year, such as holidays and seasonal sales. Many shoppers find that in-store shopping helps them make informed decisions when purchasing items. Additionally, shoppers can benefit from reading the Family Fare circular to find the best deals for each item.
Reading store circulars can help you figure out which stores have sales on certain products. You can also find out what products are being offered at a discount from one store to another. Shoppers can stretch their dollar even further by taking advantage of store circulars!
Curbside Picku at Family Fare
Have you ever tried placing a curbside pickup order at your local Family Fare? It's like online delivery - you place an order at the comfort of your home, which is really convenient. But unlike deliveries, it won't be sent to your place. Instead, you can pick it up at a location nearest to you, so you can save on shipping fees! What's more, Family Fare may even offer curbside pickup promos, which you can check out through the Family Fare flyer! Use them wisely to get big savings!
Delivery at Family Fare
Shopping online can be a hassle when considering delivery times and costs. Fortunately, stores are starting to offer delivery services with bonus benefits, such as easy returns and minimal contact with people. Delivery offers convenience, time-savings, cost savings, and, most importantly, the ability to benefit from the Family Fare ad.
With this service, shoppers no longer have to worry about crowds or standing in long lines because their purchases will be waiting for them on their doorstep. All these benefits add up to make delivery an excellent option for shopping from home during current times.
Online Shopping
If you're don't want to go out but need to shop to de-stress, here's a great alternative: online shopping. With a few taps on your screen, you can browse collections, add to cart, check out, and opt for delivery! Online shops are the trend right now, and to make sure your local Family Fare has one, check out the Family Fare circular. It will surely link to the shop; plus, it features great deals and discounts you can use.
Family Fare App
Get access to an online shop, exclusive deals, and other great perks by installing the Family Fare app! You can check your app store if the app is ready for downloading in your area. The Family Fare add may also feature the app, and clicking on it will direct you to a link that allows you to easily install it.
About Family Fare
In 2004, Spartan began consolidating most of its nameplates into two brands: Glen's Markets in northern lower Michigan, and Family Fare in southern lower Michigan. This change rebranded three locations of Prevo's Markets in Grand Rapids to Family Fare, as well as the Great Day chain, while the rest of the Prevo's became Glen's.
Source
How EveryPayJoy Help you Save?
Store and brand deals are great, but they can be so hard to find. You'd have to visit individual shop websites to find the most updated offers. But I've got great news - you can finally stop searching high and low for these discounts around the Internet because all of them are right here in EveryPayJoy!
EveryPayJoy is an easy-to-use website that compiles an abundance of weekly ads, coupons, and tips from many shops. You can easily browse their collections to find deals or coupons that suit your needs and shopping habits.
To use EveryPayJoy, just click on the "view now" button for the Family Fare weekly ads. You'll be directed to a page full of links to the Family Fare sales flyer, current weekly specials, ad previews, and other resources you can use to score the hottest promos. Click on whichever link you need and feel free to explore the deals within it. You can also read the FAQs portion to learn about the store's system for deals and promos.
Disclaimer: Family Fare is a registered trademark of Family Fare and is not affiliated with our company. We are not affiliated with, endorsed by, or connected to Family Fare. Our use of any trademark belonging to another company is not done with the intent to confuse consumers but is rather incidental in promoting these companies and their coupons.