Coastal Farm Weekly Ad (03/29/2023 - 04/04/2023)
Budgeting is made easier with Coastal Farm weekly ad and Coastal Farm ad previews! With just a few clicks and scrolls, you can dive into the most recent AND future collections of promo sales and quality products. So what are you waiting for? Grab the chance to stay updated and don't miss out on exclusive offers.
Coastal Farm Ad & Preview
Coastal Farm Ad 03/29/2023 - 04/04/2023

Coastal Farm Ad 03/27/2023 - 04/08/2023

Coastal Farm Ad 03/22/2023 - 04/02/2023
Now viewing: Coastal Farm Weekly Ad Preview 03/29/2023 - 04/04/2023
Scroll mouse wheel to zoom
Page 1 of 14
Click the images below to view other Coastal Farm Weekly Ads
Coastal Farm Ad
03/29 - 04/04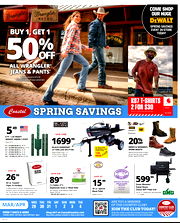 Coastal Farm Ad
03/27 - 04/08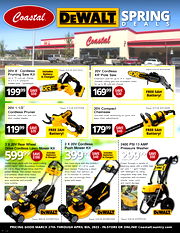 Coastal Farm Ad
03/22 - 04/02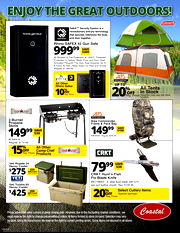 Browse Deals & Coupons in this Coastal Farm Ad
Reading the Coastal Farm weekly ad this week is easy, and you can do it in a few simple steps. First, you must scroll through the Ad Preview above to see all the items available at discounted prices this week. Next, you can sort through the categories to find what you are looking for.
You will surprisingly find multiple categories, including self-care, pet supplies, deli, fresh meat, frozen foods, and many more. Lastly, you can check out the coupons associated with each item in the coupon database for additional savings.
Reading this Coastal Farm ad is crucial because it offers discounts on items that may not be available when purchasing them at the total price. Additionally, it can help customers save money by providing information on particular products that may have been on sale, but people may have missed when shopping usually. It also provides shoppers with information regarding sales and promotions they wouldn't have known about otherwise.
The store's weekly ad will continue from 03/29/2023 to 04/04/2023, so be sure to check back often to keep up with the latest available discounts and deals. You will get 30 spectacular deals to help you save even more money on your purchases.
The Coastal Farm coupon is one of the best ways to get extra savings when shopping at Coastal Farm. Coupons usually come with special deals such as free items or buy one get one free deals, which can help you save significantly on your purchase. Be sure to take advantage of these offers if they are available!

Get Up To 30% Back In Biomass Tax Credit

Join the Youth Ag Program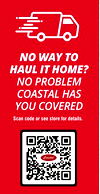 Schedule Coastal Delivery

Troy-Bilt 21-In TB310B Rear-Wheel Drive Walk Behind Mower $509
$509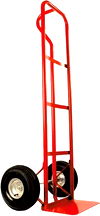 Steel Hand Truck $20 Off
$20 Off

Visit the Good Neighbor Vet Clinic at your Local Coastal

Erickson Tarps 25% Off
25% Off

Black Diamond 60-Gal Air Compressor $799.99
$799.99

2-In x 27-Ft Ratcheting Tie Downs $10 Of
$10 Off

Forney Velocity Auto-Darkening Welding Helmet $20 Off
$20 Off
Related Brands to Coastal Farm
It is pure luck that in the Coastal Farm circular, 6 brands offer discounts and sales opportunities to shoppers. By carefully examining the Coastal Farm sales flyers, you can determine how many brands are offering discounts and a comprehensive Wesson, Bravo, FILIPPO BERIO, Savion, Nature's Reserve, Sparkle
To give shoppers a better understanding of what discounts each brand offers, we will provide more details and facts than usual to provide higher semantic richness. This could include the type of deals and products the brands are offering.
The Coastal Farm circular makes it easier for you to shop freely without breaking the bank. Additionally, for each brand, we will list currently discounted items so shoppers can quickly find what they are looking for and easily make purchasing decisions.
Here are the popular brands we found in our database:
Expired Flyers
Coastal Farm Ad 03/15/2023 - 03/21/2023

Coastal Farm Ad 03/03/2023 - 03/05/2023

Coastal Farm Ad 02/12/2023 - 02/28/2023

Coastal Farm Ad 01/18/2023 - 03/15/2023
How to save at Coastal Farm?
Saving money at Coastal Farm doesn't have to be difficult! With the right approach and some savvy shopping strategies, you can easily save a few bucks every time you shop. After all, who doesn't want to stretch their budget a little bit further while still getting great products?
To help you save, here are some simple tips on how to get the most out of your shopping trips through the Coastal Farm weekly ad. You can easily find great deals that fit your budget by being mindful of when and what you buy at Coastal Farm.
Coupons at Coastal Farm
Did you go a little over your online shopping budget today? Or is there a shipping fee you don't want to pay? Find the answers to your shopping troubles in this treasure trove of vouchers: the Coastal Farm coupon database. It is a compilation of hundreds of big-value coupons that entitle you to product deals, store discounts, free shipping, and other money-saving promos.
Browsing the coupons is really easy as they are sorted into organized collections for your convenience. Once you find ones you like, click on them individually to find more details, such as expiration date, and instructions for redeeming. If you don't plan on using them soon, you can also save them instead, but make sure to redeem them before expiry.
Deals of the Week
Saving at Coastal Farm with the help of weekly specials and deals of the week is a great way to get the most out of your money. By taking advantage of these weekly offers, you can stock up on essential household supplies. There are several ways to take advantage of these deals.
First, be sure to check the store's website before shopping. This will allow you to see what kinds of products are on discount. The Weekly Specials/Deals section will also list any coupons available for additional savings. Be sure to read all product descriptions carefully to know which items qualify for the special price or coupon code.
Another way to maximize savings is by signing up for the store's email newsletter. Many retailers will send out exclusive weekly deals through this service, allowing customers to save even more on their purchases.
By taking advantage of Weekly Specials/Deals of the Coastal Farm weekly ad, you will get great deals on everything from groceries and apparel to electronics and housewares. Whether online or in-store, these specials are a great way to save money without sacrificing quality!
Coastal Farm BOGO
Want to get more at half a price? You might even get it for free! With the buy one get one or BOGO deals, you can purchase the second item at a discounted price or have it for free. Offer varies per store and product, so stay updated, check out the Coastal Farm sales flyer and ad previews. These shopping resources showcases the best, most recent, and even future promo offers you don't want to miss.
Membership Program
Saving at Coastal Farm with the help of their reward program and membership is easy and convenient. By signing up for their Rewards Program, customers can shop and earn points on all their purchases. You can further redeem these points for discounts on future purchases. Plus, with a membership, customers will receive exclusive deals, special discounts, early access to new products, and free shipping on certain items. Joining the Rewards Program is simple. You need to create an account online or in-store with your email address and start earning rewards immediately.
If you often shop through the Coastal Farm weekly circular, then becoming a member is the perfect way to save even more money. Members get exclusive access to deals that are unavailable to non-members and first notifications on upcoming sales and promotions. Members don't have to worry about shipping fees on certain items.
Overall, saving money at Coastal Farm using their rewards program and membership couldn't be easier! You can take advantage of amazing deals and discounts by signing up for either one or both of these programs and earning rewards today.
Exclusive Online
Don't have the energy to get out and buy what you need? That's alright - you can still buy stuff without going out or even getting up! With the Coastal Farm online store, you can shop from the convenience of your own bed and Internet. Add to cart all you need and before you check them out, make sure to check out the Coastal Farm weekly circular - it has all the best online deals and biggest discounts you can use to maximize your budget and make savings.
Leverage Free Shipping
Shopping at Coastal Farm sales flyer doesn't have to be expensive. There are plenty of ways to save money while still getting the needed product. One of the easiest and best ways to save when shopping online is to take advantage of free shipping.
Many stores offer free shipping on orders that exceed a certain price threshold. Thus, if you are planning on shopping at Coastal Farm, look out for those opportunities to get shipments sent right to your door without having to pay extra. That way, you can still get the items you need while keeping your wallet happy.
Clearance
Ever shopped during clearance sales? You should - it revolutionizes the way you make purchases. Clearance racks and lineups often hide the cheapest thrills, only accessible to those who are lucky or stay constantly updated through the Coastal Farm sales flyer. This flyer has announcements regarding clearance sales, and even sneaks in glimpses of what the rack has to offer. So, be sure to check it out so you won't miss out on the good stuff like everyone else.
Price Match at Coastal Farm
When shopping through Coastal Farm sales ad, shoppers should take advantage of the store's price-matching policies to save the most money. By showing proof of a lower advertised price on an identical item, customers can have the store match that price and get the best deal possible. It is a good idea to do some research before you buy something. Many websites have reviews that can help you find products with lower prices. With some effort, shoppers can find both quality products and good prices when they shop at Coastal Farm and use their price matching policy.
Cashback Program
Shopping at Coastal Farm just got more accessible and more rewarding! With Cash Back, you can save on all your purchases. All it takes is a few minutes online to join the program, and from then on, every dollar you spend earns you rewards that you can quickly redeem for incredible discounts and savings. The Coastal Farm ad Cash Back program is designed to help shoppers maximize their money without compromising quality. So why wait? Join today to enjoy effortless savings while shopping at Coastal Farm!
Shop at Right Time
Shopping during the holiday season can be expensive, but you can save money at Coastal Farm with a few simple tips. Shopping at black Friday sales or mega sales throughout the year is a great way to find deals and discounts on products you are interested in. Instead of spending hours researching and comparing prices, these multi-day deals make it easy for shoppers to get what they need for less. Whether your shopping list consists of presents or an upgrade for yourself, shop at the right time this holiday season, and be sure to stock up on the Coastal Farm ad.
Shopping at Coastal Farm
Coastal Farm In-store Shopping
In-store shopping can be an advantageous experience during busy times of the year, such as holidays and seasonal sales. Many shoppers find that in-store shopping helps them make informed decisions when purchasing items. Additionally, shoppers can benefit from reading the Coastal Farm circular to find the best deals for each item.
Reading store circulars can help you figure out which stores have sales on certain products. You can also find out what products are being offered at a discount from one store to another. Shoppers can stretch their dollar even further by taking advantage of store circulars!
Curbside Picku at Coastal Farm
Curbside pickup has revolutionized the way people shop. With curbside pickup, shoppers can quickly and conveniently pick up their purchases without leaving their cars. By utilizing this service, you can avoid the extra time and steps necessary for the store. You can avoid waiting in lines or fighting through crowds of people when you shop.
Curbside pickup also has other benefits, like fewer people around or items available that are in limited supply more quickly. By taking advantage of curbside pickup services, shoppers can get the things they need easily and conveniently for an enjoyable shopping experience.
Delivery at Coastal Farm
Shopping from the comfort of your own home has many benefits. With the help of Coastal Farm sales flyer, shoppers can find the best deals without ever leaving the house. This makes it easier and more convenient to compare prices across multiple stores and take advantage of great deals that wouldn't otherwise be available.
Home delivery also saves time and money. It allows you to purchase items without paying additional fees for gas or parking spots. Ultimately, home delivery shopping is a great way to save time and money while enjoying all of the perks associated with shopping at Coastal Farm.
Online Shopping at Coastal Farm
Shopping online is a great way to discover savings and discounts through weekly deals. Coastal Farm weekly ad this week offers many different items and services at discounted prices. Plenty of delightful discounts are available for those looking for quality goods and services from Coastal Farm.
By shopping online, you can avoid the hassle of trekking out to physical locations while still enjoying access to Coastal Farm's broad product selection. You can shop whenever convenient for you without compromising on quality or quantity.
Coastal Farm App
Coastal Farm understands the need for convenience in the hectic modern lifestyle, and their helpful app provides just that. With the Coastal Farm app, shoppers can take advantage of their Coastal Farm flyer, which is updated weekly with new deals and discounts on everyday needs. The Coastal Farm app also offers an easy-to-use interface, personalized recommendations, and real-time notifications whenever favorite items go on sale. Coastal Farm app simplifies shopping and lets users know they are getting the best offers available.
About Coastal Farm
Source
How EveryPayJoy Help you Save?
Everypayjoy is a great platform to help you save money on your shopping trips. Not only does the website provide access to the latest Coastal Farm sales flyer and weekly ads, but it also offers coupons and deals that can save you big each time you shop.
Shoppers can easily find incredible discounts on products they are looking for by subscribing to Everypayjoy's website. With just one click, users can instantly access all of the latest Coastal Farm weekly ads in one place. This eliminates the need to search through individual stores or websites and helps shoppers save time while looking for the best deals possible.
Additionally, Everypayjoy makes it easy for shoppers to stay up to date with new promotions and sales. The website allows customers to subscribe for notifications about new offers. Thus, you will never miss out on an opportunity to save money at your favorite stores.
The convenience of Everypayjoy is why so many shoppers trust this platform when planning their shopping trips. By taking advantage of the deals and coupons available on this site, customers can enjoy substantial discounts without spending hours searching around online or in-store.
Disclaimer: Coastal Farm is a registered trademark of Coastal Farm and is not affiliated with our company. We are not affiliated with, endorsed by, or connected to Coastal Farm. Our use of any trademark belonging to another company is not done with the intent to confuse consumers but is rather incidental in promoting these companies and their coupons.