Weis Markets Coupons, Deals & Promo Codes
Find everything you need using the Weis Markets weekly ad for this week. It contains 33 amazing deals, exclusive for 03/23/2023 to 03/29/2023 only. So don't miss out on such limited gimmicks!
To view these offers, click, scroll, and zoom in on the Weis Markets ad. Clicking on the arrows or "next" button lets you browse through different collections, like grocery products, household appliances, school stuff, and fashion items. Such brilliant organization lets you find your necessities much faster! Meanwhile, scrolling allows you to zoom in, so you get a better view of the item, product details, and incredible markdowns.
You can also save a Weis Markets coupon from the database! These coupons may be for a limited time only, so click on your screen to get a list of coupon details, which includes expiry dates and instructions for redeeming. They're a great shopping hack that lets you get more value for your money.
All these deals and coupons aren't just for this week too! Keep visiting to find more exclusive Weis Markets weekly ads and Weis Markets ad previews. The Weis Markets ad previews gives you a glimpse of future promos, so you'd have a headstart with your shopping spree plans!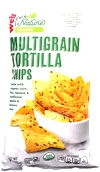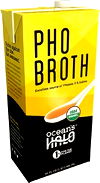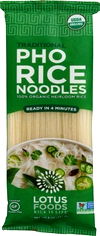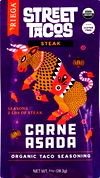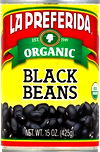 Kate's Real Food Dark Chocolate Cherry & Almond Bar
$2.59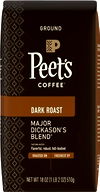 Traditional Medicinals
$4.99

Truvia Monk Fruit 60 ct or 9.88 oz; Sweet Complete Granulated Sweetener 12 oz
$6.99




Steve & Andy's Organic Coconut Oatmeal Cookies
$5.89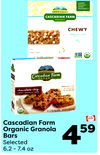 Certified Angus Beef Top Round London Broil or Weis Quality Family Size Boneless Chicken Breast
BUY 1 GET 1 free with Weis preferred SHOPPERS CLUB

Swift Premium Boneless Pork Chops, Slow Cooker Roasts or Baby Back Ribs
BUY 1 GET 1 free with Weis preferred SHOPPERS CLUB

Fresh Tilapia Fillets or Catfish Fillets
$5.99


Strawberries
SAVE $1.99 WITH DIGITAL COUPON

Weis Markets Deals by Brands
Nothing feels better than being the first to know about you fave brand's biggest deals. With this Weis Markets circular, you can certainly be that as you get access to top Weis Markets deals by brand. Such segment includes 12 brands, including Goya, Weis, Ripple. You can click on each brand to find and save great value coupons. These exclusive coupons entitle you to massive discounts and incredible savings.
This Weis Markets's sales flyer gets updated regularly, so make sure you visit it often. In that way, you're the first to take advantage of some limited coupons or discover big brands that just made it to the list.
Weis Markets Weekly Ad & Preview
Shopping on a budget with us just got easier! With weekly ads delivered weekly, you can now keep up with all the latest deals and find out when new products arrive. Just glance at our Weis Markets weekly ad page to get the best value. Whether it is a weekly special Weis Markets ad or competitive discounts, you will find the goods that fit your budget. Don't delay - visit the next page now to enjoy the convenience of great savings!
How to save at Weis Markets?
Shopping can be expensive, especially when there is no way to get a discount. Fortunately, if you know what you are doing, it is possible to save a great deal of money with the help of Weis Markets sales ad!
Here you will find helpful tips on how to save your hard-earned cash while shopping at this popular retail destination. We will look at strategies like signing up for emails and taking advantage of coupon codes, plus a few more lesser-known tactics. Reap the rewards of sizable savings today by following these simple steps and learning how to save money effectively.
Coupons at Weis Markets
Digital coupons are a great way to save money when shopping online or in-store. Whether you are looking for discounts on groceries, clothing, electronics, or other items, Weis Markets offers digital coupons that can be used to get significant savings on your order.
First, you need to find the right Weis Markets coupon. Find the right coupon for your purchase. Check out Weis Markets's website for digital coupons and look through the list to find one that best matches your purchase. Furthermore, before completing your purchase, activate the coupon code by applying it to the checkout process. Doing so will ensure that the appropriate discount is applied and taken off of your total purchase price.
Always take a moment to double-check if the coupon is still active and valid before finalizing your transaction. It will help you ensure that all of the details surrounding Weis Markets coupons are up-to-date and accurate. Once everything looks good, complete your purchase with assurance knowing that you have taken advantage of all available discounts and promotional offers at Weis Markets.
Saving at Weis Markets with digital coupons is easy and provides customers with huge savings opportunities when making their purchases online or in-store. Keep an eye out for new deals as they become available for even more ways to save.
Weis Markets Weekly Specials
Saving at Weis Markets with the help of weekly specials and deals of the week is a great way to get the most out of your money. By taking advantage of these weekly offers, you can stock up on essential household supplies. There are several ways to take advantage of these deals.
First, be sure to check the store's website before shopping. This will allow you to see what kinds of products are on discount. The Weekly Specials/Deals section will also list any coupons available for additional savings. Be sure to read all product descriptions carefully to know which items qualify for the special price or coupon code.
Another way to maximize savings is by signing up for the store's email newsletter. Many retailers will send out exclusive weekly deals through this service, allowing customers to save even more on their purchases.
By taking advantage of Weekly Specials/Deals of the Weis Markets weekly ad, you will get great deals on everything from groceries and apparel to electronics and housewares. Whether online or in-store, these specials are a great way to save money without sacrificing quality!
Weis Markets BOGO
Need to get more of one thing? Then take advantage of Weis Markets BOGO or buy one get one deals! The offer varies per item; for instance, a BOGO 10% deal entitles you to 10% off on the 2nd item. The best of them all is the BOGO free, which allows you to get the 2nd item 100% off - such a steal, right?
To be updated on the most recent BOGO offers, regularly check out our Weis Markets sales flyer. It features the most recent and exclusive deals and discounts, from BOGO promos to massive discounts.
Reward Programs
Saving money at Weis Markets can be simple and easy with the help of the store's reward program and membership. With this loyalty program, members can take advantage of exclusive discounts and deals, as well as gain access to various rewards and benefits. To start taking advantage of the program, customers simply need to sign up for membership either online or in-store.
Once they are enrolled, they will receive an email confirmation along with their member number that can be used to shop online or in-store. When shopping online, members just need to enter their member number during checkout to start enjoying their savings.
In addition to discounts and other rewards, members shop and earn bonus points on some purchases that they can redeem for even more savings on future purchases. Members also get notifications about special offers and promotions that may not be available to non-members.
Additionally, they get early access to sales and new products before anyone else. Overall, signing up for the Weis Markets sales flyer and membership program is an excellent way for shoppers to save money while shopping at Weis Markets. It is a great way for shoppers to get more value from every purchase.
Online Exclusive Offers
What is there not to like about online shopping? It's convenient - no need to get out of your bed, much less take out your car. You're also likely to find items physical or onsite stores don't have. Lastly, the deals and discounts are unbelievable! These promos make lowered prices even lower, truly massive savings especially for those on a budget.
Find and take advantage of these offers, all showcased on the regularly-updated Weis Markets weekly circular. Enjoy!
Leverage Free Shipping
Do you find yourself checking out those items on your online shopping spree and having to knock some off because you have to accommodate the shipping fees? Well, hold on to your items yet as you won't have to remove them from cart anymore. Free shipping deals and vouchers are abound when you know where to find them, and they can easily turn that online shopping stress into an online shopping fest!
Use the Weis Markets ad to catch the latest free shipping deals and vouchers, along with other discounts and promos. Easy to use and frequently updated, this digital resource is one of the best money hacks - so many sure to bookmark it.
Clearance
Shopping through the Weis Markets ad can be a delightful experience, especially when you can find great items at an even better price. One way to save money when shopping there is to take advantage of their Clearance section. The items in this section may be slightly distorted or worn, but the discounts are often unbeatable.
Checking the clearance section regularly will allow you to snatch up some stylish garments at a fraction of the cost. This can ensure that your wardrobe is always on point without breaking the bank.
Price Matching
With the help of price-matching, savvy shoppers can get the best deals at Weis Markets. This helpful tool allows customers to compare prices and save money on the items they need. All you have to do is show proof that something is being sold for a lower price somewhere else, and the store will honor it with a lower attributed cost.
Customers should pay attention to ads in newspapers, websites, and even stores close by for prices of products and compare them with what is being sold in Weis Markets before making a purchase. Even if an online deal is less than a local dealer, you can still save something. So, customers should keep an eye out for discounts or sales at their favorite stores. With these strategies in mind, shopping through the Weis Markets weekly circular can be simple and thrifty!
Cashback reward program
Online shopping has revolutionized the way we spend and one of the ways it does so is through cashbacks. These are money you get from spending and they accumulate, so it's like setting aside for future expenses.
To get avail such offers, you can use Weis Markets coupons that grant cashbacks. Read the coupon's terms first to understand how much you need to spend to get the cashback, how much money you'd get, and how long can you let it sit.
Shop at Right Time
The best time to shop until you drop is when the most amazing deals are on! You get the most out of your money because prices are at their lowest, discounts are at their biggest, and coupons are plenty. Such days are limited per year, like Black Friday, back-to-school season, and more. So make sure to subscribe to the Weis Markets ad previews to know when they are going to start!
Being the first to know when the biggest promos begin is crucial as you get access to the best items and won't be stuck with leftovers. So when the announcement is made through the preview, make sure to mark your calendars, save your coupons, and plan the best shopping spree!
Shopping at Weis Markets
In-store Shopping
Have you been exceeding your shopping budget more and more often? Making a checklist and being firm on your budget are one of the few ways to avoid overspending, but here's another lesser-known hack: Weis Markets sales flyer. This flyer has everything you need, from deals to discounts, so you can save money and stick to your budget. It's accessible anytime, anywhere, so make sure you got it ready even before you head out to your local Weis Markets.
Curbside Pickup
If you live far from your local Weis Markets, it can be frustrating to go there and find out that the product you need isn't on stock. To avoid such failed shopping trips, here's a simple hack: curbside pickup! Through this service, you can place an order in advance (check the Weis Markets flyer to know how), schedule it for pickup at a time and location nearest to you, and get them when they're ready and convenient for you! In this way, you're sure you get what you need without the risk of wasting transport costs and effort!
Delivery at Weis Markets
Once you've tried delivery services from Weis Markets, you'll be coming back for more. It's so convenient, easy, and time-saving, and although there is an extra cost, you can usually find deals or discounts on the Weis Markets weekly ad this week to make it more affordable. However, not all local Weis Markets branches have this perk, so before anything else, try checking online or calling the store to see if they offer delivery. If they do, let the fun begin!
Online Shopping at Weis Markets
If you're a prolific shopper, you should check if your local Weis Markets has an online shop! This would make grocery and other shopping trips more effortless, and save you the time it takes to get to the store, wander aisles, and get home. Moreover, it can be money-saving, especially if you use the deals, discounts, vouchers, and other applicable promos featured on the Weis Markets circular. Also, you might find items not on stock or available in-store, but are offered online!
Mobile Digital App
Shopping can be a wonderful experience or an overwhelming chore, particularly if you are looking for the best deals. Finding even better deals is easier as apps allow customers to input coupons easily, making savings even more accessible. Now you do not have to clip them out of the paper carefully. Furthermore, shopping online with store apps makes budgeting easier by keeping track of spending while simultaneously finding quality deals.
How EveryPayJoy Help you Save?
If you haven't subscribed to EveryPayJoy and its Weis Markets weekly ads, you're missing out on a lot. Subscription allows you to receive the freshest deals and offers, from money-saving vouchers to huge discounts. Most of these are exclusive and limited, so there's a high chance you won't find them on your own or if you did, they might be expired already. To avoid such a waste, bookmark the website and subscribe!
Besides the weekly ads, the EveryPayJoy website also has hundreds of coupons you can use to save money on purchases from various brands. These coupons are easy to use and the database is regularly updated so you always get the latest offers. You can also earmark vouchers if you won't use them yet, but make sure to check expiration date.
Also, the benefits do not end there! EveryPayJoy also features tips and Weis Markets sales flyers. All these provide valuable information you can use to be a better shopper!
Disclaimer: Weis Markets is a registered trademark of Weis Markets and is not affiliated with our company. We are not affiliated with, endorsed by, or connected to Weis Markets. Our use of any trademark belonging to another company is not done with the intent to confuse consumers but is rather incidental in promoting these companies and their coupons.