Smart & Final Coupons, Deals & Promo Codes
Every week, Smart & Final releases a new circular with deals and promo codes for their customers. This gives shoppers an opportunity to save money on items that may not normally be discounted.
Reading the Smart & Final ad takes only a few minutes. You can visit the website and navigate the 'Weekly Ad' section. Here you will find the current 35 sales valid from 05/31/2023 to 06/06/2023, including all the current discounts available.
You should read this Smart & Final weekly ad this week as it is full of great savings opportunities. They offer discounts on groceries and home goods, health and beauty items, electronics, pet supplies, dairy, and more. This category-wise division will help you narrow down the deals regarding your desired items.
Additionally, Smart & Final coupon is a systematic way to save even more money. This makes it so that even if you are shopping on a budget, you can still save big by looking through the circular and taking advantage of their deals.
The current Smart & Final weekly ad this week features discounts on items such as produce, meat products, snacks & beverages, household essentials, and other food categories. These coupons vary from product to product, so make sure to look through them carefully before using them in-store.



International Delight Flavored Creamer 192 ct. or Chef-mate Que Bueno Nacho Cheese Sauce 106 oz.
SAVINGS - $1.00 ea

Dawn Ultra Dish Detergent 38 oz., Febreze Air Effects 2/8.8 oz., Fabric Freshener 27 oz. or Mr. Clean Magic Eraser 4 ct.
SAVINGS - $1.00 ea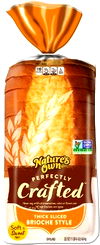 Modelo or Corona Beer
$25.99

USDA CHOICE Beef Chuck Steak or Roast Bistec o Trozo de Diesmillo de Res sin Hueso
$6.99

First Street Raw Shrimp
$6.99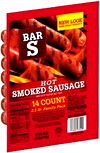 La Croix Sparkling Water Variety Pack
$9.49

Fresh Pork Shoulder Butt Roast
$1.99

All
BUY 4 SAVE $4 INSTANTLY WHEN YOU PURCHASE 4 PARTICIPATING ITEMS*

Hot Pockets 12 ct. or Famous Amos Cookies 30 ct.
$12.99

Red Bull
BUY 4 SAVE $4 INSTANTLY WHEN YOU PURCHASE 4 PARTICIPATING ITEMS

Betty Crocker Fruit Gushers Variety Pack
SAVINGS - $1.00 ea

Kellogg's Rice Krispies Treats 40-64 ct. or Austin Cracker Variety Pack 30 ct.
BUY 4 SAVE $4 INSTANTLY WHEN YOU PURCHASE 4 PARTICIPATING ITEMS


Post Pebbles or Oreo O' s 11 oz. or Honey-Comb Cereal 12.5 oz.
SAVINGS - $1.00 ea

Kellogg's Eggo Waffles 24 oz., Cheez-It 21 oz. or Cheez-It Single Serve Snack Crackers 12 ct.
BUY 4 SAVE $4 INSTANTLY WHEN YOU PURCHASE 4 PARTICIPATING ITEMS

Guerrero Flour Tortillas 24 ct., Belvita 8.8 oz. or Honey Maid Graham Crackers 14.4 oz.
$2.99

Silk Almond Milk 2/64 oz. or Rana Refrigerated Family Size Pasta 20 oz.
SAVINGS - $1.00 ea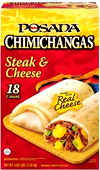 Posada Burritos, Chimichangas 18 ct. or Royale Desserts Cakes 41.6-64 oz.
SAVINGS - $1.00 ea

Oikos Greek Yogurt 12/5.3 oz. or Danimals Smoothie 36/3.1 oz.
BUY 4 SAVE $4 INSTANTLY WHEN YOU PURCHASE 4 PARTICIPATING ITEMS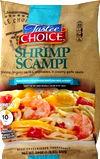 Tastee Choice Meals 24 oz. or InnovAsian Meals 18 oz.
BUY 4 SAVE $4 INSTANTLY WHEN YOU PURCHASE 4 PARTICIPATING ITEMS

Budget Saver Monster or Twin Pops
BUY 4 SAVE $4 INSTANTLY WHEN YOU PURCHASE 4 PARTICIPATING ITEMS*

First Street Ground Beef Patties 70% Lean
$5.00 OFF DIGITAL COUPON

First Street
$5.00 OFF Digital Coupon

Hass Avocados
Digital Coupon Savings -$2.00 ea

Salad Tomatoes
Digital Coupon Savings -$2.00 ea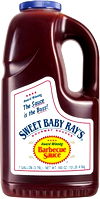 Sweet Baby Ray's
Digital Coupon Savings -$2.00 ea
Smart & Final Deals by Brands
Shopping for the best deals has never been easier. Whether grocery shopping or just looking for that perfect item - find top deals by brand quickly and painlessly at Smart & Final. With the Smart & Final circular, you can take advantage of the 12 brands and their sales flyers to see what each has to offer.
The Smart & Final sales flyer offers some great deals that can save you from paying extra. Whether you are looking for the top value from brands like Ragu, Bar S or quality products from one of their top suppliers - Smart & Final provides it with all. Check out the website today to begin planning your next shopping trip - you won't regret it!
Smart & Final Weekly Ad & Preview
Find this week's biggest markdowns using Smart & Final weekly ad. Click on the arrow buttons to walk through every promo collection, from household to school items! If something catches your eye, easily zoom in or use your scroller.
Also, with Smart & Final ad previews, you don't have to wait for next week to discover future deals! All the best offers right in one place, for your ease and convenience.
How to save at Smart & Final?
Shopping at Smart & Final doesn't have to cost a fortune. There are plenty of ways to save without sacrificing the products and services you need. Whether taking advantage of limited-time deals, using Smart & Final coupons, or signing up for rewards programs, getting the most out of shopping at Smart & Final is easy with a few simple strategies. With a bit of effort, you will be able to maximize your savings and stay within budget every time.
Coupons at Smart & Final
Did you go a little over your online shopping budget today? Or is there a shipping fee you don't want to pay? Find the answers to your shopping troubles in this treasure trove of vouchers: the Smart & Final coupon database. It is a compilation of hundreds of big-value coupons that entitle you to product deals, store discounts, free shipping, and other money-saving promos.
Browsing the coupons is really easy as they are sorted into organized collections for your convenience. Once you find ones you like, click on them individually to find more details, such as expiration date, and instructions for redeeming. If you don't plan on using them soon, you can also save them instead, but make sure to redeem them before expiry.
Smart & Final Weekly Specials
Feeling low? Get a dose of cheap thrills using the Smart & Final weekly ad. It features collections of jaw-dropping discounts and deals, from grocery stuff to fashion pieces. You might even find that the stuff you've been ogling for months is included in the sale. Won't that be a great steal, right?
Exploring the weekly ad is effortless. You just use the arrow buttons to flip through offers and price markdowns. You can even zoom in or out if you like. Plus, it gets updated every week; thus, you're sure you're always up to speed with the biggest offers Smart & Final has.
BOGOs
We all know that BOGO stands for 'buy one, get one' and refers to discounts where one item is free or half-price when you buy another. BOGO 50% off promotion offers great savings opportunities if you take advantage of them.
Here are some tips for getting the most out of BOGO free:
First, ensure you understand the terms and conditions of the Smart & Final ad. Sometimes there may be limits on which items qualify for the discount and how many discounts can be used in each purchase. Read all details carefully so you can take advantage of all your savings!
Second, compare prices between different stores to see who has the best deal on items eligible for BOGOs. Third, stock up on items with a BOGO offer available. You can stock items that don't go bad quickly or something you know you will use often enough to avoid wasting it (like toilet paper). This way, you can save money even after the offer ends.
Reward Programs
Do you have five extra minutes? Good, because you're about to hear and become part of the greatest shopping reward program: Smart & Final membership. As a member, you get access to exclusive deals, discounts, amenities, and perks. Aside from those, you also earn a points everytime you shop! Let these points accumulate and you can spend them later or use them to save on future purchases (like setting aside money for rainy days!).
To become a member, find the guidelines and instructions in our Smart & Final sales ad. Provide all needed information and voila! You're now a Smart & Final member!
Online Exclusive Offers
Thanks to their great online exclusive offers, shopping with the Smart & Final weekly ad doesn't have to break the bank. With a few savvy tips, you can save big on your next purchase. Use the store website to browse their different promotions and sales, some of which are exclusive online.
Look for special discounts or clearance items only available online and save even more. Also, consider signing up for their email newsletter to access the latest promotions easily. Shopping with Smart & Final is made more accessible and affordable when you take advantage of their exclusive online offers!
Free Shipping
Shopping at Smart & Final can be a budget-minded shopper's dream. You can save even more if you know how to take advantage of their great free shipping option! Always make sure to check the website for any special deals that offer complimentary shipping. These are usually timed offers and change often. Setting up an account with the store will also give you opportunities to score free delivery when you buy certain items or enter specific codes during checkout.
If you want the guaranteed free shipment option, spend the extra few dollars and purchase a premium membership. Premium memberships and large purchases offen offer free express delivery. Taking advantage of this great perk of the Smart & Final weekly ad just might get you some extra money back in your wallet.
Find Clearance Items
If you've been eyeing certain seasonal items and find them too expensive for your budget, wait until they hit the clearance sales section. Prices are much lesser than before and quality is usually more or less the same. Truly a gem these clearance sales are! But you're not the only one who knows of them - other expert shoppers are also eager to find jewels on those racks.
To get ahead of everyone, you can watch out for clearance sales announcements on Smart & Final sales flyer and ad previews. These promotional materials provide sneak peeks into huge yet limited deals at Smart & Final, including clearance sales.
Price Matching
Do you find it hard to stick to budget because of fluctuating prices? Avoid this dilemma by finding the most recent prices for your shopping list's items even without stepping a foot outside. Do so through the Smart & Final weekly ad, which lists the most accurate prices for hundreds of products at Smart & Final.
Besides price matching, you can also use the ad to find the best deals and discounts to further maximize your bduget.
Cashback Program
Saving at Smart & Final with the help of Cashback is an excellent way to maximize your savings. Cashback services allow customers to get back a percentage of their purchase as a cash reward, which you can use on future purchases or withdraw as cash.
In addition to being able to take advantage of regular discounts offered by Smart & Final weekly ad, cashback services are an additional way to save money while shopping there. Depending on how much you shop at Smart & Final, this could mean hundreds of dollars in savings each year!
Shop at Right Time
Weekly deals are amazing but special, holiday deals are MUCH, MUCH better because the discounts are bigger, the deals are hotter, and the offers are plentier. Thus, knowing when to shop at the right time is crucial - you make the most of your money and you get the most savings, points, or cashbacks.
Subscribing to Smart & Final ad previews allows you to be updated and get glimpses of these big holiday sales, like black friday or back-to-school. They're just as easy to use as weekly ads or flyers - course through collections, earmark your favorites, and be ready to secure them on the day.
Shopping at Smart & Final
In-store Shopping
Shopping in-store has its advantages, especially with the Smart & Final weekly ad this week. Whether it is groceries or self-care products, Smart & Final is sure to have what you need at low prices. It is ideal for grabbing items off the shelf and taking them home without waiting for delivery when you buy things that will go bad or need them immediately. Not to mention the shopping atmosphere allows patrons to discover unexpected items they may not find online browsing retailers. With Smart & Final, you can rest assured that you will accomplish your shopping goals in one place.
Curbside Picku at Smart & Final
Shopping at Smart & Final just got even easier with the introduction of curbside pickup! Now, shoppers no longer need to make a trip inside the store. Instead, you can shop from the safety of their vehicles. By visiting Smart & Final circular and reserving items ahead of time, you have the convenience of curbside pickup.
All a customer needs to do is go to Smart & Final's designated pick-up spot at the store and wave their order confirmation email or phone number to receive their purchase without delay. Enjoy fast, safe, and easy shopping with Smart & Final's new curbside pickup option.
Delivery at Smart & Final
Shopping online using delivery services can be beneficial, especially when one has limited time to visit the Smart & Final. With ads and Smart & Final sales flyer easily available online, shoppers can quickly and efficiently compare prices. Furthermore, you can enjoy exclusive discounts for new customers that may not be offered in-store.
Delivery services can help busy people. They can spend their time on other things. They don't have to wait in line or carry shopping bags. Delivery can even provide access to items that are not available nearby, opening up the opportunity for a wider selection of products and brands to choose from.
Online Shopping
As nearly everyone is spending more time on the digital landscape, business, including Smart & Final are making the transition with you by opening up their own online stores. Like physical locations, you can browse through collections, find what you need, and purchase all that you've gathered in your shopping cart. Basically, the same experience but much more convenient and effortless. Find out if you your area's Smart & Final has an online shop (and what promos they offer) through the Smart & Final circular!
Smart & Final App
Smart & Final understands the need for convenience in the hectic modern lifestyle, and their helpful app provides just that. With the Smart & Final app, shoppers can take advantage of their Smart & Final flyer, which is updated weekly with new deals and discounts on everyday needs. The Smart & Final app also offers an easy-to-use interface, personalized recommendations, and real-time notifications whenever favorite items go on sale. Smart & Final app simplifies shopping and lets users know they are getting the best offers available.
How EveryPayJoy Help you Save?
Everypayjoy is a great platform to help you save money on your shopping trips. Not only does the website provide access to the latest Smart & Final sales flyer and weekly ads, but it also offers coupons and deals that can save you big each time you shop.
Shoppers can easily find incredible discounts on products they are looking for by subscribing to Everypayjoy's website. With just one click, users can instantly access all of the latest Smart & Final weekly ads in one place. This eliminates the need to search through individual stores or websites and helps shoppers save time while looking for the best deals possible.
Additionally, Everypayjoy makes it easy for shoppers to stay up to date with new promotions and sales. The website allows customers to subscribe for notifications about new offers. Thus, you will never miss out on an opportunity to save money at your favorite stores.
The convenience of Everypayjoy is why so many shoppers trust this platform when planning their shopping trips. By taking advantage of the deals and coupons available on this site, customers can enjoy substantial discounts without spending hours searching around online or in-store.
Disclaimer: Smart & Final is a registered trademark of Smart & Final and is not affiliated with our company. We are not affiliated with, endorsed by, or connected to Smart & Final. Our use of any trademark belonging to another company is not done with the intent to confuse consumers but is rather incidental in promoting these companies and their coupons.