Shoppers Coupons, Deals & Promo Codes
Reading this weekly ad is incredibly easy and straightforward. All you have to do is scroll through the latest Shoppers ad preview and enjoy the privilege. In addition, you can easily find what you are looking for in terms of products on sale as the Shoppers sales are divided into categories, making it easy to determine if a product is currently on sale.
It is the best part that all categories, including pet, health care, baby items, dairy, beverages, and snacks, are on the list. With the help of Shoppers weekly ad this week, you can save big by picking up the splendid deals available.
The Shoppers ad starts from 06/01/2023, so make sure you take advantage of it before 06/07/2023. You will get 32 astonishing deals so make sure that you won't want to miss out on them. Nevertheless, it is worth looking at it and seeing what discounts and promotions they have going on.
The Shoppers ad also includes a Shoppers coupon that you can use to get an even better deal on your groceries or other items you may need from the store. Such coupons offer great savings and value to shoppers who use them. In addition, they allow customers to get great products at reduced prices, so make sure to check out their coupon section before shopping at the store. So make sure to take advantage of these deals when they appear!

Whole Seedless Watermelons
$3.99

Thomas' English Muffins
$1.99


Smithfield Sliced Bacon
$3.99


Tastykake Multi Pack Snack Cakes
3 for $10.0

Green Bell Peppers
10 for $10.0

Welch's Juice Blends
2 for $6.0

Fresh Lump Crab Meat
$14.99

Dungeness Crab Clusters
$9.99

Gatorade All Star Drink
$4.79

Heinz Yellow Mustard
2 for $4.0


P. F. Chang's or Bertolli Meals
$9.99

Crystal Light Drink Mix
$2.99


Hostess Single Serve
$1.59

Bella Farms Chicken Wings
$12.99

Bumble Bee Tuna
2 for $3.0

Carolina Pride Bacon
$3.49

Essential Everyday American Singles
2 for $6.0

Solo Plates, Bowls or Heavy Duty Plates
$3.99

Stubb's Bar-B-Q Sauce
$3.99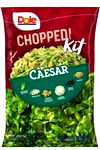 Red, Green, or Black Seedless Grapes
$1.99
Related Brands to Shoppers
When it comes to finding unbeatable deals, no one beats the Shoppers circular. With over 6 different brands available, there's something for everyone and every budget. From top-tier names like TAMPICO, Philips, Native, PROPEL, Nutrioli, Kevin's to lesser-known vendors offering excellent prices, customers can find what they need at great prices.
By taking advantage of the Shoppers sales flyer, customers can take advantage of top deals from popular brands. That way, shoppers can access all the tremendous offers without breaking the bank.
Moreover, with an ever-changing selection of amazing discounts and deals available regularly, customers can find something new each time they shop with the Shoppers circular. Whether you are looking for food items or household essentials - chances are you will find what you need at unbeatable prices.
Here are the popular brands we found in our database:
Shoppers Weekly Ad & Preview
Want to keep up with the hottest deals for this week? With Shoppers weekly ad, the most amazing offers are right at your fingertips - just a click, scroll, and zoom away.
But you know what's better than being updated? Being ahead! With Shoppers ad previews, you get a headstart on incredible offers for the next weeks!
How to save at Shoppers?
Are you tired of spending a fortune every time you shop at Shoppers? If so, it is time to learn some tricks that can help you save. With the right approach, you can ensure that your shopping experience at Shoppers doesn't put a significant dent in your budget. You can find multiple ways to save money in the Shoppers sales ad. Read on, and discover the innovative strategies to get the most bang for your buck!
Shoppers Digital Coupons
Coupons are a must-have for your shopping sprees. They let you extend your budget or go under it; either way, they make the whole trip much more enjoyable. Unlike before, though, you can't cut out a ton of them from the newspapers or magazines. So where can you find these simple treasures these days?
They are all right there in this Shoppers coupon database. As the world transitioned to the digital landscape, so did your beloved vouchers. Not only are they now easier to find and carry, they're also easy to save and redeem. Just click on each coupon for more info and instructions.
Shoppers Weekly Specials
Do you often find yourself hearing about Shoppers weekly specials only AFTER they are done? Don't let that happen to you anymore. Instead, regularly check out the Shoppers weekly ad! It is frequently updated with the best and most recent product deals and discounts for the week.
This weekly ad is like a digital catalog. You can flip through dozens of product collections until you find everything that contents your heart. You can zoom in and out to view more details or compare items with each other. The prices and offers are all accurate and recent; plus, there's also info on how to take advantage of them!
BOGOs
Do you go out to buy something and only find out after that Shoppers had them on a buy one get one (BOGO) sale? Don't be eluded anymore! Even BOGO offers, from BOGO free to BOGO discounts, are included in Shoppers sales flyer. Use the flyer to find the biggest promos, plot out your shopping spree, and make the most out of your budget.
Membership Program
Although many find it frivolous and indulgent, being a part of store membership programs, like Shoppers reward program is so worth it. The key is in making the full use of the perks - from the exclusive discounts to the points you can earn.
Use the program to your advantage and you won't even feel the small membership fee you paid, just the big savings. Want to experience that? Learn how through our Shoppers sales ad.
Online Exclusive Offers
Shopping online can be an overwhelming experience, but with Shoppers Online Exclusive Offers, it can be a breeze. By signing up for the store's newsletter, you can access exclusive deals and discounts that are unavailable elsewhere. If you keep an eye out for these offers, they can help you save every time you shop.
What makes these offerings even better is that they frequently update their promos. Thus, there is always something new on offer whenever you log in for a visit. With Shoppers sales ad online, you can focus on finding the best deal.
Free Shipping
Shopping at Shoppers is a great way to keep up with the latest trends and find discounted items. However, what if we tell you that the Shoppers also offers free shipping?
Just sign up for their email list and be on the lookout for free shipping promotions. Additionally, take advantage of special deals using the store's rewards program to get even more significant discounts on select items. If you are looking for an easier way to save at Shoppers weekly ad, give their free shipping options a try today.
Find Clearance Items
No other promo deal beats clearance sales - with prices are so down, you get better than best out of your money. However, they can be so elusive because stocks are so limited and there are few announcements.
But there's a way to get a headstart, which is by regularly check out the Shoppers sales flyer to find the most recent clearance sales. This flyer is easy to use and frequently updated, so you're sure to ahead on each and every offer, including clearance sales.
Price Match at Shoppers
Shopping with Shoppers weekly ad doesn't always have to mean splurging. Thanks to its price-matching feature, customers can secure better value for their spending. By checking competitor prices of similar items and providing proof, shoppers can be assured that they get the best deals in the market.
This is especially helpful when one needs to purchase high-end or specialized products, like electronics, furniture, or appliances. All one has to do is show Shoppers a comparable price from another source to get the discount. So next time you are out on a shopping spree at Shoppers, don't forget to take advantage of the price matching.
Cashback Program
Online shopping has revolutionized the way we spend and one of the ways it does so is through cashbacks. These are money you get from spending and they accumulate, so it's like setting aside for future expenses.
To get avail such offers, you can use Shoppers coupons that grant cashbacks. Read the coupon's terms first to understand how much you need to spend to get the cashback, how much money you'd get, and how long can you let it sit.
Shop at Right Time
Shopping at Shoppers can seem expensive, but with the help of shopping at the right time, it can be a much more affordable experience. When making purchases from Shoppers weekly ad, timing your trip is key!
For instance, Black Friday shopping is essential for getting some of the best deals that this Shoppers offers, especially during the holiday season. Back to School, sales are also great. There are always discounts and special offers for various school supplies, making this an ideal time to save money. Mega Sales are also worth looking into. These usually offer extra discounts and lower prices on some of the biggest and most expensive products this store has to offer. Knowing when to shop allows you to save money when visiting Shoppers.
Shopping at Shoppers
In-store Shopping
Heading out to your local Shoppers? Seems like you're forgetting something ...
You forgot to check out the latest Shoppers sales flyer! It's the greatest in-store shopping hack as you can use it to find deals, promos, and prices even before you've stepped out of your home. If you use it wisely, you can plan your shopping trip more efficiently, as you know where, when, and how to make the best purchases.
Curbside Picku at Shoppers
Did you know many stores, including your local Shoppers, provide curbside pickup? It's a service that allows you to order items in advance, and you can schedule the pickup at your preferred time and location. It's convenient, and much more affordable than door-to-door deliveries. You can even make it cheaper through promos and deals, which you can find on the Shoppers flyer! The flyer is regularly updated, so check it out for more promos and info on curbside pickup services.
Delivery at Shoppers
Why go to the local Shoppers, when the local Shoppers can come to you? More stores are offering delivery services, and of course, Shoppers isn't late to the trend. A delivery option is convenient for many who can't leave their home, or purchased items that are too difficult to transport. If you're interested, check out if you're local Shoppers is offering delivery through the Shoppers weekly ad this week. You'll also find there instructions and it may also direct you to credible delivery apps, like instacart. It's regularly updated, so you're sure that the info provided is accurate.
Online Shopping
Online shops are popular for a reason. Firstly, they're convenient and easy, as everything is organized by collection. Unlike in-store shopping, you won't have to scramble to find stuff on your shopping list. Secondly, and best of all, it's cheap, mainly because of the dozens of deals and discounts, which you can find on the Shoppers circular. Lastly, everything is delivered to your home. So, if you want to enjoy all those, see if your local Shoppers is online!
Mobile Digital App
Have you seen a Shoppers ad showcasing Shoppers online store or app? If you did, that's a sign to visit your fave app store, see if the app's up for download, and install it right away! With the app on your phone, everything you need is one tap away, which will save you a lot of time, effort, and stress.
How EveryPayJoy Help you Save?
Everypayjoy is a great resource for saving money on your shopping trips. Not only does it provide deals and coupons to save money, but it also provides access to the Shoppers sales flyer and Shoppers weekly ads. This means that you can keep up with the latest store deals and discounts without going out of your way to finding them.
One of the main reasons why Everypayjoy is so popular is because it makes it easy for shoppers to find the best prices available. By subscribing to their website, shoppers can stay updated on the current store sales flyers and weekly ads. This way, they never have to worry about missing a great deal or discount.
Another reason Everypayjoy is so useful is that it allows shoppers to compare prices between different stores easily. This helps them ensure they get the best deal possible every time they shop. In conclusion, Everypayjoy can assist you in finding the best deals when shopping online or in stores. You can compare prices and find new promotions and discounts from your favorite retailers.
Disclaimer: Shoppers is a registered trademark of Shoppers and is not affiliated with our company. We are not affiliated with, endorsed by, or connected to Shoppers. Our use of any trademark belonging to another company is not done with the intent to confuse consumers but is rather incidental in promoting these companies and their coupons.