Runnings Coupons, Deals & Promo Codes
Has your shopping cart been looking more and more sad and bare recently? That'll surely turn around if you use this Runnings weekly ad this week. It's a big shopping hack - you get your huge discounts here so you can get more value for your money!
These discounts are for this week only, from 03/18/2023 to 03/26/2023. To find your pick of the deals, use the arrow buttons or press on the "next" button to move through one collection onto another. Products are sorted by collection to make shopping easier (and replicate the feeling of being at the mall or grocery, walking down one organized aisle after another).
The plus and minus buttons on the side are for zooming in and out of Runnings ad. Zooming in, you'd see product details, like prices and names, much more clearly. Then, if you zoom out, you can compare the collection items to each other as they sit side-by-side on your screen. Really efficient, right?
While you're at it, you can also save a Runnings coupon or two from the database! These coupons entitle you to bigger discounts and savings, so save as much as you can.
This ad gets updated regularly, so if you find nothing that suits you for now, you can always come back next time. Or if want a headstart on the discounts, use the Runnings weekly ad previews! These previews feature the craziest deals for the next few weeks, so you're shopping game is ahead of everyone else's.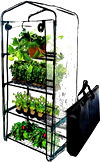 Backyard Expressions Shelf Mini Greenhouse with Bag
SALE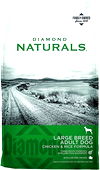 Diamond Naturals®
SALE $6 OFF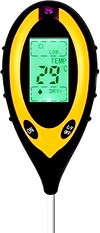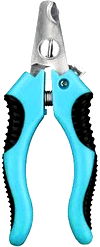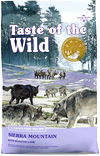 Taste of the Wild®
SALE $5 OFF Each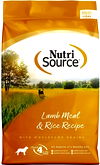 NutriSource®
SALE $5 OFF Each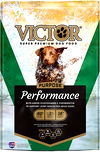 DeWalt
BUY 20V MAX Grease Gun Kit GET 20V MAX XR® 5Ah Battery FREE $179.00 value.
Runnings Deals by Brands
Shopping for the best deals has never been easier. Whether grocery shopping or just looking for that perfect item - find top deals by brand quickly and painlessly at Runnings. With the Runnings circular, you can take advantage of the 12 brands and their sales flyers to see what each has to offer.
The Runnings sales flyer offers some great deals that can save you from paying extra. Whether you are looking for the top value from brands like Jiffy, WAYNE or quality products from one of their top suppliers - Runnings provides it with all. Check out the website today to begin planning your next shopping trip - you won't regret it!
Runnings Weekly Ad & Preview
Shopping smart and getting the most out of your budget is a goal many people strive for, so why not take advantage of the convenience and savings offered by the Runnings ad? With our Runnings ad page, you can keep up with all the latest deals and offers on products ranging from groceries to electronics - all at competitive prices. Start browsing today and enjoy the unbeatable value of shopping with Runnings weekly ad. With our ever-changing selection of great deals, there's something new every time, so don't miss out on your chance to save big!
How to save at Runnings?
Have you ever done window shopping online? It's possible through this Runnings weekly circular! All the best and cheapest products, as well as fantastic promo deals, compiled in one place so you don't have to leave your house. Besides this circular, Runnings also has huge coupon databases, weekly specials, sales flyers, and other online materials you can take advantage of and use to explore the length and breadth of its terrific offers.
Coupons at Runnings
If you are looking to save money on your next purchase at Runnings? Look no further, as digital coupons are here to help! Digital coupons are a great way to save money both online and in-store. You can get discounts on groceries, clothing, electronics, and more with digital coupons. Runnings coupons offer a range of opportunities to get significant savings on your order.
First things first, you need to find the right Runnings coupon code for your purchase. To do so, check out Runnings's website and look through their list of available digital coupons. You may be able to find one that best matches your purchase. Before completing it, ensure that you apply this coupon code during the checkout process.
Doing so will guarantee that the discount is applied correctly and taken off of your total purchase price. Before finalizing your transaction, always take a moment to double-check if the coupon is still active and valid.
Be sure to read through the terms and conditions carefully before purchasing from any store - this way, you will know what discounts are offered and whether they're applicable or not!
Finally, remember that additional benefits may be associated with using digital coupons. Some stores may offer free shipping or cashback rewards! These deals can vary depending on the store, so always read up on them before making a purchase.
Deals of the Week
Looking for Runnings weekly specials? Don't look too far as it's right here at the Runnings weekly ad. It is a digital promo material that displays all the best deals and discounts right at the screen of your gadget. Thus, there's no need to head out to Runnings itself; you can stay in your bed, just browsing and looking for your favorites.
All products are organized by collection and you can zoom in on each one of them; thus, it's more effortless to look for specific items. All the offers are good for this week only, but once those expires, the site will be updated with the newest ad containing the freshest deals.
Runnings BOGO
Want to get more at half a price? You might even get it for free! With the buy one get one or BOGO deals, you can purchase the second item at a discounted price or have it for free. Offer varies per store and product, so stay updated, check out the Runnings sales flyer and ad previews. These shopping resources showcases the best, most recent, and even future promo offers you don't want to miss.
Membership Program
Are you a part of our Runnings reward program already? If you aren't, register yourself, quick! You don't want to miss out on the hundreds of points you can earn, deals you can steal, and discounts you can enjoy as a member.
All the savings you can earn surely make the affordable membership fee worth many times over than it is. So don't hesitate to check out our Runnings sales ad for registration instructions.
Online Exclusive Offers
With exclusive online offers, shopping at Runnings is more budget-friendly than ever. Whether you are looking to buy home appliances, clothing, or electronics, simply take advantage of the available Runnings weekly ad online to help make your purchases as cost-effective as possible.
Instead of browsing the store for items, you need to check out the ever-changing inventory of items for sale at Runnings. Keep checking back for the latest promotions. This way, you can enjoy discounts on whatever catches your eye. So why not try out Runnings with their delightful array of exclusive online offers today?
Free Shipping
If you don't find joy in online shopping, that's likely because of the large shipping fees. But there's a great way to go around that, which is by taking advantage of free shipping deals and vouchers. Occassionaly, stores and brands put up certain products on a free shipping deal so that when you order them during the promo period, they'll be delivered to you for free. Besides such deals, there are also vouchers that waive off shipping fees if you meet certain terms or conditions.
Whichever way you get free shipping offers, they're a great way to save money on online purchases. They can be quite hard to catch because they're so limited and exclusive, but you can get a headstart by checking out the Runnings ad and ad previews. Along with other promo deals and discounts, these ads showcase fantastic free shipping deals you cannot resist.
Clearance
Expert shoppers know to always check out clearance sales. It has some of the cheapest but best quality products many people just miss out on. But if you find these sales to often elude you, you can stay updated through the Runnings sales flyer. Announcements of the most recent and future clearance sales (and other promos) are done through the flyer, so make sure to subscribe.
Price Match at Runnings
With the help of price-matching, savvy shoppers can get the best deals at Runnings. This helpful tool allows customers to compare prices and save money on the items they need. All you have to do is show proof that something is being sold for a lower price somewhere else, and the store will honor it with a lower attributed cost.
Customers should pay attention to ads in newspapers, websites, and even stores close by for prices of products and compare them with what is being sold in Runnings before making a purchase. Even if an online deal is less than a local dealer, you can still save something. So, customers should keep an eye out for discounts or sales at their favorite stores. With these strategies in mind, shopping through the Runnings weekly circular can be simple and thrifty!
Cashback reward program
Now and then, Runnings would offer cashback promos or coupons. Availing these offers mean would you get back a certain portion of your purchase, either as cash or store credit. Fantastic, right? However, you'll have to meet the terms and conditions, so make sure you know of those before using your coupon. You can find the coupons, along with their terms and conditions, on the Runnings coupon database. Just scroll through the collections, find the voucher, click on it, and avail when you can, but make sure to do so before the expiration date.
Shop at Right Time
If you're making a big purchase this year, here's a hack -- get it on Black Friday! This pseudo-holiday doesn't just mark the beginning of Christmas shopping season, it's also the day when shops set the lowest prices and offer the biggest discounts. Thus, if you want to get something at its cheapest, this would be one of the best days to do so. If the price isn't slashed down, you're sure to get a deal or coupon you can avail. Find all those (and more) through Runnings ad previews.
Shopping at Runnings
Runnings In-store Shopping
Even with the rising popularity of online shops and deliveries, many still prefer in-store shopping, and the reasons vary per person. Some need the product immediately, while others feel like quality is more assured when they picked out the items themselves. But whichever your reason is, as an in-store shoppper, you'll still benefit from digital resources like the Runnings sales flyer. It features the latest deals, discounts, and prices, which you can use to make the most out of your budget. So before you head out to Runnings, make sure you have a copy of that, alright?
Curbside Picku at Runnings
Curbside pickup is an invaluable service for shoppers looking for a convenient, time-saving way to purchase products. Not only does curbside delivery save time, but it also offers shoppers peace of mind. The shoppers can have the convenience of having their items delivered directly to their car.
Furthermore, with curbside pickup, shoppers can take advantage of special Runnings sales flyer discounts and other exclusive store-offered deals that aren't usually available online. All in all, curbside pickup is a fast and reliable way for shoppers to make their purchases.
Delivery
The Internet has revolutionized the way we do our groceries and shopping. Indeed, you don't even have to step out of your home to do those things anymore. You can place an order online and then wait for it to be delivered right at your door. It's amazingly convenient! Your local Runnings is likely to offer such wonderful services, so make sure to check if they do have! Delivery often comes with extra costs, but you can find vouchers and promos through the Runnings weekly ad this week.
Online Shopping at Runnings
Change the way you shop by letting the store come to you, which is possible if your local Runnings has an online shop! All products you would see in the physical branch (and more) are available on the online shop. You can flip and browse web pages like you're walking down aisles of goods. To check if your local Runnings has an online shop, view the Runnings circular, which is regularly updated with latest news, services, and promos.
Mobile Digital App
What if your local Runnings is one tap away? That's totally possible if you have the Runnings app installed in your fave gadget! To find this app, check out the Runnings ad - it usually features the app ready for download. Once it's installed, you can add to cart and check out items right away!
How EveryPayJoy Help you Save?
Everypayjoy is a great resource that helps you save money when shopping. It allows users to access Runnings sales flyer to find the best deals and coupons for their purchases. By subscribing to the website, Everypayjoy ensures that shoppers will never miss out on discounts or offers. The website also keeps all of its information, so users can always stay informed about the latest offers.
Everypayjoy makes it easy to save money by providing convenience and accessibility when shopping. All the store] weekly ads, coupons, and discounts are saved in one place, making it effortless to find what you are looking for without manually searching through different sources. Additionally, Everypayjoy simplifies the process of finding deals and specials regularly by informing you when new promotions become available.
Using Everypayjoy saves time and money because it eliminates the need for extensive research when looking for deals. Plus, every user can search content based on their interests, which can help them find even more specific items or discounts. With this level of convenience and accessibility, Everypayjoy helps make saving money easier than ever before!
Disclaimer: Runnings is a registered trademark of Runnings and is not affiliated with our company. We are not affiliated with, endorsed by, or connected to Runnings. Our use of any trademark belonging to another company is not done with the intent to confuse consumers but is rather incidental in promoting these companies and their coupons.