Petco Coupons, Deals & Promo Codes
Avoid putting back things on the shelf because you ran out of budget! The Petco weekly ad for this week keeps you posted on the most recent deals and discounts, so it's easier to track prices and maximize your budget. This one, in particular, covers 32 promos from 06/04/2023 to 06/10/2023.
Once the week ends, the weekly ad gets updated so you get access to a fresh, complete set of jaw-dropping discounts. Of course, you can sneak a peek by using the Petco ad previews, but the deals there are limited only. If you want to see the whole array, visit this site regularly so you'd have first access to offers you wouldn't want to miss.
To use these weekly ad specials, you can click on the arrows, plus, and minus buttons. The arrows get you from one collection to the other, so you can browse through all the deals in an organized manner. Meanwhile, the plus and minus buttons are for zooming in and out - if you want, you can use your scroller instead too.
Besides the Petco weekly ad, you can also visit the Petco coupon database. It has hundreds of vouchers from various brands and products. Click on the coupons to view details, see expiration dates, and then save them for near-future use!

NaturVet
Buy 1, Get 1 50% OFF

YOULY
Buy 1, Get 1 50% OFF


Summer Deals - Top Deals
Sale Story 5

ThunderWunders
Buy 1, Get 1 50% OFF

K9 Advantix II
$12.66/month*

GREENIES
Buy 1, Get 1 40% OFF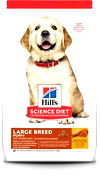 Hill's Science Diet
$10 Vital Care Rewards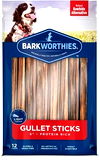 Barkworthies
Buy 1, Get 1 50% OFF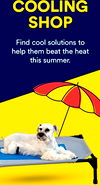 Dog Deals - Cooling
Sale Story 2

Services - Vetco coupon
Explore services for your pet

Dog Deals - Top Deals
Sale Story 2

Services - Vet services
Explore services for your pet

Services - Grooming VC
Explore services for your pet

Services - Dog training
Explore services for your pet

PTCO010620238900
Explore services for your pet

Services - All
Explore services for your pet

Top Deals - Reptile Deals
Explore more deals online

Top Deals - Fish Deals
Explore more deals online

Top Deals - Dog Deals
Explore more deals online

Top Deals - Cat Deals
Explore more deals online

PTCO0106202310900
Explore more deals online

Top Deals
Explore more deals online

New Pet - Vital Care
Everything you need for your new pet

New Pet - Cat Guide
Everything you need for your new pet

New Pet - Fish Guide
Everything you need for your new pet

New Pet - Dog Guide
Everything you need for your new pet

New Pet - All
Everything you need for your new pet

Summer Deals - Apoquel
Sale Story 5

EveryYay Essentials
Low Price
Petco Deals by Brands
It is pure luck that in the Petco circular, 12 brands offer discounts and sales opportunities to shoppers. By carefully examining the Petco sales flyers, you can determine how many brands are offering discounts and a comprehensive GREENIES, Zoo Med
To give shoppers a better understanding of what discounts each brand offers, we will provide more details and facts than usual to provide higher semantic richness. This could include the type of deals and products the brands are offering.
The Petco circular makes it easier for you to shop freely without breaking the bank. Additionally, for each brand, we will list currently discounted items so shoppers can quickly find what they are looking for and easily make purchasing decisions.
Petco Weekly Ad & Preview
Wondering where to find the craziest markdowns? Only right here, with Petco weekly ad! It takes only a few clicks and scrolls to score the most budget-friendly offers on your screen.
But you know what's crazier? You can also find future whopping bargains with Petco ad previews! It's a limited sneak peek, so grab the chance while it's hot!
How to save at Petco?
For those looking to save while they shop, Petco may be the perfect place. It is a trusted shopping destination that has been offering great deals for years. Whether trending products or hard-to-find items, shoppers can save on nearly anything with the advantage of the Petco ad.
We have put together a comprehensive list of tips. Thus, you can make the most of your trips to Petco and keep up with their latest sales, special offers, and exciting deals. Start saving today and read on to learn how!
Petco Digital Coupons
Did you go a little over your online shopping budget today? Or is there a shipping fee you don't want to pay? Find the answers to your shopping troubles in this treasure trove of vouchers: the Petco coupon database. It is a compilation of hundreds of big-value coupons that entitle you to product deals, store discounts, free shipping, and other money-saving promos.
Browsing the coupons is really easy as they are sorted into organized collections for your convenience. Once you find ones you like, click on them individually to find more details, such as expiration date, and instructions for redeeming. If you don't plan on using them soon, you can also save them instead, but make sure to redeem them before expiry.
Petco Weekly Specials
Saving money at Petco can be made accessible when you take advantage of the weekly specials and deals. Shopping around for these great offers is a great way to get the best deals on items you need or have been wanting. Before heading to the store, you should always check out the weekly ads online or in-store so you can plan ahead and get exactly what's on sale that week.
When planning your shopping trip, try to maximize your savings by only buying items on sale to save as much as possible. Additionally, look for coupons and discounts in the Petco weekly ad. This could mean even more savings! Consider signing up for a loyalty program to receive additional discounts and rewards points each time you shop at Petco.
By taking advantage of all these different methods, you can maximize your savings at Petco while still getting what you need!
Petco BOGO
When you shop at Petco, there are some great ways to save money with BOGO free or "Buy One Get One" promotions. Here are some tips and tricks for getting the most out of these offers:
First, always read the terms and conditions of a BOGO offer before making a purchase. Knowing precisely what items qualify for the promotion and your savings is essential. For example, a store may have a "BOGO 50% Off" promotion, meaning customers can purchase one item and receive another at half price. It's important to note that both items must be equal or more excellent value to qualify for this offer.
Second, make sure you compare prices between different stores and online retailers so that you can get the best deal available. Remember to include any applicable taxes when calculating the total cost of an item. Additionally, take advantage of any special store discounts or loyalty programs that may apply to your purchase when using a BOGO offer.
Finally, check the expiration dates on any promotional offers from the Petco sales flyer. Many stores set expiration dates for their BOGO offers. So, if you don't use them before they expire, you could miss out on some significant savings. Plan ahead and maximize your savings by taking advantage of these time-limited deals before they expire.
By following these tips and tricks, savvy shoppers can take full advantage of BOGOs at Petco and make their hard-earned money go further!
Membership Program
Although many find it frivolous and indulgent, being a part of store membership programs, like Petco reward program is so worth it. The key is in making the full use of the perks - from the exclusive discounts to the points you can earn.
Use the program to your advantage and you won't even feel the small membership fee you paid, just the big savings. Want to experience that? Learn how through our Petco sales ad.
Online Exclusive Offers
Online shopping is taking everyone by a storm, and for good reason! It's easy, accessible, and convenient - all good things for people living in a busy world. Besides all those, there are the amazing deals and discounts that gets everyone on a hook. These offers vary per product and brand, from great steals like buy one get one free to splendid markdowns, like 50% off on an item. You can find them all on the Petco weekly circular, so check it out!
Leverage Free Shipping
Here's a sound online shopping advice you can follow - don't check out anything without making sure you aren't missing any discounts or free shipping deals! After all, you wouldn't want to pass on the chance to save money, right?
To find those free shipping offers, use the Petco ad. You can flip through it anytime, anywhere to find fantastic promos you can use to waive online shipping charges or slash down prices.
Find Clearance Items
Expert shoppers know to always check out clearance sales. It has some of the cheapest but best quality products many people just miss out on. But if you find these sales to often elude you, you can stay updated through the Petco sales flyer. Announcements of the most recent and future clearance sales (and other promos) are done through the flyer, so make sure to subscribe.
Price Matching
Is your price-matching abilities off the game recently? That's because you're reference might not be so updated. It's time to make the switch to the Petco weekly ad. It's updated every week, so the product prices, deals, and discounts are all recent and accurate. If you use the ad wisely, you'll go out of your house with a full idea of how much you can splurge and save.
Cashback reward program
Shopping can be a lot of fun, especially through the Petco weekly circular, where you can find so many amazing deals. But why should your shopping experience end there? With Cash Back at Petco, you can save even more money on your purchases. All you have to do is sign up for an account with Cash Back and shop as usual. Then get money back into your account when you checkout.
It is really simple. Whether you are buying groceries or supplies, or just browsing the latest trends, with the help of Cash Back, making intelligent decisions regarding your spending is trouble-free.
Shop at Right Time
Saving money at Petco will be a piece of cake if you shop at the right time. To maximize savings and get the most bang for your buck, take advantage of two key seasonal opportunities: Black Friday and Back to School season.
Black Friday is an annual event filled with deep discounts on items ranging from apparel to electronics, making it a great opportunity to save big on products you have had your eye on. Many retailers also offer special online deals exclusive to their online stores, so be sure to check those out too.
Back to School season is also another great chance to save big and stock up on essential items like clothes, shoes, and school supplies. Retailers often offer discounts on bulk orders or bundle packages, so it's a good idea to plan ahead and purchase what you need in advance.
By taking advantage of these two seasonal shopping opportunities, savvy shoppers can save big at Petco. By doing your research online and planning ahead of time, you can ensure that you find amazing deals available for the items you need.
Shopping at Petco
Petco In-store Shopping
Heading out to your local Petco? Seems like you're forgetting something ...
You forgot to check out the latest Petco sales flyer! It's the greatest in-store shopping hack as you can use it to find deals, promos, and prices even before you've stepped out of your home. If you use it wisely, you can plan your shopping trip more efficiently, as you know where, when, and how to make the best purchases.
Curbside Pickup
If your local Petco did not have a certain item on stock, there's an easy solution to that: curbside pickup. Through this service, customers like you can order a specific object and have it shipped to your local Petco or another convenient location. This is great for those who want to save on shipping fees, or just want to purchase items before setting foot at Petco. To learn more about this offer, check out the Petco flyer - it contains all the info you need; plus, you can check if there are promo offers, too.
Delivery
Physically going to the store to buy items like furniture or appliances is a great decision as you can check the quality and features for yourself. But getting them home? That's when the hassle starts ... but not anymore! You can ask your local Petco if they offer a delivery service, and if they do, use that to get your purchases to your place without you getting all stressed and worked up. You can also look for delivery deals and promos on the Petco weekly ad this week so you can save on money.
Online Shopping
Online shopping offers shoppers the most convenient and varied shopping experiences imaginable. Consumers can easily research Petco ad online and compare prices across multiple retailers. Now customers can just log onto the web and view real-time pricing information from every store at once.
Additionally, online shoppers are typically able to purchase items at deeper discounts than those offered through traditional retail outlets. By shopping online, consumers have the power to get their hands on items that would otherwise be out of reach due to physical location.
Mobile Digital App
Shoppers can benefit greatly from the Petco app, a convenient way to access Petco circular. From anywhere with their mobile devices, shoppers can browse the latest deals and discounts. The app sends shoppers personalized notifications that alert customers when their favorite items go on sale.
Petco app further adds convenience by integrating with popular payment systems within the app. In short, the Petco app offers shoppers a simple way to manage their grocery budget better while enjoying a wonderful selection of goods at discounted prices.
How EveryPayJoy Help you Save?
EveryPayJoy is a shopaholic's dream. It has all the best promos from many big stores in one place, so you don't have to be eluded by deals or scour the Internet to find them. Such promos are showcased in the Petco weekly ads or Petco sales flyer. You can also subscribe to these promotional materials - provide your email to the subscription box and every week, you'll get the most recent and exclusive deals and discounts.
There is also an organized coupon database on the EveryPayJoy website. They are organized by brand for your convenience, and you only have to click on the coupons you like to use them. Plus, expiration dates are readily shown, so you won't have to guess if they're expired or not; it also makes it easier to plan your shopping trips.
Finally, EveryPayJoy stands out for the extraordinary tips it provides its users. There is a wide array of articles on the site, each providing advice so you can save money and make the most out of your budget. So if you find your shopping game to be a bit behind, brush up with some wisdom from EveryPayJoy.
Disclaimer: Petco is a registered trademark of Petco and is not affiliated with our company. We are not affiliated with, endorsed by, or connected to Petco. Our use of any trademark belonging to another company is not done with the intent to confuse consumers but is rather incidental in promoting these companies and their coupons.