Mariano's Coupons, Deals & Promo Codes
Want to be in on a small shopping hack? Check out the Mariano's weekly ad this week before heading out! It's a great way to find exclusive deals, project expenses, and maximize your budget without setting a foot out of your home!
For instance, this weekly special, which is set for 06/07/2023 to 06/13/2023, features 32 money-saving offers. To see them all, use the arrow buttons to flip to the next page (or go back to the previous). If the page looks to blurred, use your scroller to zoom in on prices, product names, and other info.
If you find anything you like, try to get it before the week ends! The Mariano's ad gets updated every week, so some offers are really limited to 06/13/2023 only. But new offers come up with every update, so you might find something better if you miss out on some deals! You can even check out some of next week's promos using the Mariano's ad previews!
However, if nothing catches your eye and you can't wait for next week's discounts, browse the Mariano's coupon database instead! It's easy to save and redeem coupons from the ever-growing collection of vouchers. Just click on the coupon, read details and instruction, then redeem when you can (but make sure it's before the expiration date).

Have You Tried Pickup Or Delivery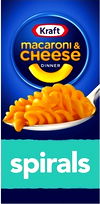 Velveeta Shells & Cheese or Kraft Deluxe Macaroni & Cheese
$5.49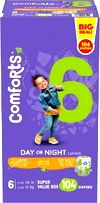 Secret or Old Spice Dry Spray Deodorant
$4.99

Scott Comfort Plus Bath Tissue or Clorox Toilet Bowl Cleaner
$4.99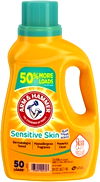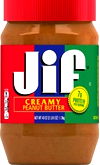 Bakery Fresh Goodness Glazed Donuts
$3.99


Coca-Cola, Pepsi or 7UP
$9.99

Nestlé Drumstick or Oreo Ice Cream Cones
$3.99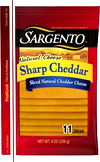 Sargento Natural Cheese Slices, The Laughing Cow Spreadable Cheese Wedges or Mini Babybel Cheese
$2.49


Miller Chicken Boneless Breasts
$3.99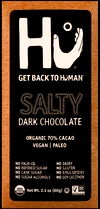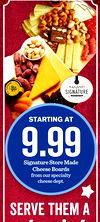 Signature
Starting At $9.99

Mariano's Deals by Brands
Is there a branded item you've been saving up for lately but still can quite get the amount? Well, all is not lost and you won't have to wait any longer. You can take advantage of this top Mariano's deals by brand from Mariano's circular.
All the biggest deals and amazing coupons found in one place, truly a great hack to save money and bring down prices. Everything is organized by brand to make browsing easier. There are 12 brands features in this Mariano's sales flyer, including Simple Truth, Arm & Hammer. The list grows by the day, so make sure to stay updated.
Mariano's Weekly Ad & Preview
Shopping smart and getting the most out of your budget is a goal many people strive for, so why not take advantage of the convenience and savings offered by the Mariano's ad? With our Mariano's ad page, you can keep up with all the latest deals and offers on products ranging from groceries to electronics - all at competitive prices. Start browsing today and enjoy the unbeatable value of shopping with Mariano's weekly ad. With our ever-changing selection of great deals, there's something new every time, so don't miss out on your chance to save big!
How to save at Mariano's?
Savvy shoppers know that the Mariano's ad is the perfect option you should check when it comes to finding savings. With a wide selection of discounted items and frequent promotional sales, you can save big at Mariano's. To ensure you get the best value for your budget, do careful shopping by researching prices and seeking coupons. Taking advantage of loyalty programs can also help you secure additional savings. If you are looking for unbeatable bargains on top-of-the-line items, start your shopping journey at Mariano's today.
Coupons at Mariano's
Digital coupons are a great way to save money when shopping online or in-store. Whether you are looking for discounts on groceries, clothing, electronics, or other items, Mariano's offers digital coupons that can be used to get significant savings on your order.
First, you need to find the right Mariano's coupon. Find the right coupon for your purchase. Check out Mariano's's website for digital coupons and look through the list to find one that best matches your purchase. Furthermore, before completing your purchase, activate the coupon code by applying it to the checkout process. Doing so will ensure that the appropriate discount is applied and taken off of your total purchase price.
Always take a moment to double-check if the coupon is still active and valid before finalizing your transaction. It will help you ensure that all of the details surrounding Mariano's coupons are up-to-date and accurate. Once everything looks good, complete your purchase with assurance knowing that you have taken advantage of all available discounts and promotional offers at Mariano's.
Saving at Mariano's with digital coupons is easy and provides customers with huge savings opportunities when making their purchases online or in-store. Keep an eye out for new deals as they become available for even more ways to save.
Mariano's Weekly Specials
Saving money with the help of Mariano's weekly circular is easy, convenient, and rewarding. Here are some tips to help you maximize your savings:
Firstly, check out the Mariano's weekly ad. In it, you will find all the great deals they have going on for that particular week. Some of these deals may include discounts on certain items, including personal care and household products, frozen goods, dairy, beverages, and more.
Secondly, keep an eye out for timely weekly promotions and sales. This could mean special discounts on bulk items or buy-one-get-one-free offers that can save you a lot of money in the long run.
By using these strategies combined with the regular weekly specials and deals offered by Mariano's, you can easily save a substantial amount of money each time you shop there.
Mariano's BOGO
Saving money at Mariano's with the help of BOGO's (Buy One, Get One) offers is a great way to get more for your money. To take advantage of these offers, shoppers should understand what deals BOGOs offer and how to get the most out of them.
First, shoppers should check out Mariano's's current BOGO specials. These are usually advertised in newspapers, on the store's website, or even on social media platforms such as Twitter and Facebook. Once you have identified which items are part of a BOGO offer, read the fine print before purchasing to ensure that you will get both items at the discounted price.
Another great way to save at Mariano's with BOGOs is through couponing. Shoppers can find coupons online or in newspapers that can be used with BOGO offers for even more savings. Not all stores accept coupons along with their Buy One Get One offer, so it is essential to check the store's policies beforehand.
Finally, keep an eye out for special promotional days on the Mariano's sales flyer. Many stores have a day throughout the year when customers can purchase one item at full price and get another item from select departments for free! This is often an excellent time to stock up on seasonal goods or everyday staples and try something new without breaking the bank!
By taking advantage of these tips and understanding how Buy One Get One promotion works, shoppers can maximize their savings when shopping at Mariano's.
Reward Programs
Another great way to save is by signing up for newsletters or loyalty rewards programs that offer exclusive savings or special discounts.
By signing up for Mariano's's loyalty program or email list, shoppers can be among the first to hear about upcoming sales and existing discounts that they may not know about.
With a paid or non-paid membership, customers can access exclusive discounts and promotions in the store. For example, members are eligible for special coupon codes providing additional savings that may not be available in-store or online. It is also easy to keep track of rewards points with the program, allowing shoppers to redeem their points quickly and conveniently in-store.
Additionally, members benefit from promotions like free shipping and early access to sales events or new products. No matter what purchase you make from the Mariano's ad, the Reward program makes it easier to save money while enjoying the shopping experience.
Online Exclusive Offers
Shopping at Mariano's can be a great way to get the things you need while saving money. With the help of Online Exclusive Offers, you can save even more, no matter your budget. With the range of offers available, there is something for everyone. You can get astonishing discounts on clothes, housewares, and home appliance deals. You must visit Mariano's weekly circular or the website and start shopping for great discounts. So what are you waiting for? Visit Mariano's today and take advantage of all these incredible online offers!
Free Shipping
Avoid exceeding your online shopping budget when you use the Mariano's ad! Not only does it feature the biggest online deals and discounts, you'll also find that it has the most exclusive free shipping offers, from specific products to vouchers. It's easy to use - flip through collections, earmark the ones you love, and follow instructions to make sure your product is being shipped for FREE!
Clearance
Shopping at Mariano's can stay within the budget. By looking out for clearance items, you can save big. Savvy shoppers can use the Mariano's ad to find something for everyone, from fashion and home goods to electronics. With the abundance of excellent deals available, you will be sure to unlock incredible value on whatever purchase you make.
Remember to check the clearance section before making a purchase, and you could land a tremendous discount. Keep your eye out for end-of-season deals, special offers, and sales. With so many chances for savings, you are sure to find something you want at the right price.
Price Matching
Do you find it hard to stick to budget because of fluctuating prices? Avoid this dilemma by finding the most recent prices for your shopping list's items even without stepping a foot outside. Do so through the Mariano's weekly ad, which lists the most accurate prices for hundreds of products at Mariano's.
Besides price matching, you can also use the ad to find the best deals and discounts to further maximize your bduget.
Cashback Program
Shopping through the Mariano's weekly ad can be an even more rewarding experience, thanks to Cash Back. Cash Back allows shoppers to receive a percentage of their total purchase price back after checkout. This extra cash can really add up over time, and best of all, it is completely free and easy to use.
All customers need to do is log in at the store website and activate their Cash Back account. Special offers also appear periodically for extra savings opportunities. With Cash Back, shoppers can save even more money on their favorite items at Mariano's.
Shop at Right Time
Shopping at the right time for mega sales can be a great way to save money at Mariano's. In particular, mega sales, like Black Friday and Cyber Monday, allow shoppers to nab amazing deals on clothing and accessories. The key is to develop an action plan that takes advantage of these opportunities. You should start by researching upcoming mega sales at Mariano's weekly circular and find out what will be available for purchase.
Once you have this information, create a budget and stick to only purchasing items that are on sale or are within your budget. By planning ahead and taking advantage of discounts, you can stock up on all of your must-have items while sticking to your limits. With a bit of planning, you will save money every time there's a mega sale at Mariano's.
Shopping at Mariano's
Mariano's In-store Shopping
Is it time to stock on some groceries? Before you make that regular trip to your local Mariano's, add this to your routine: bookmark and check the Mariano's sales flyer before you leave. This promo material compiles money-saving discounts and deals, so you can make the most out of your budget and save as much as you can. It also tells you until when these promos are good for, and how you can avail them. It is a valuable resource for any pro-shopper, so don't pass on it!
Curbside Pickup
Shopping can be challenging now with crowded Mariano's aisles and limited hours. Fortunately, Mariano's offers curbside pickup to help shoppers get what they need without risking their health. With just a few clicks on Mariano's ad, customers can select the items they want and choose a pickup time at checkout. From there, Mariano's will take care of the rest. Shoppers can drive up and have all their items brought out and dropped off at their car without requiring contact. This way, you can spend less time in the Mariano's, saving both time and money.
Delivery at Mariano's
Once you've tried delivery services from Mariano's, you'll be coming back for more. It's so convenient, easy, and time-saving, and although there is an extra cost, you can usually find deals or discounts on the Mariano's weekly ad this week to make it more affordable. However, not all local Mariano's branches have this perk, so before anything else, try checking online or calling the store to see if they offer delivery. If they do, let the fun begin!
Online Shopping
Shop your heart out without dropping because with online shopping, everything is effortless! You won't have to walk, talk, or carry bags. You just have to wait for delivery to bring your purchases to you! If you want that convenience, check if your local Mariano's has an online shop. If they do, start adding items to your virtual cart, but before you check out, make sure you apply the vouchers and promos you find in the Mariano's circular.
Mariano's App
Her are two shopping tips: check your fave app store and see if the Mariano's app is already availble AND subscribe to the Mariano's ad. The app allows you to buy things wherever and whenever, in the most effortless way possible. Meanwhile, an ad subscription makes sure you don't miss out on the biggest and most exclusive deals and promos.
How EveryPayJoy Help you Save?
Everypayjoy is a great platform for those who want to save money when they go shopping. The website has everything from coupons to Mariano's weekly ads, making it a one-stop shop for savings. You don't have to be a frequent shopper to see the value of using Everypayjoy, as it provides both immediate and long-term savings opportunities.
Everypayjoy helps you save money through its array of deals and coupon promotions. With access to the Mariano's sales flyer and Mariano's weekly ads, shoppers can easily find discounts on their favorite items. Plus, these savings are offered at all times, no matter what time of year or season it is. This makes Everypayjoy an excellent choice for anyone looking to save money on their shopping trips.
Another way that Everypayjoy helps you save is by providing access to exclusive offers that may not be available elsewhere. These special promotions can provide big savings on items like groceries and clothing and other items such as electronics and home goods.
In addition, subscribing to the Everypayjoy website provides shoppers regular notifications about upcoming store sales flyers and weekly ads. That's why subscribing to Everypayjoy is such a great idea if you're looking for ways to save money while shopping at your favorite stores.
Disclaimer: Mariano's is a registered trademark of Mariano's and is not affiliated with our company. We are not affiliated with, endorsed by, or connected to Mariano's. Our use of any trademark belonging to another company is not done with the intent to confuse consumers but is rather incidental in promoting these companies and their coupons.