Kroger Coupons, Deals & Promo Codes
Avoid putting back things on the shelf because you ran out of budget! The Kroger weekly ad for this week keeps you posted on the most recent deals and discounts, so it's easier to track prices and maximize your budget. This one, in particular, covers 35 promos from 06/07/2023 to 06/13/2023.
Once the week ends, the weekly ad gets updated so you get access to a fresh, complete set of jaw-dropping discounts. Of course, you can sneak a peek by using the Kroger ad previews, but the deals there are limited only. If you want to see the whole array, visit this site regularly so you'd have first access to offers you wouldn't want to miss.
To use these weekly ad specials, you can click on the arrows, plus, and minus buttons. The arrows get you from one collection to the other, so you can browse through all the deals in an organized manner. Meanwhile, the plus and minus buttons are for zooming in and out - if you want, you can use your scroller instead too.
Besides the Kroger weekly ad, you can also visit the Kroger coupon database. It has hundreds of vouchers from various brands and products. Click on the coupons to view details, see expiration dates, and then save them for near-future use!

Save $10 when you spend $75 or more


Healthy Choice Café Steamers
$2.49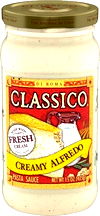 Ben's Original Ready Rice
$1.99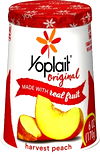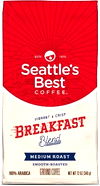 Seattle's Best Coffee
$5.99



Pillsbury Toaster Strudel
$2.49

Sara Lee Whole Wheat or Butter Bread
$2.49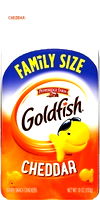 Nabisco Oreo Cookies or Cakesters
$2.99

Tide Liquid Laundry Detergent
$12.99


Skittles, Starburst or Life Savers Sharing Size Candy
$3.49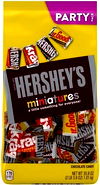 Kroger Sour Cream, Cottage Cheese or Dip
$1.49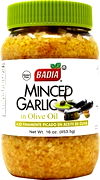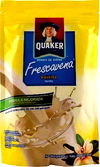 Incauca Turbinado Sugar
$2.99


Whole Seedless Watermelon
$4.99


Boneless New York Strip Steak
$9.99

Bud, Miller or Coors
$17.99
Kroger Deals by Brands
When finding top deals by the Perdue, Brawny, Handi-Foil, customers can easily find great discounts on their favorite products. With the help of the Kroger circular and Kroger sales flyer, customers can quickly identify which brands offer the most deals and discounts. Dynamic parameters such as searchable categories and sorting filters make it easy for customers to sort through all the different brands that Kroger offers.
Currently, there are 12 available in the store's catalog with a vast selection of products. Each brand offers unique deals and discounts; some may offer weekly or even monthly specials, while others have limited-time sales events.
Amongst this array of choices, customers can compare prices between different brands to get the prime value for their budget. This way, they can save even more money when purchasing items from their favorite brands!
Kroger Weekly Ad & Preview
Shopping smart and getting the most out of your budget is a goal many people strive for, so why not take advantage of the convenience and savings offered by the Kroger ad? With our Kroger ad page, you can keep up with all the latest deals and offers on products ranging from groceries to electronics - all at competitive prices. Start browsing today and enjoy the unbeatable value of shopping with Kroger weekly ad. With our ever-changing selection of great deals, there's something new every time, so don't miss out on your chance to save big!
How to save at Kroger?
Have you been spending more and saving less when shopping at Kroger? Well, that needs to be changed - you should spend more AND save more! You can do that using coupons, discounts, weekly ad specials, and many more deals. Keep updated with these promos and learn how to save at Kroger using our Kroger weekly circular!
Kroger Digital Coupons
Saving at Kroger with the help of digital coupons is an appreciable way to save money. You can find digital coupons on Kroger's website, and they are often easy to use. All you need to do is open up Kroger's page and search for Kroger coupon codes or discounts. Some Kroger coupons will automatically apply your discount when something is purchased from their website.
However, others require you to type in a code before completing your purchase. Other Kroger coupons may only be applied online or in-store, so read all the terms and conditions associated with the coupon before using it. No matter what kind of Kroger coupon you have, using it can result in some nice savings.
Kroger Weekly Specials
Shopping 'til you drop is true when you make use of the Kroger weekly ad. It showcases all of the most affordable items and amazing deals from Kroger, exclusive for this week only. Use the arrows and scroller to flip through and zoom in on every collection until you find all of your heart's desires.
If that isn't enough, do it again next week! The weekly ad is updated regularly, so nothing less than recent weekly specials are featured. Indeed, if you can't find anything good now, surely future sales have something better. Moreover, you can look further into the future with ad previews, which gives glimpses to deals beyond next week.
BOGOs
Shopping smart and taking advantage of BOGO offers a great way to save with the help of the Kroger ad. By understanding the terms of the BOGO, carefully calculating the cost of items, and staying flexible with what items they purchase, customers can make the most out of their money.
Firstly, when shopping at Kroger, read all terms and conditions associated with BOGO offers. This will ensure that customers take full advantage of the deals. Stores often require customers to buy one item and receive another free or at a reduced cost.
Secondly, always calculate the cost for each item you buy before diving into a BOGO deal. Don't forget to factor in taxes and other fees associated with the purchase to get an accurate estimate of how much money you'll be saving overall.
Thirdly, try to stay flexible while shopping with a BOGO offer in mind. If two different items qualify for a buy one, get one free deal, but they vary slightly in price, opt for whatever thing is cheapest for both purchases instead of just getting two identical items.
Lastly, look out for special promotions around holidays such as Black Friday or store-specific sales days where extra discounts may apply towards any BOGO deal. Combining your careful analysis and these bonus offers can help maximize your savings even more.
By following these tips on how to save at Kroger with the help of BOGOs, intelligent shoppers can enjoy additional savings while still getting access to quality merchandise. So don't miss out and start taking advantage of these deals today!
Reward Programs
Do you want to shop, earn, and save? While all those three don't seem to go along often, you can have them all if you're part of the Kroger reward program. That's because membership to the program gives you access to exclusive deals AND grants you points when you reach a certain amount everytime you shop. The points you earn can be used for future purchases, so you can save even more!
To learn more about the reward program, check out the Kroger sales ad. You'll also find there the instructions for membership application.
Online Exclusive Offers
Shopping online at Kroger with exclusive offers can be an excellent way to save money on purchases. One of the easiest ways to find these exclusive deals is by checking out the store's website. You can often find discounts on everything from clothing and furniture to electronics and appliances.
You may also want to check out Kroger weekly circular, which sometimes lists special deals available exclusively online. One of the best ways to keep track of Kroger's exclusive online offers is by following them on social media platforms such as Twitter and Facebook. These accounts often feature updates about new promotions, advertising upcoming sales events, and alerting followers about any current sales going on.
Leverage Free Shipping
Have you added to cart this amazing item but find the shipping fees to be unaffordable or exorbitant? Don't remove it from the cart yet!
What you can do instead is to check out the Kroger ad! It showcases items with recent and limited free shipping deals, and you might find your product there. If not, there are also free shipping vouchers, which you can find on the ad or coupon database.
Clearance
No other promo deal beats clearance sales - with prices are so down, you get better than best out of your money. However, they can be so elusive because stocks are so limited and there are few announcements.
But there's a way to get a headstart, which is by regularly check out the Kroger sales flyer to find the most recent clearance sales. This flyer is easy to use and frequently updated, so you're sure to ahead on each and every offer, including clearance sales.
Price Match at Kroger
With inflation and whatnot, prices are changing almost every week! But you can still be on top of them by using the Kroger weekly ad - all the indicated product prices are recent, making budget projections and price-matching more accurate. Moreover, it also features discounts, deals, vouchers, and other promos you can use to make extraordinary shopping savings.
Cashback Program
Many are familiar with Kroger discount and free shipping deals. But cashback promos? Not so much. But once you've tried availing them, you'll keep coming back for more. That's because these offers entitle you to get back a certain amount of what you've spent!
The money you got back can be used for future purchases at Kroger, or might even be returned to you as cash you can use for other purposes. If you want to try availing cashback deals, you can look for the corresponding vouchers on the Kroger coupon database.
Shop at Right Time
Shopping at the right time can save you a lot of money, and Kroger is no exception. Christmas sales present a great opportunity to get big discounts, with items often discounted by up to 50%. An even better chance for huge savings is Black Friday.
Every year, Kroger sales flyer offers thousands of products with special deals. Such times make it especially important to keep an eye on their offers and shop only when you find the best bargains. Shopping the discounts available during these special times can help ensure you make the most out of your budget and give yourself some extra cash to treat yourself to after a successful shopping spree.
Shopping at Kroger
In-store Shopping
Shopping in-store is a great way to save money and time, especially if you already know where the best deals are. By perusing the Kroger sales flyer, shoppers can benefit from finding what items are on sale and take advantage of them as soon as possible. Plus, shopping in-store also allows customers to see, touch, and test out items they may be interested in.
Thus, you will know exactly what you are getting for your price without surprises. Shopping in stores is convenient and flexible, and it is often the better choice when buying expensive items requiring careful decisions.
Curbside Picku at Kroger
Curbside pickup has revolutionized the way people shop. With curbside pickup, shoppers can quickly and conveniently pick up their purchases without leaving their cars. By utilizing this service, you can avoid the extra time and steps necessary for the store. You can avoid waiting in lines or fighting through crowds of people when you shop.
Curbside pickup also has other benefits, like fewer people around or items available that are in limited supply more quickly. By taking advantage of curbside pickup services, shoppers can get the things they need easily and conveniently for an enjoyable shopping experience.
Delivery
With the advent of delivery services, shopping has been reduced to three simple steps: order, pay, and wait. Yes, if your local Kroger offers a delivery service, you won't have to go through the hassle of dragging numerous packages or large items from the store to your home. You can call, ask in person, or search online to check if your local Kroger offers such a perk. It usually comes at an extra cost, but if you find vouchers through the Kroger weekly ad this week, you can make it much more affordable.
Online Shopping
You can choose fast shipping if you order groceries or other household items online. This means you will not have to wait in line at the store. Overall, online shopping provides an array of benefits for those looking for convenience and savings.
Not only can shoppers find items unavailable locally in the Kroger sales flyer, but they also get access to reviews from other customers. It gives them valuable insight into their buying decisions so they can make an informed decision before purchasing.
Mobile Digital App
Shopping at Kroger is now easier than ever before with the Kroger app. Kroger shoppers can save time and money while staying up to date with the Kroger circular. Customers can view Kroger's specials, browse products, make their shopping lists, and even order online. This is an incredibly handy tool that can be used in the comfort of one's own home.
How EveryPayJoy Help you Save?
Everypayjoy is a great resource for saving money on your shopping trips. Not only does it provide deals and coupons to save money, but it also provides access to the Kroger sales flyer and Kroger weekly ads. This means that you can keep up with the latest store deals and discounts without going out of your way to finding them.
One of the main reasons why Everypayjoy is so popular is because it makes it easy for shoppers to find the best prices available. By subscribing to their website, shoppers can stay updated on the current store sales flyers and weekly ads. This way, they never have to worry about missing a great deal or discount.
Another reason Everypayjoy is so useful is that it allows shoppers to compare prices between different stores easily. This helps them ensure they get the best deal possible every time they shop. In conclusion, Everypayjoy can assist you in finding the best deals when shopping online or in stores. You can compare prices and find new promotions and discounts from your favorite retailers.
Disclaimer: Kroger is a registered trademark of Kroger and is not affiliated with our company. We are not affiliated with, endorsed by, or connected to Kroger. Our use of any trademark belonging to another company is not done with the intent to confuse consumers but is rather incidental in promoting these companies and their coupons.