JoAnn Coupons, Deals & Promo Codes
Reading this weekly ad is incredibly easy and straightforward. All you have to do is scroll through the latest JoAnn ad preview and enjoy the privilege. In addition, you can easily find what you are looking for in terms of products on sale as the JoAnn sales are divided into categories, making it easy to determine if a product is currently on sale.
It is the best part that all categories, including pet, health care, baby items, dairy, beverages, and snacks, are on the list. With the help of JoAnn weekly ad this week, you can save big by picking up the splendid deals available.
The JoAnn ad starts from 05/26/2023, so make sure you take advantage of it before 06/29/2023. You will get 30 astonishing deals so make sure that you won't want to miss out on them. Nevertheless, it is worth looking at it and seeing what discounts and promotions they have going on.
The JoAnn ad also includes a JoAnn coupon that you can use to get an even better deal on your groceries or other items you may need from the store. Such coupons offer great savings and value to shoppers who use them. In addition, they allow customers to get great products at reduced prices, so make sure to check out their coupon section before shopping at the store. So make sure to take advantage of these deals when they appear!

CUSTOM FRAMING
60% off + AN EXTRA 20% off YOUR ENTIRE CUSTOM FRAMING ORDER

Bloom Room® Spring & Summer Wreaths and Garlands
60% OFF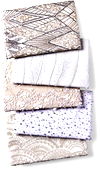 Special Occasion Fashion Collection, Embellished & Sew Sweet Fabrics
40% OFF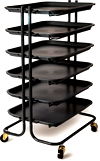 Storage Project Rolling Carts
$59.99



Cotton Canvas Fabrics
$5.0

Sewing & Quilting Cutting Tools
40% OFF

Thread Includes* multipacks. • Sewing Notions • Buttons & Zippers
B3 G2 FREE ENTIRE STOCK

Metal Cart Accessories
25% off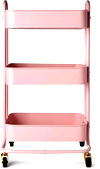 3-Tier Metal Rolling Carts
$34.99



Frozen Treat Tools & Supplies
40% OFF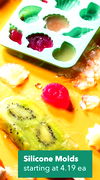 Silicone Molds
starting at $4.19


Happy Planner®
30% OFF ENTIRE STOCK


hildie & jo® Strung and Packaged Beads, Pendants, Charms, Finished Jewelry & Hair Accessories
$3.99
Next Level Apparel® Sueded Short Sleeve T-Shirts
$9.99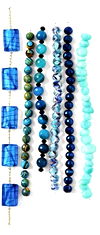 hildie & jo® Strung Beads
60% OFF


Buttons & Thread
B3 G2 FREE

Licensed Character Fabrics & No-Sew Throw Kits
30% OFF

JoAnn Deals by Brands
Is there a branded item you've been saving up for lately but still can quite get the amount? Well, all is not lost and you won't have to wait any longer. You can take advantage of this top JoAnn deals by brand from JoAnn circular.
All the biggest deals and amazing coupons found in one place, truly a great hack to save money and bring down prices. Everything is organized by brand to make browsing easier. There are 12 brands features in this JoAnn sales flyer, including . The list grows by the day, so make sure to stay updated.
JoAnn Weekly Ad & Preview
Save time and money as you flip through JoAnn weekly ad, where you can find all the most affordable deals, only for this week! So what are you waiting for? Click, scroll, and zoom in on each promo.
Also, you can get a headstart on next week's shopping with JoAnn ad previews! The earlier you sneak a peek, the more you can budget and save!
How to save at JoAnn?
Make the most out of your money when you shop at JoAnn! From buy one get one offers to price markdowns, there are many ways you can maximize your budget. Discover them all through our JoAnn weekly circular, a digital resource that compiles all the best deals in one place. It's easy to use and accessible anytime, anywhere.
JoAnn Digital Coupons
Saving at JoAnn with the help of digital coupons is an appreciable way to save money. You can find digital coupons on JoAnn's website, and they are often easy to use. All you need to do is open up JoAnn's page and search for JoAnn coupon codes or discounts. Some JoAnn coupons will automatically apply your discount when something is purchased from their website.
However, others require you to type in a code before completing your purchase. Other JoAnn coupons may only be applied online or in-store, so read all the terms and conditions associated with the coupon before using it. No matter what kind of JoAnn coupon you have, using it can result in some nice savings.
JoAnn Weekly Specials
Shopping 'til you drop is true when you make use of the JoAnn weekly ad. It showcases all of the most affordable items and amazing deals from JoAnn, exclusive for this week only. Use the arrows and scroller to flip through and zoom in on every collection until you find all of your heart's desires.
If that isn't enough, do it again next week! The weekly ad is updated regularly, so nothing less than recent weekly specials are featured. Indeed, if you can't find anything good now, surely future sales have something better. Moreover, you can look further into the future with ad previews, which gives glimpses to deals beyond next week.
BOGOs
Saving at JoAnn with the help of BOGO free can be a great way to stretch your budget! To ensure you get the most out of every BOGO promotion, start by understanding the terms and conditions. Many promotions may have limits on items eligible for the discount or restrictions on how many discounts can be used in one purchase. Read all details carefully and make sure you understand them before taking advantage of savings opportunities.
It is also important to compare prices between stores to determine who has the best deal on items that qualify for BOGO 50% off. Shopping around can save money and allow you to find items on which you can get extra savings with the JoAnn ad.
When a BOGO offer is available, it's smart to stock up on items that don't expire quickly or something you know you will use up for certain. This way, you won't need to worry about wasting any food or other item due to an expiration date before you have time to use it up.
The additional discounts are great ways of saving even more money with each purchase so combine them with BOGOs wherever possible for even more significant savings.
Membership Program
Although many find it frivolous and indulgent, being a part of store membership programs, like JoAnn reward program is so worth it. The key is in making the full use of the perks - from the exclusive discounts to the points you can earn.
Use the program to your advantage and you won't even feel the small membership fee you paid, just the big savings. Want to experience that? Learn how through our JoAnn sales ad.
Online Exclusive Offers
Online shopping is taking everyone by a storm, and for good reason! It's easy, accessible, and convenient - all good things for people living in a busy world. Besides all those, there are the amazing deals and discounts that gets everyone on a hook. These offers vary per product and brand, from great steals like buy one get one free to splendid markdowns, like 50% off on an item. You can find them all on the JoAnn weekly circular, so check it out!
Leverage Free Shipping
Shopping at JoAnn can be a gratifying experience, but shipping costs can often turn away potential customers. Luckily, JoAnn makes shopping with them even more irresistible by offering free shipping. By taking advantage of this great offer, you can save yourself a good amount of money while still getting exactly what you need.
Depending on the item(s) and their availability, your order could be on its way within 2-3 business days without any terrifying shipping fees attached. There are also other opportunities, including the JoAnn weekly ad that JoAnn occasionally offers. Thus, it would be wise to take advantage of these when they arise in order to get the most out of your purchase.
Clearance
Avid shoppers know clearance sales are practically treasure troves. So many great pieces at very low prices. But there's a trick to a successful treasure hunt - be there to find the amazing items first. If you're late to the party, chances are the good stuff are all taken already.
To help you be on time for clearance sales, maybe even early, watch out for announcements or teasers on the JoAnn sales flyer. Make sure to mark the first day and be there to open the doors and have your fill.
Price Matching
Price matching on the JoAnn weekly circular has become a great way to save money while still being able to shop where you want. Price matching is searching for the same product, or one similar to it, on another site at a lower price. Furthermore, you can ask the JoAnn to match that price. It is so simple, just shop online and keep your eye out for better deals elsewhere.
Once you have found the item elsewhere more cheaply, tell JoAnn, and they will match it. Of course, some restrictions do apply. However, with just a few minutes of research and looking around, shoppers can easily use this great tool and save a lot of money.
Cashback Program
Losing money after you spend is the norm, but why don't you turn the tables now and then by using JoAnn cashback coupons. When you use those vouchers, you get some money back after paying for your purchase, so while you gain and save some! You can then spend that little something more on something fun, necessary, or just keep it for future rainy days.
If you're interested in finding some cashback coupons, try digging into the JoAnn coupon database. It's the biggest collection of vouchers that allow cashbacks, discounts, and more!
Shop at Right Time
The best time to shop until you drop is when the most amazing deals are on! You get the most out of your money because prices are at their lowest, discounts are at their biggest, and coupons are plenty. Such days are limited per year, like Black Friday, back-to-school season, and more. So make sure to subscribe to the JoAnn ad previews to know when they are going to start!
Being the first to know when the biggest promos begin is crucial as you get access to the best items and won't be stuck with leftovers. So when the announcement is made through the preview, make sure to mark your calendars, save your coupons, and plan the best shopping spree!
Shopping at JoAnn
In-store Shopping
Have you been exceeding your shopping budget more and more often? Making a checklist and being firm on your budget are one of the few ways to avoid overspending, but here's another lesser-known hack: JoAnn sales flyer. This flyer has everything you need, from deals to discounts, so you can save money and stick to your budget. It's accessible anytime, anywhere, so make sure you got it ready even before you head out to your local JoAnn.
Curbside Pickup
Curbside pickup is an excellent option for avid shoppers who want to order things from afar but want to avoid shipping fees. You can just call your local JoAnn, see if they what you need, place an order, and then schedule the pickup on the time most convenient for you! Moreover, you can use it to place advance orders for items JoAnn doesn't have at the moment. Once the stock comes in, you get first dibs as you'll be called for pickup. Neat, right? To learn more about this, check out the JoAnn flyer!
Delivery
Shopping from the comfort of your own home has many benefits. With the help of JoAnn sales flyer, shoppers can find the best deals without ever leaving the house. This makes it easier and more convenient to compare prices across multiple stores and take advantage of great deals that wouldn't otherwise be available.
Home delivery also saves time and money. It allows you to purchase items without paying additional fees for gas or parking spots. Ultimately, home delivery shopping is a great way to save time and money while enjoying all of the perks associated with shopping at JoAnn.
Online Shopping at JoAnn
JoAnn flyer provides an easy and beneficial way to get your shopping done, with the added benefit of online shopping. Shopping from JoAnn is now easier than ever because you can browse items from the comfort of your living room. It gives you advantage of all the deals JoAnn offers.
When shopping online, you can compare JoAnn's prices to other stores and read user reviews on products. Furthermore, JoAnn customers can feel safe knowing that their transactions are secure and protected.
Mobile Digital App
Have you seen a JoAnn ad showcasing JoAnn online store or app? If you did, that's a sign to visit your fave app store, see if the app's up for download, and install it right away! With the app on your phone, everything you need is one tap away, which will save you a lot of time, effort, and stress.
How EveryPayJoy Help you Save?
Do you shop every week? If you're spending money so often, you'd want to save as much as you can too. Lucky for you, there's EveryPayJoy! It's a website that compiles weekly ads, coupons, sales flyers, and shopping advice articles to help you maximize your budget and savings. You can access it anytime, anywhere.
Moreover, you can also subscribe to JoAnn weekly ads or JoAnn sales flyer through EveryPayJoy. You only need an email to do so, and after you've provided that, you'll regularly receive updates on the latest promos, deals, and discounts. This is a big help for a weekly shopper like you as you know what's cheap and what discounts you can get.
Aside from the weekly ads, you can also browse EveryPayJoy's comprehensive coupon database. Hundreds of ready-to-use, updated vouchers all in one place, organized by brand. With just a click on your screen, you can avail them and enjoy the savings immediately!
Disclaimer: JoAnn is a registered trademark of JoAnn and is not affiliated with our company. We are not affiliated with, endorsed by, or connected to JoAnn. Our use of any trademark belonging to another company is not done with the intent to confuse consumers but is rather incidental in promoting these companies and their coupons.