Budget Saver Coupons, Deals & Promo Codes
Reading the Budget Saver ad is straightforward. All you have to do is scroll through the Ad Preview above or click on the other store links to see their weekly ads. With the help of the Budget Saver weekly ad this week, it is easy to tell whether a product is on sale. You can easily search through multiple categories to find the items of your need.
Additionally, you must know that the ad will start from 05/31/2023 and last till 06/06/2023. This gives you plenty of time to enjoy 36 and keep shopping wisely. Looking through the Budget Saver ad for next week is prime because plenty of great deals will save you money each week.
You should also keep an eye out for special promotions such as discounts or buy-one-get-one-free offers that will help you stretch your budget even further. Plus, some products may only be available at discounted prices during certain times of the year, which can be found by reading the Budget Saver ad regularly.
When looking at the Budget Saver weekly ad this week, read up on any exclusive offers listed at the top of the page. The coupon database can also help you find additional savings, so check out the Budget Saver coupon section as well.
Finally, keep an eye out for any new products that have been released recently, and take advantage of those deals!

Save & CHEESE Always Save Mac & Cheese Dinners 5/53

- - Bryam $ 99 Cocktail Smokies

Save Save Always Save GREE Basic Vegetables BEANS 3/$2

Always Save Cooking Oil $999

Always Saw Save Mayonnaise

WHEN Coca-Cola YOU 12 Diet Coke BUY Coke Products 12 Pk. 12 $475 OI.

Save Always Save Peanut Butter

Save TISSUE Always Sar Bath Tissu $699

1900 Lafayette a Gretna 504-366-3557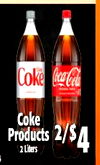 Coke Coca-Cola - - 1 of ! Coke Products 2 2/$4 Liters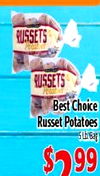 RUSSETS RUSSETS Best Choice Russet Potatoes 99

- CRACKER Lunchables 3/$5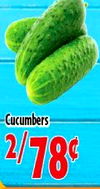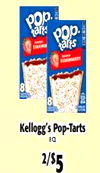 pop. tarts pop. 8 8 Kellogg's Pop-Tarts 2/$5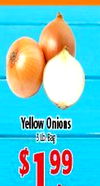 Yellow Onions 3 lb. Bag $ 1 99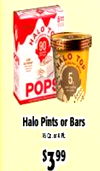 90 - - - - POP 5 Halo Pints or Bars $399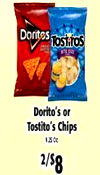 Doritos Tostiros Dorito's or Tostito's Chips 2/$8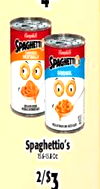 SPAGHETTI SPAGHETTI Spaghettio's 2/$3
TREATS - TREATS : 8 Kellogg's Rice Krispies Treats 2/$5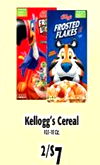 FR FROSTED FLAKES Kellogg's Cereal 2/$7

PREM Roast PREMIUM Premium Deli Meats $597

BAR S BAR BOLOGNA S BOLOGKA Bar-5 Bologna 120z $ 1 49

- - 8 BEER FRANKS Mathan's Franks

- Edirich Smoked Sausage $2.97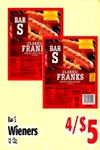 BAR S - FRANI BAR - S CLASSIC FRANKS Bar-5 Wieners 4/$5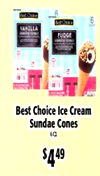 - 6 VANILLA FUDGE Best Choice Ice Cream Sundae Cones 60

Extra Mangos Fresh Produce Strawberries 2/$4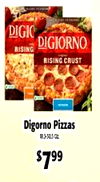 DIGIO DIGIORNO RISING RISING CRUST Digorno Pizzas $799

Medium $2 19 Pork Spare Ribs Lb.

SALUTE Blue Plate Kraft 4/$5 $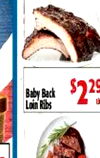 SAVINGS BUSHS BEAN BLU BEANS ICE ( Bush's Blue Bell Babed Beans 2/$4 Ice Cream

PRAIRIE FRESH Country Style Pork Ribs
Related Brands to Budget Saver
Is there a branded item you've been saving up for lately but still can quite get the amount? Well, all is not lost and you won't have to wait any longer. You can take advantage of this top Budget Saver deals by brand from Budget Saver circular.
All the biggest deals and amazing coupons found in one place, truly a great hack to save money and bring down prices. Everything is organized by brand to make browsing easier. There are 6 brands features in this Budget Saver sales flyer, including Clorox, Kodiak, Klondike, Crofton, Fresh Express, Skippy. The list grows by the day, so make sure to stay updated.
Here are the popular brands we found in our database:
Budget Saver Weekly Ad & Preview
Are you wondering what is in store for you at your local Budget Saver this week? Look no further than the Budget Saver Weekly Ad! With the sneak peek of next week's savings, you can plan and prepare to save big on your best-loved products. Shop smarter with Budget Saver ad and take advantage of their low prices that won't break the bank. You will find all kinds of savings on food items, home goods, health and beauty necessities, pet supplies, apparel, electronics, toys, and games.
How to save at Budget Saver?
There are many ways to save at Budget Saver that will give you a massive discount on your final bill. With a little effort, you can easily make the most of your shopping trips and cut down on your grocery bill.
Knowing the tips and tricks for saving money through Budget Saver sales flyers will enable you to make intelligent decisions when shopping for groceries. By following these simple tips, you will be able to maximize your savings (and minimize stress!) the next time you shop at Budget Saver.
Coupons at Budget Saver
Saving money at Budget Saver with the help of digital coupons is easy and rewarding. To get started, customers need to search for applicable coupons from various sources, such as websites, apps, or emails. Once you find them, you can clip Budget Saver coupons to the store loyalty card or enter the corresponding code when checking out.
By using these digital coupons, customers can save big on a wide variety of items, such as groceries, beauty products, and home items. In some cases, even higher discounts may be available than what would be available if the customer simply used their store loyalty card alone.
In order to make sure customers don't miss out on any savings opportunities, they should always check online or clip from newspapers before shopping to look for a valid Budget Saver coupon. Furthermore, it is important to remember to use the coupon when purchasing to take advantage of its discounts.
Overall, digital coupons are an excellent way for customers to save money when shopping at Budget Saver. With a little bit of research and effort into finding applicable codes, customers can enjoy great deals on items purchased from this renowned store.
Deals of the Week
Saving with the help of weekly specials at Budget Saver is a great way to stretch your budget and save money. Here are some tips on how to get the most out of their weekly specials:
1. Review the Budget Saver weekly circular each week. This way, you will be aware of any sales or discounts that may not have been advertised elsewhere. Another advantage to this is that you can compare prices over different stores to find the best deal.
2. Take advantage of online coupons and promo codes every week. Many stores offer online coupons that you can apply for additional savings on items you purchase through their website or app.
3. Look for weekly "buy one, get one" deals where you can purchase two items for a lower price than buying them separately. This is a great way to stock up on products while saving money.
4. Check expiration dates carefully when shopping with weekly ads, as some promotions might expire before the sale ends. Moreover, it is vital to take note of end dates to maximize savings on items you are planning to buy anyway.
5. Combine weekly deals with other promotions like rewards programs or discounts from loyalty cards so that you can maximize your savings potential even more.
By following these tips, you can maximize your utility or grocery bill savings.
BOGOs
Shopping at Budget Saver with the help of BOGOs is a great way to save money. BOGOs, which stands for "Buy One Get One" offers, allow customers to purchase two items at a discounted price. For example, if you buy one item at full price, you may be eligible to get a second item for 50% off or even free! This type of offer is usually available on select items, and you can find it in the Budget Saver sales flyer.
When shopping online, look for the "BOGO" icon next to the product description to see if it is eligible for a special offer. If shopping in-store, ask an associate about current BOGO 50% off specials. Additionally, keep an eye out for store coupons that you can use alongside the BOGO deal.
It's important to remember that not all stores will offer BOGOs, and certain restrictions come with these types of offers. Pay attention to expiration dates, quantity limits, and other details. Also note that some stores may limit their BOGOs by brands, so make sure you read up on all of their terms before shopping.
Reward Programs
Are you ready to change the way you shop? Because you're about to hear something mindblowing - the Budget Saver reward program!
Members of the program have exclusive access to big discounts, limited deals, and high-class amenities. They also earn as they shop because every certain amount of purchase at selected outlets and brands entitles them to a point!
While all these sound posh and expensive, it really isn't - membership comes at an affordable fee, especially considering all the benefits you can get! Plus, registration is very easy - just follow the directions on the Budget Saver sales ad, and within the day, you're a member already!
Exclusive Online
What is there not to like about online shopping? It's convenient - no need to get out of your bed, much less take out your car. You're also likely to find items physical or onsite stores don't have. Lastly, the deals and discounts are unbelievable! These promos make lowered prices even lower, truly massive savings especially for those on a budget.
Find and take advantage of these offers, all showcased on the regularly-updated Budget Saver weekly circular. Enjoy!
Leverage Free Shipping
Here's a sound online shopping advice you can follow - don't check out anything without making sure you aren't missing any discounts or free shipping deals! After all, you wouldn't want to pass on the chance to save money, right?
To find those free shipping offers, use the Budget Saver ad. You can flip through it anytime, anywhere to find fantastic promos you can use to waive online shipping charges or slash down prices.
Find Clearance Items
No other promo deal beats clearance sales - with prices are so down, you get better than best out of your money. However, they can be so elusive because stocks are so limited and there are few announcements.
But there's a way to get a headstart, which is by regularly check out the Budget Saver sales flyer to find the most recent clearance sales. This flyer is easy to use and frequently updated, so you're sure to ahead on each and every offer, including clearance sales.
Price Matching
Taking advantage of price matching at Budget Saver is a great way to save money when you shop there. Price matching involves looking at competitors' prices and adjusting the cost of your item so that it is equal to or lower than the competitor's price.
To do this, all you have to do is bring proof of competitive pricing, such as Budget Saver ad, sell sheet, or even a screenshot from a website before checking out. With price matching at Budget Saver, saving money on your purchases can be quick and easy.
Cashback Program
Losing money after you spend is the norm, but why don't you turn the tables now and then by using Budget Saver cashback coupons. When you use those vouchers, you get some money back after paying for your purchase, so while you gain and save some! You can then spend that little something more on something fun, necessary, or just keep it for future rainy days.
If you're interested in finding some cashback coupons, try digging into the Budget Saver coupon database. It's the biggest collection of vouchers that allow cashbacks, discounts, and more!
Shop at Right Time
Do you want to make a lot of savings this year or are you planning a certain big purchase? Whichever you're doing, it's important you know when the right time to shop is. The right time is when the offers are best because the discounts are huge and the prices are dropped. But when exactly is that?
Some of the best days to make purchases is during Black Friday, back to school, Christmas, and more. Stores and brands launch the biggest promos during those seasons, so be sure to buy what you need during such times. To know exactly when these sales seasons begin, you can check the Budget Saver ad previews. It's a digital resource Budget Saver uses to announce exclusive and limited deals, discounts, and offers. For sure, it would give you a sneak peek into what the shopping seasons have to offer.
Shopping at Budget Saver
In-store Shopping
Shopping in-store has its advantages, especially with the Budget Saver weekly ad this week. Whether it is groceries or self-care products, Budget Saver is sure to have what you need at low prices. It is ideal for grabbing items off the shelf and taking them home without waiting for delivery when you buy things that will go bad or need them immediately. Not to mention the shopping atmosphere allows patrons to discover unexpected items they may not find online browsing retailers. With Budget Saver, you can rest assured that you will accomplish your shopping goals in one place.
Curbside Picku at Budget Saver
Are you having an item from Budget Saver delivered to your place? Why don't you try setting it for curbside pickup instead? Like delivery, the item is ordered online, but isn't delivered right at your door. Instead, it is sent to your local Budget Saver or another nearby location, then you can pick it up once it arrives. It's cheaper that way, and you can get the package when you're doing another errand at Budget Saver; thus, two birds with one stone! To avail of such a service, check out the Budget Saver sales flyer (it also features related promo deals)!
Delivery at Budget Saver
Why go to the local Budget Saver, when the local Budget Saver can come to you? More stores are offering delivery services, and of course, Budget Saver isn't late to the trend. A delivery option is convenient for many who can't leave their home, or purchased items that are too difficult to transport. If you're interested, check out if you're local Budget Saver is offering delivery through the Budget Saver weekly ad this week. You'll also find there instructions and it may also direct you to credible delivery apps, like instacart. It's regularly updated, so you're sure that the info provided is accurate.
Online Shopping at Budget Saver
When you shop online and take advantage of the Budget Saver weekly ad this week, you take the extra step towards mega saving. In addition, online shopping can help shoppers stay within their budget by providing easy-to-compare prices, which you can do with just a few clicks.
Furthermore, shoppers may have access to exclusive deals and discounts that are only available when they shop online. Websites often run promotional codes or other discounts that allow customers to save even more money while they shop.
Budget Saver App
Have the whole Budget Saver within your reach when you install the Budget Saver app! Visit your app store to see if it's up for download, and if it is, have it installed immediately! If it's not yet ready, you can also subscribe to the Budget Saver ad so you're easily updated of the app's release in your area.
How EveryPayJoy Help you Save?
Everypayjoy helps you save money in many different ways. It offers users access to Budget Saver sales flyers and weekly ads, as well as exclusive deals and coupons. This allows shoppers to find the best deals and save money on everyday purchases. In addition, users can easily search through the extensive range of products available in-store sales flyers and Budget Saver weekly ads, ensuring they get all the fantastic discounts and special offers.
The platform also offers several advantages over other online discount websites. Firstly, the simple design makes it easy for customers to quickly find what they need without wasting time. Secondly, Everypayjoy ensures that shoppers always get access to the most up-to-date deals and offers from retailers. It gives them an edge when it comes to maximizing their savings. Finally, Everypayjoy is free to use, so customers can start saving money immediately with no upfront costs or commitments.
Overall, Everypayjoy is a stunning way for shoppers to save money on everyday purchases while still getting quality products at an affordable price. Its user-friendly interface and wide range of discounts and coupons make it perfect for anyone looking to make their budget stretch further without sacrificing quality or convenience.
Disclaimer: Budget Saver is a registered trademark of Budget Saver and is not affiliated with our company. We are not affiliated with, endorsed by, or connected to Budget Saver. Our use of any trademark belonging to another company is not done with the intent to confuse consumers but is rather incidental in promoting these companies and their coupons.