King Soopers Weekly Ad (05/31/2023 - 06/06/2023)
Everyday is shopping day with these incredible promos from King Soopers weekly ad! All the cheapest bargains in the palm of your hand. Click and scroll to check out each offer.
This isn't just for this week, too! Find future deals through King Soopers ad previews, showcasing the most exciting markdowns!
King Soopers Ad & Preview
King Soopers Ad 05/31/2023 - 06/06/2023

King Soopers Ad 05/31/2023 - 06/13/2023

King Soopers Ad 05/31/2023 - 06/06/2023
Now viewing: King Soopers Weekly Ad Preview 05/31/2023 - 06/06/2023
Scroll mouse wheel to zoom
Page 1 of 14
Click the images below to view other King Soopers Weekly Ads
King Soopers Ad
05/31 - 06/06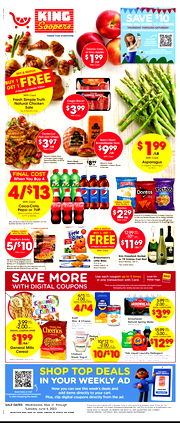 King Soopers Ad
05/31 - 06/13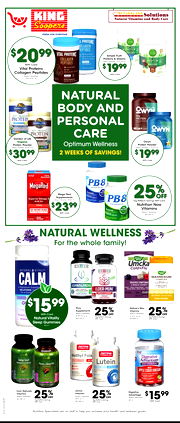 King Soopers Ad
05/31 - 06/06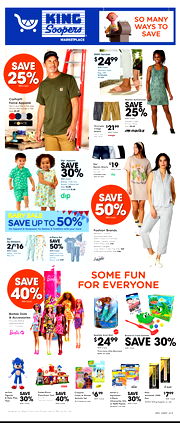 Browse Deals & Coupons in this King Soopers Ad
Reading the King Soopers weekly ad this week is a great way to save time and money. If you are looking for great deals that are easy to access, with the King Soopers ad, you can quickly and easily browse through all the in-store sales and specials. From discounts on groceries to savings on household items and personal care, there's something for everyone.
Reading through the King Soopers ad can also help you find other offers such as coupons, special contests, bonus points, or rewards programs. You can even use a King Soopers coupon to plan your weekly meal plan to get the most bang for your buck.
Right now, there are over 28 different deals running in the current King Soopers weekly ad this week! The weekly ad starts on 05/31/2023 and ends on 06/06/2023. Before making any purchases, make sure to check out any available coupons for extra savings.
Overall, reading through the King Soopers ads each week is a great way to stay informed about what's going on within their stores and find out about amazing deals before anyone else does! It is also important to note that some deals are only available for a limited time, so if you see something you like, take advantage of it sooner than later.
Thus, if you are looking to stretch your budget further while still enjoying a variety of products or services offered by King Soopers, then taking a quick peek at their latest weekly ad could be beneficial for achieving that goal!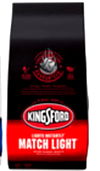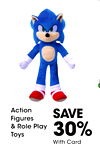 Action Figures & Role Play Toys
SAVE 30% With Card

Board & Card Games
SAVE 30% With Card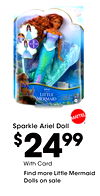 4-Piece Set
SAVE 50% With Card


Carhartt
SAVE 25% With Card
Popular King Soopers Brands
Shopping at King Soopers with their sales flyer and circular is a great way to find unlimited deals on top brands. With over 12 different brands, shoppers can be sure they are getting a fantastic selection of products. You will find 12 reputable brands in Simple Truth, Calidad, Gamesa that will make sure that you get what you need at excellent prices.
Shopping with the King Soopers sales flyer is different. When looking for top deals, you must check out all the brands available to find the best value for your budget. No matter what type of product you are looking for, there's something for everyone at King Soopers circular.
With dynamic parameters and regular updates on the latest discounts and deals, customers can take advantage of unbeatable prices on quality items from top brands. Additionally, shoppers have access to detailed product features, so they know what they're buying before making their purchase.
Expired Flyers
King Soopers Ad 05/24/2023 - 05/30/2023

King Soopers Ad 05/24/2023 - 05/30/2023

King Soopers Ad 05/17/2023 - 05/23/2023

King Soopers Ad 05/17/2023 - 05/23/2023
How to save at King Soopers?
Heading out to the mall again? Before doing so, establish a pre-shopping ritual of checking out this King Soopers weekly circular. Use it to find better deals or discounts you can use so you won't have to spend so much outside. You can also save and redeem applicable coupons. Just five to ten minutes of browsing the ads and collections would save you much money - wouldn't that be great?
King Soopers Digital Coupons
Coupons are an underrated shopping hack. When used correctly, they can save you a lot of money, especially over the long term. But many find them frivolous, elusive, and a hassle to carry around and use. But this King Soopers coupon database is here to change the game.
This database gathers the most recent and exclusive vouchers in one digital resource so you won't have the hassle of carrying or losing them. To avail the coupons, open the database, scroll through, and find the ones you need. Click on them individually to find terms and conditions, expiration dates, and instructions on how to save or redeem them.
Deals of the Week
Saving money at King Soopers is easy with the help of its weekly specials and deals. Every week, there are many different opportunities to save money on everything from frozen goods to electronics. These weekly deals give customers discounts on select items, free shipping options, bonus points, or rewards. Thus, make sure to take advantage of these fantastic offers. To ensure you get all of these great savings opportunities, it's essential to check in with King Soopers now and then.
You can also sign up for email alerts from King Soopers weekly ad, so you'll always be one step ahead when finding the best new savings opportunities. Additionally, if you follow King Soopers on social media such as Facebook and Twitter, you can often find additional monthly promotions and savings. That said, it is wise to remember that many of these discounts are only available for limited periods. Thus, acting fast is essential if you want to take advantage of a particularly enticing deal.
Finally, if you are a loyal customer who shops regularly at King Soopers, check out their loyalty program. Members receive exclusive offers and discounts throughout the year. So when it comes time for your next shopping spree, take advantage of all that King Soopers has to offer by checking out its weekly specials and deals of the week.
King Soopers BOGO
"Spend more, save more" becomes true with the biggest and most exclusive BOGO or buy one get one deals! Find these BOGO offers on the King Soopers sales flyer, and you'll be entitled to a free or discounted second item. It's an opportunity to bulk buy for the future without ripping your wallet. Don't pass it up - future you will thank you!
Reward Programs
Are you curious about the King Soopers reward program? It's easy to join and offers many perks and benefits. To give you a glimpse, here are some things you can get as a member of this program: earn points as you shop, exclusive discount offers, and seasonal deals and amenities. All these come at an affordable price, which is easily covered by all that you can enjoy.
If all those sound exciting, well you wouldn't want to delay being a member right? Find out how to be one through our King Soopers sales ad. Registration takes only a few minutes.
Online Exclusive Offers
Shopping at King Soopers can be a great way to get the things you need while saving money. With the help of Online Exclusive Offers, you can save even more, no matter your budget. With the range of offers available, there is something for everyone. You can get astonishing discounts on clothes, housewares, and home appliance deals. You must visit King Soopers weekly circular or the website and start shopping for great discounts. So what are you waiting for? Visit King Soopers today and take advantage of all these incredible online offers!
Free Shipping
Who doesn't love online shopping? You get a lot of variety, as you can access nearly every brand possible and find items physical stores don't even have. They're also convenient - just click, tap, and scroll and you can find everything you need. Moreover, there are a ton of cheap options, especially when you know how to look.
But while all that sounds good, you can make it better with free shipping! Free shipping promos allow you to have your purchases delivered for free, so long as you meet the deal's or voucher's terms and conditions. Find such limited deals on the regularly-updated King Soopers ad.
Find Clearance Items
Clearance sales and racks aren't as dismal as they seem to be. There are treasures hidden in these places, and you just have to find them! Make the discovery easier and quicker by using the King Soopers sales flyer. It features the most recent clearance sales, so you're updated on the what, when, where, and how of these amazing opportunities.
Price Match at King Soopers
If you love keeping track of product prices at King Soopers, then the King Soopers weekly ad will be your best friend. It's frequently updated, so you're sure that the featured prices, deals, and discounts are accurate and the most recent. These make your price matching efforts more reliable, which is crucial for maximizing budgets and making the most savings. Also, it's effortless and quick to use, so you can easily find all the info you need.
Cashback Program
Shopping at King Soopers just got even more rewarding. With the help of cashback, customers can now earn money while they shop! To get started, the customer must simply link their store account with a cashback website and shop. It is that easy.
This will add up to savings or loyalty points you can use to access exclusive King Soopers deals. As an additional benefit, cashback offers assure shoppers of additional value for every purchase made. With just a few clicks, customers can enjoy substantial savings on all their purchases with the King Soopers ad. A win-win for everyone!
Shop at Right Time
Is your kid going back to school? You'll have a lot of stuff to buy - clothes, bags, school supplies, shoes, and more. All these expenses could leave your bank empty, but not if you're shopping smart.
Shop at the right time with the King Soopers ad previews. These ads showcase back-to-school deals and promos way ahead of time, so you know when, where, how, and how much you can get them. It will surely help you stretch your budget, so make sure to subscribe!
Shopping at King Soopers
In-store Shopping
In-store shopping has advantages that online shoppers can't enjoy. For example, you can get the privilege of the King Soopers circular with all of the upcoming sales and discounts. Thus, you will have time to prepare for bargains ahead of time. With in-store shopping, customers have access to more thorough product details, as well as personal assistance from store representatives.
Additionally, shoppers can see and feel the products for quality assurance, touch and look at various features, and compare items for sale side-by-side. By comparing prices and features side-by-side in one place, customers can make wiser purchasing decisions.
Curbside Pickup
What if you can buy all your groceries just sitting down then get up once it's packed and ready? That doesn't just sound like a dream - it can actually happen when you avail of the curbside pickup order service at your local King Soopers! Through this service, you can choose everything you need online, place an order, and schedule the pickup at a time and location nearest to you. It's extra convenient, plus much more affordable than delivery, especially if you took advantage of applicable deals and promos featured in the King Soopers flyer!
Delivery
The Internet has revolutionized the way we do our groceries and shopping. Indeed, you don't even have to step out of your home to do those things anymore. You can place an order online and then wait for it to be delivered right at your door. It's amazingly convenient! Your local King Soopers is likely to offer such wonderful services, so make sure to check if they do have! Delivery often comes with extra costs, but you can find vouchers and promos through the King Soopers weekly ad this week.
Online Shopping at King Soopers
Change the way you shop by letting the store come to you, which is possible if your local King Soopers has an online shop! All products you would see in the physical branch (and more) are available on the online shop. You can flip and browse web pages like you're walking down aisles of goods. To check if your local King Soopers has an online shop, view the King Soopers circular, which is regularly updated with latest news, services, and promos.
Mobile Digital App
Shopping with store circulars is a great way to benefit from the latest apps. With smartphone capabilities, King Soopers circular is accessible. It gives shoppers up-to-date information on product availability, prices, and discounts. It is also quick and easy as there is no more flipping through pages of newspaper sections. Just open the King Soopers app and compare different deals instantly. Whether hunting for specific items or browsing for potential buys, the King Soopers app makes it easier to get the bang for your buck.
About King Soopers
King Soopers is a supermarket brand of Kroger in the Rocky Mountains of the United States; it has its headquarters in Denver, Colorado. King Soopers is a Kroger-owned supermarket brand that operates in the Rocky Mountains. It is the biggest full-service grocery store in Colorado and Wyoming. King Soopers stores are well-loved in communities where they are placed. More than just another grocery store, King Soopers is known to Colorado locals as their home away from home.
Source
How to find King Soopers sales flyer?
King Soopers FAQs

How to get King Soopers Ads Emailed to You?

To get notified about newly published King Soopers weekly ads, you will need a King Soopers online account. Once you have an account, you'll be able to receive an email for the weekly ads along with other promotional emails from King Soopers.

How long does the King Soopers Ad last?

King Soopers ads last for seven days. For a better shopping experience, we recommend checking out the weekly ads to see if what you need is on sale.

When Does King Soopers release the new ad?

King Soopers releases a new weekly ad every Wednesday at midnight (Eastern Time). Need to plan your grocery shopping run earlier? Check out third-party websites to see what deals are going to be in the weekly specials next week. A lot of third-party websites publish a King Soopers weekly ad preview a day or two ahead of time.

How to have King Soopers weekly ad shipped to me

King Soopers does not send weekly ads in the mail. However, if you have a King Soopers card or a Kroger card, you may be eligible to receive paper coupons in the mail.

What day does the King Soopers Ad start and end?

The King Soopers weekly ad starts every Wednesday at midnight ET and ends every Tuesday of the next week. All deals and special offers are valid for the duration of the ad they're in.
What are King Soopers Hours?

Store hours for King Soopers stores vary per location. To see what time your local King Soopers opens and closes, go to the website's Store Finder page. Enter your zip code, choose from the list of stores that will appear, and click on View Store Details.
King Soopers Locations

There are 116 King Soopers locations in the United States. Most of these are located in Colorado and one location is in Cheyenne, WY. Find a King Soopers near you in Fort Collins, Denver, Aurora, Colorado Springs, and more cities in CO. See the nearest store near you here.
King Soopers coupons

One of the many reasons why people love to shop at King Soopers is because they offer top-quality brands at affordable prices. If you're on a budget, King Soopers is the place to be. Get even lower prices and even bigger savings by using the digital coupons available on the King Soopers website. These coupons can be used in-store, as well as for online purchases.
King Soopers online

See new deals and offers and check out what's on sale without going to the store by visiting the King Soopers website. You can also shop online at the King Soopers website and use digital coupons to stretch your budget further and save more.
King Soopers pharmacy

Need help with your beauty, health, and wellness needs? Drop by the King Soopers pharmacy and get your OTC drugs and prescription refill. They also do immunization and vaccination shots and boosters, so it's easier for you to stay healthy despite your busy schedule.
How EveryPayJoy Help you Save?
If you're a shopaholic, there are two things you must do: bookmark the EveryPayJoy website and subscribe to its King Soopers weekly ads. They are the easiest ways to get and prolong that euphoric shopping high, as they allow you access to the best deals, discounts, coupons, and other promos at King Soopers. The weekly ads are easy to flip through and item prices are highly accurate and recent. The ads also specify the days they are good for and are automatically updated right after the end of the week.
Besides the weekly ads, the website also has a coupon database! All the biggest vouchers, sorted by brand for your easy perusal. Like the weekly ads, expiration dates are also indicated, so you know when you can spend them. Great way to save money, right?
EveryPayJoy also posts articles that provide great shopping tips! These writeups provide valuable and exclusive information you can use to go under or maximize your budget. All these, and the ones above, come for free so don't waste the opportunity!
Disclaimer: King Soopers is a registered trademark of King Soopers and is not affiliated with our company. We are not affiliated with, endorsed by, or connected to King Soopers. Our use of any trademark belonging to another company is not done with the intent to confuse consumers but is rather incidental in promoting these companies and their coupons.