Winn Dixie Coupons, Deals & Promo Codes
Are you in the mood for some window shopping but don't want to go to the mall? Here's what you can do instead - stay in your bed, take out your phone, then flip through 30 amazing promo deals.
Yes, you can effortlessly access so many fantastic offers if you use the Winn Dixie weekly ad this week. It showcases the best discounts exclusive for 06/07/2023 to 06/13/2023. Product deals are organized by collection, so it's easier to find necessities and earmark favorites.
To course through the Winn Dixie ad, you can use the arrows or "next" button to move across collections. It's like flipping through a voucher book, and you can even save a Winn Dixie coupon you can use to save on near-future purchases.
As you click on or save the coupon, you'll get access to coupon details, like instructions on how to redeem or the period when the voucher is applicable. Make sure to read them carefully and take note of the expiration date - you wouldn't want to waste it, don't you?
Also, you can take your window shopping to the next level by getting a glimpse of next week and maybe even next, next week's deals! You can do so through the Winn Dixie ad previews, which is as easy to use as the Winn Dixie weekly ad.





Mayfield
Save up to $5.99 on 2

SE Grocers
Save up to $2.50

Pepperidge Farm
Save up to 80¢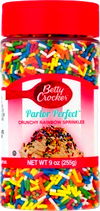 Betty Crocker
Save up to $2.20

General Mills
Save up to $5.69 on 2

Godiva
Save up to $4.98 on 2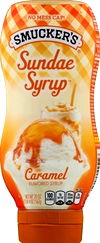 Turkey Hill
Save up to $3.98 on 2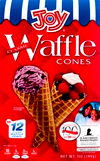 SE Grocers Whipped Topping
Save up to $1.50



Whole Fruit
Save up to $3, New


SE Grocers Bagged Candy
Save up to 98¢ on 2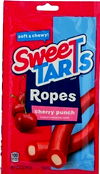 Sweet Tarts
Save up to 1.58$ on 2 Mix & match

Butterfinger, baby Ruth or Crunch 6ct
Save up to $0.58 on 2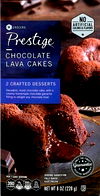 10 Inch Cream Pies
Save up to 50¢

2 Ct Cheesecake Slices
$5.49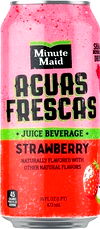 Minute Maid
Save up to 29¢

Coca-Cola
Save up to $2.29 on 3

Smartwater or Sport Cap or Flavors
Save up to $1.97 on 3

smartwater®
Save up to $8.49 on 2
Suckerpunch
Save up to $6.99 on 2
Winn Dixie Deals by Brands
When finding top deals by the Pepperidge Farm, Febreze, customers can easily find great discounts on their favorite products. With the help of the Winn Dixie circular and Winn Dixie sales flyer, customers can quickly identify which brands offer the most deals and discounts. Dynamic parameters such as searchable categories and sorting filters make it easy for customers to sort through all the different brands that Winn Dixie offers.
Currently, there are 12 available in the store's catalog with a vast selection of products. Each brand offers unique deals and discounts; some may offer weekly or even monthly specials, while others have limited-time sales events.
Amongst this array of choices, customers can compare prices between different brands to get the prime value for their budget. This way, they can save even more money when purchasing items from their favorite brands!
Winn Dixie Weekly Ad & Preview
Shopping on a budget with us just got easier! With weekly ads delivered weekly, you can now keep up with all the latest deals and find out when new products arrive. Just glance at our Winn Dixie weekly ad page to get the best value. Whether it is a weekly special Winn Dixie ad or competitive discounts, you will find the goods that fit your budget. Don't delay - visit the next page now to enjoy the convenience of great savings!
How to save at Winn Dixie?
Heading out to the mall again? Before doing so, establish a pre-shopping ritual of checking out this Winn Dixie weekly circular. Use it to find better deals or discounts you can use so you won't have to spend so much outside. You can also save and redeem applicable coupons. Just five to ten minutes of browsing the ads and collections would save you much money - wouldn't that be great?
Winn Dixie Digital Coupons
Did you go a little over your online shopping budget today? Or is there a shipping fee you don't want to pay? Find the answers to your shopping troubles in this treasure trove of vouchers: the Winn Dixie coupon database. It is a compilation of hundreds of big-value coupons that entitle you to product deals, store discounts, free shipping, and other money-saving promos.
Browsing the coupons is really easy as they are sorted into organized collections for your convenience. Once you find ones you like, click on them individually to find more details, such as expiration date, and instructions for redeeming. If you don't plan on using them soon, you can also save them instead, but make sure to redeem them before expiry.
Winn Dixie Weekly Specials
Feeling low? Get a dose of cheap thrills using the Winn Dixie weekly ad. It features collections of jaw-dropping discounts and deals, from grocery stuff to fashion pieces. You might even find that the stuff you've been ogling for months is included in the sale. Won't that be a great steal, right?
Exploring the weekly ad is effortless. You just use the arrow buttons to flip through offers and price markdowns. You can even zoom in or out if you like. Plus, it gets updated every week; thus, you're sure you're always up to speed with the biggest offers Winn Dixie has.
Winn Dixie BOGO
Why get one when you can have two? Make the most out of your money by being the first to know and take advantage of Winn Dixie buy one get one (BOGO) free deals! Besides BOGO free, there's also a shot at BOGO 50%, BOGO 30%, BOGO 20%, and many other juicy offers.
You can use these BOGO deals to stock up on necessities and wants while spending the least amount possible. Stay updated and look out for these promos on the Winn Dixie sales flyer. The flyer is updated regular, so make sure to view it often.
Reward Programs
Are you a frequent shoppper at Winn Dixie? Are you a member of the Winn Dixie membership program? If the answer to those questions are yes then no, you are doing it wrong. Skipping the chance of being part of the Winn Dixie reward program means you miss out on many perks and benefits! For instance, members earn points every time they shop - imagine how many points you could've earned and used already if you were already a member!
So don't keep missing out! Take charge and register for the program. You may check out the Winn Dixie sales ad for more info on the registration process.
Online Exclusive Offers
Shopping online at Winn Dixie with exclusive offers can be an excellent way to save money on purchases. One of the easiest ways to find these exclusive deals is by checking out the store's website. You can often find discounts on everything from clothing and furniture to electronics and appliances.
You may also want to check out Winn Dixie weekly circular, which sometimes lists special deals available exclusively online. One of the best ways to keep track of Winn Dixie's exclusive online offers is by following them on social media platforms such as Twitter and Facebook. These accounts often feature updates about new promotions, advertising upcoming sales events, and alerting followers about any current sales going on.
Leverage Free Shipping
Here's a sound online shopping advice you can follow - don't check out anything without making sure you aren't missing any discounts or free shipping deals! After all, you wouldn't want to pass on the chance to save money, right?
To find those free shipping offers, use the Winn Dixie ad. You can flip through it anytime, anywhere to find fantastic promos you can use to waive online shipping charges or slash down prices.
Clearance
If you love the thrill of going through a mass of colors, forms, shapes, and sizes, clearance sales are the best place for you. These racks are filled with off-season, surplus, and other many, many items, often in a state of disarray. There's usually no organization, and if there is, that's usually gone after a blizzard of shoppers. But even so, shopping through clearance racks are one of the best, money-saving hacks. Prices are so reduced, some great items comet at 60% off.
To join in and be on time for the fun, watch out for announcements of clearance sales on Winn Dixie sales flyer. They are usually for a very limited time only, and you must be there right away. It's not a good idea to start shopping during the sales last few days as you won't have the good stuff anymore.
Price Matching
Are you an avid shoppper at Winn Dixie? Then you should subscribe to the Winn Dixie weekly ad! Not only does it help you discover the best deals and discounts, it's also a reliable resource for price matching. Easy to access anytime, anywhere, you can easily compare and contrast prices, or simply just check if your favorite products have taken a cost hike or not. Items are organized into collections, so searching for your items or brands is easy.
Cashback Program
Losing money after you spend is the norm, but why don't you turn the tables now and then by using Winn Dixie cashback coupons. When you use those vouchers, you get some money back after paying for your purchase, so while you gain and save some! You can then spend that little something more on something fun, necessary, or just keep it for future rainy days.
If you're interested in finding some cashback coupons, try digging into the Winn Dixie coupon database. It's the biggest collection of vouchers that allow cashbacks, discounts, and more!
Shop at Right Time
Shopping at the right time can be a great way to get great deals on items you need and want. For instance, if you are looking for a new TV, wait until Black Friday, when retailers offer some of the lowest prices of the year.
The same goes for back-to-school supplies. Wait until the big sales start in August and watch for mega sales online and in stores during big holidays like Thanksgiving and Christmas. Shopping smartly with the Winn Dixie ad is easy. Just keep an eye out for these special offers and take advantage when they come around.
Shopping at Winn Dixie
Winn Dixie In-store Shopping
A trip to your local Winn Dixie is much more satisfying when you snag a great promo. However, they can be quite elusive ... unless you're subscribed to the Winn Dixie sales flyer! This digital promo material features fantastic deals and discounts, so you'd know when you can avail them and how! Some of them are pretty exclusive, so you get a headstart from other shoppers. All that sounds good, right? So subscribe now!
Curbside Pickup
For those looking for ways to pick up items from Winn Dixie without having to enter the premises, the curbside pickup may be a great advantage. Shopping online has some great benefits! You can avoid long lines and save time. You might also find special offers that the store is running, as well as grab some even better deals from the Winn Dixie sales flyer. With curbside pickup, Winn Dixie customers can take advantage of offers without leaving their car or home.
Delivery
Deivery services ensure that your purchases go from the Winn Dixie to your home with little to no effort on your part. Thus, if you want a stress-free shopping experience, make sure to avail it! But before you do so, ensure that your local Winn Dixie offers that perk. Checking is easy - you can ask the store yourself, call, or check online through the Winn Dixie weekly ad this week. This ad provides info on the latest services, deals, and discounts, making it a must-have for all avid shoppers like you!
Online Shopping at Winn Dixie
Are you spending too much time on the Net? You might as well make that productive by doing some shopping! Yes, you can get groceries, school items, fashion accessories, and other needs without even leaving your home. All your purchases are delivered, too, so all you really have to do is make a few taps and wait! So, what are you waiting for? Check the Winn Dixie circular and see if your local Winn Dixie has an online version!
Mobile Digital App
You won't have to wade through the world wide web to find the online Winn Dixie because it's available on app form already! Check out your fave app store or Winn Dixie ad to see if the app is available for download in your area. If it is, quickly install it and you can use it right away!
How EveryPayJoy Help you Save?
EverypayJoy is a great platform for anyone looking to save money on everyday purchases. With exclusive deals and coupons, users can pinpoint the best prices, discounts, and offers. EverypayJoy simplifies the process of finding the best deals and helps users maximize their budget without sacrificing quality.
The platform provides access to Winn Dixie sales flyers, Winn Dixie weekly ads, and exclusive deals that can be found all in one place. This eliminates the need to go through multiple websites or stores to find what you need at the best prices. The comprehensive range of options available from EverypayJoy ensures that there is something for everyone, whether it be clothing, furniture, or electronics.
Not only does EverypayJoy provide access to great deals and savings, but it also has an easy-to-use search function. You can use this feature to search your favorite stores and find what you are looking for quickly and efficiently.
Overall, using Everypayjoy is easy to save money on everyday purchases while still enjoying quality products at discounted prices. Everypayjoy has a lot of different products from different stores. The design is simple, and the customer service is great, so you are guaranteed to be happy with your purchase!
Disclaimer: Winn Dixie is a registered trademark of Winn Dixie and is not affiliated with our company. We are not affiliated with, endorsed by, or connected to Winn Dixie. Our use of any trademark belonging to another company is not done with the intent to confuse consumers but is rather incidental in promoting these companies and their coupons.