Vallarta Supermarkets Coupons, Deals & Promo Codes
The Vallarta Supermarkets ad, from 03/22/2023 to 03/28/2023, is full of incredible savings on a wide range of products and items. There are categories for all kinds of groceries and other things. Choose easily among frozen goods, deli, breakfast, cereal, pet supplies, pharmacy, produce, and many more.
You will see 35 astonishing deals that will help you find the items you need at the best prices available. The Vallarta Supermarkets weekly ad this week also includes a Vallarta Supermarkets coupon for additional savings, so you can save even more money when shopping at Vallarta Supermarkets.
Furthermore, the Vallarta Supermarkets Weekly Ad This Week has a plethora of great deals that customers won't want to miss out on! For those who prefer not to visit the Store, the Vallarta Supermarkets ad can also be found online, making it even easier for shoppers to see what kind of savings are available without leaving home. You can browse through different categories without leaving your house or office and take advantage of discounts whenever they are offered.
This is especially helpful when looking for something specific, as it allows customers access to all kinds of products, no matter where they live or work. Shoppers who want to maximize their savings when shopping at Vallarta Supermarkets should definitely keep an eye out for their favorite Vallarta Supermarkets coupon.
Coupons often provide additional offers such as a buy one get one free promotion or a percentage off orders over a certain amount. Thus, you can end up saving twice as much as they would have without them!



Savilé Shampoo or Conditioner
2 for $5.0

Philadelphia Cream Cheese
$6.99

Kraft American Singles
$5.49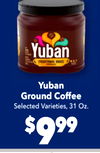 Los Cabos Butterfly Shrimp
$8.49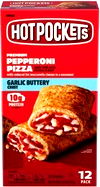 Joseph Campione Garlic Bread, Breadsticks or Texas Toast
2 for $7.0
Sea Best Cooked Shrimp
$7.99





Bayview or Rockview Ice Cream
$7.99




Knudsen Cottage Cheese
$5.49



Chobani Drinkables
4 for $4.0





Salad Tomatoes / TOMATE BOLA
2 lbs $1.0

Fresh Bone-In Beef Chuck Steak or Roast / DIESMILLO CON HUESO EN CHULETA O TROZO
$3.79

Tilapia Fillet / FILETE DE TILAPIA \
$2.99

Chicken Drumsticks / PIERNITAS DE POLLO PREPARADAS SIN PREPARAR
$0.89

Fresh Cucumbers / PEPINO FRESCO
3 for $1.0

Vallarta Supermarkets Deals by Brands
Nothing feels better than being the first to know about you fave brand's biggest deals. With this Vallarta Supermarkets circular, you can certainly be that as you get access to top Vallarta Supermarkets deals by brand. Such segment includes 12 brands, including Fresh Express, DON FRANCISCO, Diana. You can click on each brand to find and save great value coupons. These exclusive coupons entitle you to massive discounts and incredible savings.
This Vallarta Supermarkets's sales flyer gets updated regularly, so make sure you visit it often. In that way, you're the first to take advantage of some limited coupons or discover big brands that just made it to the list.
Vallarta Supermarkets Weekly Ad & Preview
Why pay more for groceries and household items when you don't have to? Look no further than Vallarta Supermarkets ad your one-stop shop for all your shopping needs! With Vallarta Supermarkets Weekly Ad, you can find out about the current and upcoming offers so that you can plan your shopping trips accordingly. The Vallarta Supermarkets weekly ad makes it easy to save money while still buying all the things you need.
How to save at Vallarta Supermarkets?
Are the ever-rising prices beating you and your budget? Turn the tides around with this Vallarta Supermarkets weekly circular. You can use it to discover the cheapest offers, biggest discounts, and most exclusive deals. All these will help you to not just stay in budget - maybe even go under it! The circular also guides you to other valuable resources from Vallarta Supermarkets, such as coupon databases, sales flyers, weekly specials, and more.
Vallarta Supermarkets Digital Coupons
Saving money at Vallarta Supermarkets with the help of digital coupons is easy and rewarding. To get started, customers need to search for applicable coupons from various sources, such as websites, apps, or emails. Once you find them, you can clip Vallarta Supermarkets coupons to the store loyalty card or enter the corresponding code when checking out.
By using these digital coupons, customers can save big on a wide variety of items, such as groceries, beauty products, and home items. In some cases, even higher discounts may be available than what would be available if the customer simply used their store loyalty card alone.
In order to make sure customers don't miss out on any savings opportunities, they should always check online or clip from newspapers before shopping to look for a valid Vallarta Supermarkets coupon. Furthermore, it is important to remember to use the coupon when purchasing to take advantage of its discounts.
Overall, digital coupons are an excellent way for customers to save money when shopping at Vallarta Supermarkets. With a little bit of research and effort into finding applicable codes, customers can enjoy great deals on items purchased from this renowned store.
Vallarta Supermarkets Weekly Specials
Saving at Vallarta Supermarkets with the help of weekly specials and deals of the week is a great way to get the most out of your money. By taking advantage of these weekly offers, you can stock up on essential household supplies. There are several ways to take advantage of these deals.
First, be sure to check the store's website before shopping. This will allow you to see what kinds of products are on discount. The Weekly Specials/Deals section will also list any coupons available for additional savings. Be sure to read all product descriptions carefully to know which items qualify for the special price or coupon code.
Another way to maximize savings is by signing up for the store's email newsletter. Many retailers will send out exclusive weekly deals through this service, allowing customers to save even more on their purchases.
By taking advantage of Weekly Specials/Deals of the Vallarta Supermarkets weekly ad, you will get great deals on everything from groceries and apparel to electronics and housewares. Whether online or in-store, these specials are a great way to save money without sacrificing quality!
BOGOs
Why get one when you can have two? Make the most out of your money by being the first to know and take advantage of Vallarta Supermarkets buy one get one (BOGO) free deals! Besides BOGO free, there's also a shot at BOGO 50%, BOGO 30%, BOGO 20%, and many other juicy offers.
You can use these BOGO deals to stock up on necessities and wants while spending the least amount possible. Stay updated and look out for these promos on the Vallarta Supermarkets sales flyer. The flyer is updated regular, so make sure to view it often.
Membership Program
Do you have five extra minutes? Good, because you're about to hear and become part of the greatest shopping reward program: Vallarta Supermarkets membership. As a member, you get access to exclusive deals, discounts, amenities, and perks. Aside from those, you also earn a points everytime you shop! Let these points accumulate and you can spend them later or use them to save on future purchases (like setting aside money for rainy days!).
To become a member, find the guidelines and instructions in our Vallarta Supermarkets sales ad. Provide all needed information and voila! You're now a Vallarta Supermarkets member!
Exclusive Online
Don't have the energy to get out and buy what you need? That's alright - you can still buy stuff without going out or even getting up! With the Vallarta Supermarkets online store, you can shop from the convenience of your own bed and Internet. Add to cart all you need and before you check them out, make sure to check out the Vallarta Supermarkets weekly circular - it has all the best online deals and biggest discounts you can use to maximize your budget and make savings.
Free Shipping
If you don't find joy in online shopping, that's likely because of the large shipping fees. But there's a great way to go around that, which is by taking advantage of free shipping deals and vouchers. Occassionaly, stores and brands put up certain products on a free shipping deal so that when you order them during the promo period, they'll be delivered to you for free. Besides such deals, there are also vouchers that waive off shipping fees if you meet certain terms or conditions.
Whichever way you get free shipping offers, they're a great way to save money on online purchases. They can be quite hard to catch because they're so limited and exclusive, but you can get a headstart by checking out the Vallarta Supermarkets ad and ad previews. Along with other promo deals and discounts, these ads showcase fantastic free shipping deals you cannot resist.
Find Clearance Items
Clearance sales are popular for a great reason: HUGE savings. Prices are literally down by 40% to 60%, even higher for rare finds. Now, would you pass up on something like that?
Thus, it's no surprise that people are always excited for these deals. But that also means you get a lot of competition, so how you can get ahead of them? Easy - subscribe to the Vallarta Supermarkets sales flyer and ads, and you'll know of clearance sales announcements earlier than everyone else. You might even get tidbits of exclusive, juicy info.
Price Matching
Are you an avid shoppper at Vallarta Supermarkets? Then you should subscribe to the Vallarta Supermarkets weekly ad! Not only does it help you discover the best deals and discounts, it's also a reliable resource for price matching. Easy to access anytime, anywhere, you can easily compare and contrast prices, or simply just check if your favorite products have taken a cost hike or not. Items are organized into collections, so searching for your items or brands is easy.
Cashback Program
Online shopping has revolutionized the way we spend and one of the ways it does so is through cashbacks. These are money you get from spending and they accumulate, so it's like setting aside for future expenses.
To get avail such offers, you can use Vallarta Supermarkets coupons that grant cashbacks. Read the coupon's terms first to understand how much you need to spend to get the cashback, how much money you'd get, and how long can you let it sit.
Shop at Right Time
The best time to shop until you drop is when the most amazing deals are on! You get the most out of your money because prices are at their lowest, discounts are at their biggest, and coupons are plenty. Such days are limited per year, like Black Friday, back-to-school season, and more. So make sure to subscribe to the Vallarta Supermarkets ad previews to know when they are going to start!
Being the first to know when the biggest promos begin is crucial as you get access to the best items and won't be stuck with leftovers. So when the announcement is made through the preview, make sure to mark your calendars, save your coupons, and plan the best shopping spree!
Shopping at Vallarta Supermarkets
Vallarta Supermarkets In-store Shopping
Shopping in-store can be a great way to save money. Stores often feature extended discounts with their ads, and the Vallarta Supermarkets weekly ad this week is no exception! Taking advantage of these sales can help savvy shoppers keep their budgets under control while still buying the items they need and want.
Shopping in-store allows customers to browse the products they are considering. Furthermore, they can make more informed and balanced choices than could be made by ordering online. Additionally, in-store shopping is ideal for those who hate the time an online order requires for delivery.
Curbside Pickup
Check out the latest Vallarta Supermarkets sales flyer! Not only does it contain the biggest deals and discounts, it also features great and convenient services you may not be familiar with, like curbside pickup! Such an offer allows you to make an order, have it delivered to a specific, nearby location, and pick up the package once it has arrived. Transportation fees are cheaper this way, plus you can pickup the item the soonest it's available and won't get delayed by delivery backlogs and other similar issues.
Delivery
With the busy lives people lead, taking time to shop for everyday items can be difficult. Fortunately, Vallarta Supermarkets is offering delivery options that make shopping easier than ever. The Vallarta Supermarkets sales flyer states that shoppers can benefit from its delivery service. You can have the convenience of ordering online or directly through the store and never have to leave home. Doing so will reduce stress and allow you more time to do what you love. So, while people may not have time to shop in-store, they can still easily get what they need through the store's delivery service.
Online Shopping at Vallarta Supermarkets
You can choose fast shipping if you order groceries or other household items online. This means you will not have to wait in line at the store. Overall, online shopping provides an array of benefits for those looking for convenience and savings.
Not only can shoppers find items unavailable locally in the Vallarta Supermarkets sales flyer, but they also get access to reviews from other customers. It gives them valuable insight into their buying decisions so they can make an informed decision before purchasing.
Vallarta Supermarkets App
Have you seen a Vallarta Supermarkets ad feature the Vallarta Supermarkets app and wonder if it's worth it? It is - aside from the online shop being one click away, you are entitled to exclusive deals, discounts, and other promo offers. The perks are many, so be sure to check your app store and install it if it's up and available!
How EveryPayJoy Help you Save?
EveryPayJoy is a shopaholic's dream. It has all the best promos from many big stores in one place, so you don't have to be eluded by deals or scour the Internet to find them. Such promos are showcased in the Vallarta Supermarkets weekly ads or Vallarta Supermarkets sales flyer. You can also subscribe to these promotional materials - provide your email to the subscription box and every week, you'll get the most recent and exclusive deals and discounts.
There is also an organized coupon database on the EveryPayJoy website. They are organized by brand for your convenience, and you only have to click on the coupons you like to use them. Plus, expiration dates are readily shown, so you won't have to guess if they're expired or not; it also makes it easier to plan your shopping trips.
Finally, EveryPayJoy stands out for the extraordinary tips it provides its users. There is a wide array of articles on the site, each providing advice so you can save money and make the most out of your budget. So if you find your shopping game to be a bit behind, brush up with some wisdom from EveryPayJoy.
Disclaimer: Vallarta Supermarkets is a registered trademark of Vallarta Supermarkets and is not affiliated with our company. We are not affiliated with, endorsed by, or connected to Vallarta Supermarkets. Our use of any trademark belonging to another company is not done with the intent to confuse consumers but is rather incidental in promoting these companies and their coupons.