ULTA Coupons, Deals & Promo Codes
Are you in the mood for some window shopping but don't want to go to the mall? Here's what you can do instead - stay in your bed, take out your phone, then flip through 36 amazing promo deals.
Yes, you can effortlessly access so many fantastic offers if you use the ULTA weekly ad this week. It showcases the best discounts exclusive for 05/29/2023 to 06/04/2023. Product deals are organized by collection, so it's easier to find necessities and earmark favorites.
To course through the ULTA ad, you can use the arrows or "next" button to move across collections. It's like flipping through a voucher book, and you can even save a ULTA coupon you can use to save on near-future purchases.
As you click on or save the coupon, you'll get access to coupon details, like instructions on how to redeem or the period when the voucher is applicable. Make sure to read them carefully and take note of the expiration date - you wouldn't want to waste it, don't you?
Also, you can take your window shopping to the next level by getting a glimpse of next week and maybe even next, next week's deals! You can do so through the ULTA ad previews, which is as easy to use as the ULTA weekly ad.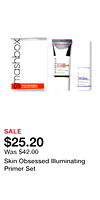 Skin Obsessed Illuminating Primer Set
$25.2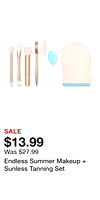 Endless Summer Makeup + Sunless Tanning Set
$13.99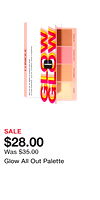 Glow All Out Palette
$28.0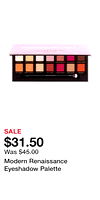 Modern Renaissance Eyeshadow Palette
$31.5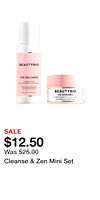 Cleanse & Zen Mini Set
$12.5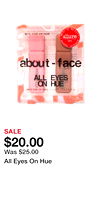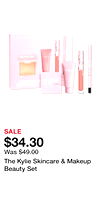 The Kylie Skincare & Makeup Beauty Set
$34.3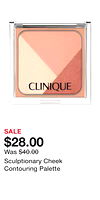 Sculptionary Cheek Contouring Palette
$28.0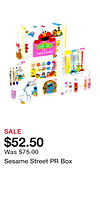 Sesame Street PR Box
$52.5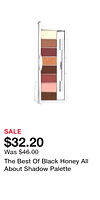 The Best Of Black Honey All About Shadow Palette
$32.2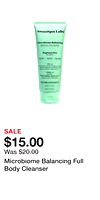 Microbiome Balancing Full Body Cleanser
$15.0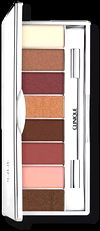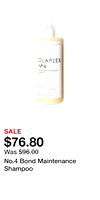 No.4 Bond Maintenance Shampoo
$76.8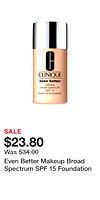 Even Better Makeup Broad Spectrum SPF 15 Foundation
$23.8

Ulta290520231810
Featured Products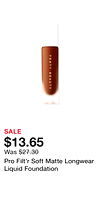 Pro Filt'r Soft Matte Longwear Liquid Foundation
$13.65

Ulta290520231805
Featured Products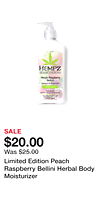 Limited Edition Peach Raspberry Bellini Herbal Body Moisturizer
$20.0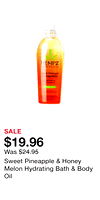 Sweet Pineapple & Honey Melon Hydrating Bath & Body Oil
$19.96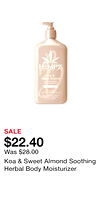 Koa & Sweet Almond Soothing Herbal Body Moisturizer
$22.4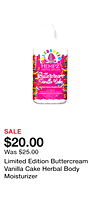 Limited Edition Buttercream Vanilla Cake Herbal Body Moisturizer
$20.0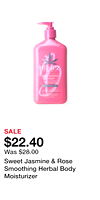 Sweet Jasmine & Rose Smoothing Herbal Body Moisturizer
$22.4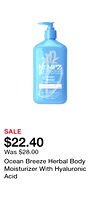 Ocean Breeze Herbal Body Moisturizer With Hyaluronic Acid
$22.4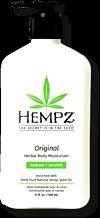 Ulta290520235901
Body Care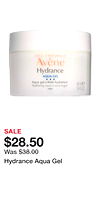 Ulta290520235900
Body Care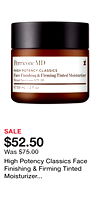 High Potency Classics Face Finishing & Firming Tinted Moisturizer SPF 30
$52.5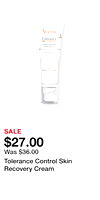 Tolerance Control Skin Recovery Cream
$27.0
Advanced Génifique Wrinkle & Dark Circle Eye Cream
$55.3

Ulta230520232900
Body Care

Ulta230520232901
Body Care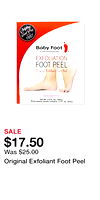 Original Exfoliant Foot Peel
$17.5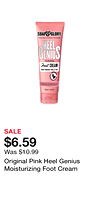 Original Pink Heel Genius Moisturizing Foot Cream
$6.59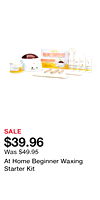 At Home Beginner Waxing Starter Kit
$39.96
Related Brands to ULTA
Staying updated on your favorite brand's newest deals and discounts can be tricky, but not when you have this weekly ULTA circular. It has a section called the top ULTA deals by brand, wherein 6 icons and names are displayed.
When you click on the brand icon or the "view now" page, you are directed to a page full of exclusive, updated, and authentic deals. Click on each offer to see details. Note that these promos may be for a limited time only, so get them while you can!
Currently, only the following brands are featured in the ULTA sales flyer: LavAzza, Pampers, Adventuridge, Blue Buffalo, Banquet, SKECHERS. But this collection is ever-growing, so expect to see a few names and icons soon.
Here are the popular brands we found in our database:
ULTA Weekly Ad & Preview
Are you looking for the finest deals and discounts at your favorite ULTA grocery store? Look no further than the weekly ad! Viewing the ULTA Weekly Ad is a great way to save money on groceries, household items, health and beauty products, and much more. With the sneak peek of the upcoming ULTA ad, you can easily plan out your shopping so that you don't miss any of the great deals that ULTA has to offer.
How to save at ULTA?
Have you ever done window shopping online? It's possible through this ULTA weekly circular! All the best and cheapest products, as well as fantastic promo deals, compiled in one place so you don't have to leave your house. Besides this circular, ULTA also has huge coupon databases, weekly specials, sales flyers, and other online materials you can take advantage of and use to explore the length and breadth of its terrific offers.
Coupons at ULTA
Shopping at ULTA with Digital Coupons can help you save a lot of money! By taking advantage of the digital ULTA coupons available, customers can stock up on all their favorite items while also keeping their budgets in check. Here are some tips to get the most out of your digital coupon shopping experience:
1. Start by searching for digital coupons online. There are websites and apps specifically for finding and using digital coupons. So, take advantage of these tools to make sure you have access to the best deals. Make sure to read the description for each coupon before using it, as some coupons may have restrictions or expiration dates.
2. Sign up for email alerts from ULTA. Many stores offer discounts and coupon codes through their email lists. Thus, sign up and stay informed about upcoming sales and promotions. This way, you will always take advantage of a great deal.
3. Combine multiple coupons when possible. If you have numerous digital coupons from different sources (such as emails, store websites, and apps), see if you can combine them into one transaction. This could result in some significant savings. Make sure that the terms and conditions allow it before proceeding with the purchase.
Overall, shopping at ULTA is always more fun when saving money is involved and digital coupons provide just that opportunity. So remember to take advantage of all those fabulous discounts offered through digital coupons.
ULTA Weekly Specials
Feeling low? Get a dose of cheap thrills using the ULTA weekly ad. It features collections of jaw-dropping discounts and deals, from grocery stuff to fashion pieces. You might even find that the stuff you've been ogling for months is included in the sale. Won't that be a great steal, right?
Exploring the weekly ad is effortless. You just use the arrow buttons to flip through offers and price markdowns. You can even zoom in or out if you like. Plus, it gets updated every week; thus, you're sure you're always up to speed with the biggest offers ULTA has.
BOGOs
When you shop at ULTA, there are some great ways to save money with BOGO free or "Buy One Get One" promotions. Here are some tips and tricks for getting the most out of these offers:
First, always read the terms and conditions of a BOGO offer before making a purchase. Knowing precisely what items qualify for the promotion and your savings is essential. For example, a store may have a "BOGO 50% Off" promotion, meaning customers can purchase one item and receive another at half price. It's important to note that both items must be equal or more excellent value to qualify for this offer.
Second, make sure you compare prices between different stores and online retailers so that you can get the best deal available. Remember to include any applicable taxes when calculating the total cost of an item. Additionally, take advantage of any special store discounts or loyalty programs that may apply to your purchase when using a BOGO offer.
Finally, check the expiration dates on any promotional offers from the ULTA sales flyer. Many stores set expiration dates for their BOGO offers. So, if you don't use them before they expire, you could miss out on some significant savings. Plan ahead and maximize your savings by taking advantage of these time-limited deals before they expire.
By following these tips and tricks, savvy shoppers can take full advantage of BOGOs at ULTA and make their hard-earned money go further!
Membership Program
Are you a frequent shoppper at ULTA? Are you a member of the ULTA membership program? If the answer to those questions are yes then no, you are doing it wrong. Skipping the chance of being part of the ULTA reward program means you miss out on many perks and benefits! For instance, members earn points every time they shop - imagine how many points you could've earned and used already if you were already a member!
So don't keep missing out! Take charge and register for the program. You may check out the ULTA sales ad for more info on the registration process.
Exclusive Online
Shopping at ULTA can be a great way to find the perfect product for a reasonable price. One fantastic way to save when you shop through the ULTA sales flyer is to take advantage of their Online Exclusive Offers. These offers are only available online and come with amazing discounts on some of their most popular items.
The customer must visit the store's website, browse sale items, and add them to their virtual cart. Online Exclusive Offers make it easy for customers to get the best deals without leaving home.
Leverage Free Shipping
Who doesn't love online shopping? You get a lot of variety, as you can access nearly every brand possible and find items physical stores don't even have. They're also convenient - just click, tap, and scroll and you can find everything you need. Moreover, there are a ton of cheap options, especially when you know how to look.
But while all that sounds good, you can make it better with free shipping! Free shipping promos allow you to have your purchases delivered for free, so long as you meet the deal's or voucher's terms and conditions. Find such limited deals on the regularly-updated ULTA ad.
Find Clearance Items
Avid shoppers know clearance sales are practically treasure troves. So many great pieces at very low prices. But there's a trick to a successful treasure hunt - be there to find the amazing items first. If you're late to the party, chances are the good stuff are all taken already.
To help you be on time for clearance sales, maybe even early, watch out for announcements or teasers on the ULTA sales flyer. Make sure to mark the first day and be there to open the doors and have your fill.
Price Match at ULTA
Shopping for the best deal can be arduous, often requiring more time and effort than desired. Thankfully, price-matching can easily ensure you get the best value while shopping through the ULTA ad.
Offered by many retailers, including ULTA, price matching is a great way to guarantee that you don't overpay for your purchase. It usually requires showing proof of a lower price at another store, and ULTA will match it. Using price-matching as you shop, you will save substantial amounts just by taking the extra few minutes to ask. With such simple steps towards savings, there is no reason not to take advantage of this terrific money-saving option when shopping at ULTA.
Cashback Program
Shopping with a ULTA ad can be a thrilling experience, but having the ability to save money while you do so makes it even more exciting. With Cash Back, customers can get even more value as they shop. By signing up for an account with ULTA, customers can start collecting points and vouchers to make purchases at marked-down prices.
Additionally, customers can accumulate cash-back rewards on certain items which are credited towards their next purchase. It has never been easier to save at ULTA with the added bonus of getting cash back.
Shop at Right Time
Is your kid going back to school? You'll have a lot of stuff to buy - clothes, bags, school supplies, shoes, and more. All these expenses could leave your bank empty, but not if you're shopping smart.
Shop at the right time with the ULTA ad previews. These ads showcase back-to-school deals and promos way ahead of time, so you know when, where, how, and how much you can get them. It will surely help you stretch your budget, so make sure to subscribe!
Shopping at ULTA
In-store Shopping
Despite all the perks of digital stores, in-store shopping never gets old. You get to walk across fully-stocked aisles, feel the product, and see everything for yourself. If you're buying electronics or certain items, you can have them tested to ensure quality. Certain stalls also offer free samples or trials, especially if they're new. All these and more ensure that physical shops are here to stay.
To make the most out of your in-store shopping experience, use the ULTA sales flyer. You can find here some of the latest prices and deals, which are extremely helpful in maximizing your budget.
Curbside Picku at ULTA
Curbside pickup has revolutionized the way people shop. With curbside pickup, shoppers can quickly and conveniently pick up their purchases without leaving their cars. By utilizing this service, you can avoid the extra time and steps necessary for the store. You can avoid waiting in lines or fighting through crowds of people when you shop.
Curbside pickup also has other benefits, like fewer people around or items available that are in limited supply more quickly. By taking advantage of curbside pickup services, shoppers can get the things they need easily and conveniently for an enjoyable shopping experience.
Delivery
Time is money, and sometimes spending hours walking through grocery and store aisles can lead you to wasting a lot of money. Not only do you spend when you shop, you also sacrifice hours you could have been earning or relaxing. Thus, it's time for some change! Use the ULTA weekly ad this week to check if your local ULTA allows delivery. Once you got that clarified, start doing your groceries at home and having them delivered. You save so much time, plus you're less likely to get tempted by random items you see on store aisles.
Online Shopping at ULTA
In-store shopping at ULTA has its pros, but sometimes it can be a stressful experience. You'd have to walk and stand for hours, search for items in the maze of products, and discover that certain necessities aren't on stock. If you want to avoid all those, try online shopping! Check out the ULTA circular to find out if they have an online shop you can browse, shop, and check out items from!
ULTA App
Have you seen a ULTA ad feature the ULTA app and wonder if it's worth it? It is - aside from the online shop being one click away, you are entitled to exclusive deals, discounts, and other promo offers. The perks are many, so be sure to check your app store and install it if it's up and available!
How EveryPayJoy Help you Save?
EveryPayJoy is a shopaholic's dream. It has all the best promos from many big stores in one place, so you don't have to be eluded by deals or scour the Internet to find them. Such promos are showcased in the ULTA weekly ads or ULTA sales flyer. You can also subscribe to these promotional materials - provide your email to the subscription box and every week, you'll get the most recent and exclusive deals and discounts.
There is also an organized coupon database on the EveryPayJoy website. They are organized by brand for your convenience, and you only have to click on the coupons you like to use them. Plus, expiration dates are readily shown, so you won't have to guess if they're expired or not; it also makes it easier to plan your shopping trips.
Finally, EveryPayJoy stands out for the extraordinary tips it provides its users. There is a wide array of articles on the site, each providing advice so you can save money and make the most out of your budget. So if you find your shopping game to be a bit behind, brush up with some wisdom from EveryPayJoy.
Disclaimer: ULTA is a registered trademark of ULTA and is not affiliated with our company. We are not affiliated with, endorsed by, or connected to ULTA. Our use of any trademark belonging to another company is not done with the intent to confuse consumers but is rather incidental in promoting these companies and their coupons.