Trader Joe's Coupons, Deals & Promo Codes
Do you want a Trader Joe's coupon or two? Or maybe even more? Check out the Trader Joe's weekly ad for this week to find the largest coupon database right at the tip of your fingers.
Saving and redeeming these coupons is really easy to do. Just click on the coupon, check out the details and instructions, then redeem! But make sure you use them right before expiry or else it would be for naught.
You can save these coupons only from 03/03/2023 to 03/31/2023. The Trader Joe's ads gets updated every week, so next week your getting new and better vouchers.
Besides fantastic coupons, the Trader Joe's sales ad also grants you access to 36 exclusive promo deals and merch discounts! You wouldn't find these anywhere else, so get the most out of it! Click on the arrow buttons to quickly flip through dozens of product collections, including household items, fashion bonanza, school merch, and modern appliances.
If you can't shop this week, that's alright - plan for next week's instead. You can use the Trader Joe's ad previews to view astounding discounts for the next few weeks. Planning ahead lets you maximize your budget and ensures your trip goes as smoothly as possible.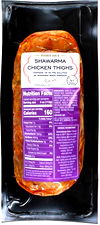 Shawarma Chicken Thighs
$6.99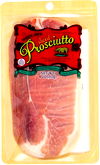 Uncured Turkey Bacon
$3.99

Sweet Italian Chicken Sausage
$6.49

All Natural Pasture Raised Heirloom Chicken Breasts
$7.99

All Natural Pasture Raised Heirloom Chicken Thighs
$6.99

All Natural Pasture Raised Heirloom Ground Chicken
$6.99

Fully Cooked Pork Belly
$6.49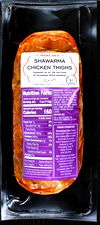 TRADJ030320237901
Meat, Seafood, and Plant Based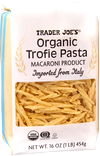 Organic Trofie Pasta
$1.99

TRADJ030320237900
Meat, Seafood, and Plant Based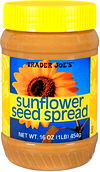 Sunflower Seed Spread
$5.49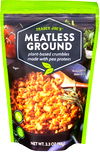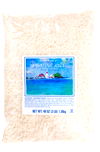 Jasmine Rice From Thailand
$2.99

Extra Virgin Olive Oil, Liter
$6.99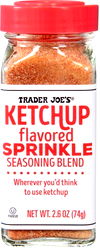 Ketchup Flavored Sprinkle Seasoning Blend
$2.99

Riced Hearts of Palm
$3.49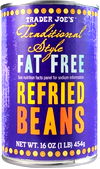 Traditional Style Fat Free Refried Beans
$0.99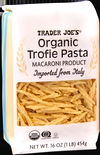 TRADJ030320238901
For the Pantry

TRADJ030320238900
For the Pantry

Super Seedy Cheese Snack Bites
$3.49

Organic Dark Chocolate Half-Coated Rice Cake Thins
$1.99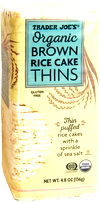 Organic Brown Rice Cake Thins
$1.99

Chili & Lime Flavored Rolled Corn Tortilla Chips
$2.99

TRADJ030320231810
Featured Items

Italian Tomato & Red Onion Focaccia
$3.99



Gluten Free Triple Ginger Muffins
$4.99


TRADJ030220231805
Featured Items
Related Brands to Trader Joe's
It is pure luck that in the Trader Joe's circular, 6 brands offer discounts and sales opportunities to shoppers. By carefully examining the Trader Joe's sales flyers, you can determine how many brands are offering discounts and a comprehensive Applegate, Red Baron, DEWALT, Litehouse, Pam, Clif
To give shoppers a better understanding of what discounts each brand offers, we will provide more details and facts than usual to provide higher semantic richness. This could include the type of deals and products the brands are offering.
The Trader Joe's circular makes it easier for you to shop freely without breaking the bank. Additionally, for each brand, we will list currently discounted items so shoppers can quickly find what they are looking for and easily make purchasing decisions.
Here are the popular brands we found in our database:
Trader Joe's Weekly Ad & Preview
Shopping for the week's groceries just got effortless with Trader Joe's's Weekly Ad! Planning is key to ensuring you get the most out of your budget and shopping experience. Check out the current Trader Joe's ad to find top deals and save big on all of your favorite products. Take advantage of this excellent opportunity to plan your meals and shopping list early to take full advantage of all that Trader Joe's has to offer. Not only can you browse the full selection of discounted items, but now you can also get a sneak peek into Trader Joe's weekly ad upcoming specials!
How to save at Trader Joe's?
Saving money at Trader Joe's doesn't have to be complicated at all. With the proper knowledge, you can do it quickly and easily! This guide will provide all the necessary information to help you make informed decisions when shopping at Trader Joe's. Thus, you can save as much money as possible!
You will learn helpful tips, such as taking advantage of discounts and promotions and finding the best deals online. We will also discuss how you can maximize savings by monitoring prices and shopping for better deals. Finally, we will look at creative ways to save even more money at Trader Joe's, such as rewards programs, Trader Joe's coupons, cashback offers, and more.
Coupons at Trader Joe's
Digital coupons are a great way to save money when shopping online or in-store. Whether you are looking for discounts on groceries, clothing, electronics, or other items, Trader Joe's offers digital coupons that can be used to get significant savings on your order.
First, you need to find the right Trader Joe's coupon. Find the right coupon for your purchase. Check out Trader Joe's's website for digital coupons and look through the list to find one that best matches your purchase. Furthermore, before completing your purchase, activate the coupon code by applying it to the checkout process. Doing so will ensure that the appropriate discount is applied and taken off of your total purchase price.
Always take a moment to double-check if the coupon is still active and valid before finalizing your transaction. It will help you ensure that all of the details surrounding Trader Joe's coupons are up-to-date and accurate. Once everything looks good, complete your purchase with assurance knowing that you have taken advantage of all available discounts and promotional offers at Trader Joe's.
Saving at Trader Joe's with digital coupons is easy and provides customers with huge savings opportunities when making their purchases online or in-store. Keep an eye out for new deals as they become available for even more ways to save.
Trader Joe's Weekly Specials
Saving money at Trader Joe's with the help of weekly specials and deals of the week is easy and convenient. All you have to do is check out the Trader Joe's weekly ad. In it, you will find all the great deals they have going on for that particular week. Some of these deals may include discounts on certain items, including personal care, frozen goods, dairy, beverages, and many more.
You can maximize your savings by taking advantage of weekly promotions and sales. For example, if there is an item you consistently purchase each week, look out for special deals that offer a discount when buying in bulk. Furthermore, the Trader Joe's weekly circular also offers you all the available deals and exciting offers.
Trader Joe's BOGO
"Spend more, save more" becomes true with the biggest and most exclusive BOGO or buy one get one deals! Find these BOGO offers on the Trader Joe's sales flyer, and you'll be entitled to a free or discounted second item. It's an opportunity to bulk buy for the future without ripping your wallet. Don't pass it up - future you will thank you!
Membership Program
Saving money while shopping at Trader Joe's is easier than ever with the Reward program and membership opportunities. This program gives shoppers an opportunity to shop and earn rewards points that they can use for future purchases.
By signing up and being a member, customers can accumulate points with each purchase they make at the store. Shoppers can later redeem these points for discount codes, cash-back rewards, and more. With this level of savings potential, Reward members can save big when they shop through the Trader Joe's ad, making their favorite products even more affordable.
Online Exclusive Offers
Shopping at Trader Joe's can be a great way to find the perfect product for a reasonable price. One fantastic way to save when you shop through the Trader Joe's sales flyer is to take advantage of their Online Exclusive Offers. These offers are only available online and come with amazing discounts on some of their most popular items.
The customer must visit the store's website, browse sale items, and add them to their virtual cart. Online Exclusive Offers make it easy for customers to get the best deals without leaving home.
Free Shipping
Here's a sound online shopping advice you can follow - don't check out anything without making sure you aren't missing any discounts or free shipping deals! After all, you wouldn't want to pass on the chance to save money, right?
To find those free shipping offers, use the Trader Joe's ad. You can flip through it anytime, anywhere to find fantastic promos you can use to waive online shipping charges or slash down prices.
Clearance
Shopping through the Trader Joe's ad can be a delightful experience, especially when you can find great items at an even better price. One way to save money when shopping there is to take advantage of their Clearance section. The items in this section may be slightly distorted or worn, but the discounts are often unbeatable.
Checking the clearance section regularly will allow you to snatch up some stylish garments at a fraction of the cost. This can ensure that your wardrobe is always on point without breaking the bank.
Price Matching
Are you on a tight budget this week? Then you certainly have no room for unexpected price hikes and would greatly appreciate big discounts. Luckily for you, you can find both accurate prices and amazing deals on the Trader Joe's weekly ad. This digital resource is frequently updated so it showcases only the most recent promos and prices. Take advantage of that by using it as a reference for your week's price matching efforts and apply the featured discounts and deals accordingly.
Cashback reward program
Shopping at Trader Joe's just got even more rewarding. With the help of cashback, customers can now earn money while they shop! To get started, the customer must simply link their store account with a cashback website and shop. It is that easy.
This will add up to savings or loyalty points you can use to access exclusive Trader Joe's deals. As an additional benefit, cashback offers assure shoppers of additional value for every purchase made. With just a few clicks, customers can enjoy substantial savings on all their purchases with the Trader Joe's ad. A win-win for everyone!
Shop at Right Time
Shopping at Trader Joe's can seem expensive, but with the help of shopping at the right time, it can be a much more affordable experience. When making purchases from Trader Joe's weekly ad, timing your trip is key!
For instance, Black Friday shopping is essential for getting some of the best deals that this Trader Joe's offers, especially during the holiday season. Back to School, sales are also great. There are always discounts and special offers for various school supplies, making this an ideal time to save money. Mega Sales are also worth looking into. These usually offer extra discounts and lower prices on some of the biggest and most expensive products this store has to offer. Knowing when to shop allows you to save money when visiting Trader Joe's.
Shopping at Trader Joe's
Trader Joe's In-store Shopping
With Trader Joe's weekly ad this week, in-store shopping offers unbeatable benefits for shoppers. Online forums with user reviews can help you figure out what to buy. But it is also helpful to try out products and get advice from people who work at the store before you make a decision. That way, you can be sure that you are making a good choice.
Furthermore, seeing items out of the box and in person gives shoppers more accurate pictures of what these goods look like. In-store shopping also promises immediate gratification because you can take the item home immediately.
Curbside Pickup
Have you ever tried placing a curbside pickup order at your local Trader Joe's? It's like online delivery - you place an order at the comfort of your home, which is really convenient. But unlike deliveries, it won't be sent to your place. Instead, you can pick it up at a location nearest to you, so you can save on shipping fees! What's more, Trader Joe's may even offer curbside pickup promos, which you can check out through the Trader Joe's flyer! Use them wisely to get big savings!
Delivery at Trader Joe's
Deivery services ensure that your purchases go from the Trader Joe's to your home with little to no effort on your part. Thus, if you want a stress-free shopping experience, make sure to avail it! But before you do so, ensure that your local Trader Joe's offers that perk. Checking is easy - you can ask the store yourself, call, or check online through the Trader Joe's weekly ad this week. This ad provides info on the latest services, deals, and discounts, making it a must-have for all avid shoppers like you!
Online Shopping
If you don't have the energy to get out of your bed and drive to your local Trader Joe's, that's alright. With the Internet up and running, there's no need for you to get out of your home to do some shopping. Instead, open the Trader Joe's circular, see if they have an online shop, and start adding items to your cart! Browse through the collections like you're going through store aisles! Once you have everything you need, click check out!
Mobile Digital App
Trader Joe's shoppers can take advantage of a wealth of benefits by using Trader Joe's's app. Let's start with convenience, as the app has easy access to the Trader Joe's circular that allows shoppers to browse deals and discounts from anywhere at any time.
With the Trader Joe's app, time-strapped customers have the information they need quickly and efficiently, leaving them more time for leisure activities. What could be better?
How EveryPayJoy Help you Save?
EverypayJoy is a great platform for anyone looking to save money on everyday purchases. With exclusive deals and coupons, users can pinpoint the best prices, discounts, and offers. EverypayJoy simplifies the process of finding the best deals and helps users maximize their budget without sacrificing quality.
The platform provides access to Trader Joe's sales flyers, Trader Joe's weekly ads, and exclusive deals that can be found all in one place. This eliminates the need to go through multiple websites or stores to find what you need at the best prices. The comprehensive range of options available from EverypayJoy ensures that there is something for everyone, whether it be clothing, furniture, or electronics.
Not only does EverypayJoy provide access to great deals and savings, but it also has an easy-to-use search function. You can use this feature to search your favorite stores and find what you are looking for quickly and efficiently.
Overall, using Everypayjoy is easy to save money on everyday purchases while still enjoying quality products at discounted prices. Everypayjoy has a lot of different products from different stores. The design is simple, and the customer service is great, so you are guaranteed to be happy with your purchase!
Disclaimer: Trader Joe's is a registered trademark of Trader Joe's and is not affiliated with our company. We are not affiliated with, endorsed by, or connected to Trader Joe's. Our use of any trademark belonging to another company is not done with the intent to confuse consumers but is rather incidental in promoting these companies and their coupons.