Town & Country IGA Coupons, Deals & Promo Codes
Avoid putting back things on the shelf because you ran out of budget! The Town & Country IGA weekly ad for this week keeps you posted on the most recent deals and discounts, so it's easier to track prices and maximize your budget. This one, in particular, covers 35 promos from 04/21/2021 to 04/27/2021.
Once the week ends, the weekly ad gets updated so you get access to a fresh, complete set of jaw-dropping discounts. Of course, you can sneak a peek by using the Town & Country IGA ad previews, but the deals there are limited only. If you want to see the whole array, visit this site regularly so you'd have first access to offers you wouldn't want to miss.
To use these weekly ad specials, you can click on the arrows, plus, and minus buttons. The arrows get you from one collection to the other, so you can browse through all the deals in an organized manner. Meanwhile, the plus and minus buttons are for zooming in and out - if you want, you can use your scroller instead too.
Besides the Town & Country IGA weekly ad, you can also visit the Town & Country IGA coupon database. It has hundreds of vouchers from various brands and products. Click on the coupons to view details, see expiration dates, and then save them for near-future use!
We cannot find Town & Country IGA coupons and deals in our database, here are the recommended deals for you:

J. Lohr Cabernet Sauvignon or Elouan Pinot Noir
15% OFF 4 OR MORE WINES WITH CARD



4 $89 3 Organicall y Grow n 2 Lb Bag TablCarrotse

4.2 oz. Colgate Optic White ****** - ... 499 Mint Toothpaste

DiGiorno Original Pizza or Private Selection Stone Fired Pizza
$4.99

Store Packaged Guacamole, Queso or Salsa or Spinach Artichoke Dip
$5.0

Gold Peak Iced Tea 273 &Selected Varieties 29 Pepsi Cola

afoode $99 11 Wild TunSteaksa lb

$ 992 Organicall y Grow n NorthwesExtrat Fancy Granny Smithor Galapples4a lb YOUCHOICE!R

6 $ 993 2 Lb Bag ... Extra FancGala's,y Red's, Empire'sMac's, or Pink's New York StatLilApplese


ORGANIC PRODUCE Imported Organic Avocados or Mangoes


11 Sliced To Order lb $ 998 Imported AmmerlandeSwissCheeser Sliced To Order lb

DELI & B $ 14 99 Homestyle RarRoastBeefe Sliced To Order lb

1 $99 4 3 Count PkFreshg RomainHeartse

Banana Boat or Hawaiian Tropic Sun Care
$2.00 Off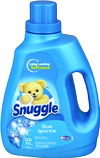 All Laundry Detergent or Mighty Pacs or Snuggle Fabric Softener, Scent Booster or Dryer Sheets
$2.00 WITH DIGITAL COUPON



Carnitas Boneless Cubed Pork
$1.99

Smart Living Easter Basket, Plastic Eggs or Grass or Mars, M&M's or Dove Easter Candies
buy 2, get 1 free of equal or lesser value

4 $99 4 Just Heat, Serve & Enjo4y Oz Pkg ... Shrimp & Krab oChefr Prepared Chef InspirationKrabs Cakes


afoode $ 993 USDA Grade A ... Fresh All Natural Urban MeadoNow Antibiotics EveBonelessChickenr Thighs lb


12-40 ct. - Selected Varieties Hefty Value Pack Slider 499 Freezer or Storage Bags.....

Fresh Sliced Hatfield Pepper or lb. 599 Honey Cured Ham


3 $ 1998 FresStoreh CutImported GruyerCheesee Sold By The Piece e a

André Sparkling, Barefoot Cellars, Yellow Tail 750 ml. or Sutter Home Wine 4 pk./187 ml.
$5.49

Bone-In or Boneless Chicken Wings
$5.0

299 Driscoll's-6 oz. Blackberries or Raspberrie

Wk9_DigCirc_Snuggle_TGC (1)
Related Brands to Town & Country IGA
Why pay full when you can get it for less? With this online Town & Country IGA circular, you can find the biggest discounts on branded items so you can save money even as you spend!
Such a perk is possible when you check out the top Town & Country IGA deals by brand segment of this Town & Country IGA sales flyer. This section features large discount collections from 6 brands, such as HT Traders, Nutella, Fresh Express, GREEN GIANT, Xtra, Osem.
To view those offers, click on the brand name, icon, or "view now" button. You'll be directed to a web page full of exclusive deals, which grows everyday so try to stay updated.
Here are the popular brands we found in our database:




Town & Country IGA Weekly Ad & Preview
Wondering where to find the craziest markdowns? Only right here, with Town & Country IGA weekly ad! It takes only a few clicks and scrolls to score the most budget-friendly offers on your screen.
But you know what's crazier? You can also find future whopping bargains with Town & Country IGA ad previews! It's a limited sneak peek, so grab the chance while it's hot!
How to save at Town & Country IGA?
Have you ever done window shopping online? It's possible through this Town & Country IGA weekly circular! All the best and cheapest products, as well as fantastic promo deals, compiled in one place so you don't have to leave your house. Besides this circular, Town & Country IGA also has huge coupon databases, weekly specials, sales flyers, and other online materials you can take advantage of and use to explore the length and breadth of its terrific offers.
Coupons at Town & Country IGA
Saving money at Town & Country IGA with the help of digital coupons is easy and rewarding. To get started, customers need to search for applicable coupons from various sources, such as websites, apps, or emails. Once you find them, you can clip Town & Country IGA coupons to the store loyalty card or enter the corresponding code when checking out.
By using these digital coupons, customers can save big on a wide variety of items, such as groceries, beauty products, and home items. In some cases, even higher discounts may be available than what would be available if the customer simply used their store loyalty card alone.
In order to make sure customers don't miss out on any savings opportunities, they should always check online or clip from newspapers before shopping to look for a valid Town & Country IGA coupon. Furthermore, it is important to remember to use the coupon when purchasing to take advantage of its discounts.
Overall, digital coupons are an excellent way for customers to save money when shopping at Town & Country IGA. With a little bit of research and effort into finding applicable codes, customers can enjoy great deals on items purchased from this renowned store.
Town & Country IGA Weekly Specials
Saving money at Town & Country IGA is easy with the help of its weekly specials and deals. Every week, there are many different opportunities to save money on everything from frozen goods to electronics. These weekly deals give customers discounts on select items, free shipping options, bonus points, or rewards. Thus, make sure to take advantage of these fantastic offers. To ensure you get all of these great savings opportunities, it's essential to check in with Town & Country IGA now and then.
You can also sign up for email alerts from Town & Country IGA weekly ad, so you'll always be one step ahead when finding the best new savings opportunities. Additionally, if you follow Town & Country IGA on social media such as Facebook and Twitter, you can often find additional monthly promotions and savings. That said, it is wise to remember that many of these discounts are only available for limited periods. Thus, acting fast is essential if you want to take advantage of a particularly enticing deal.
Finally, if you are a loyal customer who shops regularly at Town & Country IGA, check out their loyalty program. Members receive exclusive offers and discounts throughout the year. So when it comes time for your next shopping spree, take advantage of all that Town & Country IGA has to offer by checking out its weekly specials and deals of the week.
Town & Country IGA BOGO
Need to get more of one thing? Then take advantage of Town & Country IGA BOGO or buy one get one deals! The offer varies per item; for instance, a BOGO 10% deal entitles you to 10% off on the 2nd item. The best of them all is the BOGO free, which allows you to get the 2nd item 100% off - such a steal, right?
To be updated on the most recent BOGO offers, regularly check out our Town & Country IGA sales flyer. It features the most recent and exclusive deals and discounts, from BOGO promos to massive discounts.
Reward Programs
Another great way to save is by signing up for newsletters or loyalty rewards programs that offer exclusive savings or special discounts.
By signing up for Town & Country IGA's loyalty program or email list, shoppers can be among the first to hear about upcoming sales and existing discounts that they may not know about.
With a paid or non-paid membership, customers can access exclusive discounts and promotions in the store. For example, members are eligible for special coupon codes providing additional savings that may not be available in-store or online. It is also easy to keep track of rewards points with the program, allowing shoppers to redeem their points quickly and conveniently in-store.
Additionally, members benefit from promotions like free shipping and early access to sales events or new products. No matter what purchase you make from the Town & Country IGA ad, the Reward program makes it easier to save money while enjoying the shopping experience.
Online Exclusive Offers
Don't have the energy to get out and buy what you need? That's alright - you can still buy stuff without going out or even getting up! With the Town & Country IGA online store, you can shop from the convenience of your own bed and Internet. Add to cart all you need and before you check them out, make sure to check out the Town & Country IGA weekly circular - it has all the best online deals and biggest discounts you can use to maximize your budget and make savings.
Leverage Free Shipping
Avoid exceeding your online shopping budget when you use the Town & Country IGA ad! Not only does it feature the biggest online deals and discounts, you'll also find that it has the most exclusive free shipping offers, from specific products to vouchers. It's easy to use - flip through collections, earmark the ones you love, and follow instructions to make sure your product is being shipped for FREE!
Find Clearance Items
Shopping at Town & Country IGA just got a whole lot easier, thanks to the new clearance offers. Clearance offers allow shoppers to save on items that are no longer available or have been reduced in price due to overstocking. Thanks to these special discounts, shoppers can stock up on items like clothing and home furnishings for much less than full price.
To take advantage of clearance offers, shoppers should search for products that are listed as "clearance" and make sure to read any accompanying descriptions before making a purchase. With the power of clearance offers, savvy shoppers can maintain their budgets while still getting great deals from the Town & Country IGA ad.
Price Match at Town & Country IGA
Do you find it hard to stick to budget because of fluctuating prices? Avoid this dilemma by finding the most recent prices for your shopping list's items even without stepping a foot outside. Do so through the Town & Country IGA weekly ad, which lists the most accurate prices for hundreds of products at Town & Country IGA.
Besides price matching, you can also use the ad to find the best deals and discounts to further maximize your bduget.
Cashback reward program
Shopping through the Town & Country IGA weekly ad can be an even more rewarding experience, thanks to Cash Back. Cash Back allows shoppers to receive a percentage of their total purchase price back after checkout. This extra cash can really add up over time, and best of all, it is completely free and easy to use.
All customers need to do is log in at the store website and activate their Cash Back account. Special offers also appear periodically for extra savings opportunities. With Cash Back, shoppers can save even more money on their favorite items at Town & Country IGA.
Shop at Right Time
Shopping at the right time for mega sales can be a great way to save money at Town & Country IGA. In particular, mega sales, like Black Friday and Cyber Monday, allow shoppers to nab amazing deals on clothing and accessories. The key is to develop an action plan that takes advantage of these opportunities. You should start by researching upcoming mega sales at Town & Country IGA weekly circular and find out what will be available for purchase.
Once you have this information, create a budget and stick to only purchasing items that are on sale or are within your budget. By planning ahead and taking advantage of discounts, you can stock up on all of your must-have items while sticking to your limits. With a bit of planning, you will save money every time there's a mega sale at Town & Country IGA.
Shopping at Town & Country IGA
Town & Country IGA In-store Shopping
Shopping in-store can be a great way to save money. Stores often feature extended discounts with their ads, and the Town & Country IGA weekly ad this week is no exception! Taking advantage of these sales can help savvy shoppers keep their budgets under control while still buying the items they need and want.
Shopping in-store allows customers to browse the products they are considering. Furthermore, they can make more informed and balanced choices than could be made by ordering online. Additionally, in-store shopping is ideal for those who hate the time an online order requires for delivery.
Curbside Pickup
If your local Town & Country IGA did not have a certain item on stock, there's an easy solution to that: curbside pickup. Through this service, customers like you can order a specific object and have it shipped to your local Town & Country IGA or another convenient location. This is great for those who want to save on shipping fees, or just want to purchase items before setting foot at Town & Country IGA. To learn more about this offer, check out the Town & Country IGA flyer - it contains all the info you need; plus, you can check if there are promo offers, too.
Delivery at Town & Country IGA
Shopping from the Town & Country IGA ad and sales flyer can be even more convenient with delivery options. No longer do shoppers have to worry about fighting traffic and long lines when trying to take advantage of Town & Country IGA's discounts. This feature makes all the difference for busy families or those who do not have access to vehicles. Instead, shoppers can use delivery services to save time, energy, and money.
Online Shopping at Town & Country IGA
If you're don't want to go out but need to shop to de-stress, here's a great alternative: online shopping. With a few taps on your screen, you can browse collections, add to cart, check out, and opt for delivery! Online shops are the trend right now, and to make sure your local Town & Country IGA has one, check out the Town & Country IGA circular. It will surely link to the shop; plus, it features great deals and discounts you can use.
Mobile Digital App
Town & Country IGA understands the need for convenience in the hectic modern lifestyle, and their helpful app provides just that. With the Town & Country IGA app, shoppers can take advantage of their Town & Country IGA flyer, which is updated weekly with new deals and discounts on everyday needs. The Town & Country IGA app also offers an easy-to-use interface, personalized recommendations, and real-time notifications whenever favorite items go on sale. Town & Country IGA app simplifies shopping and lets users know they are getting the best offers available.
How EveryPayJoy Help you Save?
Everypayjoy is a fantastic website that helps you save money on everyday purchases. It provides access to Town & Country IGA sales flyers, weekly ads, and exclusive deals and coupons. Thus, the platform allows users to pinpoint the best prices, discounts, and special offers.
With EverypayJoy, you will never miss out on significant savings again. Its simple design allows users to quickly find what they need and maximize their budget without sacrificing quality. Affordability aside, the variety of options available at Everypayjoy is guaranteed to have something for everyone.
You can find amazing deals on products from clothing, furniture, electronics, and beyond in the Town & Country IGA sales flyer. So why not save some extra money with every purchase? Putting your hard-earned money back where it belongs, in your pocket.
Everypayjoy also provides exclusive deals and coupons to help you save money on your purchases. With so many value-friendly options at your fingertips, Everypayjoy is an invaluable shopping companion that enables you to save.
Disclaimer: Town & Country IGA is a registered trademark of Town & Country IGA and is not affiliated with our company. We are not affiliated with, endorsed by, or connected to Town & Country IGA. Our use of any trademark belonging to another company is not done with the intent to confuse consumers but is rather incidental in promoting these companies and their coupons.