TJ Maxx Coupons, Deals & Promo Codes
Do you find shopping trips to be too much of a hassle or expense? Turn that around by using the TJ Maxx weekly ad for this week to plan your purchases from 03/23/2023 to 03/30/2023. It showcases most recent and exclusive promo offers, efficiently categorized into collections for easy and quick browsing.
Besides planning this week's shopping, you can also prep for future purchases using the TJ Maxx ad previews. Like the weekly ad, it also feature discounts and deals but are all set for the next few weeks. Thus, you get a headstart on the shopping bonanza.
But why should you plan shopping even? Isn't that a spontaneous thing to do? Once you've gone on prepared shopping trips, you wouldn't turn back - everything goes much more efficiently, as you know where, what, and how much you're getting.
Plus, the TJ Maxx ad introduces you to mind-blowing promos and pricedrops. Why pay full prices when you can get them slashed, right? Besides the promo deals, you can also access a TJ Maxx coupon database containing easy-to-use vouchers, which lowers your total even more.
Using the TJ Maxx ad, previews, and coupon database is effortless. There are arrows or "next" buttoms you can click on to flip from one collection to another. Then, you can zoom in on items using the scroller. If you want to get more coupon details, click on the coupon itself!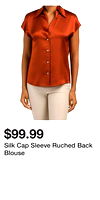 Silk Cap Sleeve Ruched Back Blouse
$99.99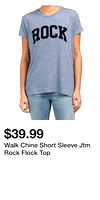 Walk Chine Short Sleeve Jtm Rock Flock Top
$39.99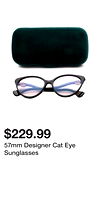 57mm Designer Cat Eye Sunglasses
$229.99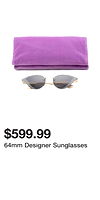 64mm Designer Sunglasses
$599.99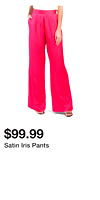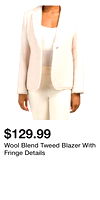 Wool Blend Tweed Blazer With Fringe Details
$129.99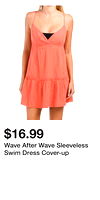 Wave After Wave Sleeveless Swim Dress Cover-up
$16.99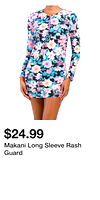 Makani Long Sleeve Rash Guard
$24.99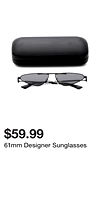 61mm Designer Sunglasses
$59.99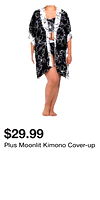 Plus Moonlit Kimono Cover-up
$29.99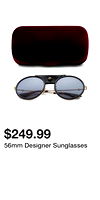 56mm Designer Sunglasses
$249.99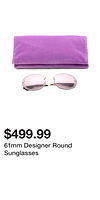 61mm Designer Round Sunglasses
$499.99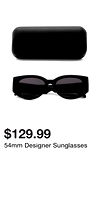 54mm Designer Sunglasses
$129.99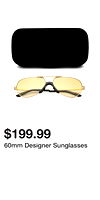 60mm Designer Sunglasses
$199.99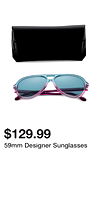 59mm Designer Sunglasses
$129.99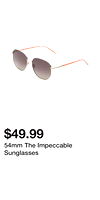 54mm The Impeccable Sunglasses
$49.99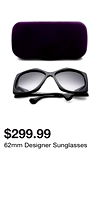 62mm Designer Sunglasses
$299.99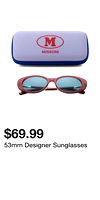 53mm Designer Sunglasses
$69.99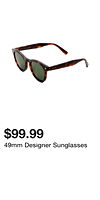 49mm Designer Sunglasses
$99.99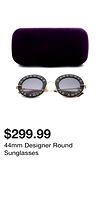 44mm Designer Round Sunglasses
$299.99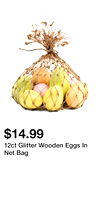 12ct Glitter Wooden Eggs In Net Bag
$14.99
12.5x15in Rabbit Platter
$16.99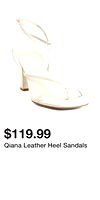 Qiana Leather Heel Sandals
$119.99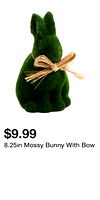 8.25in Mossy Bunny With Bow
$9.99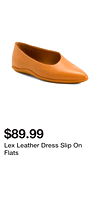 Lex Leather Dress Slip On Flats
$89.99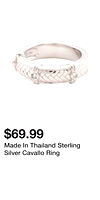 Made In Thailand Sterling Silver Cavallo Ring
$69.99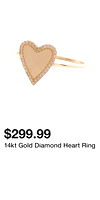 14kt Gold Diamond Heart Ring
$299.99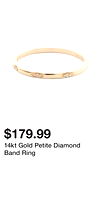 14kt Gold Petite Diamond Band Ring
$179.99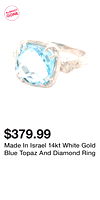 Made In Israel 14kt White Gold Blue Topaz And Diamond Ring
$379.99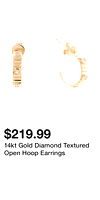 14kt Gold Diamond Textured Open Hoop Earrings
$219.99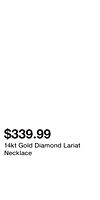 14kt Gold Diamond Lariat Necklace
$339.99
Related Brands to TJ Maxx
Shopping at TJ Maxx with their sales flyer and circular is a great way to find unlimited deals on top brands. With over 6 different brands, shoppers can be sure they are getting a fantastic selection of products. You will find 6 reputable brands in RANCH PRO, Philadelphia, CADBURY, PictSweet, DR PEPPER, Renuzit that will make sure that you get what you need at excellent prices.
Shopping with the TJ Maxx sales flyer is different. When looking for top deals, you must check out all the brands available to find the best value for your budget. No matter what type of product you are looking for, there's something for everyone at TJ Maxx circular.
With dynamic parameters and regular updates on the latest discounts and deals, customers can take advantage of unbeatable prices on quality items from top brands. Additionally, shoppers have access to detailed product features, so they know what they're buying before making their purchase.
Here are the popular brands we found in our database:
TJ Maxx Weekly Ad & Preview
Budgeting is made easier with TJ Maxx weekly ad and TJ Maxx ad previews! With just a few clicks and scrolls, you can dive into the most recent AND future collections of promo sales and quality products. So what are you waiting for? Grab the chance to stay updated and don't miss out on exclusive offers.
How to save at TJ Maxx?
Have you been spending more and saving less when shopping at TJ Maxx? Well, that needs to be changed - you should spend more AND save more! You can do that using coupons, discounts, weekly ad specials, and many more deals. Keep updated with these promos and learn how to save at TJ Maxx using our TJ Maxx weekly circular!
TJ Maxx Digital Coupons
Want a wallet full of coupons? You can do better with this massive digital database of TJ Maxx coupons! Not only are they much, much more lightweight than a purse bursting with voucher stubs, they're also more updated and comprehensive. Indeed, this database aims to cover each and every digital voucher you can use TJ Maxx. Thus, it is regularly updated so you always get an influx of the freshest and most exclusive offers.
You can also click on each coupon to find pertinent details, such as terms, conditions, discount caps, and expiration dates. You can either save them for future purchases or redeem right away.
Deals of the Week
Going on a shopping trip at TJ Maxx this week? Check out the TJ Maxx weekly ad first! It helps you discover the best weekly specials, biggest product discounts, and other exclusive offers you can use to maximize your trip. You can also use it to accurately project expenses and compare prices!
To use the weekly ad, flip through the collections like you do with a physical catalog. There are arrow buttons that let you go back and forth. You can also use the magnifying glass icons or your scroller to zoom in and out. Some product details are too small to see if you don't zoom in.
TJ Maxx BOGO
Saving money on a TJ Maxx ad with the help of Buy One Get One (BOGO) offers is an easy and cost-effective way to stretch your budget. In addition to providing customers with a two-for-one deal, many stores also run promotional BOGO 50% sales on specific items. To maximize savings when taking advantage of a BOGO offer, it is essential to shop strategically and know how to use the promotion to its full potential.
Start by being aware of the store's BOGO policy so you can understand which deals are available and the terms and conditions for each offer. Many stores have restrictions on the types of products that qualify for their BOGOs. Additionally, some retailers limit the number of times you can use a special BOGO deal during a single shopping trip, so keeping track is essential to avoid overspending.
Consider buying non-perishable items like paper towels and canned goods when using a BOGO promotion. Such things tend to be less expensive than fresh produce or other items that may spoil before you use them. If there's a buy one get one free sale on a thing you don't need right away, such as toilet paper or laundry detergent, stock up while the prices are low and save them for later.
Membership Program
You can earn while you shop if you are part of the TJ Maxx reward program. Membership of this program entitles you to one point if you reach a certain amount of purchase at TJ Maxx. Thus, the more you spend, the more points you get. You can save up these points for future splurges! Besides points, you also get access to exclusive and massive promos.
If you want to join the reward program, find the instructions in our TJ Maxx sales ad. Membership fee is affordable and worth much less than the savings and deals you can get throughout your membership duration.
Online Exclusive Offers
Shopping online at TJ Maxx with exclusive offers can be an excellent way to save money on purchases. One of the easiest ways to find these exclusive deals is by checking out the store's website. You can often find discounts on everything from clothing and furniture to electronics and appliances.
You may also want to check out TJ Maxx weekly circular, which sometimes lists special deals available exclusively online. One of the best ways to keep track of TJ Maxx's exclusive online offers is by following them on social media platforms such as Twitter and Facebook. These accounts often feature updates about new promotions, advertising upcoming sales events, and alerting followers about any current sales going on.
Free Shipping
Shopping at TJ Maxx can be a gratifying experience, but shipping costs can often turn away potential customers. Luckily, TJ Maxx makes shopping with them even more irresistible by offering free shipping. By taking advantage of this great offer, you can save yourself a good amount of money while still getting exactly what you need.
Depending on the item(s) and their availability, your order could be on its way within 2-3 business days without any terrifying shipping fees attached. There are also other opportunities, including the TJ Maxx weekly ad that TJ Maxx occasionally offers. Thus, it would be wise to take advantage of these when they arise in order to get the most out of your purchase.
Find Clearance Items
If you've been eyeing certain seasonal items and find them too expensive for your budget, wait until they hit the clearance sales section. Prices are much lesser than before and quality is usually more or less the same. Truly a gem these clearance sales are! But you're not the only one who knows of them - other expert shoppers are also eager to find jewels on those racks.
To get ahead of everyone, you can watch out for clearance sales announcements on TJ Maxx sales flyer and ad previews. These promotional materials provide sneak peeks into huge yet limited deals at TJ Maxx, including clearance sales.
Price Matching
Are you an avid shoppper at TJ Maxx? Then you should subscribe to the TJ Maxx weekly ad! Not only does it help you discover the best deals and discounts, it's also a reliable resource for price matching. Easy to access anytime, anywhere, you can easily compare and contrast prices, or simply just check if your favorite products have taken a cost hike or not. Items are organized into collections, so searching for your items or brands is easy.
Cashback Program
Shopping through the TJ Maxx weekly ad can be an even more rewarding experience, thanks to Cash Back. Cash Back allows shoppers to receive a percentage of their total purchase price back after checkout. This extra cash can really add up over time, and best of all, it is completely free and easy to use.
All customers need to do is log in at the store website and activate their Cash Back account. Special offers also appear periodically for extra savings opportunities. With Cash Back, shoppers can save even more money on their favorite items at TJ Maxx.
Shop at Right Time
Do you want to make a lot of savings this year or are you planning a certain big purchase? Whichever you're doing, it's important you know when the right time to shop is. The right time is when the offers are best because the discounts are huge and the prices are dropped. But when exactly is that?
Some of the best days to make purchases is during Black Friday, back to school, Christmas, and more. Stores and brands launch the biggest promos during those seasons, so be sure to buy what you need during such times. To know exactly when these sales seasons begin, you can check the TJ Maxx ad previews. It's a digital resource TJ Maxx uses to announce exclusive and limited deals, discounts, and offers. For sure, it would give you a sneak peek into what the shopping seasons have to offer.
Shopping at TJ Maxx
TJ Maxx In-store Shopping
Is it time to stock on some groceries? Before you make that regular trip to your local TJ Maxx, add this to your routine: bookmark and check the TJ Maxx sales flyer before you leave. This promo material compiles money-saving discounts and deals, so you can make the most out of your budget and save as much as you can. It also tells you until when these promos are good for, and how you can avail them. It is a valuable resource for any pro-shopper, so don't pass on it!
Curbside Picku at TJ Maxx
Curbside pickup is an invaluable service for shoppers looking for a convenient, time-saving way to purchase products. Not only does curbside delivery save time, but it also offers shoppers peace of mind. The shoppers can have the convenience of having their items delivered directly to their car.
Furthermore, with curbside pickup, shoppers can take advantage of special TJ Maxx sales flyer discounts and other exclusive store-offered deals that aren't usually available online. All in all, curbside pickup is a fast and reliable way for shoppers to make their purchases.
Delivery
With the busy lives people lead, taking time to shop for everyday items can be difficult. Fortunately, TJ Maxx is offering delivery options that make shopping easier than ever. The TJ Maxx sales flyer states that shoppers can benefit from its delivery service. You can have the convenience of ordering online or directly through the store and never have to leave home. Doing so will reduce stress and allow you more time to do what you love. So, while people may not have time to shop in-store, they can still easily get what they need through the store's delivery service.
Online Shopping
Online shops are popular for a reason. Firstly, they're convenient and easy, as everything is organized by collection. Unlike in-store shopping, you won't have to scramble to find stuff on your shopping list. Secondly, and best of all, it's cheap, mainly because of the dozens of deals and discounts, which you can find on the TJ Maxx circular. Lastly, everything is delivered to your home. So, if you want to enjoy all those, see if your local TJ Maxx is online!
TJ Maxx App
Shoppers can benefit greatly from the TJ Maxx app, a convenient way to access TJ Maxx circular. From anywhere with their mobile devices, shoppers can browse the latest deals and discounts. The app sends shoppers personalized notifications that alert customers when their favorite items go on sale.
TJ Maxx app further adds convenience by integrating with popular payment systems within the app. In short, the TJ Maxx app offers shoppers a simple way to manage their grocery budget better while enjoying a wonderful selection of goods at discounted prices.
How EveryPayJoy Help you Save?
If you're a shopaholic, there are two things you must do: bookmark the EveryPayJoy website and subscribe to its TJ Maxx weekly ads. They are the easiest ways to get and prolong that euphoric shopping high, as they allow you access to the best deals, discounts, coupons, and other promos at TJ Maxx. The weekly ads are easy to flip through and item prices are highly accurate and recent. The ads also specify the days they are good for and are automatically updated right after the end of the week.
Besides the weekly ads, the website also has a coupon database! All the biggest vouchers, sorted by brand for your easy perusal. Like the weekly ads, expiration dates are also indicated, so you know when you can spend them. Great way to save money, right?
EveryPayJoy also posts articles that provide great shopping tips! These writeups provide valuable and exclusive information you can use to go under or maximize your budget. All these, and the ones above, come for free so don't waste the opportunity!
Disclaimer: TJ Maxx is a registered trademark of TJ Maxx and is not affiliated with our company. We are not affiliated with, endorsed by, or connected to TJ Maxx. Our use of any trademark belonging to another company is not done with the intent to confuse consumers but is rather incidental in promoting these companies and their coupons.