The Fresh Grocer Coupons, Deals & Promo Codes
Reading the The Fresh Grocer weekly ad this week is unchallenging and fruitful. All of the current sales are categorized and easy to identify, so you can quickly find what you are looking for. For example, you will see the The Fresh Grocer ad divided into fresh meat, seafood, pantry essentials, beverages, alcohol, pet supplies, and many more categories.
So, keep an eye out so you can save money on groceries and other items offered by The Fresh Grocer. The The Fresh Grocer ad has 31 exciting deals that are valid through the end of this week, starting on 06/02/2023 and ending on 06/08/2023. There are currently 31 available in the The Fresh Grocer weekly ad this week, all offering great savings.
Whether you are shopping for yourself or your family, or even if it is just a special occasion gift, looking through the The Fresh Grocer weekly ad this week can help you save money. In addition to providing discounts on items found in stores, there may also be coupons available that can help you save even more money. You will find an available The Fresh Grocer coupon in the database, which is regularly updated with new offers and specials.
Having a look through the The Fresh Grocer ad could be beneficial for anyone who wants to get their hands on great products and services without breaking their budget. Not only does it provide discounts that can lower your grocery bill significantly, but it also helps customers stay up to date with all the products available at The Fresh Grocer.
Knowing what products have been discounted allows customers to ensure they are getting the best possible value when shopping at this store. Additionally, customers can find out about upcoming promotions and take advantage of all potential savings opportunities.

Sunflower Plant
3 for $15.0


9-Ct. Mini Boston Cream Donuts
SAVE $1.50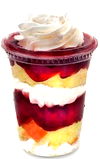 Mini Fruited Snail Danish
$3.99

Apple or Cherry Turnovers
$4.99


Lemon Cream Cheese Coffeecake Bites
$4.99

Store Made Pudding Cake
$4.49

Strawberry Rhubarb Pie
Your Choice $3.99



Pepperoni and Cheese Strombolis
$6.99

Lemon or Lemon Crumb Pie
$3.99
Bowl & Basket
SAVE UP TO $0.70


Chicken Alfredo Meal
Your Choice $11.99

Fettucine & Meatball Meal
your choice $11.99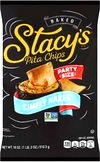 Alpine Lace Swiss Cheese
SAVE $1.00/lb.

Alpine Lace
SAVE $1.00/lb.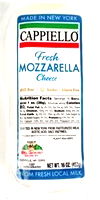 Frito Lay Snacks Party Size or Tostitos Dip or Salsa
3 for $9.99

Fresh Halibut Steaks or Fillets
SAVE $2.00/lb

Local Sea Scallops
SAVE $2.00/lb.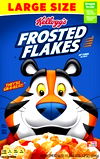 Fresh Wild Caught Gulf Shrimp
SAVE $1.00/lb.
The Fresh Grocer Deals by Brands
Hardly anything else beats the quality of branded pieces but let's admit it - most of them have price tags that can rip your wallets. But that's about to change because with this The Fresh Grocer circular, you don't have to sacrifice quality anymore. It lets you get access to the top The Fresh Grocer deals by brand, a segment decked with big-discount vouchers and markdown items from 12 brands.
Specifically, it features promo deals from the following brands: Bowl & Basket, Wholesome Pantry, Blue Bunny. If your favorite brand, voucher, or product isn't here, don't worry; the The Fresh Grocer sales flyer often gets updated so you'd have more amazing deals from more brands!
The Fresh Grocer Weekly Ad & Preview
Are you looking for the finest deals and discounts at your favorite The Fresh Grocer grocery store? Look no further than the weekly ad! Viewing the The Fresh Grocer Weekly Ad is a great way to save money on groceries, household items, health and beauty products, and much more. With the sneak peek of the upcoming The Fresh Grocer ad, you can easily plan out your shopping so that you don't miss any of the great deals that The Fresh Grocer has to offer.
How to save at The Fresh Grocer?
Heading out to the mall again? Before doing so, establish a pre-shopping ritual of checking out this The Fresh Grocer weekly circular. Use it to find better deals or discounts you can use so you won't have to spend so much outside. You can also save and redeem applicable coupons. Just five to ten minutes of browsing the ads and collections would save you much money - wouldn't that be great?
The Fresh Grocer Digital Coupons
If you are looking for extra savings, don't forget about the chance of utilizing the The Fresh Grocer coupon. Check online or clip from newspapers before shopping. The Fresh Grocer coupons are often available for a wide range of products that could be helpful when shopping at The Fresh Grocer.
The Fresh Grocer digital coupons offer great discounts on a variety of items, including groceries, beauty products, and home items. To start saving through digital coupons, a customer needs to find an applicable coupon from various sources such as websites, apps, or email. Furthermore, you must clip it to their store loyalty card or enter the corresponding code when checking out. With The Fresh Grocer coupons, you can get an unbeatable deal on the products you love. You just have to remember to use them.
Furthermore, digital coupons often offer additional benefits such as free shipping or cashback rewards. This means that you get discounts on select items when purchasing them online. Moreover, there is also a chance to earn rewards or even receive additional discounts through cashback programs. With these extra benefits combined with traditional coupon savings, The Fresh Grocer digital coupons are sure to dent your budget.
These coupons are a great way to get the most bang for your buck while shopping at The Fresh Grocer. With digital coupons, you can access exclusive deals and discounts that are unavailable elsewhere. All you need to do is apply the coupon code during checkout, and voila, instant savings!
Deals of the Week
Back then, flipping through product magazines and catalogs were a subtly fun way to pass time. You see amazing products, fantastic discounts, and even buy one get one deals. This time, though, most such catalogs are elusive to find or you must pay a subscription to use them.
With the The Fresh Grocer weekly ad, you can replicate that nostalgia of browsing through weekly specials and product collections. But this ad is much better than the catalogs of the olden days. Firstly, it's digital, so you can access it anytime, anywhere, which makes price comparisons easier. Secondly, it's easy to use - just click on a few buttons to browse. Lastly, it's free!
BOGOs
Don't hesitate to get more of everything because this week is full of buy one get one (BOGO) deals! With these promos, you get the chance of getting the second item for free or at a big discount (from 50% to 90%). Such offers are all featured in the latest The Fresh Grocer sales flyer, the ultimate resource material for avid shoppers as its full of deals, discounts, and promos (not just the BOGO ones).
Reward Programs
Are you a part of our The Fresh Grocer reward program already? If you aren't, register yourself, quick! You don't want to miss out on the hundreds of points you can earn, deals you can steal, and discounts you can enjoy as a member.
All the savings you can earn surely make the affordable membership fee worth many times over than it is. So don't hesitate to check out our The Fresh Grocer sales ad for registration instructions.
Online Exclusive Offers
Do you feel like there's little difference between online and physical shopping? Well, you might be doing it wrong. Expert online shoppers know that the digital world is where you can find the cheapest thrills, biggest discounts, and most fantastic deals. If you want to be in on the secret, check out the The Fresh Grocer weekly circular! It's where the find all these fantastic and updated promos, and you shouldn't miss out on those, too!
Free Shipping
Shopping online can be a great way to save money, especially when you take advantage of free shipping at The Fresh Grocer. Not only can this help you avoid long lines in the store, but it will also give you a chance to pay no extra fees for shipping. Some stores may offer free promotional codes for a certain order size. Sign up for their newsletter to get notifications about these special offers throughout the year, and start saving on your orders today.
You can also follow them on social media where they often share deals, promotions, and other cool offers that may include free shipping. Taking advantage of these options should help you save big on every purchase and make your shopping experience even more enjoyable.
Clearance
If you love the thrill of going through a mass of colors, forms, shapes, and sizes, clearance sales are the best place for you. These racks are filled with off-season, surplus, and other many, many items, often in a state of disarray. There's usually no organization, and if there is, that's usually gone after a blizzard of shoppers. But even so, shopping through clearance racks are one of the best, money-saving hacks. Prices are so reduced, some great items comet at 60% off.
To join in and be on time for the fun, watch out for announcements of clearance sales on The Fresh Grocer sales flyer. They are usually for a very limited time only, and you must be there right away. It's not a good idea to start shopping during the sales last few days as you won't have the good stuff anymore.
Price Match at The Fresh Grocer
Price Matching is a great way to save money while shopping at The Fresh Grocer. It allows customers to compare prices and get the lowest cost for the same items they want. Here's how it works:
Before you shop, do some research and take note of which stores have lower prices for the products you're interested in buying. Ensure these prices are still active when you are ready to purchase.
Price matching isn't limited to just one item. By taking advantage of Price Match policies, customers can save time and money by receiving guaranteed low prices on their purchases from The Fresh Grocer sales flyer.
Cashback reward program
Shopping at The Fresh Grocer just got even more rewarding. With the help of cashback, customers can now earn money while they shop! To get started, the customer must simply link their store account with a cashback website and shop. It is that easy.
This will add up to savings or loyalty points you can use to access exclusive The Fresh Grocer deals. As an additional benefit, cashback offers assure shoppers of additional value for every purchase made. With just a few clicks, customers can enjoy substantial savings on all their purchases with the The Fresh Grocer ad. A win-win for everyone!
Shop at Right Time
Want to go on a shopping spree at The Fresh Grocer? Plan it first! To do so, start by deciding on the "when"? Well there's no better moment to go shopping than when promos are at their peak. This happens a few times a year, such as during Black Friday, back to school, Christmas, and more. So make sure set the date for those days because they're the right time to shop til you drop.
Also, you'll need to set a budget. While you can put down a certain amount and go with it on the day itself, it's best to check out prices, deals, and discounts in advance. You can do that with The Fresh Grocer ad previews! They let you sneak a peek on what future promos The Fresh Grocer plans to launch, so planning that shopping spree is a breeze!
Shopping at The Fresh Grocer
The Fresh Grocer In-store Shopping
Before going on an in-store shopping trip, make sure you have everything you need : (1) shopping bag, (2) shopping list, and (3) The Fresh Grocer sales flyer.
Wait ... what even is a sales flyer you'd ask and why is it essential? A sales flyer is a promotional resource from The Fresh Grocer, which features the latest and biggest deals, discounts, promos, and other irresistible offers. It's a great way to stay updated on item prices, too! Thus, you can use this conveniently online material to plan your shopping trip so you can maximize your savings and budget.
Curbside Picku at The Fresh Grocer
Shopping using curbside pickup is becoming increasingly popular these days due to its convenience, safety, and affordability. With the click of a button, shoppers can find the item they are looking for in the The Fresh Grocer ad, add it to their cart, pay online and schedule a pickup time.
This saves shoppers time and effort of going into the The Fresh Grocer. Stores will often attach a sales flyer with orders that include deals exclusive to online shoppers. This is an excellent way for shoppers to get even more value for their purchases by taking advantage of special promotions.
Delivery
If you don't have time to do the groceries and shopping, don't fret! Instead, use the The Fresh Grocer weekly ad this week to see if your local The Fresh Grocer allows online shopping AND delivery. You can use those services to get everything you need with a few finger taps and clicks. Once you're done paying, you can just work on other things and wait for the package to arrive -- really convenient and time-saving.
Online Shopping at The Fresh Grocer
Change the way you shop by letting the store come to you, which is possible if your local The Fresh Grocer has an online shop! All products you would see in the physical branch (and more) are available on the online shop. You can flip and browse web pages like you're walking down aisles of goods. To check if your local The Fresh Grocer has an online shop, view the The Fresh Grocer circular, which is regularly updated with latest news, services, and promos.
The Fresh Grocer App
Have you seen a The Fresh Grocer ad showcasing The Fresh Grocer online store or app? If you did, that's a sign to visit your fave app store, see if the app's up for download, and install it right away! With the app on your phone, everything you need is one tap away, which will save you a lot of time, effort, and stress.
How EveryPayJoy Help you Save?
Want to find the weekly ads, deals, discounts, coupons, and sales flyers of ALL stores in ONE place? Sounds impossible but a website for that is up and running already. Check out open-access website called EveryPayJoy - it has all the promos you need, such as the The Fresh Grocer weekly ads, The Fresh Grocer sales flyers, brand coupons, and more. You don't even have to pay or get a subscription!
However, if you want to be notified of the latest deals, you can provide your email. Soon enough, you'll regularly receive news and updates regarding promos from various stores, especially your favorite ones. You'll also know when, where, and how to get those deals. Use those info wisely, and you'd enjoy shopping more and stick to budget better.
If that isn't enough, you can also visit the site's coupon database. Everything is sorted by brand, so if you were planning to make a big purchase at a certain store, check first if they have a coupon or two you can use. After all, you'd want to save as much as you can!
Disclaimer: The Fresh Grocer is a registered trademark of The Fresh Grocer and is not affiliated with our company. We are not affiliated with, endorsed by, or connected to The Fresh Grocer. Our use of any trademark belonging to another company is not done with the intent to confuse consumers but is rather incidental in promoting these companies and their coupons.