Taylorsville Country Mart Coupons, Deals & Promo Codes
Being forced to go out of your shopping budget is a real kicker, especially when you're saving money. With prices increasing more often than before, these incidents get even more frequent.
Is there a way to stay updated with prices and promos without leaving your house? There is, and it's by using the Taylorsville Country Mart weekly ad for this week. It's a digital circular that displays all the amazing pricedrops and discounts exclusive from 05/29/2023 to 06/04/2023.
You can treat the Taylorsville Country Mart ad like the most recent catalog. Flip through pages of product collections using arrows or the "next" button. Once you come across some products you need to buy, zoom in using your scroller to view the prices, product info, and other details. As these prices are set for this week, your budget is more accurate than before!
If you're not doing shopping this week, you may be more interested in the Taylorsville Country Mart ad previews. These previews show a limited number of promos and discounts for the next few weeks, so you can write your shopping list and set your budget ahead of time!
To further maximize your budget, get a voucher from the Taylorsville Country Mart coupon database! When applied with the Taylorsville Country Mart weekly ad discounts, you don't just prevent overspending - you might even get save more money than expected.

NO - Nathan's Nathan's COLOSSA COLOSSA BEEF FRANKS BEEF FRANKS 32 Oz. Nathan's Famous Colossal $899

BOX 24 BIG PATTIES BEEF PATTIES - WT. - - BOX BEEF PATTIES KEEP FROZEN 6 Lb. Box Holten Quarter Pound Frozen Beef Pattles Ea.

6 Pack Ciabatta Rolls $269 Wilson Pit Ham $599 Lb.

Russet $119 Lb. Baking Potatoes

COVERED WAGON SLICED BACON Slices Excellent for Salads 10 Lb. Box Covered Wagon Sliced Bacon $2499 Ea.

Sold In 5 Lb. Chub Only! STENDARD PRIDE GROUND BEEF DUE Chub Pack 73% Lean Ground Beef Ea.

Previously Frozen Medium $179 Lb. Pork Spare Ribs

Save VANILLA TREAT - - Sove NEAPOLITAN $499 4 Qt. Pail Always Save Ice Cream

$399 Save 48 Oz. VEGETABLE Always Save VEGETABLE OIL Vegetable Oil

U.S.D.A. Inspected Whole Boneless Beef $799 Now York Strin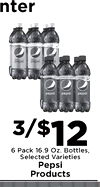 nter pepsi pepsi pepsi 3/$12 6 Pack 16.9 Oz. Bottles, Selected Varieties Pepsi Products

Always Save CRUNCHY Always Save PEANUT BUTTER = 2/$4 CREAMY 18 Oz. PEANUT BUTTER Always Save Peanut Butter

Always Save MAYONNAIS 2/$7 Always Save 30 Oz. MAYONNAISE Always Save Mayonnaise

Always Save SALTINE 4 CRACKERS UNSALTED - TOPS Always 4/$5 Save 16 Oz. SALTINE 4 Always Save CRACKERS Saltine Crackers ORIGINAL -

Alwo Sav Alway Save Save 10/$10 ORIGINAL Save 18 Oz. BBQ SAUCE Always Save HICKORY BBQ SAUCE BBQ Sauce

Always Save LEMON SANDWICH CREME COOKIES Always Save 2/$3 PEANUT BUTTER 25 Oz. Always Save Cookies

Always Save SINGLE SERVING CHEESE Always Save SINGLE SERVING 10/$10 PEPPERONI 5.2 Oz. TAIN PIZZA Always Save Thin Crust Pizza CARD

from the baker SMOKED GOUDA SMOKED-GOUDA - Yancy Cheese 7.6 Oz. Fancy $649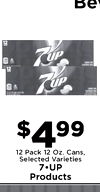 Be 12 - 7UP - 12 - $499 12 Pack 12 Oz. Cans, Selected Varieties Products

7 Inch Rich's Double Layer Red Velvet Cake

ry deli Pritzel - Crisps - - 7.2 Snack Pretzel Oz. Factory $349 Crisp

9 Inch Rich's Chocolate Chip $749 Message Cookie


- - 12 Ct. Rich's Glazed Donut Rings $799

Lb. Mississippi Sweet Potatoes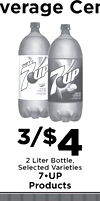 verage Cer DIET - - - - 3/$4 2 Liter Bottle, Selected Varieties Products

" Bryan or Kahn's Beef Bologna $449 Lb.

- GOOD adidas TIMES - - - $ 899 37 Oz. Taylor Farms Veggie Tray

Green First Gíant Portabella Mu shrooms Green Giant Mushrooms $ 299 6 Oz. Green Giant Sliced Portabella

California Lb. Red Cherries

4/$5 16 Oz. Field Field - - Plump and Juicy or Fischer's WIENERS - Hot Dogs -

3/$199 Ears Bi-Color Sweet Corn

$179 Lb. Whole Boston Butt Pork Roast

$599 Ea. Seedless Watermelon

Lb. Family Pack Fresh 73% Lean Ground Beef
Related Brands to Taylorsville Country Mart
Staying updated on your favorite brand's newest deals and discounts can be tricky, but not when you have this weekly Taylorsville Country Mart circular. It has a section called the top Taylorsville Country Mart deals by brand, wherein 6 icons and names are displayed.
When you click on the brand icon or the "view now" page, you are directed to a page full of exclusive, updated, and authentic deals. Click on each offer to see details. Note that these promos may be for a limited time only, so get them while you can!
Currently, only the following brands are featured in the Taylorsville Country Mart sales flyer: Wesson, Litehouse, Califia, Golden Bear, Advil, Smithfield. But this collection is ever-growing, so expect to see a few names and icons soon.
Here are the popular brands we found in our database:
Taylorsville Country Mart Weekly Ad & Preview
Shopping for the week's groceries just got effortless with Taylorsville Country Mart's Weekly Ad! Planning is key to ensuring you get the most out of your budget and shopping experience. Check out the current Taylorsville Country Mart ad to find top deals and save big on all of your favorite products. Take advantage of this excellent opportunity to plan your meals and shopping list early to take full advantage of all that Taylorsville Country Mart has to offer. Not only can you browse the full selection of discounted items, but now you can also get a sneak peek into Taylorsville Country Mart weekly ad upcoming specials!
How to save at Taylorsville Country Mart?
Make the most out of your money when you shop at Taylorsville Country Mart! From buy one get one offers to price markdowns, there are many ways you can maximize your budget. Discover them all through our Taylorsville Country Mart weekly circular, a digital resource that compiles all the best deals in one place. It's easy to use and accessible anytime, anywhere.
Coupons at Taylorsville Country Mart
Do you often find yourself CONSTANTLY losing those tiny coupon stubs the store gives you? Don't worry about that anymore. When you have access to the largest digital coupon database, you won't have to scramble through your wallet or purse for those stubs. Instead, with a smartphone and the touch of your finger, you will found hundreds of Taylorsville Country Mart coupons you can redeem anytime, anywhere.
These coupons provide an array of privileges, from huge product discounts to free shipping, so use them wisely. To find more details on each coupon, including its terms and conditions, simply click on it. You can also save the coupons if you don't plan on redeeming them yet but remember, they will expire so take note of those dates.
Taylorsville Country Mart Weekly Specials
Weekly shopping doesn't have to rip off your wallet. With a great budget and tons of deals, it can be an enjoyable, money-saving trip. Care to know how? It's easy - just use the Taylorsville Country Mart weekly ad.
The weekly ad is a digital catalog of all the best offers exclusive for this week only. They are all sorted by collection, for your easy perusal. If you find the details too small, just zoom in with your scroller.
Once you've exhausted all of this week's sales, it isn't the end of it all. The ad gets updated EVERY WEEK, so make sure you visit it frequently to stay updated.
BOGOs
Do you love free stuff? If you do, all the more reason for you to stay updated with the biggest buy one get one or BOGO free deals! You can find them on our Taylorsville Country Mart sales flyer, which features other BOGO deals, too, like BOGO 50% off, BOGO 20% off, and more. Flipping through those BOGO collections is real easy, so give it a try.
Membership Program
Are you a frequent shoppper at Taylorsville Country Mart? Are you a member of the Taylorsville Country Mart membership program? If the answer to those questions are yes then no, you are doing it wrong. Skipping the chance of being part of the Taylorsville Country Mart reward program means you miss out on many perks and benefits! For instance, members earn points every time they shop - imagine how many points you could've earned and used already if you were already a member!
So don't keep missing out! Take charge and register for the program. You may check out the Taylorsville Country Mart sales ad for more info on the registration process.
Exclusive Online
If the convenience and diversity of products haven't attracted you to online shopping, here's something that would: huge, exclusive deals! With online shopping, not only can you purchase items from the comfort of your home, you might even make massive savings compared to physical shopping. Moreover, you'll save on gas and window shopping temptations, so that's another perk.
If you want to start your first online shopping spree, check out the Taylorsville Country Mart weekly circular first. It is a digital catalog that showcases all the biggest deals and discounts. Use wisely!
Free Shipping
Shopping with Taylorsville Country Mart can be a great way to save on your home or office needs. However, you can maximize your savings by taking advantage of free shipping offers. There are two main tactics that can help. First, when you sign up for the Taylorsville Country Mart email newsletter, you will regularly receive updates about their promotions. These promotions include free shipping deals.
Second, many sites offer free shipping if you reach a certain minimum order amount. So, if you are already planning to purchase several items through the Taylorsville Country Mart ad, it is easy to get extras and qualify for the offer. With these strategies in mind, your shopping trips to Taylorsville Country Mart will get bigger and better savings every time.
Find Clearance Items
If you've been eyeing certain seasonal items and find them too expensive for your budget, wait until they hit the clearance sales section. Prices are much lesser than before and quality is usually more or less the same. Truly a gem these clearance sales are! But you're not the only one who knows of them - other expert shoppers are also eager to find jewels on those racks.
To get ahead of everyone, you can watch out for clearance sales announcements on Taylorsville Country Mart sales flyer and ad previews. These promotional materials provide sneak peeks into huge yet limited deals at Taylorsville Country Mart, including clearance sales.
Price Matching
Shopping with Taylorsville Country Mart weekly ad doesn't always have to mean splurging. Thanks to its price-matching feature, customers can secure better value for their spending. By checking competitor prices of similar items and providing proof, shoppers can be assured that they get the best deals in the market.
This is especially helpful when one needs to purchase high-end or specialized products, like electronics, furniture, or appliances. All one has to do is show Taylorsville Country Mart a comparable price from another source to get the discount. So next time you are out on a shopping spree at Taylorsville Country Mart, don't forget to take advantage of the price matching.
Cashback reward program
Now and then, Taylorsville Country Mart would offer cashback promos or coupons. Availing these offers mean would you get back a certain portion of your purchase, either as cash or store credit. Fantastic, right? However, you'll have to meet the terms and conditions, so make sure you know of those before using your coupon. You can find the coupons, along with their terms and conditions, on the Taylorsville Country Mart coupon database. Just scroll through the collections, find the voucher, click on it, and avail when you can, but make sure to do so before the expiration date.
Shop at Right Time
Shopping at Taylorsville Country Mart can seem expensive, but with the help of shopping at the right time, it can be a much more affordable experience. When making purchases from Taylorsville Country Mart weekly ad, timing your trip is key!
For instance, Black Friday shopping is essential for getting some of the best deals that this Taylorsville Country Mart offers, especially during the holiday season. Back to School, sales are also great. There are always discounts and special offers for various school supplies, making this an ideal time to save money. Mega Sales are also worth looking into. These usually offer extra discounts and lower prices on some of the biggest and most expensive products this store has to offer. Knowing when to shop allows you to save money when visiting Taylorsville Country Mart.
Shopping at Taylorsville Country Mart
In-store Shopping
Shopping in-store has its advantages, especially with the Taylorsville Country Mart weekly ad this week. Whether it is groceries or self-care products, Taylorsville Country Mart is sure to have what you need at low prices. It is ideal for grabbing items off the shelf and taking them home without waiting for delivery when you buy things that will go bad or need them immediately. Not to mention the shopping atmosphere allows patrons to discover unexpected items they may not find online browsing retailers. With Taylorsville Country Mart, you can rest assured that you will accomplish your shopping goals in one place.
Curbside Pickup
Check out the latest Taylorsville Country Mart sales flyer! Not only does it contain the biggest deals and discounts, it also features great and convenient services you may not be familiar with, like curbside pickup! Such an offer allows you to make an order, have it delivered to a specific, nearby location, and pick up the package once it has arrived. Transportation fees are cheaper this way, plus you can pickup the item the soonest it's available and won't get delayed by delivery backlogs and other similar issues.
Delivery at Taylorsville Country Mart
Shopping online can be a hassle when considering delivery times and costs. Fortunately, stores are starting to offer delivery services with bonus benefits, such as easy returns and minimal contact with people. Delivery offers convenience, time-savings, cost savings, and, most importantly, the ability to benefit from the Taylorsville Country Mart ad.
With this service, shoppers no longer have to worry about crowds or standing in long lines because their purchases will be waiting for them on their doorstep. All these benefits add up to make delivery an excellent option for shopping from home during current times.
Online Shopping
Change the way you shop by letting the store come to you, which is possible if your local Taylorsville Country Mart has an online shop! All products you would see in the physical branch (and more) are available on the online shop. You can flip and browse web pages like you're walking down aisles of goods. To check if your local Taylorsville Country Mart has an online shop, view the Taylorsville Country Mart circular, which is regularly updated with latest news, services, and promos.
Mobile Digital App
Have you seen a Taylorsville Country Mart ad feature the Taylorsville Country Mart app and wonder if it's worth it? It is - aside from the online shop being one click away, you are entitled to exclusive deals, discounts, and other promo offers. The perks are many, so be sure to check your app store and install it if it's up and available!
How EveryPayJoy Help you Save?
EveryPayJoy is a shopaholic's dream. It has all the best promos from many big stores in one place, so you don't have to be eluded by deals or scour the Internet to find them. Such promos are showcased in the Taylorsville Country Mart weekly ads or Taylorsville Country Mart sales flyer. You can also subscribe to these promotional materials - provide your email to the subscription box and every week, you'll get the most recent and exclusive deals and discounts.
There is also an organized coupon database on the EveryPayJoy website. They are organized by brand for your convenience, and you only have to click on the coupons you like to use them. Plus, expiration dates are readily shown, so you won't have to guess if they're expired or not; it also makes it easier to plan your shopping trips.
Finally, EveryPayJoy stands out for the extraordinary tips it provides its users. There is a wide array of articles on the site, each providing advice so you can save money and make the most out of your budget. So if you find your shopping game to be a bit behind, brush up with some wisdom from EveryPayJoy.
Disclaimer: Taylorsville Country Mart is a registered trademark of Taylorsville Country Mart and is not affiliated with our company. We are not affiliated with, endorsed by, or connected to Taylorsville Country Mart. Our use of any trademark belonging to another company is not done with the intent to confuse consumers but is rather incidental in promoting these companies and their coupons.