Target Coupons, Deals & Promo Codes
Do you want a Target coupon or two? Or maybe even more? Check out the Target weekly ad for this week to find the largest coupon database right at the tip of your fingers.
Saving and redeeming these coupons is really easy to do. Just click on the coupon, check out the details and instructions, then redeem! But make sure you use them right before expiry or else it would be for naught.
You can save these coupons only from 06/04/2023 to 06/10/2023. The Target ads gets updated every week, so next week your getting new and better vouchers.
Besides fantastic coupons, the Target sales ad also grants you access to 34 exclusive promo deals and merch discounts! You wouldn't find these anywhere else, so get the most out of it! Click on the arrow buttons to quickly flip through dozens of product collections, including household items, fashion bonanza, school merch, and modern appliances.
If you can't shop this week, that's alright - plan for next week's instead. You can use the Target ad previews to view astounding discounts for the next few weeks. Planning ahead lets you maximize your budget and ensures your trip goes as smoothly as possible.



Lärabar multipack bars
SALE

Almond Breeze 64 - oz. plant milk
SALE

Fresh 6-oz. blackberries
SALE


Select Stouffer's single-serve frozen meals
SALE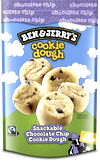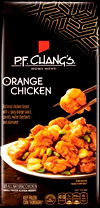 P.F. Chang's frozen food.
$7.49

Select Good & Gather lunchmeat
$3.99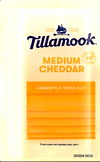 Select Tillamook sliced, block and shredded cheese
SALE

Pepsi and more 6-pk. bottled soda
4/ $12.0

Pepsi, Mountain Dew and more 6-pk. bottled soda
4/ $12.0



Starburst sharing size candy.
SALE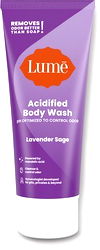 Acidified 45-ct. deodorant wipes
$14.99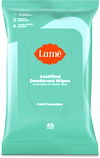 Acidified 7-fl.-oz. body wash
$14.99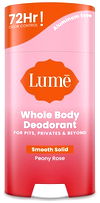 Whole Body Deodorant 2.6-oz. smooth solid stick
$14.99

Whole Body Deodorant 2.2-oz. invisible cream tube
$14.99

Fireworks 20.1-oz. scent booster beads
$12.99

Unstopables Scent booster beads
$12.99
Downy 164-oz. liquid fabric softener
$12.99

Mountain Dew and more 12-pk. bottled soda
3/ $18.0

Tide Pods 76-ct. laundry detergent pacs.
$19.99

Pepsi, Mountain Dew and more 12-pk. soda
3/ $18.0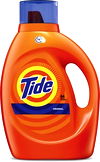 Tide Pods 42-ct. laundry detergent pacs
$12.99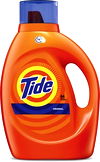 Tide 92-oz. laundry detergent
Gift Card Offer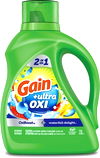 Gain 113-oz. liquid laundry detergent
Gift Card Offer

Select Good & Gather™ cheese
$2.29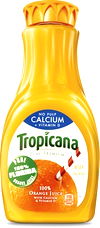 Target Deals by Brands
Shopping for the best deals has never been easier. Whether grocery shopping or just looking for that perfect item - find top deals by brand quickly and painlessly at Target. With the Target circular, you can take advantage of the 12 brands and their sales flyers to see what each has to offer.
The Target sales flyer offers some great deals that can save you from paying extra. Whether you are looking for the top value from brands like Finish, SONY or quality products from one of their top suppliers - Target provides it with all. Check out the website today to begin planning your next shopping trip - you won't regret it!
Target Weekly Ad & Preview
Are you striving to keep up with the latest Target's products and bargains? Then check out our Target weekly ad! Our weekly ad provides an easy way to view all of our Target's newest additions and deals. Every week, be sure to drop by and look at what's new - you might not want to miss out on whatever fantastic deals are available. Trust us, and it will be worth your while when you take advantage of Target ad. So don't forget - come back weekly for our weekly ad!
How to save at Target?
Are the ever-rising prices beating you and your budget? Turn the tides around with this Target weekly circular. You can use it to discover the cheapest offers, biggest discounts, and most exclusive deals. All these will help you to not just stay in budget - maybe even go under it! The circular also guides you to other valuable resources from Target, such as coupon databases, sales flyers, weekly specials, and more.
Coupons at Target
Saving at Target with the help of digital coupons is an appreciable way to save money. You can find digital coupons on Target's website, and they are often easy to use. All you need to do is open up Target's page and search for Target coupon codes or discounts. Some Target coupons will automatically apply your discount when something is purchased from their website.
However, others require you to type in a code before completing your purchase. Other Target coupons may only be applied online or in-store, so read all the terms and conditions associated with the coupon before using it. No matter what kind of Target coupon you have, using it can result in some nice savings.
Target Weekly Specials
Saving at Target with the help of weekly specials and deals of the week is a great way to get the most out of your money. By taking advantage of these weekly offers, you can stock up on essential household supplies. There are several ways to take advantage of these deals.
First, be sure to check the store's website before shopping. This will allow you to see what kinds of products are on discount. The Weekly Specials/Deals section will also list any coupons available for additional savings. Be sure to read all product descriptions carefully to know which items qualify for the special price or coupon code.
Another way to maximize savings is by signing up for the store's email newsletter. Many retailers will send out exclusive weekly deals through this service, allowing customers to save even more on their purchases.
By taking advantage of Weekly Specials/Deals of the Target weekly ad, you will get great deals on everything from groceries and apparel to electronics and housewares. Whether online or in-store, these specials are a great way to save money without sacrificing quality!
Target BOGO
"Spend more, save more" becomes true with the biggest and most exclusive BOGO or buy one get one deals! Find these BOGO offers on the Target sales flyer, and you'll be entitled to a free or discounted second item. It's an opportunity to bulk buy for the future without ripping your wallet. Don't pass it up - future you will thank you!
Membership Program
Saving money at Target can be simple and easy with the help of the store's reward program and membership. With this loyalty program, members can take advantage of exclusive discounts and deals, as well as gain access to various rewards and benefits. To start taking advantage of the program, customers simply need to sign up for membership either online or in-store.
Once they are enrolled, they will receive an email confirmation along with their member number that can be used to shop online or in-store. When shopping online, members just need to enter their member number during checkout to start enjoying their savings.
In addition to discounts and other rewards, members shop and earn bonus points on some purchases that they can redeem for even more savings on future purchases. Members also get notifications about special offers and promotions that may not be available to non-members.
Additionally, they get early access to sales and new products before anyone else. Overall, signing up for the Target sales flyer and membership program is an excellent way for shoppers to save money while shopping at Target. It is a great way for shoppers to get more value from every purchase.
Exclusive Online
Can you do shopping within a few minutes? You can when you do it online! You save time as you only have to click and wait for the delivery (some stores even offer same-day delivery!). Aside from saving time, you save money too! There are tons of online deals, discounts, and promos featured on the Target weekly circular. Take advantage of them to make the most out of your money!
Free Shipping
Are you about to check out an item on your cart? Don't do that yet! Find out first if you can have it shipped for free through the Target ad! It's a digital resource that features many promos, including free shipping deals and vouchers. Saves you a lot of money, so make sure to bookmark it for future purchases.
Find Clearance Items
Avid shoppers know clearance sales are practically treasure troves. So many great pieces at very low prices. But there's a trick to a successful treasure hunt - be there to find the amazing items first. If you're late to the party, chances are the good stuff are all taken already.
To help you be on time for clearance sales, maybe even early, watch out for announcements or teasers on the Target sales flyer. Make sure to mark the first day and be there to open the doors and have your fill.
Price Matching
Shopping for sometimes expensive items can be daunting, especially if you don't want to pay the full price due to limited funds. Price matching is a great tool that shoppers at Target can use to save money while buying their desired items. Nearly every major retailer offers price matching, and Target is no exception.
Simply by showing proof of the lowest price on an item elsewhere, customers can get a discounted rate for the same item at Target. So why not take advantage of this fantastic deal in the Target weekly ad and find everything you need while saving money?
Cashback Program
Want a little something extra after your grand shopping spree? Then hold on to some Target cashback coupons! Read their terms and conditions so you know when to use them. Each coupon entitles you to get a little something back after every qualified purchase, so you'll end up getting stuff for much less than they should. This impressive deal is quite rare, but when you have access to the Target coupon database, they're easier to find anytime, anywhere.
Shop at Right Time
Shopping during the holiday season can be expensive, but you can save money at Target with a few simple tips. Shopping at black Friday sales or mega sales throughout the year is a great way to find deals and discounts on products you are interested in. Instead of spending hours researching and comparing prices, these multi-day deals make it easy for shoppers to get what they need for less. Whether your shopping list consists of presents or an upgrade for yourself, shop at the right time this holiday season, and be sure to stock up on the Target ad.
Shopping at Target
In-store Shopping
In-store shopping can be an advantageous experience during busy times of the year, such as holidays and seasonal sales. Many shoppers find that in-store shopping helps them make informed decisions when purchasing items. Additionally, shoppers can benefit from reading the Target circular to find the best deals for each item.
Reading store circulars can help you figure out which stores have sales on certain products. You can also find out what products are being offered at a discount from one store to another. Shoppers can stretch their dollar even further by taking advantage of store circulars!
Curbside Picku at Target
Curbside pickup is an invaluable service for shoppers looking for a convenient, time-saving way to purchase products. Not only does curbside delivery save time, but it also offers shoppers peace of mind. The shoppers can have the convenience of having their items delivered directly to their car.
Furthermore, with curbside pickup, shoppers can take advantage of special Target sales flyer discounts and other exclusive store-offered deals that aren't usually available online. All in all, curbside pickup is a fast and reliable way for shoppers to make their purchases.
Delivery
Deivery services ensure that your purchases go from the Target to your home with little to no effort on your part. Thus, if you want a stress-free shopping experience, make sure to avail it! But before you do so, ensure that your local Target offers that perk. Checking is easy - you can ask the store yourself, call, or check online through the Target weekly ad this week. This ad provides info on the latest services, deals, and discounts, making it a must-have for all avid shoppers like you!
Online Shopping at Target
Online shopping has revolutionized the way we shop. Shopping online is convenient and comes with a plethora of benefits. With just a few clicks, you can access the Target circular from the comfort of your home. Thus, you do not have to make an extra trip to the store.
Shopping online also allows shoppers to compare prices between multiple stores quickly, giving them even more ways to save. Online retailers often offer special sales and exclusive discounts that you won't find in stores.
Mobile Digital App
Her are two shopping tips: check your fave app store and see if the Target app is already availble AND subscribe to the Target ad. The app allows you to buy things wherever and whenever, in the most effortless way possible. Meanwhile, an ad subscription makes sure you don't miss out on the biggest and most exclusive deals and promos.
How EveryPayJoy Help you Save?
Want to find the weekly ads, deals, discounts, coupons, and sales flyers of ALL stores in ONE place? Sounds impossible but a website for that is up and running already. Check out open-access website called EveryPayJoy - it has all the promos you need, such as the Target weekly ads, Target sales flyers, brand coupons, and more. You don't even have to pay or get a subscription!
However, if you want to be notified of the latest deals, you can provide your email. Soon enough, you'll regularly receive news and updates regarding promos from various stores, especially your favorite ones. You'll also know when, where, and how to get those deals. Use those info wisely, and you'd enjoy shopping more and stick to budget better.
If that isn't enough, you can also visit the site's coupon database. Everything is sorted by brand, so if you were planning to make a big purchase at a certain store, check first if they have a coupon or two you can use. After all, you'd want to save as much as you can!
Disclaimer: Target is a registered trademark of Target and is not affiliated with our company. We are not affiliated with, endorsed by, or connected to Target. Our use of any trademark belonging to another company is not done with the intent to confuse consumers but is rather incidental in promoting these companies and their coupons.