Superior Grocers Coupons, Deals & Promo Codes
Do you find shopping trips to be too much of a hassle or expense? Turn that around by using the Superior Grocers weekly ad for this week to plan your purchases from 03/22/2023 to 03/28/2023. It showcases most recent and exclusive promo offers, efficiently categorized into collections for easy and quick browsing.
Besides planning this week's shopping, you can also prep for future purchases using the Superior Grocers ad previews. Like the weekly ad, it also feature discounts and deals but are all set for the next few weeks. Thus, you get a headstart on the shopping bonanza.
But why should you plan shopping even? Isn't that a spontaneous thing to do? Once you've gone on prepared shopping trips, you wouldn't turn back - everything goes much more efficiently, as you know where, what, and how much you're getting.
Plus, the Superior Grocers ad introduces you to mind-blowing promos and pricedrops. Why pay full prices when you can get them slashed, right? Besides the promo deals, you can also access a Superior Grocers coupon database containing easy-to-use vouchers, which lowers your total even more.
Using the Superior Grocers ad, previews, and coupon database is effortless. There are arrows or "next" buttoms you can click on to flip from one collection to another. Then, you can zoom in on items using the scroller. If you want to get more coupon details, click on the coupon itself!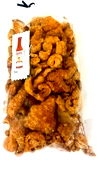 Superior Jumbo Tamales
$2.49

Chicken Mole Grab & Go
$5.0

Fresh Made Salsa Pico de Gallo
$3.99





Whole Grilled Chicken
Save $1



12 Piece Fried Chicken
$12.99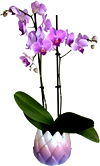 Artichoke Pot Orchid
$15.0

TARJETAS DE REGALO Disponibles Tinted Poms
$11.0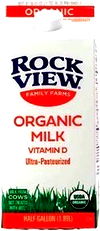 Rockview
BUY ONE, GET ONE FREE

Fresh Express or Earthbound Farm Organic Spring Mix or Baby Spinach
BUY ONE, GET ONE FREE

Bragg
BUY ONE GET ONE FREE

Foster Farms Organic Chicken Boneless Breast
BUY ONE, GET ONE FREE

Mission
BUY ONE, GET ONE FREE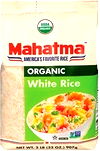 Mahatma
BUY ONE GET ONE FREE

Organic Baby Peeled Carrots
BUY ONE, GET ONE FREE

Wilmar
BUY ONE GET ONE FREE

YoCrunch Yogurt Selected Varieties 6 oz. Dannon Activia Drink Yogurt 7 oz.
10 FOR $7.0

International Delight
2 FOR $7.0


Superior Picones
Save 50¢ on Superior Picones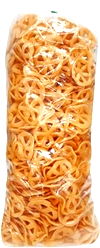 Rueditas or Mini Chicharrones
$1.69



Red or Green Seedless Grapes
$1.69


Radish or Cilantro
2 FOR $0.99
Superior Grocers Deals by Brands
Shopping with Superior Grocers has become one of the most leisurely activities of all time. With the 12 brands that the store offers, the dynamic parameters of the Superior Grocers sales flyer will offer considerable deals effortlessly. Whether looking for quality products from a top supplier or trying to save money on everyday items, shoppers can find a wide range of discounts from FUD, Bar S.
By using the Superior Grocers circular, consumers can take advantage of each brand's sales and promotions. From popular name-brand goods such as FUD, Bar S, shoppers can find notable deals on everything they need. With these top-brand offers, customers can get more bang for their buck while shopping at Superior Grocers.
It's easy to see why so many people shop at Superior Grocers. With unbeatable prices across all brands and quality products that are sure to last, customers know that when they shop here, they are getting value for their money.
Superior Grocers Weekly Ad & Preview
You don't need to leave your home to find the best promo deals. In fact, you don't even have to stand up! With Superior Grocers weekly ad, you only have to click, scroll, or zoom in to check out every promo deal of every collection for this week. You can also look into next week's offers through Superior Grocers ad previews.
How to save at Superior Grocers?
Do you ever wish that you could save more when shopping at Superior Grocers? If so, then you are in luck! With a few simple strategies and the right tips, anyone can save big and find awesome discounts. Learn how to shop smarter and get amazing deals exclusively from Superior Grocers weekly circular. All of the information on how to maximize your savings when shopping with Superior Grocers is here. Just read on to begin saving today.
Superior Grocers Digital Coupons
Coupons are a must-have for your shopping sprees. They let you extend your budget or go under it; either way, they make the whole trip much more enjoyable. Unlike before, though, you can't cut out a ton of them from the newspapers or magazines. So where can you find these simple treasures these days?
They are all right there in this Superior Grocers coupon database. As the world transitioned to the digital landscape, so did your beloved vouchers. Not only are they now easier to find and carry, they're also easy to save and redeem. Just click on each coupon for more info and instructions.
Deals of the Week
Saving money at Superior Grocers can be made accessible when you take advantage of the weekly specials and deals. Shopping around for these great offers is a great way to get the best deals on items you need or have been wanting. Before heading to the store, you should always check out the weekly ads online or in-store so you can plan ahead and get exactly what's on sale that week.
When planning your shopping trip, try to maximize your savings by only buying items on sale to save as much as possible. Additionally, look for coupons and discounts in the Superior Grocers weekly ad. This could mean even more savings! Consider signing up for a loyalty program to receive additional discounts and rewards points each time you shop at Superior Grocers.
By taking advantage of all these different methods, you can maximize your savings at Superior Grocers while still getting what you need!
Superior Grocers BOGO
Why get one when you can have two? Make the most out of your money by being the first to know and take advantage of Superior Grocers buy one get one (BOGO) free deals! Besides BOGO free, there's also a shot at BOGO 50%, BOGO 30%, BOGO 20%, and many other juicy offers.
You can use these BOGO deals to stock up on necessities and wants while spending the least amount possible. Stay updated and look out for these promos on the Superior Grocers sales flyer. The flyer is updated regular, so make sure to view it often.
Membership Program
Are you curious about the Superior Grocers reward program? It's easy to join and offers many perks and benefits. To give you a glimpse, here are some things you can get as a member of this program: earn points as you shop, exclusive discount offers, and seasonal deals and amenities. All these come at an affordable price, which is easily covered by all that you can enjoy.
If all those sound exciting, well you wouldn't want to delay being a member right? Find out how to be one through our Superior Grocers sales ad. Registration takes only a few minutes.
Exclusive Online
Need to buy something? Don't get out of the house right away! Check online offers first because they're often better and cheaper. That's because stocks are more reliable, you get a lot of options, and with the right promos, they're so much more affordable. Speaking about promos, you will find the best online deals and discounts on the Superior Grocers weekly circular, so make sure to check that out.
Free Shipping
Here's a sound online shopping advice you can follow - don't check out anything without making sure you aren't missing any discounts or free shipping deals! After all, you wouldn't want to pass on the chance to save money, right?
To find those free shipping offers, use the Superior Grocers ad. You can flip through it anytime, anywhere to find fantastic promos you can use to waive online shipping charges or slash down prices.
Find Clearance Items
If you love the thrill of going through a mass of colors, forms, shapes, and sizes, clearance sales are the best place for you. These racks are filled with off-season, surplus, and other many, many items, often in a state of disarray. There's usually no organization, and if there is, that's usually gone after a blizzard of shoppers. But even so, shopping through clearance racks are one of the best, money-saving hacks. Prices are so reduced, some great items comet at 60% off.
To join in and be on time for the fun, watch out for announcements of clearance sales on Superior Grocers sales flyer. They are usually for a very limited time only, and you must be there right away. It's not a good idea to start shopping during the sales last few days as you won't have the good stuff anymore.
Price Match at Superior Grocers
Shopping with Superior Grocers weekly ad doesn't always have to mean splurging. Thanks to its price-matching feature, customers can secure better value for their spending. By checking competitor prices of similar items and providing proof, shoppers can be assured that they get the best deals in the market.
This is especially helpful when one needs to purchase high-end or specialized products, like electronics, furniture, or appliances. All one has to do is show Superior Grocers a comparable price from another source to get the discount. So next time you are out on a shopping spree at Superior Grocers, don't forget to take advantage of the price matching.
Cashback reward program
Shopping with a Superior Grocers ad can be a thrilling experience, but having the ability to save money while you do so makes it even more exciting. With Cash Back, customers can get even more value as they shop. By signing up for an account with Superior Grocers, customers can start collecting points and vouchers to make purchases at marked-down prices.
Additionally, customers can accumulate cash-back rewards on certain items which are credited towards their next purchase. It has never been easier to save at Superior Grocers with the added bonus of getting cash back.
Shop at Right Time
Ever tried shopping during Black Friday? If you're not familiar with it, Black Friday is the Friday after Thanksgiving. During these days, shops and brands launch their biggest promos, deals, and discounts. Prices are slashed and coupons are bountiful. It's one of the right, if not the best, times to shop!
But it isn't the only great time to spend. You should also take advantage of back-to-school-deals, summer, and other holiday promos. These days are only a few times a year, but the savings and items you get would help you out for the rest.
All these holiday sales seasons, along with other offers, are featured on the Superior Grocers ad previews. Make sure to check those out so you'd be the first to know when the prices are dropping and the discounts are soaring.
Shopping at Superior Grocers
In-store Shopping
Heading out to your local Superior Grocers? Seems like you're forgetting something ...
You forgot to check out the latest Superior Grocers sales flyer! It's the greatest in-store shopping hack as you can use it to find deals, promos, and prices even before you've stepped out of your home. If you use it wisely, you can plan your shopping trip more efficiently, as you know where, when, and how to make the best purchases.
Curbside Picku at Superior Grocers
Check out the latest Superior Grocers sales flyer! Not only does it contain the biggest deals and discounts, it also features great and convenient services you may not be familiar with, like curbside pickup! Such an offer allows you to make an order, have it delivered to a specific, nearby location, and pick up the package once it has arrived. Transportation fees are cheaper this way, plus you can pickup the item the soonest it's available and won't get delayed by delivery backlogs and other similar issues.
Delivery at Superior Grocers
Deivery services ensure that your purchases go from the Superior Grocers to your home with little to no effort on your part. Thus, if you want a stress-free shopping experience, make sure to avail it! But before you do so, ensure that your local Superior Grocers offers that perk. Checking is easy - you can ask the store yourself, call, or check online through the Superior Grocers weekly ad this week. This ad provides info on the latest services, deals, and discounts, making it a must-have for all avid shoppers like you!
Online Shopping at Superior Grocers
Are you spending too much time on the Net? You might as well make that productive by doing some shopping! Yes, you can get groceries, school items, fashion accessories, and other needs without even leaving your home. All your purchases are delivered, too, so all you really have to do is make a few taps and wait! So, what are you waiting for? Check the Superior Grocers circular and see if your local Superior Grocers has an online version!
Mobile Digital App
Have you seen a Superior Grocers ad feature the Superior Grocers app and wonder if it's worth it? It is - aside from the online shop being one click away, you are entitled to exclusive deals, discounts, and other promo offers. The perks are many, so be sure to check your app store and install it if it's up and available!
How EveryPayJoy Help you Save?
Have you ever wondered how avid shoppers can shop as as much as they do? Well, it's not necessarily because they have lots of cash -- it's more of they have access to the biggest deals and discounts! When you are on top with the latest promos, you are able to make the most of your money and stretch your shopping budget farther than you ever thought you could. Thus, you can walk into a store thinking you'd come out with one bag but do so with a lot of packages, yet still able to stick to the budget.
So with that, how do you stay updated with promo offers? It's easy - head to EveryPayJoy's website and subscribe to its Superior Grocers weekly ads. You'll automatically receive the latest deals, including discounts, coupons, and Superior Grocers sales flyer. You might even get news of future promos, so you can plan out early your budget and shopping trips!
Besides the weekly ads, EveryPayJoy also has a coupon database which sorts its vouchers by brand. You can easily see when each coupon expires and how they can be used. They're a great way to save money on big purchases!
Disclaimer: Superior Grocers is a registered trademark of Superior Grocers and is not affiliated with our company. We are not affiliated with, endorsed by, or connected to Superior Grocers. Our use of any trademark belonging to another company is not done with the intent to confuse consumers but is rather incidental in promoting these companies and their coupons.