Stop & Shop Coupons, Deals & Promo Codes
Do you find shopping trips to be too much of a hassle or expense? Turn that around by using the Stop & Shop weekly ad for this week to plan your purchases from 03/24/2023 to 03/30/2023. It showcases most recent and exclusive promo offers, efficiently categorized into collections for easy and quick browsing.
Besides planning this week's shopping, you can also prep for future purchases using the Stop & Shop ad previews. Like the weekly ad, it also feature discounts and deals but are all set for the next few weeks. Thus, you get a headstart on the shopping bonanza.
But why should you plan shopping even? Isn't that a spontaneous thing to do? Once you've gone on prepared shopping trips, you wouldn't turn back - everything goes much more efficiently, as you know where, what, and how much you're getting.
Plus, the Stop & Shop ad introduces you to mind-blowing promos and pricedrops. Why pay full prices when you can get them slashed, right? Besides the promo deals, you can also access a Stop & Shop coupon database containing easy-to-use vouchers, which lowers your total even more.
Using the Stop & Shop ad, previews, and coupon database is effortless. There are arrows or "next" buttoms you can click on to flip from one collection to another. Then, you can zoom in on items using the scroller. If you want to get more coupon details, click on the coupon itself!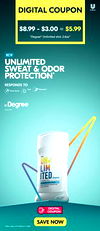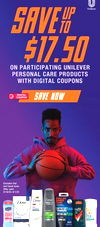 Unilever
SAVE UP TO $17.50 ON PARTICIPATING UNILEVER PERSONAL CARE PRODUCTS WITH DIGITAL COUPONS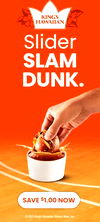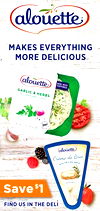 MAKES EVERYTHING MORE DELICIOUS
SAVE $1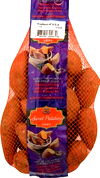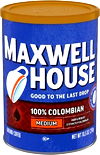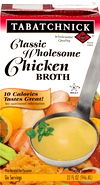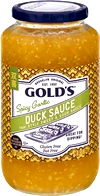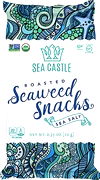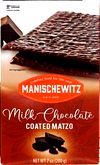 Manischewitz, Yehuda or Holiday Chocolate Covered Matzo
$4.99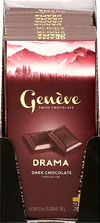 Snow Crab Clusters or Stop & Shop Colossal Raw Shrimp
$8.99
Stop & Shop Deals by Brands
When finding top deals by the Manischewitz, Kedem, Taste of Inspirations, Gefen, customers can easily find great discounts on their favorite products. With the help of the Stop & Shop circular and Stop & Shop sales flyer, customers can quickly identify which brands offer the most deals and discounts. Dynamic parameters such as searchable categories and sorting filters make it easy for customers to sort through all the different brands that Stop & Shop offers.
Currently, there are 12 available in the store's catalog with a vast selection of products. Each brand offers unique deals and discounts; some may offer weekly or even monthly specials, while others have limited-time sales events.
Amongst this array of choices, customers can compare prices between different brands to get the prime value for their budget. This way, they can save even more money when purchasing items from their favorite brands!
Stop & Shop Weekly Ad & Preview
Find this week's biggest markdowns using Stop & Shop weekly ad. Click on the arrow buttons to walk through every promo collection, from household to school items! If something catches your eye, easily zoom in or use your scroller.
Also, with Stop & Shop ad previews, you don't have to wait for next week to discover future deals! All the best offers right in one place, for your ease and convenience.
How to save at Stop & Shop?
For those looking to save while they shop, Stop & Shop may be the perfect place. It is a trusted shopping destination that has been offering great deals for years. Whether trending products or hard-to-find items, shoppers can save on nearly anything with the advantage of the Stop & Shop ad.
We have put together a comprehensive list of tips. Thus, you can make the most of your trips to Stop & Shop and keep up with their latest sales, special offers, and exciting deals. Start saving today and read on to learn how!
Stop & Shop Digital Coupons
Digital coupons are a great way to save money when shopping online or in-store. Whether you are looking for discounts on groceries, clothing, electronics, or other items, Stop & Shop offers digital coupons that can be used to get significant savings on your order.
First, you need to find the right Stop & Shop coupon. Find the right coupon for your purchase. Check out Stop & Shop's website for digital coupons and look through the list to find one that best matches your purchase. Furthermore, before completing your purchase, activate the coupon code by applying it to the checkout process. Doing so will ensure that the appropriate discount is applied and taken off of your total purchase price.
Always take a moment to double-check if the coupon is still active and valid before finalizing your transaction. It will help you ensure that all of the details surrounding Stop & Shop coupons are up-to-date and accurate. Once everything looks good, complete your purchase with assurance knowing that you have taken advantage of all available discounts and promotional offers at Stop & Shop.
Saving at Stop & Shop with digital coupons is easy and provides customers with huge savings opportunities when making their purchases online or in-store. Keep an eye out for new deals as they become available for even more ways to save.
Stop & Shop Weekly Specials
Start by familiarizing yourself with the weekly ad. This is where you will find all the current discounts and price cuts, so take some time each week to look through it closely.
Shopping for the weekly specials or "deals of the week" is a fantastic way to save money. You can save on items you need, such as groceries or household supplies, and find great deals on just about anything. It takes a bit of effort and research, but it is well worth it in the long run when you look at your savings balance.
Planning ahead and taking advantage of weekly specials can get you more bang for your buck and help your savings grow with each purchase. Whether shopping online or hitting your favorite store, planning on the Stop & Shop weekly circular can often lead to discounts and fabulous bargains. With all these options at our fingertips, there is no reason not to shop around for this week's best deal.
BOGOs
Shopping at Stop & Shop with the help of BOGOs is a great way to save money. BOGOs, which stands for "Buy One Get One" offers, allow customers to purchase two items at a discounted price. For example, if you buy one item at full price, you may be eligible to get a second item for 50% off or even free! This type of offer is usually available on select items, and you can find it in the Stop & Shop sales flyer.
When shopping online, look for the "BOGO" icon next to the product description to see if it is eligible for a special offer. If shopping in-store, ask an associate about current BOGO 50% off specials. Additionally, keep an eye out for store coupons that you can use alongside the BOGO deal.
It's important to remember that not all stores will offer BOGOs, and certain restrictions come with these types of offers. Pay attention to expiration dates, quantity limits, and other details. Also note that some stores may limit their BOGOs by brands, so make sure you read up on all of their terms before shopping.
Membership Program
Are you a part of our Stop & Shop reward program already? If you aren't, register yourself, quick! You don't want to miss out on the hundreds of points you can earn, deals you can steal, and discounts you can enjoy as a member.
All the savings you can earn surely make the affordable membership fee worth many times over than it is. So don't hesitate to check out our Stop & Shop sales ad for registration instructions.
Exclusive Online
Do you feel like there's little difference between online and physical shopping? Well, you might be doing it wrong. Expert online shoppers know that the digital world is where you can find the cheapest thrills, biggest discounts, and most fantastic deals. If you want to be in on the secret, check out the Stop & Shop weekly circular! It's where the find all these fantastic and updated promos, and you shouldn't miss out on those, too!
Free Shipping
Avoid exceeding your online shopping budget when you use the Stop & Shop ad! Not only does it feature the biggest online deals and discounts, you'll also find that it has the most exclusive free shipping offers, from specific products to vouchers. It's easy to use - flip through collections, earmark the ones you love, and follow instructions to make sure your product is being shipped for FREE!
Clearance
By taking advantage of the store's clearance section, you can really ramp up your savings. The clearance section is typically located in the back of the store or in a distinct section within the store. You can shop here for amazing discounts through the Stop & Shop ad on overstock inventory and seasonal items that are no longer in style.
In order to maximize your savings from clearance items, always try on anything before buying. Sometimes clothes that look nice on the hanger won't fit quite as expected once you've tried them on. Additionally, check for any stains or minor damage that may not have been noticed when putting them out on display.
Even if these items have some imperfections, they are frequently discounted, so it might be worth the purchase at a reduced price, especially when the issue is minor!
Price Match at Stop & Shop
Price matching on the Stop & Shop weekly circular has become a great way to save money while still being able to shop where you want. Price matching is searching for the same product, or one similar to it, on another site at a lower price. Furthermore, you can ask the Stop & Shop to match that price. It is so simple, just shop online and keep your eye out for better deals elsewhere.
Once you have found the item elsewhere more cheaply, tell Stop & Shop, and they will match it. Of course, some restrictions do apply. However, with just a few minutes of research and looking around, shoppers can easily use this great tool and save a lot of money.
Cashback reward program
Want a little something extra after your grand shopping spree? Then hold on to some Stop & Shop cashback coupons! Read their terms and conditions so you know when to use them. Each coupon entitles you to get a little something back after every qualified purchase, so you'll end up getting stuff for much less than they should. This impressive deal is quite rare, but when you have access to the Stop & Shop coupon database, they're easier to find anytime, anywhere.
Shop at Right Time
Shopping at Stop & Shop can seem expensive, but with the help of shopping at the right time, it can be a much more affordable experience. When making purchases from Stop & Shop weekly ad, timing your trip is key!
For instance, Black Friday shopping is essential for getting some of the best deals that this Stop & Shop offers, especially during the holiday season. Back to School, sales are also great. There are always discounts and special offers for various school supplies, making this an ideal time to save money. Mega Sales are also worth looking into. These usually offer extra discounts and lower prices on some of the biggest and most expensive products this store has to offer. Knowing when to shop allows you to save money when visiting Stop & Shop.
Shopping at Stop & Shop
In-store Shopping
Shopping in-store has its advantages, especially with the Stop & Shop weekly ad this week. Whether it is groceries or self-care products, Stop & Shop is sure to have what you need at low prices. It is ideal for grabbing items off the shelf and taking them home without waiting for delivery when you buy things that will go bad or need them immediately. Not to mention the shopping atmosphere allows patrons to discover unexpected items they may not find online browsing retailers. With Stop & Shop, you can rest assured that you will accomplish your shopping goals in one place.
Curbside Picku at Stop & Shop
If your local Stop & Shop did not have a certain item on stock, there's an easy solution to that: curbside pickup. Through this service, customers like you can order a specific object and have it shipped to your local Stop & Shop or another convenient location. This is great for those who want to save on shipping fees, or just want to purchase items before setting foot at Stop & Shop. To learn more about this offer, check out the Stop & Shop flyer - it contains all the info you need; plus, you can check if there are promo offers, too.
Delivery at Stop & Shop
Time is money, and sometimes spending hours walking through grocery and store aisles can lead you to wasting a lot of money. Not only do you spend when you shop, you also sacrifice hours you could have been earning or relaxing. Thus, it's time for some change! Use the Stop & Shop weekly ad this week to check if your local Stop & Shop allows delivery. Once you got that clarified, start doing your groceries at home and having them delivered. You save so much time, plus you're less likely to get tempted by random items you see on store aisles.
Online Shopping
You can choose fast shipping if you order groceries or other household items online. This means you will not have to wait in line at the store. Overall, online shopping provides an array of benefits for those looking for convenience and savings.
Not only can shoppers find items unavailable locally in the Stop & Shop sales flyer, but they also get access to reviews from other customers. It gives them valuable insight into their buying decisions so they can make an informed decision before purchasing.
Mobile Digital App
Stop & Shop app has helped make it easier to keep up with the Stop & Shop ads and specials. By downloading the app, shoppers can access Stop & Shop flyer before it's even posted in the Stop & Shop. This means shoppers can be sure they are getting the best deals, helping them save money on their purchases. With the Stop & Shop app, all of Stop & Shop's hottest items are only a touch away! Plus, Stop & Shop often offers exclusive discounts through the app, giving savvy shoppers an additional edge.
How EveryPayJoy Help you Save?
EverypayJoy is a great platform for anyone looking to save money on everyday purchases. With exclusive deals and coupons, users can pinpoint the best prices, discounts, and offers. EverypayJoy simplifies the process of finding the best deals and helps users maximize their budget without sacrificing quality.
The platform provides access to Stop & Shop sales flyers, Stop & Shop weekly ads, and exclusive deals that can be found all in one place. This eliminates the need to go through multiple websites or stores to find what you need at the best prices. The comprehensive range of options available from EverypayJoy ensures that there is something for everyone, whether it be clothing, furniture, or electronics.
Not only does EverypayJoy provide access to great deals and savings, but it also has an easy-to-use search function. You can use this feature to search your favorite stores and find what you are looking for quickly and efficiently.
Overall, using Everypayjoy is easy to save money on everyday purchases while still enjoying quality products at discounted prices. Everypayjoy has a lot of different products from different stores. The design is simple, and the customer service is great, so you are guaranteed to be happy with your purchase!
Disclaimer: Stop & Shop is a registered trademark of Stop & Shop and is not affiliated with our company. We are not affiliated with, endorsed by, or connected to Stop & Shop. Our use of any trademark belonging to another company is not done with the intent to confuse consumers but is rather incidental in promoting these companies and their coupons.