Stater Bros. Markets Coupons, Deals & Promo Codes
Want to be in on a small shopping hack? Check out the Stater Bros. Markets weekly ad this week before heading out! It's a great way to find exclusive deals, project expenses, and maximize your budget without setting a foot out of your home!
For instance, this weekly special, which is set for 06/07/2023 to 06/13/2023, features 35 money-saving offers. To see them all, use the arrow buttons to flip to the next page (or go back to the previous). If the page looks to blurred, use your scroller to zoom in on prices, product names, and other info.
If you find anything you like, try to get it before the week ends! The Stater Bros. Markets ad gets updated every week, so some offers are really limited to 06/13/2023 only. But new offers come up with every update, so you might find something better if you miss out on some deals! You can even check out some of next week's promos using the Stater Bros. Markets ad previews!
However, if nothing catches your eye and you can't wait for next week's discounts, browse the Stater Bros. Markets coupon database instead! It's easy to save and redeem coupons from the ever-growing collection of vouchers. Just click on the coupon, read details and instruction, then redeem when you can (but make sure it's before the expiration date).
We cannot find Stater Bros. Markets coupons and deals in our database, here are the recommended deals for you:

8 - - - HALO discolars TOP POPS - - keto 4 ct. Box or 1 Pint Container Halo Top Ice Cream or Bars $399
EL GALLITO SHREDDED CHEESE 2 lb. $898 ea.

Whole Seedless Watermelon
$3.99

EL MEXICANO CHEESE FRESCO, MEXICANO OR CASERO 10 oz. V&V SUPREMO SOUR CREAM 2/$5 for SUPREMO OR DE CASA 15 oz. ( - - - CREMOSO CASERO Crema - Crema Supremo - -

HD Designs Outdoors Acrylic Drinkware
$9.99

FUD JUMBO TURKEY FRANKS FUD JUMBO FUD TURKEY JUMBO TURKEY FRANKS FRANKS L$ 16 oz. 98 ea.
TACOS ASADA AL PASTOR GUISADO DE POLLO

IMPORTED 98% Fat Free Krakus America's #1 Imported Dell Ham Polish Krakus Ham WITH NATURAL JUICES - POLISH ??? - - - - - Krakus $498 Lb.

Doritos Doritos NACHO - 9.25 oz. Selected Varieties Doritos Tortilla Chips 2/$8 for

- - - - Prince - Prince - - Prince PRINCE Spaghetti . - ... - PASTA 12-16 oz. Selected Varieties 4/$5 for

7.25 oz. Box Always Save Always Save MACARONI Mac & & CHEESE DINNER Cheese


PLENTY PAPER TOWELS Plenty 1 ct. roll READI FOAM PLATES 30 ct. 30 Readi Plates 4/55 for


DELMONICO STEAK OR HOMEMADE BURGER PATTIES $698 lb.

1-2-3 23 LIQUID DETERGENT 153 oz. 123 1340 ea.

JUMEX - JUMEX JUMEX Cuava Nectar JUMEX - f FRIDGE PACK JUMEX JUMEX JUMEX FRIDGE PACK JUMEX - - - - - - - Demberry Banana Nectar Cans - 12 NECTAR FRIDGE PACK 12 ??.

Nuestra Cocini Yogurt NUESTRA Nuestra adidas Cocina COCINA Yogurt DRINKABLE YOGURT Variety, 7 oz.

8 ct. Selected Varieties - - - - - pop. Kellogg's tarts - - Pop Tarts 8 2/$5 for

NESCAFE AFE CAFE DE NESCAFE - OLLA za 6.3 oz. TRADICION taza - -

DIGIORNO - - 18-31.5 oz. Selected Varieties DiGiorno's Pizza $699

128 oz. Bottle Always Save Vegetable Oil Sove Save $999

V&V Supremo - - CHIHUAHUA OR JALAPEÑO SUPRIMO CHEESE CHIHUAHUA ! Chunk/Trozo - - - - - - Lb. HOT PRICE

- - - CARNATION Carnation EVAPORATED - MILK - - 12 oz. COCA COLA, Sprite Fant SPRITE, OR FANTA Coca-Cola 12 oz. 3/$5 for

Stella Rosa or Schmitt Sohne Relax
$9.89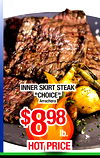 INNER SKIRT STEAK "CHOICE" Arrachera $898 lb. HOT PRICE

California Red Cherries
$4.99

Sour Patch Kids or Swedish Fish
$6.49


Prairie Fresh Pork Spareribs $1 89 lb.

BEEF TACO MEAT Carne de Res para Taco $448 lb.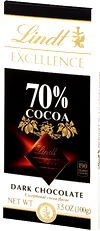 Lindt or Ghirardelli Chocolate Bars
2/ $5.0

MEXICAN KNOB ONIONS 4/$ FOR

Fresh Baked Chocolate Chip Cookies
$4.49

45 oz. Selected Varieties Shedd's Spread Country Crock $599
Stater Bros. Markets Deals by Brands
Is there a branded item you've been saving up for lately but still can quite get the amount? Well, all is not lost and you won't have to wait any longer. You can take advantage of this top Stater Bros. Markets deals by brand from Stater Bros. Markets circular.
All the biggest deals and amazing coupons found in one place, truly a great hack to save money and bring down prices. Everything is organized by brand to make browsing easier. There are 1 brands features in this Stater Bros. Markets sales flyer, including . The list grows by the day, so make sure to stay updated.
Stater Bros. Markets Weekly Ad & Preview
Got only five minutes to scope out the best offers? Not a problem! With Stater Bros. Markets weekly ad, you can blitz through the biggest promo collections by clicking on the arrow buttons. Zooming in on each item is quick and easy, too! It takes a few minutes to check out all of this week's deals, you might even have time left to check out Stater Bros. Markets ad previews for future deals.
How to save at Stater Bros. Markets?
Are the ever-rising prices beating you and your budget? Turn the tides around with this Stater Bros. Markets weekly circular. You can use it to discover the cheapest offers, biggest discounts, and most exclusive deals. All these will help you to not just stay in budget - maybe even go under it! The circular also guides you to other valuable resources from Stater Bros. Markets, such as coupon databases, sales flyers, weekly specials, and more.
Coupons at Stater Bros. Markets
Digital coupons are a great way to save money when shopping online or in-store. Whether you are looking for discounts on groceries, clothing, electronics, or other items, Stater Bros. Markets offers digital coupons that can be used to get significant savings on your order.
First, you need to find the right Stater Bros. Markets coupon. Find the right coupon for your purchase. Check out Stater Bros. Markets's website for digital coupons and look through the list to find one that best matches your purchase. Furthermore, before completing your purchase, activate the coupon code by applying it to the checkout process. Doing so will ensure that the appropriate discount is applied and taken off of your total purchase price.
Always take a moment to double-check if the coupon is still active and valid before finalizing your transaction. It will help you ensure that all of the details surrounding Stater Bros. Markets coupons are up-to-date and accurate. Once everything looks good, complete your purchase with assurance knowing that you have taken advantage of all available discounts and promotional offers at Stater Bros. Markets.
Saving at Stater Bros. Markets with digital coupons is easy and provides customers with huge savings opportunities when making their purchases online or in-store. Keep an eye out for new deals as they become available for even more ways to save.
Stater Bros. Markets Weekly Specials
Saving money at Stater Bros. Markets with the help of weekly specials or "deals of the week" is a great way to save on groceries and household supplies. To get the most out of these offers, plan and do your research.
Start by acquainting yourself with the weekly ad. Check it out every week to see what discounts and price cuts are available. Once you have a good idea of what the Stater Bros. Markets weekly ad offers, list items you need currently part of the deal. Make sure to check expiration dates so you don't miss out on any offers.
You should also look for coupons in the weekly deals. Most stores will accept paper coupons as well as digital ones found online. Some stores even allow you to stack digital coupons for more savings. So, if you see any weekly special coupon code, ensure you use it on time.
Finally, don't forget about weekly clearance items! Many stores mark down things that may no longer be part of their regular inventory but can still make perfect sense for you. Thus, take advantage of these discounted prices by weekly checking store websites and flyers.
By planning and taking advantage of weekly specials, deals, coupons, and clearance items at Stater Bros. Markets, customers can find great bargains and save a lot on their weekly purchases!
BOGOs
We all know that BOGO stands for 'buy one, get one' and refers to discounts where one item is free or half-price when you buy another. BOGO 50% off promotion offers great savings opportunities if you take advantage of them.
Here are some tips for getting the most out of BOGO free:
First, ensure you understand the terms and conditions of the Stater Bros. Markets ad. Sometimes there may be limits on which items qualify for the discount and how many discounts can be used in each purchase. Read all details carefully so you can take advantage of all your savings!
Second, compare prices between different stores to see who has the best deal on items eligible for BOGOs. Third, stock up on items with a BOGO offer available. You can stock items that don't go bad quickly or something you know you will use often enough to avoid wasting it (like toilet paper). This way, you can save money even after the offer ends.
Membership Program
Are you a part of our Stater Bros. Markets reward program already? If you aren't, register yourself, quick! You don't want to miss out on the hundreds of points you can earn, deals you can steal, and discounts you can enjoy as a member.
All the savings you can earn surely make the affordable membership fee worth many times over than it is. So don't hesitate to check out our Stater Bros. Markets sales ad for registration instructions.
Online Exclusive Offers
Thanks to their Online Exclusive Offers, shopping through the Stater Bros. Markets weekly ad has never been easier. Using these offers, customers can receive discounts and special deals when shopping online. The easiest way to take advantage of these discounts is to sign up for an account on the store's website and opt-in to their promotional emails. That way, customers can be sure not to miss any updates on new savings opportunities. Just make sure to compare prices before jumping in. Take advantage of these great offers today and start saving money shopping at Stater Bros. Markets.
Free Shipping
Saving money at Stater Bros. Markets is effortless with the help of free shipping. Apart from all the exclusive offers and discounts in the Stater Bros. Markets sales flyer, the one thing that attracts most customers is that they get the package delivered to their homes without paying a single penny.
To get started, customers can sign up for a free membership to gain access to exclusive discounts and promotions. It will help them have their orders shipped for free without any additional cost.
Clearance
Clearance sales are popular for a great reason: HUGE savings. Prices are literally down by 40% to 60%, even higher for rare finds. Now, would you pass up on something like that?
Thus, it's no surprise that people are always excited for these deals. But that also means you get a lot of competition, so how you can get ahead of them? Easy - subscribe to the Stater Bros. Markets sales flyer and ads, and you'll know of clearance sales announcements earlier than everyone else. You might even get tidbits of exclusive, juicy info.
Price Match at Stater Bros. Markets
Are you on top with the most recent pricelists? The ever-changing prices make it hard to do so, but with the Stater Bros. Markets weekly ad, it's possible. It's regularly updated so that only the most recent and accurate costs are listed. This makes it easier to match prices, compare brands, and project this week's budget.
The ad also has great deals and discounts, so you can bring those prices lower than you thought you could.
Cashback Program
Want a little prize after spending on something big? Get yourself some Stater Bros. Markets cashback coupons! If you use them on qualified products or purchases, you get some money back right afterwards. Isn't that sweet? Just meet the terms and conditions, follow instructions, and earning your money back is easy-peasy.
Also, they're easy to find! Save some cashback vouchers from the Stater Bros. Markets coupon database, the world's biggest online reservoir of coupons. From cashbacks to discounts, you'll always find something to use for every purchase.
Shop at Right Time
Is your kid going back to school? You'll have a lot of stuff to buy - clothes, bags, school supplies, shoes, and more. All these expenses could leave your bank empty, but not if you're shopping smart.
Shop at the right time with the Stater Bros. Markets ad previews. These ads showcase back-to-school deals and promos way ahead of time, so you know when, where, how, and how much you can get them. It will surely help you stretch your budget, so make sure to subscribe!
Shopping at Stater Bros. Markets
In-store Shopping
Have you been exceeding your shopping budget more and more often? Making a checklist and being firm on your budget are one of the few ways to avoid overspending, but here's another lesser-known hack: Stater Bros. Markets sales flyer. This flyer has everything you need, from deals to discounts, so you can save money and stick to your budget. It's accessible anytime, anywhere, so make sure you got it ready even before you head out to your local Stater Bros. Markets.
Curbside Pickup
Curbside pickup offers a number of benefits for shoppers who find themselves busy and unable to make the time for shopping. With curbside pickup, shoppers can peruse Stater Bros. Markets sales flyer and place their order ahead of time. It allows them to pick up their order quickly when it is ready.
Moreover, shoppers can have the convenience of avoiding crowds at Stater Bros. Markets and enjoy a contactless checkout experience. By planning ahead with curbside pickup, shoppers are able to save time and energy while still getting all the items they need.
Delivery
Finding time to shop for things they need can be challenging because people are often very busy with work, their families, and other things they have to do. Thus, shopping for the best deals has always been challenging. However, it is not the case anymore. Home delivery is the perfect way to experience hassle-free shopping.
Now you just need to grab the Stater Bros. Markets sales flyer and hop online for free delivery. Customers can find immense benefits when shopping with delivery from groceries to office supplies. It is convenient and safe to have items delivered to your doorstep.
Online Shopping
In-store shopping at Stater Bros. Markets has its pros, but sometimes it can be a stressful experience. You'd have to walk and stand for hours, search for items in the maze of products, and discover that certain necessities aren't on stock. If you want to avoid all those, try online shopping! Check out the Stater Bros. Markets circular to find out if they have an online shop you can browse, shop, and check out items from!
Mobile Digital App
Stater Bros. Markets app is a great way for shoppers to save money and time. By enabling customers to sign up, the Stater Bros. Markets circular offers exclusive discounts, notifications about in-store events, and early access to sales. Shopping at Stater Bros. Markets can be made easier as Stater Bros. Markets app provides users with product information, nutritional info, helpful recipes, personalized shopping lists, and more. With the Stater Bros. Markets app, shoppers will feel prepared and informed while browsing the products.
How EveryPayJoy Help you Save?
Everypayjoy is a fantastic platform that can help you save money by providing access to the Stater Bros. Markets sales flyer and Stater Bros. Markets weekly ads. You don't have to be a frequent shopper to benefit. This makes it a good choice for people who want to save money when they go shopping.
Everypayjoy makes it easy to find deals and coupons that can save you big each time you shop. The convenience of the coupons and Stater Bros. Markets weekly deals is why Everypayjoy has become a go-to source for shoppers looking to save money.
By subscribing to the website, you can keep up to date with the latest store sales flyer and weekly ads. You won't have to worry about missing a significant discount. Everything is saved in one place for easy access. Whether you shop online or in-store, Everypayjoy has everything from coupons to deals, that will help you save money. Sign up today and start saving like a pro!
Disclaimer: Stater Bros. Markets is a registered trademark of Stater Bros. Markets and is not affiliated with our company. We are not affiliated with, endorsed by, or connected to Stater Bros. Markets. Our use of any trademark belonging to another company is not done with the intent to confuse consumers but is rather incidental in promoting these companies and their coupons.