Sprouts Farmers Market Coupons, Deals & Promo Codes
Has your shopping cart been looking more and more sad and bare recently? That'll surely turn around if you use this Sprouts Farmers Market weekly ad this week. It's a big shopping hack - you get your huge discounts here so you can get more value for your money!
These discounts are for this week only, from 05/31/2023 to 06/06/2023. To find your pick of the deals, use the arrow buttons or press on the "next" button to move through one collection onto another. Products are sorted by collection to make shopping easier (and replicate the feeling of being at the mall or grocery, walking down one organized aisle after another).
The plus and minus buttons on the side are for zooming in and out of Sprouts Farmers Market ad. Zooming in, you'd see product details, like prices and names, much more clearly. Then, if you zoom out, you can compare the collection items to each other as they sit side-by-side on your screen. Really efficient, right?
While you're at it, you can also save a Sprouts Farmers Market coupon or two from the database! These coupons entitle you to bigger discounts and savings, so save as much as you can.
This ad gets updated regularly, so if you find nothing that suits you for now, you can always come back next time. Or if want a headstart on the discounts, use the Sprouts Farmers Market weekly ad previews! These previews feature the craziest deals for the next few weeks, so you're shopping game is ahead of everyone else's.

SIGN UP TODAY FOR SIZZLING SAVINGS



Alba Botanica Sun Care
20% off regular retail

Aura Cacia
BUY 1, GET 1 FREE! of equal or lesser value Save up to $31.99

Dr. Bronner's Bar Soap
2 for $8.0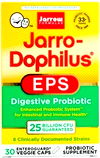 Jarrow Formulas Probiotics
15% off regular retail
Solaray
All Items 15% off regular retail

ONNIT Supplements
15% off regular retail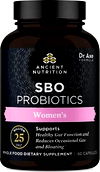 Ancient Nutrition
20% off regular retail
Natrol
20% off regular retail

Honey Mustard Almonds
$6.99

Wild West Remix Snack Mix
$5.99


Chamoy Gummi Worms or Watermelon Rings
$4.49

SPROUTS AIR-CHILLED ORGANIC 98% Lean Ground Chicken Breast
$9.99

CAFÉ VALLEY Plant-Based Mini Muffins
$6.99

Colossal Shrimp Peeled & Deveined Cooked or Raw
$9.99

Wild Alaska Sockeye Salmon Fillets
$12.99

Wild Colossal Raw Shrimp
$10.99

Fresh Atlantic Marinated Salmon Portions
$6.99

Sprouts 93% Lean Ground Turkey
BUY 1, GET 1 FREE! of equal or lesser value

Sprouts Gourmet Marinated Chicken or Beef
10% off regular retail Price on package reflects discount

Beyond Cookout Classic Plant-Based Patties
$12.99

All-Natural 100% Grass-Fed Lamb Loin Chops
$12.99

All-Natural No Antibiotics Ever Chicken or Pork Sausage Links
$5.99

Sunset Wild Wonders Snacking Tomatoes
$5.98

Sprouts Air Chilled Organic Chicken Tenders or Thin Sliced Breasts
$9.99

Organic Large Hass Avocados
2 for $4.0

Organic Red or Yellow Mangos
2 for $3.0

BLUEBERRIES OR STRAWBERRIES
2 for $5.0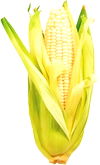 Premium Angus Boneless Beef New York Strip
$9.99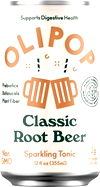 Olipop Sparkling Tonic
3 for $5.0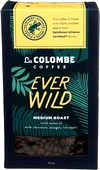 La Colombe Whole Bean Coffee
$9.99
Sprouts Farmers Market Deals by Brands
Whether looking for household items or groceries, you can find something unique with the specially curated offers in the Sprouts Farmers Market circular. With top deals from 7 brands and unbeatable prices, customers can trust that they will get quality products without breaking the bank.
Check out Sprouts Farmers Market sales flyer today and start planning your next shopping trip! With such an extensive catalog, including some famous names like , you will find all the finest deals in no time.
The Sprouts Farmers Market sales flyer also offers discounts on specific categories, such as clothing and electronics, so shoppers can find great bargains in whatever department they're looking for. Whether searching for quality kitchenware or fashion accessories, you won't have to worry about spending too much when shopping with the Sprouts Farmers Market.
Sprouts Farmers Market Weekly Ad & Preview
You don't need to leave your home to find the best promo deals. In fact, you don't even have to stand up! With Sprouts Farmers Market weekly ad, you only have to click, scroll, or zoom in to check out every promo deal of every collection for this week. You can also look into next week's offers through Sprouts Farmers Market ad previews.
How to save at Sprouts Farmers Market?
Heading out to the mall again? Before doing so, establish a pre-shopping ritual of checking out this Sprouts Farmers Market weekly circular. Use it to find better deals or discounts you can use so you won't have to spend so much outside. You can also save and redeem applicable coupons. Just five to ten minutes of browsing the ads and collections would save you much money - wouldn't that be great?
Sprouts Farmers Market Digital Coupons
Sprouts Farmers Market is a great place to shop for all your needs, but you don't have to break the bank! With digital coupons, Sprouts Farmers Market can help customers save money. You can easily find Sprouts Farmers Market coupons online that you can use when shopping. Simply look through Sprouts Farmers Market's website or do a quick search on any search engine, and you will find digital Sprouts Farmers Market coupons you can apply at checkout.
When using these Sprouts Farmers Market coupons, pay attention to expiration dates and usage limits if they are specified. With digital Sprouts Farmers Market coupons, there is no need to worry about losing them as the website automatically applies them at checkout. All you need to do is to make sure to have the coupon code handy before you finish your order!
Deals of the Week
Feeling low? Get a dose of cheap thrills using the Sprouts Farmers Market weekly ad. It features collections of jaw-dropping discounts and deals, from grocery stuff to fashion pieces. You might even find that the stuff you've been ogling for months is included in the sale. Won't that be a great steal, right?
Exploring the weekly ad is effortless. You just use the arrow buttons to flip through offers and price markdowns. You can even zoom in or out if you like. Plus, it gets updated every week; thus, you're sure you're always up to speed with the biggest offers Sprouts Farmers Market has.
BOGOs
Do you love free stuff? If you do, all the more reason for you to stay updated with the biggest buy one get one or BOGO free deals! You can find them on our Sprouts Farmers Market sales flyer, which features other BOGO deals, too, like BOGO 50% off, BOGO 20% off, and more. Flipping through those BOGO collections is real easy, so give it a try.
Membership Program
Are you a frequent shoppper at Sprouts Farmers Market? Are you a member of the Sprouts Farmers Market membership program? If the answer to those questions are yes then no, you are doing it wrong. Skipping the chance of being part of the Sprouts Farmers Market reward program means you miss out on many perks and benefits! For instance, members earn points every time they shop - imagine how many points you could've earned and used already if you were already a member!
So don't keep missing out! Take charge and register for the program. You may check out the Sprouts Farmers Market sales ad for more info on the registration process.
Online Exclusive Offers
Don't have the energy to get out and buy what you need? That's alright - you can still buy stuff without going out or even getting up! With the Sprouts Farmers Market online store, you can shop from the convenience of your own bed and Internet. Add to cart all you need and before you check them out, make sure to check out the Sprouts Farmers Market weekly circular - it has all the best online deals and biggest discounts you can use to maximize your budget and make savings.
Free Shipping
Shopping and saving money can go hand in hand when shopping at Sprouts Farmers Market. Not only does the Sprouts Farmers Market sales ad offer a wide selection of products, but it also makes saving money with their free shipping option even easier. Simply spend over the threshold, and any delivery charge is on them.
However, there are many occasions where free shipping is only sometimes possible during flash sales or on certain exclusive products. But by keeping an eye out for discounts and deals or by reaching stackable thresholds for larger orders, you will be able to use the store's free shipping offers more often to help save further.
Clearance
If you love the thrill of going through a mass of colors, forms, shapes, and sizes, clearance sales are the best place for you. These racks are filled with off-season, surplus, and other many, many items, often in a state of disarray. There's usually no organization, and if there is, that's usually gone after a blizzard of shoppers. But even so, shopping through clearance racks are one of the best, money-saving hacks. Prices are so reduced, some great items comet at 60% off.
To join in and be on time for the fun, watch out for announcements of clearance sales on Sprouts Farmers Market sales flyer. They are usually for a very limited time only, and you must be there right away. It's not a good idea to start shopping during the sales last few days as you won't have the good stuff anymore.
Price Match at Sprouts Farmers Market
Are you on a tight budget this week? Then you certainly have no room for unexpected price hikes and would greatly appreciate big discounts. Luckily for you, you can find both accurate prices and amazing deals on the Sprouts Farmers Market weekly ad. This digital resource is frequently updated so it showcases only the most recent promos and prices. Take advantage of that by using it as a reference for your week's price matching efforts and apply the featured discounts and deals accordingly.
Cashback reward program
What's a cashback? It's as straightforward as it sounds - you get money or cash back to you after you purchase a certain product. It's a one-of-a-kind deal, just like buy one get one, free shipping, and big discount promos. Like the other offers, you just have to meet the terms and conditions to avail! If you want to know more about it (and discover huge promos), then check out the Sprouts Farmers Market coupon database. It's got all the info you need (and more!).
Shop at Right Time
Do you have to buy a lot of holiday gifts for many family and friends? You can avoid spending so much if you buy them during Black Friday! It's the right time to shop during the holidays because there are tons of cheap thrills, valuable vouchers, and huge discounts. You can make the most of your money and get everything you need within budget!
To know what Black Friday holds out for you, you can use the Sprouts Farmers Market ad previews. Even before the actual day, it already features big promos, so you can plan what to buy or what coupons to save and avail.
Shopping at Sprouts Farmers Market
Sprouts Farmers Market In-store Shopping
Despite all the perks of digital stores, in-store shopping never gets old. You get to walk across fully-stocked aisles, feel the product, and see everything for yourself. If you're buying electronics or certain items, you can have them tested to ensure quality. Certain stalls also offer free samples or trials, especially if they're new. All these and more ensure that physical shops are here to stay.
To make the most out of your in-store shopping experience, use the Sprouts Farmers Market sales flyer. You can find here some of the latest prices and deals, which are extremely helpful in maximizing your budget.
Curbside Pickup
Curbside pickup has revolutionized the way people shop. With curbside pickup, shoppers can quickly and conveniently pick up their purchases without leaving their cars. By utilizing this service, you can avoid the extra time and steps necessary for the store. You can avoid waiting in lines or fighting through crowds of people when you shop.
Curbside pickup also has other benefits, like fewer people around or items available that are in limited supply more quickly. By taking advantage of curbside pickup services, shoppers can get the things they need easily and conveniently for an enjoyable shopping experience.
Delivery at Sprouts Farmers Market
Shopping from the Sprouts Farmers Market ad and sales flyer can be even more convenient with delivery options. No longer do shoppers have to worry about fighting traffic and long lines when trying to take advantage of Sprouts Farmers Market's discounts. This feature makes all the difference for busy families or those who do not have access to vehicles. Instead, shoppers can use delivery services to save time, energy, and money.
Online Shopping at Sprouts Farmers Market
Online shopping offers shoppers the most convenient and varied shopping experiences imaginable. Consumers can easily research Sprouts Farmers Market ad online and compare prices across multiple retailers. Now customers can just log onto the web and view real-time pricing information from every store at once.
Additionally, online shoppers are typically able to purchase items at deeper discounts than those offered through traditional retail outlets. By shopping online, consumers have the power to get their hands on items that would otherwise be out of reach due to physical location.
Mobile Digital App
Sprouts Farmers Market has made it easier to shop and save with the Sprouts Farmers Market App. With the Sprouts Farmers Market circular, you can browse sales and items in one place. Plus, you will get exclusive discounts and personalized shopping recommendations at your fingertips. Whether you are shopping in-store or online, Sprouts Farmers Market's app helps ensure you always get the best deals and never miss out on another fabulous sale. Download Sprouts Farmers Market's app today and start seeing the benefits.
How EveryPayJoy Help you Save?
Store and brand deals are great, but they can be so hard to find. You'd have to visit individual shop websites to find the most updated offers. But I've got great news - you can finally stop searching high and low for these discounts around the Internet because all of them are right here in EveryPayJoy!
EveryPayJoy is an easy-to-use website that compiles an abundance of weekly ads, coupons, and tips from many shops. You can easily browse their collections to find deals or coupons that suit your needs and shopping habits.
To use EveryPayJoy, just click on the "view now" button for the Sprouts Farmers Market weekly ads. You'll be directed to a page full of links to the Sprouts Farmers Market sales flyer, current weekly specials, ad previews, and other resources you can use to score the hottest promos. Click on whichever link you need and feel free to explore the deals within it. You can also read the FAQs portion to learn about the store's system for deals and promos.
Disclaimer: Sprouts Farmers Market is a registered trademark of Sprouts Farmers Market and is not affiliated with our company. We are not affiliated with, endorsed by, or connected to Sprouts Farmers Market. Our use of any trademark belonging to another company is not done with the intent to confuse consumers but is rather incidental in promoting these companies and their coupons.