Sportsman's Warehouse Coupons, Deals & Promo Codes
Are you in the mood for some window shopping but don't want to go to the mall? Here's what you can do instead - stay in your bed, take out your phone, then flip through 30 amazing promo deals.
Yes, you can effortlessly access so many fantastic offers if you use the Sportsman's Warehouse weekly ad this week. It showcases the best discounts exclusive for 06/02/2023 to 06/18/2023. Product deals are organized by collection, so it's easier to find necessities and earmark favorites.
To course through the Sportsman's Warehouse ad, you can use the arrows or "next" button to move across collections. It's like flipping through a voucher book, and you can even save a Sportsman's Warehouse coupon you can use to save on near-future purchases.
As you click on or save the coupon, you'll get access to coupon details, like instructions on how to redeem or the period when the voucher is applicable. Make sure to read them carefully and take note of the expiration date - you wouldn't want to waste it, don't you?
Also, you can take your window shopping to the next level by getting a glimpse of next week and maybe even next, next week's deals! You can do so through the Sportsman's Warehouse ad previews, which is as easy to use as the Sportsman's Warehouse weekly ad.






MEATER PLUS WIRELESS THERMOMETER
$79.95

LEM MAXVAC 100 VACUUM SEALER
$79.99

LEM #8 MEAT GRINDER
$99.99



GOZNEY PROPANE PIZZA OVEN
$50 GIFT CARD WITH PURCHASE

ALL RUSTIC RIDGE TENTS
20% OFF

ALL ALPS TENTS & SLEEPING PADS
20% OFF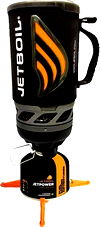 MOUNTAIN HOUSE CLASSIC RECIPES
$9.99







20% Off Select Lost Creek Kayaks
20% OFF

Lyman Case Prep Xpress
$149.99



Hevi-Hammer Dove 12 GA. Upland Shotshells
$24.99
Federeal Range Pack. 22LR Plinking Ammo
$64.99

Phoenix Arms HP22A 22LR
$149.99
Sportsman's Warehouse Deals by Brands
Is there a branded item you've been saving up for lately but still can quite get the amount? Well, all is not lost and you won't have to wait any longer. You can take advantage of this top Sportsman's Warehouse deals by brand from Sportsman's Warehouse circular.
All the biggest deals and amazing coupons found in one place, truly a great hack to save money and bring down prices. Everything is organized by brand to make browsing easier. There are 12 brands features in this Sportsman's Warehouse sales flyer, including Traeger, FEDERAL, RUGER. The list grows by the day, so make sure to stay updated.
Sportsman's Warehouse Weekly Ad & Preview
Are you wondering what is in store for you at your local Sportsman's Warehouse this week? Look no further than the Sportsman's Warehouse Weekly Ad! With the sneak peek of next week's savings, you can plan and prepare to save big on your best-loved products. Shop smarter with Sportsman's Warehouse ad and take advantage of their low prices that won't break the bank. You will find all kinds of savings on food items, home goods, health and beauty necessities, pet supplies, apparel, electronics, toys, and games.
How to save at Sportsman's Warehouse?
Shopping can be expensive, especially when there is no way to get a discount. Fortunately, if you know what you are doing, it is possible to save a great deal of money with the help of Sportsman's Warehouse sales ad!
Here you will find helpful tips on how to save your hard-earned cash while shopping at this popular retail destination. We will look at strategies like signing up for emails and taking advantage of coupon codes, plus a few more lesser-known tactics. Reap the rewards of sizable savings today by following these simple steps and learning how to save money effectively.
Sportsman's Warehouse Digital Coupons
Saving money at Sportsman's Warehouse with the help of digital coupons is easy and rewarding. To get started, customers need to search for applicable coupons from various sources, such as websites, apps, or emails. Once you find them, you can clip Sportsman's Warehouse coupons to the store loyalty card or enter the corresponding code when checking out.
By using these digital coupons, customers can save big on a wide variety of items, such as groceries, beauty products, and home items. In some cases, even higher discounts may be available than what would be available if the customer simply used their store loyalty card alone.
In order to make sure customers don't miss out on any savings opportunities, they should always check online or clip from newspapers before shopping to look for a valid Sportsman's Warehouse coupon. Furthermore, it is important to remember to use the coupon when purchasing to take advantage of its discounts.
Overall, digital coupons are an excellent way for customers to save money when shopping at Sportsman's Warehouse. With a little bit of research and effort into finding applicable codes, customers can enjoy great deals on items purchased from this renowned store.
Sportsman's Warehouse Weekly Specials
Looking for Sportsman's Warehouse weekly specials? Don't look too far as it's right here at the Sportsman's Warehouse weekly ad. It is a digital promo material that displays all the best deals and discounts right at the screen of your gadget. Thus, there's no need to head out to Sportsman's Warehouse itself; you can stay in your bed, just browsing and looking for your favorites.
All products are organized by collection and you can zoom in on each one of them; thus, it's more effortless to look for specific items. All the offers are good for this week only, but once those expires, the site will be updated with the newest ad containing the freshest deals.
Sportsman's Warehouse BOGO
Shopping at Sportsman's Warehouse with the help of BOGOs is a great way to save money. BOGOs, which stands for "Buy One Get One" offers, allow customers to purchase two items at a discounted price. For example, if you buy one item at full price, you may be eligible to get a second item for 50% off or even free! This type of offer is usually available on select items, and you can find it in the Sportsman's Warehouse sales flyer.
When shopping online, look for the "BOGO" icon next to the product description to see if it is eligible for a special offer. If shopping in-store, ask an associate about current BOGO 50% off specials. Additionally, keep an eye out for store coupons that you can use alongside the BOGO deal.
It's important to remember that not all stores will offer BOGOs, and certain restrictions come with these types of offers. Pay attention to expiration dates, quantity limits, and other details. Also note that some stores may limit their BOGOs by brands, so make sure you read up on all of their terms before shopping.
Reward Programs
Are you a part of our Sportsman's Warehouse reward program already? If you aren't, register yourself, quick! You don't want to miss out on the hundreds of points you can earn, deals you can steal, and discounts you can enjoy as a member.
All the savings you can earn surely make the affordable membership fee worth many times over than it is. So don't hesitate to check out our Sportsman's Warehouse sales ad for registration instructions.
Online Exclusive Offers
Shopping online at Sportsman's Warehouse with exclusive offers can be an excellent way to save money on purchases. One of the easiest ways to find these exclusive deals is by checking out the store's website. You can often find discounts on everything from clothing and furniture to electronics and appliances.
You may also want to check out Sportsman's Warehouse weekly circular, which sometimes lists special deals available exclusively online. One of the best ways to keep track of Sportsman's Warehouse's exclusive online offers is by following them on social media platforms such as Twitter and Facebook. These accounts often feature updates about new promotions, advertising upcoming sales events, and alerting followers about any current sales going on.
Free Shipping
Shopping online can be a great way to save money, especially when you take advantage of free shipping at Sportsman's Warehouse. Not only can this help you avoid long lines in the store, but it will also give you a chance to pay no extra fees for shipping. Some stores may offer free promotional codes for a certain order size. Sign up for their newsletter to get notifications about these special offers throughout the year, and start saving on your orders today.
You can also follow them on social media where they often share deals, promotions, and other cool offers that may include free shipping. Taking advantage of these options should help you save big on every purchase and make your shopping experience even more enjoyable.
Find Clearance Items
Clearance sales and racks aren't as dismal as they seem to be. There are treasures hidden in these places, and you just have to find them! Make the discovery easier and quicker by using the Sportsman's Warehouse sales flyer. It features the most recent clearance sales, so you're updated on the what, when, where, and how of these amazing opportunities.
Price Matching
Is your price-matching abilities off the game recently? That's because you're reference might not be so updated. It's time to make the switch to the Sportsman's Warehouse weekly ad. It's updated every week, so the product prices, deals, and discounts are all recent and accurate. If you use the ad wisely, you'll go out of your house with a full idea of how much you can splurge and save.
Cashback Program
Losing money after you spend is the norm, but why don't you turn the tables now and then by using Sportsman's Warehouse cashback coupons. When you use those vouchers, you get some money back after paying for your purchase, so while you gain and save some! You can then spend that little something more on something fun, necessary, or just keep it for future rainy days.
If you're interested in finding some cashback coupons, try digging into the Sportsman's Warehouse coupon database. It's the biggest collection of vouchers that allow cashbacks, discounts, and more!
Shop at Right Time
If you're making a big purchase this year, here's a hack -- get it on Black Friday! This pseudo-holiday doesn't just mark the beginning of Christmas shopping season, it's also the day when shops set the lowest prices and offer the biggest discounts. Thus, if you want to get something at its cheapest, this would be one of the best days to do so. If the price isn't slashed down, you're sure to get a deal or coupon you can avail. Find all those (and more) through Sportsman's Warehouse ad previews.
Shopping at Sportsman's Warehouse
Sportsman's Warehouse In-store Shopping
A trip to your local Sportsman's Warehouse is much more satisfying when you snag a great promo. However, they can be quite elusive ... unless you're subscribed to the Sportsman's Warehouse sales flyer! This digital promo material features fantastic deals and discounts, so you'd know when you can avail them and how! Some of them are pretty exclusive, so you get a headstart from other shoppers. All that sounds good, right? So subscribe now!
Curbside Picku at Sportsman's Warehouse
Shopping can be challenging now with crowded Sportsman's Warehouse aisles and limited hours. Fortunately, Sportsman's Warehouse offers curbside pickup to help shoppers get what they need without risking their health. With just a few clicks on Sportsman's Warehouse ad, customers can select the items they want and choose a pickup time at checkout. From there, Sportsman's Warehouse will take care of the rest. Shoppers can drive up and have all their items brought out and dropped off at their car without requiring contact. This way, you can spend less time in the Sportsman's Warehouse, saving both time and money.
Delivery at Sportsman's Warehouse
With the advent of delivery services, shopping has been reduced to three simple steps: order, pay, and wait. Yes, if your local Sportsman's Warehouse offers a delivery service, you won't have to go through the hassle of dragging numerous packages or large items from the store to your home. You can call, ask in person, or search online to check if your local Sportsman's Warehouse offers such a perk. It usually comes at an extra cost, but if you find vouchers through the Sportsman's Warehouse weekly ad this week, you can make it much more affordable.
Online Shopping at Sportsman's Warehouse
Change the way you shop by letting the store come to you, which is possible if your local Sportsman's Warehouse has an online shop! All products you would see in the physical branch (and more) are available on the online shop. You can flip and browse web pages like you're walking down aisles of goods. To check if your local Sportsman's Warehouse has an online shop, view the Sportsman's Warehouse circular, which is regularly updated with latest news, services, and promos.
Mobile Digital App
You won't have to wade through the world wide web to find the online Sportsman's Warehouse because it's available on app form already! Check out your fave app store or Sportsman's Warehouse ad to see if the app is available for download in your area. If it is, quickly install it and you can use it right away!
How EveryPayJoy Help you Save?
Everypayjoy is a website that helps you save money on everyday purchases by providing access to Sportsman's Warehouse sales flyers, weekly ads, and exclusive deals and coupons. This makes it easy for shoppers to find the best prices, discounts, and special offers. Whether you are looking for items in electronics, furniture, clothing, groceries, or other categories, there are plenty of ways to save money with Everypayjoy.
The savings don't stop with Sportsman's Warehouse sales flyers. Everypayjoy also has Sportsman's Warehouse weekly ads from hundreds of stores around the country. These ads typically feature significant discounts and deals that help consumers save big on their favorite products. Furthermore, since these ads change frequently, shoppers can stay up-to-date with new deals and promotions every week.
EverypayJoy also gives users access to exclusive coupons & promo codes to use at checkout when shopping online or in-store. You can use coupons for anything from groceries to home goods.
With its variety of options available, users can enjoy discounts on a wide range of products while staying up-to-date with the latest deals and promotions. Furthermore, its simple design makes it user-friendly as well as time-efficient. These features are helping shoppers get back more of their hard-earned money in no time at all!
Disclaimer: Sportsman's Warehouse is a registered trademark of Sportsman's Warehouse and is not affiliated with our company. We are not affiliated with, endorsed by, or connected to Sportsman's Warehouse. Our use of any trademark belonging to another company is not done with the intent to confuse consumers but is rather incidental in promoting these companies and their coupons.