Shop And Save Market Coupons, Deals & Promo Codes
Reading the Shop And Save Market weekly ad this week is easy, and you can do it in a few simple steps. First, you must scroll through the Ad Preview above to see all the items available at discounted prices this week. Next, you can sort through the categories to find what you are looking for.
You will surprisingly find multiple categories, including self-care, pet supplies, deli, fresh meat, frozen foods, and many more. Lastly, you can check out the coupons associated with each item in the coupon database for additional savings.
Reading this Shop And Save Market ad is crucial because it offers discounts on items that may not be available when purchasing them at the total price. Additionally, it can help customers save money by providing information on particular products that may have been on sale, but people may have missed when shopping usually. It also provides shoppers with information regarding sales and promotions they wouldn't have known about otherwise.
The store's weekly ad will continue from 03/22/2023 to 03/28/2023, so be sure to check back often to keep up with the latest available discounts and deals. You will get 30 spectacular deals to help you save even more money on your purchases.
The Shop And Save Market coupon is one of the best ways to get extra savings when shopping at Shop And Save Market. Coupons usually come with special deals such as free items or buy one get one free deals, which can help you save significantly on your purchase. Be sure to take advantage of these offers if they are available!

AMERICAN GRANA 5 ROMANO NANO Bel Gioioso 479 WEDGES

Maestro MORTADELLA 499 (Plain or Pistachio) LB.

PROSCIUTTO PROSCIUTTO ITALIANO ITALIANO Bosh ITALIAN PROSCIUTTO LB.

Sorrento MOZZARELLA Galbani Sorrento MOZZARELLA - Galbani MOZZARELLA 349 LB.

Dora CROISSANTS 6 ct. - P6-DES


Boar's Head THREE PEPPER JACK

ECKRI DEL OLIVE L ECKRICH DELI. - - - - - - P&P LOAF Eckrich OLIVE OR P&P LOAF 499 LB.

BALOCCO BALOCCO wafers wafers I - - - - Balocco WAFERS 2/$5 250 g.

LOWELL - - - PODLASKI CHEESE - - - - LOWELL - - PODLASKI CHEESE - - - Podlaski CHEESE 549

Boar's Head Boar's Head MAPLE ??? 899

ECKRICH ECKRICH DELI DELI ??? OFF THE BONE ??? OFF THE BONE - - Eckrich ??? OFF THE BONE 449

DELI Gypsy CANADIAN BACON (Poledwica Cyganska)

Dry Krakow SAUSAGE (Krakowska Podsuszana) 499

Savoiardi BALOCCO Balocco LADY FINGERS 500 g. - 299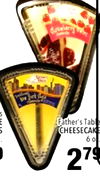 Father's Tabl CHEESECAK 60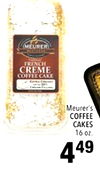 - - MEURER - FRENCH CREME COFFEE CAKE EXTRA CREAMY CREAM - - - Meurer's COFFEE CAKES 16 oz. 449

granoro .. granoro Granoro PASTA 16 oz. 29 1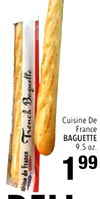 Cuisine De France BAGUETTE 9.5 oz. 1 99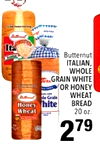 Ita Butternut ITALIAN, WHOLE Terr GRAIN WHITE - OR HONEY WHEAT le Grain BREAD hite Honey Wheat 20 oz. 279

5 FROM OUR BAKERY Our Very Own TRIPLE BERRY CAKE 899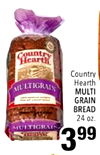 Country Hearth Country Hearth MULTIGRAIN MULTI - - . - - GRAIN BREAD 24 oz. MULTIGRAIN 399

Our Very Own OREO CAKE 8 inch 899 ??.

CENTO Cento BREAD CRUMBS 24 oz. PLAIN BREAD CRUMBS NET WT. 24 oz. (1 LB. 8 OZ.) 680g 2/$5
SUN Rais ut Sunmai CINNABON RAISI or Cinnabo Cinnamon Bro T - CINNAMO D BREA 160 9 3 29


Fresh BRUSSEL SPROUTS 1 69 LB. OR RED PEPPERS
Related Brands to Shop And Save Market
With amazing deals on food and household items alike, it's no wonder why so many people turn to Shop And Save Market. Searching for the highest quality products at unbeatable prices has never been simpler, thanks to Shop And Save Market sales flyer! Moreover, with the Shop And Save Market circular, you can take advantage of their wide selection of brands and find top deals with just a few clicks.
With over 6 different brands available, there's something for everyone and every budget. From popular names like Streit's, Minn Kota, Blue Bunny, Taste of Inspirations, FUD, Ortega to lesser-known vendors offering unbeatable prices, customers can find what they need at unbeatable prices.
Take advantage of a fantastic deal with the Shop And Save Market sales flyer. It is regularly updated to ensure that shoppers have access to all the newest offers from top brands. Whether you're looking for quality items or just trying to get the best value for your money, you can trust that Shop And Save Market's flyers will have what you need.
Here are the popular brands we found in our database:
Shop And Save Market Weekly Ad & Preview
Take advantage of this easy-to-use, all-in-one Shop And Save Market weekly ad! With just a few arrow buttons and zoom in feature, you can course through collections of jaw-dropping price steals
Plus, Shop And Save Market ad previews lets you stay tuned on the season's next hottest deals! Click on a preview, get a glimpse of the future, and plan that shopping spree.
How to save at Shop And Save Market?
Do you find going to the mall or grocery too much of a hassle? With this Shop And Save Market weekly circular, you won't anymore because it makes shopping a breeze. It has all the most recent (and even future) deals, discounts, and promos you can use to enjoy your budget to the fullest. Also, all are organized to make browsing easier - a realy money AND time saver.
Shop And Save Market Digital Coupons
Saving money at Shop And Save Market with the help of digital coupons can be an easy, rewarding process. First and foremost, knowing how to find the right Shop And Save Market coupon for your needs is essential. Searching online and subscribing to coupon websites are great ways to locate coupons that can be used at Shop And Save Market. Additionally, many stores offer their own loyalty programs that frequently include discounts and special deals exclusive to members. Joining a loyalty program will also give you access to email notifications whenever new coupons become available so that you can take advantage of all savings opportunities.
When you have found the perfect coupon for your purchase, it is time to redeem them during checkout. Most retailers allow customers to apply digital coupons directly at the checkout page by entering a promotional code or clicking a link attached to the offer.If people have already signed up for an account or a loyalty program, their coupons might already be applied at checkout. If you need help with how the coupon should be redeemed, simply contact customer service for guidance on how best to take advantage of the offer.
Using digital coupons can be extremely beneficial when shopping at Shop And Save Market, as they provide even more discounts than what would typically be available without them. It is also important to remember that retailers often limit how many coupon codes you can use per transaction. Thus, read all instructions carefully before entering any promotional codes during checkout.
Shop And Save Market Weekly Specials
The Internet is full of amazing treasures and one you shouldn't miss is this Shop And Save Market weekly ad! While you might think it's a catalog full of temptations, once you take advantage of it, you realized it's a practical resource you can use to compare prices, find discounted items, and discover terrific deals. Thus, one of the best ways to maximize your budget.
Moreover, it doesn't take much time or effort to use. You just have to click on buttons or icons. Products are organized by collection, so if you know what you're looking for, finding it is quicker. But there's also joy in just idly flipping through the collections - you find unexpected and exclusive deals you would've missed out on if you just skipped pages.
BOGOs
Buying items in bulk? Don't do that without taking advantage of the biggest BOGO or buy one take one deals available only our Shop And Save Market sales flyer. These BOGO deals, which range from BOGO free to BOGO percent discounts, lets you save much and maximize your budget.
If you do bulk purchasing regularly, don't worry. The flyer gets updated often, so you'll still have tons of BOGO deals to use in the future.
Reward Programs
Do you have five extra minutes? Good, because you're about to hear and become part of the greatest shopping reward program: Shop And Save Market membership. As a member, you get access to exclusive deals, discounts, amenities, and perks. Aside from those, you also earn a points everytime you shop! Let these points accumulate and you can spend them later or use them to save on future purchases (like setting aside money for rainy days!).
To become a member, find the guidelines and instructions in our Shop And Save Market sales ad. Provide all needed information and voila! You're now a Shop And Save Market member!
Online Exclusive Offers
With exclusive online offers, shopping at Shop And Save Market is more budget-friendly than ever. Whether you are looking to buy home appliances, clothing, or electronics, simply take advantage of the available Shop And Save Market weekly ad online to help make your purchases as cost-effective as possible.
Instead of browsing the store for items, you need to check out the ever-changing inventory of items for sale at Shop And Save Market. Keep checking back for the latest promotions. This way, you can enjoy discounts on whatever catches your eye. So why not try out Shop And Save Market with their delightful array of exclusive online offers today?
Free Shipping
Shopping online can be a great way to save money, especially when you take advantage of free shipping at Shop And Save Market. Not only can this help you avoid long lines in the store, but it will also give you a chance to pay no extra fees for shipping. Some stores may offer free promotional codes for a certain order size. Sign up for their newsletter to get notifications about these special offers throughout the year, and start saving on your orders today.
You can also follow them on social media where they often share deals, promotions, and other cool offers that may include free shipping. Taking advantage of these options should help you save big on every purchase and make your shopping experience even more enjoyable.
Clearance
Shopping doesn't have to be expensive, especially when you take advantage of clearance offers from Shop And Save Market weekly circular. Clearance offers are a great way to save money on items you want and need. You can find deals on clothing, shoes, furniture, and more that are marked down far below the regular price.
If you are looking to get the most for your money, make sure to check out the clearance section at Shop And Save Market and take advantage of their incredible discounts. Don't miss out on these opportunities because you could end up saving lots of money.
Price Match at Shop And Save Market
Shopping for sometimes expensive items can be daunting, especially if you don't want to pay the full price due to limited funds. Price matching is a great tool that shoppers at Shop And Save Market can use to save money while buying their desired items. Nearly every major retailer offers price matching, and Shop And Save Market is no exception.
Simply by showing proof of the lowest price on an item elsewhere, customers can get a discounted rate for the same item at Shop And Save Market. So why not take advantage of this fantastic deal in the Shop And Save Market weekly ad and find everything you need while saving money?
Cashback Program
What's a cashback? It's as straightforward as it sounds - you get money or cash back to you after you purchase a certain product. It's a one-of-a-kind deal, just like buy one get one, free shipping, and big discount promos. Like the other offers, you just have to meet the terms and conditions to avail! If you want to know more about it (and discover huge promos), then check out the Shop And Save Market coupon database. It's got all the info you need (and more!).
Shop at Right Time
Shopping during the holiday season can be expensive, but you can save money at Shop And Save Market with a few simple tips. Shopping at black Friday sales or mega sales throughout the year is a great way to find deals and discounts on products you are interested in. Instead of spending hours researching and comparing prices, these multi-day deals make it easy for shoppers to get what they need for less. Whether your shopping list consists of presents or an upgrade for yourself, shop at the right time this holiday season, and be sure to stock up on the Shop And Save Market ad.
Shopping at Shop And Save Market
In-store Shopping
Make in-store shopping more fun when you use the Shop And Save Market sales flyer. This promo material features exclusive and valuable offers, from huge discounts to money-saving deals. It doesn't skimp on the details, so you know when, where, how, and what to use those promos on. Moreover, one of the best things about is it's accessible! You can bookmark it so you can look into it anytime, anywhere, even right inside your local Shop And Save Market. Great way to compare prices, right?
Curbside Picku at Shop And Save Market
Shopping at Shop And Save Market just got even easier with the introduction of curbside pickup! Now, shoppers no longer need to make a trip inside the store. Instead, you can shop from the safety of their vehicles. By visiting Shop And Save Market circular and reserving items ahead of time, you have the convenience of curbside pickup.
All a customer needs to do is go to Shop And Save Market's designated pick-up spot at the store and wave their order confirmation email or phone number to receive their purchase without delay. Enjoy fast, safe, and easy shopping with Shop And Save Market's new curbside pickup option.
Delivery at Shop And Save Market
Shopping online using delivery services can be beneficial, especially when one has limited time to visit the Shop And Save Market. With ads and Shop And Save Market sales flyer easily available online, shoppers can quickly and efficiently compare prices. Furthermore, you can enjoy exclusive discounts for new customers that may not be offered in-store.
Delivery services can help busy people. They can spend their time on other things. They don't have to wait in line or carry shopping bags. Delivery can even provide access to items that are not available nearby, opening up the opportunity for a wider selection of products and brands to choose from.
Online Shopping at Shop And Save Market
Online shopping can be a great way for shoppers to save time and money. By checking Shop And Save Market weekly ad this week, shoppers can quickly identify which items are on sale and take advantage of the great deals available. Shopping online also allows people to shop virtually anywhere and anytime, so they can find the best prices without driving from store to store. So whether you want to save time or money, online shopping is incredibly convenient to help shoppers get what they need.
Mobile Digital App
Shopping can be a wonderful experience or an overwhelming chore, particularly if you are looking for the best deals. Finding even better deals is easier as apps allow customers to input coupons easily, making savings even more accessible. Now you do not have to clip them out of the paper carefully. Furthermore, shopping online with store apps makes budgeting easier by keeping track of spending while simultaneously finding quality deals.
How EveryPayJoy Help you Save?
Everypayjoy is a great website to help you save money on everyday purchases. It provides access to the Shop And Save Market sales flyer and exclusive deals so users can find the best prices and discounts available. With Everypayjoy, you will not miss any no savings opportunities.
The website has a simple design that helps users quickly find what they need without sacrificing quality or spending more than necessary. On top of providing deals and coupons for its users, Everypajoy also offers a vast selection of products, from clothing, frozen items, furniture, electronics, and more, in the sales flyer.
Additionally, using Everypayjoy means staying up-to-date with all the latest discounts and offers from your favorite stores. With [store[ weekly ads provided straight to your inbox, you can make sure that you always know when there are new opportunities for saving money on items that you need or want.
Overall, EverypayJoy is an excellent resource for savings on everyday purchases. There are always new ways to save with this website, whether coupons or weekly ads from popular stores. So, why not take advantage? You can quickly maximize your budget with just a few clicks and an eye out for those astonishing deals.
Disclaimer: Shop And Save Market is a registered trademark of Shop And Save Market and is not affiliated with our company. We are not affiliated with, endorsed by, or connected to Shop And Save Market. Our use of any trademark belonging to another company is not done with the intent to confuse consumers but is rather incidental in promoting these companies and their coupons.