Save A Lot Coupons, Deals & Promo Codes
Do you find shopping trips to be too much of a hassle or expense? Turn that around by using the Save A Lot weekly ad for this week to plan your purchases from 05/31/2023 to 06/13/2023. It showcases most recent and exclusive promo offers, efficiently categorized into collections for easy and quick browsing.
Besides planning this week's shopping, you can also prep for future purchases using the Save A Lot ad previews. Like the weekly ad, it also feature discounts and deals but are all set for the next few weeks. Thus, you get a headstart on the shopping bonanza.
But why should you plan shopping even? Isn't that a spontaneous thing to do? Once you've gone on prepared shopping trips, you wouldn't turn back - everything goes much more efficiently, as you know where, what, and how much you're getting.
Plus, the Save A Lot ad introduces you to mind-blowing promos and pricedrops. Why pay full prices when you can get them slashed, right? Besides the promo deals, you can also access a Save A Lot coupon database containing easy-to-use vouchers, which lowers your total even more.
Using the Save A Lot ad, previews, and coupon database is effortless. There are arrows or "next" buttoms you can click on to flip from one collection to another. Then, you can zoom in on items using the scroller. If you want to get more coupon details, click on the coupon itself!

The Sour Sweet Baby Ray's Barbecue Sauce 28 oz. Barbecue

save Sign up here Weekly Ad - - - - or visit www.savealot.com/email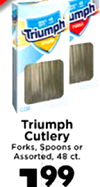 Triumph Triumph Cutlery Forks, Spoons or Assorted, 48 ct. 799

Marcum SEZ Seasoning Rub BL Beer Can, Steak-N-Chop or STEAK Sizzling Burger, N-CHOP 5.75 oz. - 299

VALUE SIZE UL VALUE ONING SIZE VALUE SIZE Marcum STE SEAS Spices Soul Seasoning, VALUE SIZE Steak Seasoning or Lemon Pepper, 8-16 oz. LEMON PEPPER SEASONING 299

Sour Cream Coburn Farms SING Sour Cream SINGLES American - - - 16 oz. - - - - 199 Coburn Farms Singles Asst. Var., 12 oz.

Homestyle Cole Slaw RESERS - Original Potato Salad Original Reser's Salads Macaroni, Potato, Mustard Potato, Amish Potato or Cole Slaw, 32 oz. 399 ea.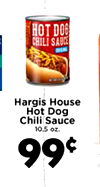 HOT D06 CHILI SAUCE Hargis House Hot Dog Chili Sauce 10.5 oz.

I Can't Believe It's Not Butter! 8 oz. Spray 299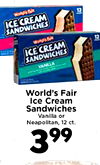 12 ICE CREAM - SANDWICHES - 12 - ICE CREAM SANDWICHES VANILLA - - - - World's Fair Ice Cream Sandwiches Vanilla or Neapolitan, 12 ct. 399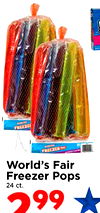 FREEZEI FREEZER- World's Fair Freezer Pops 24 ct. 999

Sparkling Ice Sparkling Water 4 Varieties, 17 oz. Bottle - - - - - -

Kurtz Yellow ORIGINAL STEAK Mustard e SAUCE 20 oz. 9 129

Kurtz Ketchup 24 oz. TOMATO KETCHUP

Kurtz Whipped Dressing Kurtz 30 oz. WHIPPED 299 DRESSING

Kurtz Oval Cut Hamburger Chips Kurtz - 32 oz. DILL OVAL CUT 299

- - Bar S BAR - Classic S Franks - - - - CL BAR 12 oz. FR S CLASSIC FRANKS 12 oz.

- - Harn Armour - - Lunchables CR Assorted Varieties, Turkey 2.6-3 oz. RUN CRACKER - 4/$5


Yellow Onions 2 lb. Bag ea.

100 count Totino's - 103 Pizza Rolls ROLLS Pepperoni, Combo, Triple Meat or Totino's Cheese, 100 ct. PIZZA ROLLS 849 -

Shirley's No-Bakes! Cookies Peanut Butter or Chocolate Peanut Butter, 13.5 oz. 3/$10

Produce 2lb bag Yellow Fresh Onions Roma 2 lb. Bag Tomatoes Cabbage ea. GEL

- 12VALUE PACK HOT POCKETS Hot Pockets 12 HAM A Pocket CHEDDAR pack - Sandwiches - - Pepperoni, Meatball, Ham & Cheese or Philly Steak, 12 Pack HOT POCKETS PEPPERONI PIZZA - - - 12 $13 -

- 32 Malt o Meal Cinnamon ounce Super Size Cereal Fruity or Cocoa Colossal Dyno-Bites, Cinnamon Toasters or Colossal Crunch, 32 oz. Cocoa i I Bites $4

HERRS Herr's Potato CR Chips TA HERRS Asst. Var., 7.5-8 oz. SOUR CREAM

I Maxwell M House Coffee MAXWELL Assorted Varieties, HOUSE 42.5 oz. Canister EXTRA LARGE CAN $12

or Lipton Tea 6 Pack 2/$12

Pepsi P or L Products 2 12 Pack Asst. Var., 12 oz. Cans 3/$12 pepsi

PEANUT BUTTER COLATE CROWN FREK - - CROWN WOW - W

79 2 ea 24 PACK Crystal Falls Purified Drinking Water 24-Pack, 16.9 OZ Bottles (Limit 2) Limit one redemption per customer. Valid only at participating Save A Lot locations while supplies last. save No substitutions. No cash value. No rainchecks. Void if

2/$4 NO BallPark - - adidas - BUN SIZE FRANKS NO Ball Park FRANKS Ball Park Franks 15 oz. Regular or Bun Length (Limit 2) Limit one redemption per customer. Valid only at participating Save A Lot locations while supplies last. save No substitutions. No ca

2/$4 Lay's Lay's Classic Lay's Sour Cream - Potato Chips - 5-8 OZ, Assorted Varieties (Limit 4) Limit one redemption per customer, Valid only at participating Save A Lot locations while supplies last save No substitutions. No cash value. No rainchecks Voi

3/$1 So So So Cheezy Cheezy Cheezy MACARONI MACARONI MACARONI - CHEESE CHEESE CHEESE - So-Cheezy - Macaroni & Cheese 7.25 OZ (Limit 9) Limit one redemption per customer. Valid only at participating Save A Lot locations while supplies last save No substitu

599 ea Tyson - = Tyson - CHICKEN WIND SECTIONS - Tyson All Natural Chicken Wing Sections 40 OZ (Limit 2) Limit one redemption per customer. Valid only at participating Save A Lot locations while supplies last save No substitutions No cash value. No rainch
Related Brands to Save A Lot
Staying updated on your favorite brand's newest deals and discounts can be tricky, but not when you have this weekly Save A Lot circular. It has a section called the top Save A Lot deals by brand, wherein 6 icons and names are displayed.
When you click on the brand icon or the "view now" page, you are directed to a page full of exclusive, updated, and authentic deals. Click on each offer to see details. Note that these promos may be for a limited time only, so get them while you can!
Currently, only the following brands are featured in the Save A Lot sales flyer: Prilosec, Bloom Haus, Maybelline, Dasani, La Yogurt, Beyond Meat. But this collection is ever-growing, so expect to see a few names and icons soon.
Here are the popular brands we found in our database:
Save A Lot Weekly Ad & Preview
Flip through Save A Lot weekly ad and score the most incredible deals! Browse the collection by clicking on arrow buttons. Easily zoom in for a clearer view of each item using the scroller!
What's more – you can check out Save A Lot ad previews for future dates! It's a great help in planning budgets.
How to save at Save A Lot?
Shopping's never been more fun when you have access to the Save A Lot weekly circular. It has all the biggest and most recent deals, discounts, vouchers, and other irresistible offers. It's effortless, too, for whether you are home, on the road, at the office, or even inside Save A Lot, you can easily access the circular and flip through dozens of promo collections.
So what are you waiting for? Start browsing!
Save A Lot Digital Coupons
Unlocking greater savings at Save A Lot is now a breeze with Digital Coupons. Save A Lot coupons are a great way to get discounts on various products or services from your favorite online stores. Using digital coupons, you can save up to 50% or more on many items. You can find discounts on clothing, electronics, home goods and furniture, beauty products, and more with a Save A Lot coupon.
The best part about using digital coupons is that they don't require clipping or printing. All you have to do is enter the coupon code to purchase to receive the discount. It is a convenient way to save money without having to go through the hassle of cutting out physical coupons from newspapers and magazines.
There are various ways to find digital coupons for Save A Lot. Many websites offer exclusive promotional codes that you can use to shop online. You can also subscribe to email newsletters that alert you when new deals become available.
When using digital coupons at Save A Lot, read all the details associated with each offer before entering the code to know what kind of discount it offers and how long it will be valid for. Furthermore, a few stores might restrict the number of digital coupons you can use per purchase. Hence, it is essential to read these conditions to avoid exceeding any limits set by the seller. So if you want an easy way to save big bucks on your purchases, then make sure you take advantage of this convenient option.
Save A Lot Weekly Specials
Going on a shopping trip at Save A Lot this week? Check out the Save A Lot weekly ad first! It helps you discover the best weekly specials, biggest product discounts, and other exclusive offers you can use to maximize your trip. You can also use it to accurately project expenses and compare prices!
To use the weekly ad, flip through the collections like you do with a physical catalog. There are arrow buttons that let you go back and forth. You can also use the magnifying glass icons or your scroller to zoom in and out. Some product details are too small to see if you don't zoom in.
BOGOs
Want to get more at half a price? You might even get it for free! With the buy one get one or BOGO deals, you can purchase the second item at a discounted price or have it for free. Offer varies per store and product, so stay updated, check out the Save A Lot sales flyer and ad previews. These shopping resources showcases the best, most recent, and even future promo offers you don't want to miss.
Reward Programs
Do you have five extra minutes? Good, because you're about to hear and become part of the greatest shopping reward program: Save A Lot membership. As a member, you get access to exclusive deals, discounts, amenities, and perks. Aside from those, you also earn a points everytime you shop! Let these points accumulate and you can spend them later or use them to save on future purchases (like setting aside money for rainy days!).
To become a member, find the guidelines and instructions in our Save A Lot sales ad. Provide all needed information and voila! You're now a Save A Lot member!
Online Exclusive Offers
With online shopping, you can do all of these at once: sit back, relax, spend more, and save more! That's made possible by the hundreds of amazing deals and discounts everyday, which only gets better during holidays, like Christmas season and Black Friday. If you want to be updated on the most recent promos, check out the Save A Lot weekly circular. It has all the newest promos in one place, for your convenience.
Free Shipping
Shopping at Save A Lot can be a budget-minded shopper's dream. You can save even more if you know how to take advantage of their great free shipping option! Always make sure to check the website for any special deals that offer complimentary shipping. These are usually timed offers and change often. Setting up an account with the store will also give you opportunities to score free delivery when you buy certain items or enter specific codes during checkout.
If you want the guaranteed free shipment option, spend the extra few dollars and purchase a premium membership. Premium memberships and large purchases offen offer free express delivery. Taking advantage of this great perk of the Save A Lot weekly ad just might get you some extra money back in your wallet.
Clearance
Expert shoppers know to always check out clearance sales. It has some of the cheapest but best quality products many people just miss out on. But if you find these sales to often elude you, you can stay updated through the Save A Lot sales flyer. Announcements of the most recent and future clearance sales (and other promos) are done through the flyer, so make sure to subscribe.
Price Matching
When shopping through Save A Lot sales ad, shoppers should take advantage of the store's price-matching policies to save the most money. By showing proof of a lower advertised price on an identical item, customers can have the store match that price and get the best deal possible. It is a good idea to do some research before you buy something. Many websites have reviews that can help you find products with lower prices. With some effort, shoppers can find both quality products and good prices when they shop at Save A Lot and use their price matching policy.
Cashback Program
Shopping can be a lot of fun, especially through the Save A Lot weekly circular, where you can find so many amazing deals. But why should your shopping experience end there? With Cash Back at Save A Lot, you can save even more money on your purchases. All you have to do is sign up for an account with Cash Back and shop as usual. Then get money back into your account when you checkout.
It is really simple. Whether you are buying groceries or supplies, or just browsing the latest trends, with the help of Cash Back, making intelligent decisions regarding your spending is trouble-free.
Shop at Right Time
Saving money at Save A Lot will be a piece of cake if you shop at the right time. To maximize savings and get the most bang for your buck, take advantage of two key seasonal opportunities: Black Friday and Back to School season.
Black Friday is an annual event filled with deep discounts on items ranging from apparel to electronics, making it a great opportunity to save big on products you have had your eye on. Many retailers also offer special online deals exclusive to their online stores, so be sure to check those out too.
Back to School season is also another great chance to save big and stock up on essential items like clothes, shoes, and school supplies. Retailers often offer discounts on bulk orders or bundle packages, so it's a good idea to plan ahead and purchase what you need in advance.
By taking advantage of these two seasonal shopping opportunities, savvy shoppers can save big at Save A Lot. By doing your research online and planning ahead of time, you can ensure that you find amazing deals available for the items you need.
Shopping at Save A Lot
In-store Shopping
In-store shopping has so many benefits. Not only can you save money with Save A Lot weekly ad this week, but you also get to experience a more convenient shopping process. You get to see and touch all the products before buying, which brings a physical shopping connection that online stores simply can't compete with. Furthermore, you can find the best deals in person compared to online retailers.
Going out into Save A Lot and going through their weekly ad will help save money and give you access to a wider range of products. In-store shopping is the perfect way to find what fits your lifestyle while keeping your wallet happy.
Curbside Pickup
Curbside pickup has revolutionized the way people shop. With curbside pickup, shoppers can quickly and conveniently pick up their purchases without leaving their cars. By utilizing this service, you can avoid the extra time and steps necessary for the store. You can avoid waiting in lines or fighting through crowds of people when you shop.
Curbside pickup also has other benefits, like fewer people around or items available that are in limited supply more quickly. By taking advantage of curbside pickup services, shoppers can get the things they need easily and conveniently for an enjoyable shopping experience.
Delivery
Shopping online using delivery services can be beneficial, especially when one has limited time to visit the Save A Lot. With ads and Save A Lot sales flyer easily available online, shoppers can quickly and efficiently compare prices. Furthermore, you can enjoy exclusive discounts for new customers that may not be offered in-store.
Delivery services can help busy people. They can spend their time on other things. They don't have to wait in line or carry shopping bags. Delivery can even provide access to items that are not available nearby, opening up the opportunity for a wider selection of products and brands to choose from.
Online Shopping at Save A Lot
Online shops are popular for a reason. Firstly, they're convenient and easy, as everything is organized by collection. Unlike in-store shopping, you won't have to scramble to find stuff on your shopping list. Secondly, and best of all, it's cheap, mainly because of the dozens of deals and discounts, which you can find on the Save A Lot circular. Lastly, everything is delivered to your home. So, if you want to enjoy all those, see if your local Save A Lot is online!
Mobile Digital App
Save A Lot app has helped make it easier to keep up with the Save A Lot ads and specials. By downloading the app, shoppers can access Save A Lot flyer before it's even posted in the Save A Lot. This means shoppers can be sure they are getting the best deals, helping them save money on their purchases. With the Save A Lot app, all of Save A Lot's hottest items are only a touch away! Plus, Save A Lot often offers exclusive discounts through the app, giving savvy shoppers an additional edge.
How EveryPayJoy Help you Save?
Everypayjoy is a great resource for saving money on your shopping trips. Not only does it provide deals and coupons to save money, but it also provides access to the Save A Lot sales flyer and Save A Lot weekly ads. This means that you can keep up with the latest store deals and discounts without going out of your way to finding them.
One of the main reasons why Everypayjoy is so popular is because it makes it easy for shoppers to find the best prices available. By subscribing to their website, shoppers can stay updated on the current store sales flyers and weekly ads. This way, they never have to worry about missing a great deal or discount.
Another reason Everypayjoy is so useful is that it allows shoppers to compare prices between different stores easily. This helps them ensure they get the best deal possible every time they shop. In conclusion, Everypayjoy can assist you in finding the best deals when shopping online or in stores. You can compare prices and find new promotions and discounts from your favorite retailers.
Disclaimer: Save A Lot is a registered trademark of Save A Lot and is not affiliated with our company. We are not affiliated with, endorsed by, or connected to Save A Lot. Our use of any trademark belonging to another company is not done with the intent to confuse consumers but is rather incidental in promoting these companies and their coupons.