Ruler Foods Coupons, Deals & Promo Codes
Has your shopping cart been looking more and more sad and bare recently? That'll surely turn around if you use this Ruler Foods weekly ad this week. It's a big shopping hack - you get your huge discounts here so you can get more value for your money!
These discounts are for this week only, from 05/31/2023 to 06/13/2023. To find your pick of the deals, use the arrow buttons or press on the "next" button to move through one collection onto another. Products are sorted by collection to make shopping easier (and replicate the feeling of being at the mall or grocery, walking down one organized aisle after another).
The plus and minus buttons on the side are for zooming in and out of Ruler Foods ad. Zooming in, you'd see product details, like prices and names, much more clearly. Then, if you zoom out, you can compare the collection items to each other as they sit side-by-side on your screen. Really efficient, right?
While you're at it, you can also save a Ruler Foods coupon or two from the database! These coupons entitle you to bigger discounts and savings, so save as much as you can.
This ad gets updated regularly, so if you find nothing that suits you for now, you can always come back next time. Or if want a headstart on the discounts, use the Ruler Foods weekly ad previews! These previews feature the craziest deals for the next few weeks, so you're shopping game is ahead of everyone else's.

Bakery Fresh Goodness NY Style Eclairs
$2.99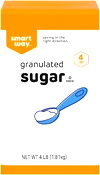 Big K Soft Drinks
4/ $12.0


Big Pack Blueberries
Hot Price!






Haribo Goldbears
Hot Price!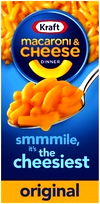 Kraft Macaroni & Cheese
Hot Price!

Hunts Snack Pack Pudding or Gelatin
Hot Price!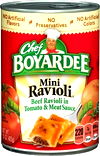 Chef Boyardee Canned Pasta
Hot Price!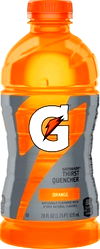 Bakery Fresh Goodness Angel Food Cake or Sliced Loaf Cake
Hot Price!
Ruler Foods Deals by Brands
When it comes to Ruler Foods deals by brand, a range of options are available. With the Ruler Foods circular and Ruler Foods sales flyer, customers can stay updated with the latest deals and offers. The dynamic parameters between brands vary, depending on the 12 brands present in the Ruler Foods.
Look at our Bubly, Tombstone, which features some of the biggest names in retail and offers fantastic deals. From clothing to home goods, electronics to beauty products, there is something for everyone here at Ruler Foods. Plus, with our exclusive discounts and special offers, you can save even more when shopping with us. We strive to bring you the best promos from every brand we feature so you never miss out on significant savings.
Whether seasonal specials or year-round promotions, take advantage of all our top offers and enjoy unbeatable prices on high-quality products from leading brands.
Ruler Foods Weekly Ad & Preview
Are you looking for the finest deals and discounts at your favorite Ruler Foods grocery store? Look no further than the weekly ad! Viewing the Ruler Foods Weekly Ad is a great way to save money on groceries, household items, health and beauty products, and much more. With the sneak peek of the upcoming Ruler Foods ad, you can easily plan out your shopping so that you don't miss any of the great deals that Ruler Foods has to offer.
How to save at Ruler Foods?
Heading out to the mall again? Before doing so, establish a pre-shopping ritual of checking out this Ruler Foods weekly circular. Use it to find better deals or discounts you can use so you won't have to spend so much outside. You can also save and redeem applicable coupons. Just five to ten minutes of browsing the ads and collections would save you much money - wouldn't that be great?
Ruler Foods Digital Coupons
Do you often find yourself CONSTANTLY losing those tiny coupon stubs the store gives you? Don't worry about that anymore. When you have access to the largest digital coupon database, you won't have to scramble through your wallet or purse for those stubs. Instead, with a smartphone and the touch of your finger, you will found hundreds of Ruler Foods coupons you can redeem anytime, anywhere.
These coupons provide an array of privileges, from huge product discounts to free shipping, so use them wisely. To find more details on each coupon, including its terms and conditions, simply click on it. You can also save the coupons if you don't plan on redeeming them yet but remember, they will expire so take note of those dates.
Deals of the Week
Looking for Ruler Foods weekly specials? Don't look too far as it's right here at the Ruler Foods weekly ad. It is a digital promo material that displays all the best deals and discounts right at the screen of your gadget. Thus, there's no need to head out to Ruler Foods itself; you can stay in your bed, just browsing and looking for your favorites.
All products are organized by collection and you can zoom in on each one of them; thus, it's more effortless to look for specific items. All the offers are good for this week only, but once those expires, the site will be updated with the newest ad containing the freshest deals.
Ruler Foods BOGO
Saving money at Ruler Foods with BOGOs (Buy One Get One) offers is a great way to stretch your dollar further. This promotional offer can save you up to 50% off the regular price of an item if you take advantage of the deal. To get started, look for items at Ruler Foods that are marked with a BOGO 50% off label or sticker on the shelf. The deals are usually near the middle of the store. They might be at the end of an aisle or in another area that is easy to see.
When shopping, it is important to read any signs that tell you about the offer. The signs will tell you how many items you need to buy to get another item for free. For instance, if two items have been labeled as "buy one get one free," then you'll need to purchase two of them for the discount.
Additionally, it's always a good idea to double-check any buy-one-get-one promotions at checkout before leaving to ensure you get all applicable discounts and promotions. By using BOGO deals wisely, shoppers can maximize their savings by taking advantage of these wonderful offers available at Ruler Foods sales ad.
Reward Programs
Are you a part of our Ruler Foods reward program already? If you aren't, register yourself, quick! You don't want to miss out on the hundreds of points you can earn, deals you can steal, and discounts you can enjoy as a member.
All the savings you can earn surely make the affordable membership fee worth many times over than it is. So don't hesitate to check out our Ruler Foods sales ad for registration instructions.
Online Exclusive Offers
The Ruler Foods sales ad will make it harder for you to miss the exclusive online offers. You can start by checking the store's website for current sales and promotions. You can also check out their weekly flyer, which details all the new offers available exclusively online. The flyer will include discounts on products like clothing, housewares, furniture, electronics, appliances, home decor, and more. It may also have special deals for members of their loyalty program or those who sign up for its email list.
Free Shipping
Shopping and saving money can go hand in hand when shopping at Ruler Foods. Not only does the Ruler Foods sales ad offer a wide selection of products, but it also makes saving money with their free shipping option even easier. Simply spend over the threshold, and any delivery charge is on them.
However, there are many occasions where free shipping is only sometimes possible during flash sales or on certain exclusive products. But by keeping an eye out for discounts and deals or by reaching stackable thresholds for larger orders, you will be able to use the store's free shipping offers more often to help save further.
Find Clearance Items
Consider stocking up on certain items when they are specially discounted, as long as you have room in your pantry or freezer. Shopping at Ruler Foods doesn't have to be expensive. Taking advantage of their clearance offers is an excellent way to save money and still get quality merchandise. Clearance items are constantly changing, so make sure to keep an eye out for new products that come in.
It is also important to inspect the product closely before purchase. Be sure it is not damaged and all pieces are included before bringing it home. Use the clearance offers combined with store coupons or loyalty programs to maximize savings. A little bit of research and extra effort can pay off big time!
Price Match at Ruler Foods
Are you an avid shoppper at Ruler Foods? Then you should subscribe to the Ruler Foods weekly ad! Not only does it help you discover the best deals and discounts, it's also a reliable resource for price matching. Easy to access anytime, anywhere, you can easily compare and contrast prices, or simply just check if your favorite products have taken a cost hike or not. Items are organized into collections, so searching for your items or brands is easy.
Cashback Program
Now and then, Ruler Foods would offer cashback promos or coupons. Availing these offers mean would you get back a certain portion of your purchase, either as cash or store credit. Fantastic, right? However, you'll have to meet the terms and conditions, so make sure you know of those before using your coupon. You can find the coupons, along with their terms and conditions, on the Ruler Foods coupon database. Just scroll through the collections, find the voucher, click on it, and avail when you can, but make sure to do so before the expiration date.
Shop at Right Time
The holidays is an expensive season -- so many gifts to buy, so many occasions and parties to prepare for. If you want to keep your wallet from going empty, you'll have to find items at their cheapest, and one way to do that is through Ruler Foods ad previews. These ads showcase future prices, deals, and discounts, so you know what you can get in advance. This makes planning shopping trips and maximizing budgets much easier.
Moreover, you can use the previews to know what Black Friday has to offer. This day signals the start of Christmas shopping season, and the deals are unbelievable. It's the right time to shop for the holidays, so be sure to hit the shops and see the previews.
Shopping at Ruler Foods
Ruler Foods In-store Shopping
In-store shopping has so many benefits. Not only can you save money with Ruler Foods weekly ad this week, but you also get to experience a more convenient shopping process. You get to see and touch all the products before buying, which brings a physical shopping connection that online stores simply can't compete with. Furthermore, you can find the best deals in person compared to online retailers.
Going out into Ruler Foods and going through their weekly ad will help save money and give you access to a wider range of products. In-store shopping is the perfect way to find what fits your lifestyle while keeping your wallet happy.
Curbside Picku at Ruler Foods
If you live far from your local Ruler Foods, it can be frustrating to go there and find out that the product you need isn't on stock. To avoid such failed shopping trips, here's a simple hack: curbside pickup! Through this service, you can place an order in advance (check the Ruler Foods flyer to know how), schedule it for pickup at a time and location nearest to you, and get them when they're ready and convenient for you! In this way, you're sure you get what you need without the risk of wasting transport costs and effort!
Delivery
Shopping with Ruler Foods delivery has become an increasingly popular trend in recent years, and it is easy to see why. Customers can now save time and money by having their groceries delivered right to their homes. One great way to maximize the savings and convenience of delivery is by checking the Ruler Foods weekly ad this week for discounted items and special offers.
You can enjoy even more savings when you take advantage of these deals. Delivery offers a lot of flexibility for shoppers not only from a budgeting standpoint but also from the comfort of doing grocery shopping without ever leaving home.
Online Shopping
If you're a prolific shopper, you should check if your local Ruler Foods has an online shop! This would make grocery and other shopping trips more effortless, and save you the time it takes to get to the store, wander aisles, and get home. Moreover, it can be money-saving, especially if you use the deals, discounts, vouchers, and other applicable promos featured on the Ruler Foods circular. Also, you might find items not on stock or available in-store, but are offered online!
Ruler Foods App
Have you seen a Ruler Foods ad feature the Ruler Foods app and wonder if it's worth it? It is - aside from the online shop being one click away, you are entitled to exclusive deals, discounts, and other promo offers. The perks are many, so be sure to check your app store and install it if it's up and available!
How EveryPayJoy Help you Save?
Have you heard of EveryPayJoy? It's a website packed with the latest, biggest, and most exclusive deals, discounts, and vouchers. A subscription to its Ruler Foods weekly ads is a great shopping hack as you are one of the first to get news on the week's biggest promos. Many of such offers are exclusive, so it's a great way to be ahead on your shopping game and to save money every week.
Besides subscribing to the weekly ads, you might also want to bookmark the website itself. In that way, you can easily access -- anytime, anywhere -- the Ruler Foods sales flyer, coupon database, and tips that EveryPayJoy posts. Each of these resources help you in making the most out of your shopping budget, and mold you to become a better and wiser shopper.
All the material on EveryPayJoy is dutifully organized. For instance, the vouchers in its coupon database are sorted by brand, so you can find the ones you need at the snap of a finger. They are also regularly updated, so you're sure that everything, from weekly ads to coupons, are the most recent available. Countdowns are also shown, so you know when the offer ends and schedule your shopping accordingly.
Disclaimer: Ruler Foods is a registered trademark of Ruler Foods and is not affiliated with our company. We are not affiliated with, endorsed by, or connected to Ruler Foods. Our use of any trademark belonging to another company is not done with the intent to confuse consumers but is rather incidental in promoting these companies and their coupons.