Rouses Supermarkets Coupons, Deals & Promo Codes
Reading the Rouses Supermarkets weekly ad this week is easy, and you can do it in a few simple steps. First, you must scroll through the Ad Preview above to see all the items available at discounted prices this week. Next, you can sort through the categories to find what you are looking for.
You will surprisingly find multiple categories, including self-care, pet supplies, deli, fresh meat, frozen foods, and many more. Lastly, you can check out the coupons associated with each item in the coupon database for additional savings.
Reading this Rouses Supermarkets ad is crucial because it offers discounts on items that may not be available when purchasing them at the total price. Additionally, it can help customers save money by providing information on particular products that may have been on sale, but people may have missed when shopping usually. It also provides shoppers with information regarding sales and promotions they wouldn't have known about otherwise.
The store's weekly ad will continue from 03/22/2023 to 03/29/2023, so be sure to check back often to keep up with the latest available discounts and deals. You will get 34 spectacular deals to help you save even more money on your purchases.
The Rouses Supermarkets coupon is one of the best ways to get extra savings when shopping at Rouses Supermarkets. Coupons usually come with special deals such as free items or buy one get one free deals, which can help you save significantly on your purchase. Be sure to take advantage of these offers if they are available!

Family Size Fruit Chunks
SAVE $3.82 When You Buy 2

Chicken or Pulled Pork Sandwich
$3.99

Gilbert's Chicken Sausage
$4.49

MEAT
Purchase one 750ml Sazerac Rye and get $10 offany meat item by mail.

8 ROLL 1, 000 SHEET Scott Bath Tissue OR 6 MEGA ROLLS OR 6 MEGA ROLLS Fiora Paper Towels
$7.99

Michelob Ultra, Bud Light Next or Bud Light Platinum
$14.99

Lay's
Final Price with Digital Coupon 2/$4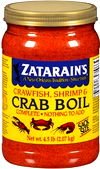 36.3 - 38.8 OZ Wild Mike's Pizza OR GALLON Blue Bunny Ice Cream
SAVE UP TO $4.02



Fresh Whole Flounder
SAVE $2 LB
Peeled Louisiana Shrimp
SAVE $3.00 LB

Red, Orange or Gold Bell Peppers
SAVE $1.01

Coca-Cola or Pepsi-Cola
SAVE UP TO $3.39 WHEN YOU BUY 3

Country Style Pork Ribs or Shoulder Steaks
SAVE $2.02 LB

Chicken Thighs or Drumsticks
SAVE 61¢ LB

Hass Avocados
SAVE $1.68 When You Buy 3

90% Lean Ground Sirloin
SAVE UP TO $1.50 LB

Dickel 8 Year Small Batch Bourbon
$27.99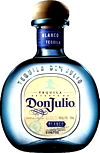 Don Julio Blanco Tequlia
$38.99

Suvali Chardonnay or Cabernet Sauvignon Everett Bridge Pinot Noir Northview Monterey Chardonnay Wrinkled Zinfandel
BUY 6 & SAVE 10%


Urban South or Abita
$9.99

Margaritaville Silver or Gold Tequila
$13.99

Pizzolato Moscato Dolce
Buy 6 bottles or more for $13.5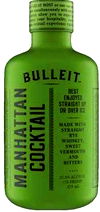 Bulleit Manhattan or Old Fashioned
$12.99

Santa Margherita Pinot Grigio
$18.99

Miller High Life or Pabst Blue Ribbon
$10.49

Large Pork Spare Ribs
SAVE 50¢ LB

Andy Capp Fries 3oz, Cousin Willie Popcorn 3ct, Crunch & Munch 3.5oz, General Mills Cereal Cups 1.3 - 2oz, martha White Muffin Mix 7 oz, Maruchan Ramen Bowl 3.31 - 3.97oz, Squeeze Rouses Yellow Mustard 8oz, Chobani Greek Yogurt 5.3oz
10 For $10.0

Boneless Top Sirloin Steaks
SAVE $5.00 LB


Rouses Supermarkets Deals by Brands
Whether looking for household items or groceries, you can find something unique with the specially curated offers in the Rouses Supermarkets circular. With top deals from 12 brands and unbeatable prices, customers can trust that they will get quality products without breaking the bank.
Check out Rouses Supermarkets sales flyer today and start planning your next shopping trip! With such an extensive catalog, including some famous names like Tide, Smithfield, Red Gold, you will find all the finest deals in no time.
The Rouses Supermarkets sales flyer also offers discounts on specific categories, such as clothing and electronics, so shoppers can find great bargains in whatever department they're looking for. Whether searching for quality kitchenware or fashion accessories, you won't have to worry about spending too much when shopping with the Rouses Supermarkets.
Rouses Supermarkets Weekly Ad & Preview
Are you wondering what is in store for you at your local Rouses Supermarkets this week? Look no further than the Rouses Supermarkets Weekly Ad! With the sneak peek of next week's savings, you can plan and prepare to save big on your best-loved products. Shop smarter with Rouses Supermarkets ad and take advantage of their low prices that won't break the bank. You will find all kinds of savings on food items, home goods, health and beauty necessities, pet supplies, apparel, electronics, toys, and games.
How to save at Rouses Supermarkets?
Heading out to the mall again? Before doing so, establish a pre-shopping ritual of checking out this Rouses Supermarkets weekly circular. Use it to find better deals or discounts you can use so you won't have to spend so much outside. You can also save and redeem applicable coupons. Just five to ten minutes of browsing the ads and collections would save you much money - wouldn't that be great?
Rouses Supermarkets Digital Coupons
Want a wallet full of coupons? You can do better with this massive digital database of Rouses Supermarkets coupons! Not only are they much, much more lightweight than a purse bursting with voucher stubs, they're also more updated and comprehensive. Indeed, this database aims to cover each and every digital voucher you can use Rouses Supermarkets. Thus, it is regularly updated so you always get an influx of the freshest and most exclusive offers.
You can also click on each coupon to find pertinent details, such as terms, conditions, discount caps, and expiration dates. You can either save them for future purchases or redeem right away.
Rouses Supermarkets Weekly Specials
When do you think stores have special deals? Monthly? Seasonal? Every anniversary? Well, what if you find out that they have them EVERY WEEK!
At Rouses Supermarkets, you get frequent, big savings when you take advantage of the weekly specials or deals. They're the best way to maximize your regular shopping trips with minimal effort. To find these deals and stay updated, you can check out the Rouses Supermarkets weekly ad.
This weekly ad showcases hundreds of product promos, organized into collections such as household items, fashion stuff, accessories, and more. Make sure to view it regularly as the ad is updated every week, with bonuses and promos getting bigger and better with every turn.
BOGOs
Get your shopping gals and guys ready because all of you are about to discover one of the greatest shopping hacks - this Rouses Supermarkets sales flyer containing the most exclusive and recent BOGO or buy one get one deals, from BOGO free to BOGO discounts. This flyer is updated regularly, so before you go on shopping sprees, check it out so you don't miss on such amazing steals.
Membership Program
You can earn while you shop if you are part of the Rouses Supermarkets reward program. Membership of this program entitles you to one point if you reach a certain amount of purchase at Rouses Supermarkets. Thus, the more you spend, the more points you get. You can save up these points for future splurges! Besides points, you also get access to exclusive and massive promos.
If you want to join the reward program, find the instructions in our Rouses Supermarkets sales ad. Membership fee is affordable and worth much less than the savings and deals you can get throughout your membership duration.
Exclusive Online
The Rouses Supermarkets sales ad will make it harder for you to miss the exclusive online offers. You can start by checking the store's website for current sales and promotions. You can also check out their weekly flyer, which details all the new offers available exclusively online. The flyer will include discounts on products like clothing, housewares, furniture, electronics, appliances, home decor, and more. It may also have special deals for members of their loyalty program or those who sign up for its email list.
Free Shipping
Shopping and saving money can go hand in hand when shopping at Rouses Supermarkets. Not only does the Rouses Supermarkets sales ad offer a wide selection of products, but it also makes saving money with their free shipping option even easier. Simply spend over the threshold, and any delivery charge is on them.
However, there are many occasions where free shipping is only sometimes possible during flash sales or on certain exclusive products. But by keeping an eye out for discounts and deals or by reaching stackable thresholds for larger orders, you will be able to use the store's free shipping offers more often to help save further.
Clearance
Find yourself always late when it comes to clearance sales? Find announcements about such offers (and more) through the Rouses Supermarkets sales flyer and ad previews. These digital resources often sneak in peeks of such big deals, so make sure to be updated. Once you find specific dates, make sure to block the day out and hit the racks ahead of everyone else.
Price Match at Rouses Supermarkets
Are you on top with the most recent pricelists? The ever-changing prices make it hard to do so, but with the Rouses Supermarkets weekly ad, it's possible. It's regularly updated so that only the most recent and accurate costs are listed. This makes it easier to match prices, compare brands, and project this week's budget.
The ad also has great deals and discounts, so you can bring those prices lower than you thought you could.
Cashback reward program
Shopping through the Rouses Supermarkets weekly ad can be an even more rewarding experience, thanks to Cash Back. Cash Back allows shoppers to receive a percentage of their total purchase price back after checkout. This extra cash can really add up over time, and best of all, it is completely free and easy to use.
All customers need to do is log in at the store website and activate their Cash Back account. Special offers also appear periodically for extra savings opportunities. With Cash Back, shoppers can save even more money on their favorite items at Rouses Supermarkets.
Shop at Right Time
Do you want to make a lot of savings this year or are you planning a certain big purchase? Whichever you're doing, it's important you know when the right time to shop is. The right time is when the offers are best because the discounts are huge and the prices are dropped. But when exactly is that?
Some of the best days to make purchases is during Black Friday, back to school, Christmas, and more. Stores and brands launch the biggest promos during those seasons, so be sure to buy what you need during such times. To know exactly when these sales seasons begin, you can check the Rouses Supermarkets ad previews. It's a digital resource Rouses Supermarkets uses to announce exclusive and limited deals, discounts, and offers. For sure, it would give you a sneak peek into what the shopping seasons have to offer.
Shopping at Rouses Supermarkets
In-store Shopping
Despite all the perks of digital stores, in-store shopping never gets old. You get to walk across fully-stocked aisles, feel the product, and see everything for yourself. If you're buying electronics or certain items, you can have them tested to ensure quality. Certain stalls also offer free samples or trials, especially if they're new. All these and more ensure that physical shops are here to stay.
To make the most out of your in-store shopping experience, use the Rouses Supermarkets sales flyer. You can find here some of the latest prices and deals, which are extremely helpful in maximizing your budget.
Curbside Pickup
Shopping using curbside pickup is becoming increasingly popular these days due to its convenience, safety, and affordability. With the click of a button, shoppers can find the item they are looking for in the Rouses Supermarkets ad, add it to their cart, pay online and schedule a pickup time.
This saves shoppers time and effort of going into the Rouses Supermarkets. Stores will often attach a sales flyer with orders that include deals exclusive to online shoppers. This is an excellent way for shoppers to get even more value for their purchases by taking advantage of special promotions.
Delivery
Shopping with Rouses Supermarkets delivery has become an increasingly popular trend in recent years, and it is easy to see why. Customers can now save time and money by having their groceries delivered right to their homes. One great way to maximize the savings and convenience of delivery is by checking the Rouses Supermarkets weekly ad this week for discounted items and special offers.
You can enjoy even more savings when you take advantage of these deals. Delivery offers a lot of flexibility for shoppers not only from a budgeting standpoint but also from the comfort of doing grocery shopping without ever leaving home.
Online Shopping at Rouses Supermarkets
Are you spending too much time on the Net? You might as well make that productive by doing some shopping! Yes, you can get groceries, school items, fashion accessories, and other needs without even leaving your home. All your purchases are delivered, too, so all you really have to do is make a few taps and wait! So, what are you waiting for? Check the Rouses Supermarkets circular and see if your local Rouses Supermarkets has an online version!
Mobile Digital App
Shoppers can benefit greatly from the Rouses Supermarkets app, a convenient way to access Rouses Supermarkets circular. From anywhere with their mobile devices, shoppers can browse the latest deals and discounts. The app sends shoppers personalized notifications that alert customers when their favorite items go on sale.
Rouses Supermarkets app further adds convenience by integrating with popular payment systems within the app. In short, the Rouses Supermarkets app offers shoppers a simple way to manage their grocery budget better while enjoying a wonderful selection of goods at discounted prices.
How EveryPayJoy Help you Save?
Everypayjoy is a great platform for those who want to save money when they go shopping. The website has everything from coupons to Rouses Supermarkets weekly ads, making it a one-stop shop for savings. You don't have to be a frequent shopper to see the value of using Everypayjoy, as it provides both immediate and long-term savings opportunities.
Everypayjoy helps you save money through its array of deals and coupon promotions. With access to the Rouses Supermarkets sales flyer and Rouses Supermarkets weekly ads, shoppers can easily find discounts on their favorite items. Plus, these savings are offered at all times, no matter what time of year or season it is. This makes Everypayjoy an excellent choice for anyone looking to save money on their shopping trips.
Another way that Everypayjoy helps you save is by providing access to exclusive offers that may not be available elsewhere. These special promotions can provide big savings on items like groceries and clothing and other items such as electronics and home goods.
In addition, subscribing to the Everypayjoy website provides shoppers regular notifications about upcoming store sales flyers and weekly ads. That's why subscribing to Everypayjoy is such a great idea if you're looking for ways to save money while shopping at your favorite stores.
Disclaimer: Rouses Supermarkets is a registered trademark of Rouses Supermarkets and is not affiliated with our company. We are not affiliated with, endorsed by, or connected to Rouses Supermarkets. Our use of any trademark belonging to another company is not done with the intent to confuse consumers but is rather incidental in promoting these companies and their coupons.