Roses Discount Stores Coupons, Deals & Promo Codes
Being forced to go out of your shopping budget is a real kicker, especially when you're saving money. With prices increasing more often than before, these incidents get even more frequent.
Is there a way to stay updated with prices and promos without leaving your house? There is, and it's by using the Roses Discount Stores weekly ad for this week. It's a digital circular that displays all the amazing pricedrops and discounts exclusive from 05/28/2023 to 06/10/2023.
You can treat the Roses Discount Stores ad like the most recent catalog. Flip through pages of product collections using arrows or the "next" button. Once you come across some products you need to buy, zoom in using your scroller to view the prices, product info, and other details. As these prices are set for this week, your budget is more accurate than before!
If you're not doing shopping this week, you may be more interested in the Roses Discount Stores ad previews. These previews show a limited number of promos and discounts for the next few weeks, so you can write your shopping list and set your budget ahead of time!
To further maximize your budget, get a voucher from the Roses Discount Stores coupon database! When applied with the Roses Discount Stores weekly ad discounts, you don't just prevent overspending - you might even get save more money than expected.

27CT $649 WELCH'S FREEZE POPS

$.89 TAMPICO JUICES 20 OZ.


SO MANY LAVORS! POWERADE $125 6


LITTLE DEBBIE SNACK CAKES $.89 $1 FOAM


FRITO LAY CHIPS or SNACKS $215

FLAVOR MATE GRILLING SPICES NEW!

$1099 UNASSEMBLED PORCH ROCKERS AVAILABLE IN WHITE, BLACK or WOOD TONE FINISH

STRIPED BEACH TOWEL Their Price $9.99 $599 UYOUT!!
or 17.5" SQUARE 17" KETTLE CHARCOAL GRILL $2199 WAS $29.99 BU W

Their Price Up To $49.99 FAMOUS BRAND SMALL KITCHEN APPLIANCE BUYOUT 6 SLICE TOASTER OVEN SMOKELESS

8'x26" 8'x24" FAST SET FAST SET POOL POOL 8'x 4 " 2 Their Price $69.99 W $

20 GALLON STORAGE TOTE $599 Their Price $9.99

$3999 Their Price Up To $79.99 GO WISE 5 QT AIRFRYER NEW

0.7 CU. FT. MICROWAVE Available in Black or White 0.7 cu. ft.

BISSELL COMPACT BAGLESS VACUUM THEIR PRICE $59.99 Refurbished.

$2199 HYDRATION OR COFFEE MUG STARTING AT $199

rice $24.99 2199 Available in Black or White 20" BOX FAN

5,000 BTU AIR CONDITIONER $159Refurbished Their Price $199 BE COOOO 0 0 5,0 BTU

SHEET SETS Their Price Starting at $9.99 FULL 7.99 3'x5' QUEEN 9.99 KING 12.99

7PC FULL, QUEEN OR KING SIZE BED IN A BAG $ Their Price up to $99.99 Their Price $9.99

12 PACK Their Price $7.99 WASHCLOTH$399

CUISINART UTILITY KITCHEN SET Their Price $21.99 $599

PILLOWS $19.99 BODY PILLOWS Their Price $19.99 $999

ahhh, smell the relaxation! SPA BED PILLOWS Their Price $19.99

18PC 5'x6' BATH SETS Their Price $39.99 $1599 18 PIECE

9 $444 CHEVRON SUPREME MOTOR OIL WAS $5.19

STARTING AT $599 TURTLE WAX WASH KITS lors may vary by store. Prices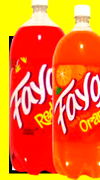 XOXO WRISTLETS OR ALEXIS BENDEL COSMETIC BAGS

UCKS OR DISHES? DAWN DISH SOAP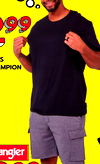 RT MES MFO O AT C WITH KETS C O P O C TH LADIES BIKER SHORTS
Related Brands to Roses Discount Stores
When it comes to finding exceptional deals at Roses Discount Stores, shoppers are often overwhelmed by the sheer number of brands and products available. To help make things easier, we have broken down the top deals for each brand in this Roses Discount Stores circular. With a wide selection of items from various brands, there is something for everyone.
We recognize that it can be challenging to keep track of all the discounts and sales, so we've made sure to include dynamic parameters to sort through the 6 brands offered in the Roses Discount Stores sales flyer.
By cataloging each brand with information such as its history, items currently on sale, and more details about its products, shoppers can easily find the best deals around. Whether you're looking for tasty snacks or stylish fashion trends, our comprehensive breakdown of Silk, ABU GARCIA, Almay, Cottonelle, Char-Broil, Gatorade will ensure you get the most out of your shopping experience at Roses Discount Stores.
Here are the popular brands we found in our database:
Roses Discount Stores Weekly Ad & Preview
Everyday is shopping day with these incredible promos from Roses Discount Stores weekly ad! All the cheapest bargains in the palm of your hand. Click and scroll to check out each offer.
This isn't just for this week, too! Find future deals through Roses Discount Stores ad previews, showcasing the most exciting markdowns!
How to save at Roses Discount Stores?
Saving money at Roses Discount Stores doesn't have to be a tricky endeavor. With the right approach and some savvy shopping strategies, you can easily save a few bucks every time you shop. Whether taking advantage of price cuts or stretching your food budget further with meal planning, there are plenty of ways to get more value for your purchases with Roses Discount Stores ads.
First and foremost, familiarize yourself with the Roses Discount Stores weekly ad. This is where you will find all the best deals! By following some simple tips on how to save at Roses Discount Stores, you will find yourself shopping smarter in no time.
Coupons at Roses Discount Stores
Want a wallet full of coupons? You can do better with this massive digital database of Roses Discount Stores coupons! Not only are they much, much more lightweight than a purse bursting with voucher stubs, they're also more updated and comprehensive. Indeed, this database aims to cover each and every digital voucher you can use Roses Discount Stores. Thus, it is regularly updated so you always get an influx of the freshest and most exclusive offers.
You can also click on each coupon to find pertinent details, such as terms, conditions, discount caps, and expiration dates. You can either save them for future purchases or redeem right away.
Deals of the Week
Back then, flipping through product magazines and catalogs were a subtly fun way to pass time. You see amazing products, fantastic discounts, and even buy one get one deals. This time, though, most such catalogs are elusive to find or you must pay a subscription to use them.
With the Roses Discount Stores weekly ad, you can replicate that nostalgia of browsing through weekly specials and product collections. But this ad is much better than the catalogs of the olden days. Firstly, it's digital, so you can access it anytime, anywhere, which makes price comparisons easier. Secondly, it's easy to use - just click on a few buttons to browse. Lastly, it's free!
BOGOs
Don't hesitate to get more of everything because this week is full of buy one get one (BOGO) deals! With these promos, you get the chance of getting the second item for free or at a big discount (from 50% to 90%). Such offers are all featured in the latest Roses Discount Stores sales flyer, the ultimate resource material for avid shoppers as its full of deals, discounts, and promos (not just the BOGO ones).
Reward Programs
Saving at Roses Discount Stores with their loyalty rewards program is calming and convenient. With the help of this program, customers can access exclusive discounts and promotions that are only available to members. This allows them to get the best Roses Discount Stores sales ad on their purchases and save money in the process.
Members are eligible for additional discounts like coupon codes that may not be available in-store or online. They also get early access to sales events, making it unchallenging to find great deals even before they go on sale. Plus, when members make a purchase using their loyalty points, they can save even more money.
To maximize savings while shopping at Roses Discount Stores, members should take advantage of special offers and flash sales that are only available through the loyalty program. Additionally, they should keep track of their rewards points so they can redeem them quickly and conveniently in-store when they need to use them.
Overall, being a member of Roses Discount Stores's loyalty rewards program is an excellent way for customers to save money when shopping. With exclusive discounts, promotional offers, and other benefits, it is a perfect way for members to make their money stretch further when buying items from Roses Discount Stores.
Exclusive Online
With online shopping, you can do all of these at once: sit back, relax, spend more, and save more! That's made possible by the hundreds of amazing deals and discounts everyday, which only gets better during holidays, like Christmas season and Black Friday. If you want to be updated on the most recent promos, check out the Roses Discount Stores weekly circular. It has all the newest promos in one place, for your convenience.
Free Shipping
Shopping at Roses Discount Stores can be a great way to save money without compromising on quality. Taking advantage of the store's free shipping policy can add to your savings. To qualify for free shipping, you'll need to choose eligible items with a minimum purchase amount that meets the store's requirements. The selection of items offered by Roses Discount Stores ad typically changes daily.
The company offers discounts for select items at certain times throughout the week and month. With these deals and free shipping, you can get top-notch products delivered conveniently and hassle-free, saving even more.
Clearance
Shopping can be a nightmare if you don't know where to look. However, finding savings at Roses Discount Stores weekly circular is easy when you use the store's clearance section of discounted items. Clearance sales offer reduced prices on clothing, electronics, decorations, and much more. By shopping in the clearance section of Roses Discount Stores, you can save money without sacrificing quality.
While in-store clearance sales are always worth checking out, there may be even larger discounts online. Shopping with the help of clearance can be a great way to save at Roses Discount Stores, so keep an eye out for amazing deals.
Price Match at Roses Discount Stores
Are you on top with the most recent pricelists? The ever-changing prices make it hard to do so, but with the Roses Discount Stores weekly ad, it's possible. It's regularly updated so that only the most recent and accurate costs are listed. This makes it easier to match prices, compare brands, and project this week's budget.
The ad also has great deals and discounts, so you can bring those prices lower than you thought you could.
Cashback reward program
Shopping with a Roses Discount Stores ad can be a thrilling experience, but having the ability to save money while you do so makes it even more exciting. With Cash Back, customers can get even more value as they shop. By signing up for an account with Roses Discount Stores, customers can start collecting points and vouchers to make purchases at marked-down prices.
Additionally, customers can accumulate cash-back rewards on certain items which are credited towards their next purchase. It has never been easier to save at Roses Discount Stores with the added bonus of getting cash back.
Shop at Right Time
Saving money at Roses Discount Stores will be a piece of cake if you shop at the right time. To maximize savings and get the most bang for your buck, take advantage of two key seasonal opportunities: Black Friday and Back to School season.
Black Friday is an annual event filled with deep discounts on items ranging from apparel to electronics, making it a great opportunity to save big on products you have had your eye on. Many retailers also offer special online deals exclusive to their online stores, so be sure to check those out too.
Back to School season is also another great chance to save big and stock up on essential items like clothes, shoes, and school supplies. Retailers often offer discounts on bulk orders or bundle packages, so it's a good idea to plan ahead and purchase what you need in advance.
By taking advantage of these two seasonal shopping opportunities, savvy shoppers can save big at Roses Discount Stores. By doing your research online and planning ahead of time, you can ensure that you find amazing deals available for the items you need.
Shopping at Roses Discount Stores
Roses Discount Stores In-store Shopping
In-store shopping is becoming increasingly popular again due to its many benefits for shoppers. One of the most appealing benefits of shopping at a physical store is the ability to access Roses Discount Stores circular and other specials. Many stores will post their sales, promotions, and discounts on signs within the store, so customers can immediately take advantage of savings.
Additionally, shoppers can directly touch, feel, and explore products before purchasing them. It is better than you rely solely on photographs or 3D displays online. In-store shopping offers greater convenience if you know what you're looking for.
Curbside Picku at Roses Discount Stores
Shopping at Roses Discount Stores just got even easier with the introduction of curbside pickup! Now, shoppers no longer need to make a trip inside the store. Instead, you can shop from the safety of their vehicles. By visiting Roses Discount Stores circular and reserving items ahead of time, you have the convenience of curbside pickup.
All a customer needs to do is go to Roses Discount Stores's designated pick-up spot at the store and wave their order confirmation email or phone number to receive their purchase without delay. Enjoy fast, safe, and easy shopping with Roses Discount Stores's new curbside pickup option.
Delivery at Roses Discount Stores
Finding time to shop for things they need can be challenging because people are often very busy with work, their families, and other things they have to do. Thus, shopping for the best deals has always been challenging. However, it is not the case anymore. Home delivery is the perfect way to experience hassle-free shopping.
Now you just need to grab the Roses Discount Stores sales flyer and hop online for free delivery. Customers can find immense benefits when shopping with delivery from groceries to office supplies. It is convenient and safe to have items delivered to your doorstep.
Online Shopping
Roses Discount Stores ad offers online shopping and is an ideal way to save time, money, and hassle. Customers can browse Roses Discount Stores stock quickly and easily from the comfort of their own homes. With cheap delivery rates and collection options ranging from in-store pickup to drop-off, Roses Discount Stores provides customers maximum convenience and flexibility in shopping. Thus, shoppers can truly benefit from making Roses Discount Stores their go-to place for purchasing goods.
Mobile Digital App
What if your local Roses Discount Stores is one tap away? That's totally possible if you have the Roses Discount Stores app installed in your fave gadget! To find this app, check out the Roses Discount Stores ad - it usually features the app ready for download. Once it's installed, you can add to cart and check out items right away!
How EveryPayJoy Help you Save?
Everypayjoy is a fantastic website that helps you save money on everyday purchases. It provides access to Roses Discount Stores sales flyers, weekly ads, and exclusive deals and coupons. Thus, the platform allows users to pinpoint the best prices, discounts, and special offers.
With EverypayJoy, you will never miss out on significant savings again. Its simple design allows users to quickly find what they need and maximize their budget without sacrificing quality. Affordability aside, the variety of options available at Everypayjoy is guaranteed to have something for everyone.
You can find amazing deals on products from clothing, furniture, electronics, and beyond in the Roses Discount Stores sales flyer. So why not save some extra money with every purchase? Putting your hard-earned money back where it belongs, in your pocket.
Everypayjoy also provides exclusive deals and coupons to help you save money on your purchases. With so many value-friendly options at your fingertips, Everypayjoy is an invaluable shopping companion that enables you to save.
Disclaimer: Roses Discount Stores is a registered trademark of Roses Discount Stores and is not affiliated with our company. We are not affiliated with, endorsed by, or connected to Roses Discount Stores. Our use of any trademark belonging to another company is not done with the intent to confuse consumers but is rather incidental in promoting these companies and their coupons.