Roche Bros Coupons, Deals & Promo Codes
Reading the Roche Bros weekly ad this week is easy. The ads are divided into categories so you can quickly find what you are looking for with ease. You can also view the coupons available in their database, and be sure to check back often as new deals become available every week.
It is important that you read the Roche Bros ad so that you don't miss out on any savings opportunities. Companies post exclusive deals in their weekly ads, which are usually only good for one week or less. Thus, it is a great way to take advantage of limited-time discounts on products and services. Plus, these ads can help you plan your shopping trips by telling you which items are on sale and when they will go back up in price.
The current Roche Bros ad contains over 35 different offers ranging from discounts on food items to special savings on household goods and more. This week's ad runs from 05/26/2023 until 06/01/2023, so make sure to act fast if there is something you want before it goes off sale!
Additionally, there may be additional promotions in the website's coupon section where shoppers can find even more great savings opportunities. The Roche Bros coupon further helps you to lessen your shopping bill. Overall, viewing the Roche Bros weekly ad this week is an easy way to save money on groceries and other items each week when done correctly.
We cannot find Roche Bros coupons and deals in our database, here are the recommended deals for you:

Certified Angus Beef Prime 85% Lean Ground Beef 3.99lb.

For the Grill! Kayem/Fenway Meat Franks or Jumbo Deli Meat Franks, 14 oz. 3.99
Big Deals, Roche Bros. Boneless Chicken Breast Antibiotic Free, Fresh, 3 lbs. or more 2.99lb.

Tender Green Asparagus Great for grilling 2.99lb.

Sweet Red Ripe Strawberries 16 oz. Pkg. 3.99ea.

Ken's Steak House Salad Dressing Selected Varieties, 16 oz. or Sweet Baby Ray's Barbecue Sauce Selected Varieties, 18 oz. 3/$5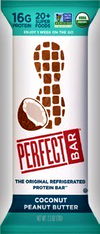 Lb. Greenridge Farm 52% Lower GREENRIDGE 52% LOWER - Sodium Turkey SODIUM

Cooked Shrimp 41/50 ct. Tail On
$7.99

BODYARMOR Sports Drink 16 oz. or SportWater 1 liter
4/ $5.0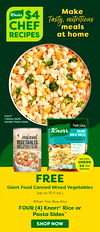 Mott's Applesauce or Goldminer Sourdough Square Bread
$5.0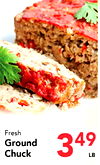 Fresh Ground Chuck 349 LB

Summer Apple Bouquet
$16.99




Fresh Sliced Applewood Smoked Bacon
$5.99

5.3 oz. Switzerland Emmentaler EMMENTALER - - - - - - - 5 49 Ea.

Zoa or Bang Energy Drink
2/ $4.0

Homemade Chicken Parmesan 399 Ea.


Grandma's Potato Salad 49 3 Lb.

14-18 oz. The S is the Sweet Baby Ray's BBQ Sauce .... Barbecue Sauce 49 - .. 1 Limit 3

Busch Summer Sausage 899 Lb.



Stella Provolone I Cheese 449 Lb.
Radishes, Green Onions or Cilantro
$1.49


7.6 oz. Yancey's Fancy Cheddar Cheese BUFFALOWING HOT SAUCE CHEDDAR 99 4 Ea.

Beef Boneless Chuck Roast
$7.99

MEMORIAL DAY HOURS: 7AM-7PM Kid's Choice Seedless Watermelon 499 Ea.
Related Brands to Roche Bros
Whether looking for household items or groceries, you can find something unique with the specially curated offers in the Roche Bros circular. With top deals from 6 brands and unbeatable prices, customers can trust that they will get quality products without breaking the bank.
Check out Roche Bros sales flyer today and start planning your next shopping trip! With such an extensive catalog, including some famous names like Snapple, Hormel, Benadryl, Folgers, Black Bear, Herbal Essences, you will find all the finest deals in no time.
The Roche Bros sales flyer also offers discounts on specific categories, such as clothing and electronics, so shoppers can find great bargains in whatever department they're looking for. Whether searching for quality kitchenware or fashion accessories, you won't have to worry about spending too much when shopping with the Roche Bros.
Here are the popular brands we found in our database:




Roche Bros Weekly Ad & Preview
Got only five minutes to scope out the best offers? Not a problem! With Roche Bros weekly ad, you can blitz through the biggest promo collections by clicking on the arrow buttons. Zooming in on each item is quick and easy, too! It takes a few minutes to check out all of this week's deals, you might even have time left to check out Roche Bros ad previews for future deals.
How to save at Roche Bros?
Have you ever done window shopping online? It's possible through this Roche Bros weekly circular! All the best and cheapest products, as well as fantastic promo deals, compiled in one place so you don't have to leave your house. Besides this circular, Roche Bros also has huge coupon databases, weekly specials, sales flyers, and other online materials you can take advantage of and use to explore the length and breadth of its terrific offers.
Coupons at Roche Bros
Shopping at Roche Bros with Digital Coupons can help you save a lot of money! By taking advantage of the digital Roche Bros coupons available, customers can stock up on all their favorite items while also keeping their budgets in check. Here are some tips to get the most out of your digital coupon shopping experience:
1. Start by searching for digital coupons online. There are websites and apps specifically for finding and using digital coupons. So, take advantage of these tools to make sure you have access to the best deals. Make sure to read the description for each coupon before using it, as some coupons may have restrictions or expiration dates.
2. Sign up for email alerts from Roche Bros. Many stores offer discounts and coupon codes through their email lists. Thus, sign up and stay informed about upcoming sales and promotions. This way, you will always take advantage of a great deal.
3. Combine multiple coupons when possible. If you have numerous digital coupons from different sources (such as emails, store websites, and apps), see if you can combine them into one transaction. This could result in some significant savings. Make sure that the terms and conditions allow it before proceeding with the purchase.
Overall, shopping at Roche Bros is always more fun when saving money is involved and digital coupons provide just that opportunity. So remember to take advantage of all those fabulous discounts offered through digital coupons.
Deals of the Week
Weekly shopping doesn't have to rip off your wallet. With a great budget and tons of deals, it can be an enjoyable, money-saving trip. Care to know how? It's easy - just use the Roche Bros weekly ad.
The weekly ad is a digital catalog of all the best offers exclusive for this week only. They are all sorted by collection, for your easy perusal. If you find the details too small, just zoom in with your scroller.
Once you've exhausted all of this week's sales, it isn't the end of it all. The ad gets updated EVERY WEEK, so make sure you visit it frequently to stay updated.
BOGOs
Need to get more of one thing? Then take advantage of Roche Bros BOGO or buy one get one deals! The offer varies per item; for instance, a BOGO 10% deal entitles you to 10% off on the 2nd item. The best of them all is the BOGO free, which allows you to get the 2nd item 100% off - such a steal, right?
To be updated on the most recent BOGO offers, regularly check out our Roche Bros sales flyer. It features the most recent and exclusive deals and discounts, from BOGO promos to massive discounts.
Membership Program
Did you know Roche Bros has a reward program? If you didn't, now you do and you should be a part of it. Members of the program are entitlted to the most exclusive deals and earn hundreds of points just by shopping. All these points can be used for future shopping trips, for even bigger savings.
So, what are you wating for? Find the registration details in our Roche Bros sales ad!
Exclusive Online
Shopping at Roche Bros doesn't have to be expensive. With the help of Online Exclusive Offers, it's easy to save big on your favorite items. All you need to do is check the store's website regularly for exclusive online offers and promotional codes, allowing you to enjoy discounts on select purchases. If you're a regular customer at Roche Bros, signing up for their rewards program is also a great way to save money in the long run. With just a few simple steps, saving money while shopping through the Roche Bros sales ad has never been more accessible.
Leverage Free Shipping
Do you find yourself checking out those items on your online shopping spree and having to knock some off because you have to accommodate the shipping fees? Well, hold on to your items yet as you won't have to remove them from cart anymore. Free shipping deals and vouchers are abound when you know where to find them, and they can easily turn that online shopping stress into an online shopping fest!
Use the Roche Bros ad to catch the latest free shipping deals and vouchers, along with other discounts and promos. Easy to use and frequently updated, this digital resource is one of the best money hacks - so many sure to bookmark it.
Clearance
Shopping through the Roche Bros ad can be a delightful experience, especially when you can find great items at an even better price. One way to save money when shopping there is to take advantage of their Clearance section. The items in this section may be slightly distorted or worn, but the discounts are often unbeatable.
Checking the clearance section regularly will allow you to snatch up some stylish garments at a fraction of the cost. This can ensure that your wardrobe is always on point without breaking the bank.
Price Match at Roche Bros
Price matching on the Roche Bros weekly circular has become a great way to save money while still being able to shop where you want. Price matching is searching for the same product, or one similar to it, on another site at a lower price. Furthermore, you can ask the Roche Bros to match that price. It is so simple, just shop online and keep your eye out for better deals elsewhere.
Once you have found the item elsewhere more cheaply, tell Roche Bros, and they will match it. Of course, some restrictions do apply. However, with just a few minutes of research and looking around, shoppers can easily use this great tool and save a lot of money.
Cashback reward program
Now and then, Roche Bros would offer cashback promos or coupons. Availing these offers mean would you get back a certain portion of your purchase, either as cash or store credit. Fantastic, right? However, you'll have to meet the terms and conditions, so make sure you know of those before using your coupon. You can find the coupons, along with their terms and conditions, on the Roche Bros coupon database. Just scroll through the collections, find the voucher, click on it, and avail when you can, but make sure to do so before the expiration date.
Shop at Right Time
Weekly deals are amazing but special, holiday deals are MUCH, MUCH better because the discounts are bigger, the deals are hotter, and the offers are plentier. Thus, knowing when to shop at the right time is crucial - you make the most of your money and you get the most savings, points, or cashbacks.
Subscribing to Roche Bros ad previews allows you to be updated and get glimpses of these big holiday sales, like black friday or back-to-school. They're just as easy to use as weekly ads or flyers - course through collections, earmark your favorites, and be ready to secure them on the day.
Shopping at Roche Bros
In-store Shopping
A trip to your local Roche Bros is much more satisfying when you snag a great promo. However, they can be quite elusive ... unless you're subscribed to the Roche Bros sales flyer! This digital promo material features fantastic deals and discounts, so you'd know when you can avail them and how! Some of them are pretty exclusive, so you get a headstart from other shoppers. All that sounds good, right? So subscribe now!
Curbside Picku at Roche Bros
Curbside pickup is an excellent option for avid shoppers who want to order things from afar but want to avoid shipping fees. You can just call your local Roche Bros, see if they what you need, place an order, and then schedule the pickup on the time most convenient for you! Moreover, you can use it to place advance orders for items Roche Bros doesn't have at the moment. Once the stock comes in, you get first dibs as you'll be called for pickup. Neat, right? To learn more about this, check out the Roche Bros flyer!
Delivery at Roche Bros
These days, whether you did your shopping in-store or online, most shops offer delivery options. Such a service allows you to buy stuff without setting foot at the store or having bulk and large purchases transported to your place without much hassle. Whichever purpose you need it for, you must check first whether your local Roche Bros does offer delivery. If they do, you can the check the Roche Bros weekly ad this week to see if they have delivery vouchers, discounts, and deals. Avail any that are applicable so you can save on the fees!
Online Shopping at Roche Bros
If you don't have the energy to get out of your bed and drive to your local Roche Bros, that's alright. With the Internet up and running, there's no need for you to get out of your home to do some shopping. Instead, open the Roche Bros circular, see if they have an online shop, and start adding items to your cart! Browse through the collections like you're going through store aisles! Once you have everything you need, click check out!
Roche Bros App
Roche Bros has made it easier to shop and save with the Roche Bros App. With the Roche Bros circular, you can browse sales and items in one place. Plus, you will get exclusive discounts and personalized shopping recommendations at your fingertips. Whether you are shopping in-store or online, Roche Bros's app helps ensure you always get the best deals and never miss out on another fabulous sale. Download Roche Bros's app today and start seeing the benefits.
How EveryPayJoy Help you Save?
EverypayJoy is a great platform for anyone looking to save money on everyday purchases. With exclusive deals and coupons, users can pinpoint the best prices, discounts, and offers. EverypayJoy simplifies the process of finding the best deals and helps users maximize their budget without sacrificing quality.
The platform provides access to Roche Bros sales flyers, Roche Bros weekly ads, and exclusive deals that can be found all in one place. This eliminates the need to go through multiple websites or stores to find what you need at the best prices. The comprehensive range of options available from EverypayJoy ensures that there is something for everyone, whether it be clothing, furniture, or electronics.
Not only does EverypayJoy provide access to great deals and savings, but it also has an easy-to-use search function. You can use this feature to search your favorite stores and find what you are looking for quickly and efficiently.
Overall, using Everypayjoy is easy to save money on everyday purchases while still enjoying quality products at discounted prices. Everypayjoy has a lot of different products from different stores. The design is simple, and the customer service is great, so you are guaranteed to be happy with your purchase!
Disclaimer: Roche Bros is a registered trademark of Roche Bros and is not affiliated with our company. We are not affiliated with, endorsed by, or connected to Roche Bros. Our use of any trademark belonging to another company is not done with the intent to confuse consumers but is rather incidental in promoting these companies and their coupons.