Ralphs Coupons, Deals & Promo Codes
Want to be in on a small shopping hack? Check out the Ralphs weekly ad this week before heading out! It's a great way to find exclusive deals, project expenses, and maximize your budget without setting a foot out of your home!
For instance, this weekly special, which is set for 06/07/2023 to 06/13/2023, features 35 money-saving offers. To see them all, use the arrow buttons to flip to the next page (or go back to the previous). If the page looks to blurred, use your scroller to zoom in on prices, product names, and other info.
If you find anything you like, try to get it before the week ends! The Ralphs ad gets updated every week, so some offers are really limited to 06/13/2023 only. But new offers come up with every update, so you might find something better if you miss out on some deals! You can even check out some of next week's promos using the Ralphs ad previews!
However, if nothing catches your eye and you can't wait for next week's discounts, browse the Ralphs coupon database instead! It's easy to save and redeem coupons from the ever-growing collection of vouchers. Just click on the coupon, read details and instruction, then redeem when you can (but make sure it's before the expiration date).

Wine
SAVE $10 INSTANTLY OFF Groceries with the purchase of any SIX (6) 750 mL wines and a $40 minimum Grocery purchase with rewards Card.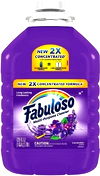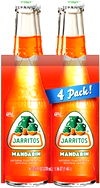 Precio
BUY 1, GET 1 of Equal or Lesser Value 50% OFF With Card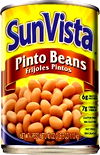 Sun Vista Pinto Beans
$1.99

La Banderita Soft Taco Flour Tortillas
$4.99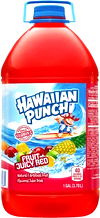 Las Palmas Enchilada Sauce
2/ $5.0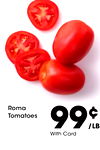 Fresh Made Guacamole
$6.99

Fresh Made Corn Tortilla Chips
$3.99





Appreciated
Starting at $9.99

Home Chef
Starting at $22.0


Jolly Rancher & Twizzlers Party Size Candy
$11.99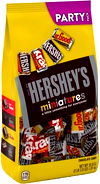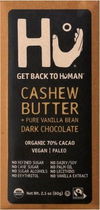 Ice Breakers or Breath Savers Mints
$2.49

Red, Orange or Yellow Bell Peppers
$0.99
Oroweat
BUY 1 GET 1 FREE of Equal or Lesser Value Save up to $5.49 With Card

GO DIGITAL & SAVE EVEN MORE!
Save BIG with exclusive digital coupons SAVE $1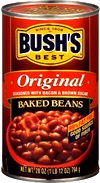 Bush's Baked or Grillin' Beans
2/ $4.0

Modelo, Corona, White Claw, Stella Artois, New Belgium or Heineken
$11.99

Nabisco Snack Crackers
$2.49
Ralphs Deals by Brands
Hardly anything else beats the quality of branded pieces but let's admit it - most of them have price tags that can rip your wallets. But that's about to change because with this Ralphs circular, you don't have to sacrifice quality anymore. It lets you get access to the top Ralphs deals by brand, a segment decked with big-discount vouchers and markdown items from 12 brands.
Specifically, it features promo deals from the following brands: Arm & Hammer, HD Designs Outdoors, Smirnoff. If your favorite brand, voucher, or product isn't here, don't worry; the Ralphs sales flyer often gets updated so you'd have more amazing deals from more brands!
Ralphs Weekly Ad & Preview
Take advantage of this easy-to-use, all-in-one Ralphs weekly ad! With just a few arrow buttons and zoom in feature, you can course through collections of jaw-dropping price steals
Plus, Ralphs ad previews lets you stay tuned on the season's next hottest deals! Click on a preview, get a glimpse of the future, and plan that shopping spree.
How to save at Ralphs?
Shopping's never been more fun when you have access to the Ralphs weekly circular. It has all the biggest and most recent deals, discounts, vouchers, and other irresistible offers. It's effortless, too, for whether you are home, on the road, at the office, or even inside Ralphs, you can easily access the circular and flip through dozens of promo collections.
So what are you waiting for? Start browsing!
Ralphs Digital Coupons
Did your coupons expire already? Don't fret over spoiled milk when you can top it up! With this Ralphs coupon database, you have easy access to hundreds of new and exclusive vouchers. They entitle you to huge discounts, free shipping, and other exciting privileges you won't find with any other coupons.
This Ralphs coupon database is regularly updated, so you're sure to choose only from the most recent and credible. To effectively use each coupon, make sure to click on it and read all the terms and conditions. Take note of important details like discount caps and expiration dates. Once your done perusing it, you can either redeem it immediately or save it for future shopping sprees.
Deals of the Week
Ralphs is a great place to shop when trying to save a few extra bucks. One of the best ways to save money is by taking advantage of Ralphs's weekly specials and deals. If you are looking for big savings, Ralphs offers multiple weekly specials that can be used at checkout. The Ralphs weekly circular provides discounts that will help you save dollars on the final bill.
In addition, Ralphs's weekly specials offer additional savings on specific items. This section of Ralphs's website is updated with promotional codes each week, so be sure to check in often. You won't be able to use the discounts after the expiration date. Thus, a regular checkup is essential. Moreover, double-check the prices to ensure that the store applies deals of the week on your bill.
BOGOs
Saving at Ralphs with the help of BOGO free can be a great way to stretch your budget! To ensure you get the most out of every BOGO promotion, start by understanding the terms and conditions. Many promotions may have limits on items eligible for the discount or restrictions on how many discounts can be used in one purchase. Read all details carefully and make sure you understand them before taking advantage of savings opportunities.
It is also important to compare prices between stores to determine who has the best deal on items that qualify for BOGO 50% off. Shopping around can save money and allow you to find items on which you can get extra savings with the Ralphs ad.
When a BOGO offer is available, it's smart to stock up on items that don't expire quickly or something you know you will use up for certain. This way, you won't need to worry about wasting any food or other item due to an expiration date before you have time to use it up.
The additional discounts are great ways of saving even more money with each purchase so combine them with BOGOs wherever possible for even more significant savings.
Reward Programs
Saving at Ralphs with their loyalty rewards program is calming and convenient. With the help of this program, customers can access exclusive discounts and promotions that are only available to members. This allows them to get the best Ralphs sales ad on their purchases and save money in the process.
Members are eligible for additional discounts like coupon codes that may not be available in-store or online. They also get early access to sales events, making it unchallenging to find great deals even before they go on sale. Plus, when members make a purchase using their loyalty points, they can save even more money.
To maximize savings while shopping at Ralphs, members should take advantage of special offers and flash sales that are only available through the loyalty program. Additionally, they should keep track of their rewards points so they can redeem them quickly and conveniently in-store when they need to use them.
Overall, being a member of Ralphs's loyalty rewards program is an excellent way for customers to save money when shopping. With exclusive discounts, promotional offers, and other benefits, it is a perfect way for members to make their money stretch further when buying items from Ralphs.
Exclusive Online
Online shopping is taking everyone by a storm, and for good reason! It's easy, accessible, and convenient - all good things for people living in a busy world. Besides all those, there are the amazing deals and discounts that gets everyone on a hook. These offers vary per product and brand, from great steals like buy one get one free to splendid markdowns, like 50% off on an item. You can find them all on the Ralphs weekly circular, so check it out!
Free Shipping
Who doesn't love online shopping? You get a lot of variety, as you can access nearly every brand possible and find items physical stores don't even have. They're also convenient - just click, tap, and scroll and you can find everything you need. Moreover, there are a ton of cheap options, especially when you know how to look.
But while all that sounds good, you can make it better with free shipping! Free shipping promos allow you to have your purchases delivered for free, so long as you meet the deal's or voucher's terms and conditions. Find such limited deals on the regularly-updated Ralphs ad.
Find Clearance Items
Clearance sales and racks aren't as dismal as they seem to be. There are treasures hidden in these places, and you just have to find them! Make the discovery easier and quicker by using the Ralphs sales flyer. It features the most recent clearance sales, so you're updated on the what, when, where, and how of these amazing opportunities.
Price Matching
Are you an avid shoppper at Ralphs? Then you should subscribe to the Ralphs weekly ad! Not only does it help you discover the best deals and discounts, it's also a reliable resource for price matching. Easy to access anytime, anywhere, you can easily compare and contrast prices, or simply just check if your favorite products have taken a cost hike or not. Items are organized into collections, so searching for your items or brands is easy.
Cashback Program
Do you think you can get money back just by spending? While that may seem like an absurd concept, it's actually possible right now! More and more stores and brands are offering cashback promos, which allow you to get a certain amount of money back when you meet the deal's terms and conditions. Amazing, right?
If you're interested in such fantastic promos, then subscribe to the Ralphs coupon database. From cashbacks to discounts, it has it all, ready for you to take and use.
Shop at Right Time
The holidays is an expensive season -- so many gifts to buy, so many occasions and parties to prepare for. If you want to keep your wallet from going empty, you'll have to find items at their cheapest, and one way to do that is through Ralphs ad previews. These ads showcase future prices, deals, and discounts, so you know what you can get in advance. This makes planning shopping trips and maximizing budgets much easier.
Moreover, you can use the previews to know what Black Friday has to offer. This day signals the start of Christmas shopping season, and the deals are unbelievable. It's the right time to shop for the holidays, so be sure to hit the shops and see the previews.
Shopping at Ralphs
Ralphs In-store Shopping
Despite all the perks of digital stores, in-store shopping never gets old. You get to walk across fully-stocked aisles, feel the product, and see everything for yourself. If you're buying electronics or certain items, you can have them tested to ensure quality. Certain stalls also offer free samples or trials, especially if they're new. All these and more ensure that physical shops are here to stay.
To make the most out of your in-store shopping experience, use the Ralphs sales flyer. You can find here some of the latest prices and deals, which are extremely helpful in maximizing your budget.
Curbside Picku at Ralphs
Check out the latest Ralphs sales flyer! Not only does it contain the biggest deals and discounts, it also features great and convenient services you may not be familiar with, like curbside pickup! Such an offer allows you to make an order, have it delivered to a specific, nearby location, and pick up the package once it has arrived. Transportation fees are cheaper this way, plus you can pickup the item the soonest it's available and won't get delayed by delivery backlogs and other similar issues.
Delivery at Ralphs
Shopping online can be a hassle when considering delivery times and costs. Fortunately, stores are starting to offer delivery services with bonus benefits, such as easy returns and minimal contact with people. Delivery offers convenience, time-savings, cost savings, and, most importantly, the ability to benefit from the Ralphs ad.
With this service, shoppers no longer have to worry about crowds or standing in long lines because their purchases will be waiting for them on their doorstep. All these benefits add up to make delivery an excellent option for shopping from home during current times.
Online Shopping at Ralphs
Online shopping offers shoppers the most convenient and varied shopping experiences imaginable. Consumers can easily research Ralphs ad online and compare prices across multiple retailers. Now customers can just log onto the web and view real-time pricing information from every store at once.
Additionally, online shoppers are typically able to purchase items at deeper discounts than those offered through traditional retail outlets. By shopping online, consumers have the power to get their hands on items that would otherwise be out of reach due to physical location.
Ralphs App
You won't have to wade through the world wide web to find the online Ralphs because it's available on app form already! Check out your fave app store or Ralphs ad to see if the app is available for download in your area. If it is, quickly install it and you can use it right away!
How EveryPayJoy Help you Save?
Store and brand deals are great, but they can be so hard to find. You'd have to visit individual shop websites to find the most updated offers. But I've got great news - you can finally stop searching high and low for these discounts around the Internet because all of them are right here in EveryPayJoy!
EveryPayJoy is an easy-to-use website that compiles an abundance of weekly ads, coupons, and tips from many shops. You can easily browse their collections to find deals or coupons that suit your needs and shopping habits.
To use EveryPayJoy, just click on the "view now" button for the Ralphs weekly ads. You'll be directed to a page full of links to the Ralphs sales flyer, current weekly specials, ad previews, and other resources you can use to score the hottest promos. Click on whichever link you need and feel free to explore the deals within it. You can also read the FAQs portion to learn about the store's system for deals and promos.
Disclaimer: Ralphs is a registered trademark of Ralphs and is not affiliated with our company. We are not affiliated with, endorsed by, or connected to Ralphs. Our use of any trademark belonging to another company is not done with the intent to confuse consumers but is rather incidental in promoting these companies and their coupons.