Pete's Fresh Market Coupons, Deals & Promo Codes
Reading this weekly ad is incredibly easy and straightforward. All you have to do is scroll through the latest Pete's Fresh Market ad preview and enjoy the privilege. In addition, you can easily find what you are looking for in terms of products on sale as the Pete's Fresh Market sales are divided into categories, making it easy to determine if a product is currently on sale.
It is the best part that all categories, including pet, health care, baby items, dairy, beverages, and snacks, are on the list. With the help of Pete's Fresh Market weekly ad this week, you can save big by picking up the splendid deals available.
The Pete's Fresh Market ad starts from 05/31/2023, so make sure you take advantage of it before 06/06/2023. You will get 36 astonishing deals so make sure that you won't want to miss out on them. Nevertheless, it is worth looking at it and seeing what discounts and promotions they have going on.
The Pete's Fresh Market ad also includes a Pete's Fresh Market coupon that you can use to get an even better deal on your groceries or other items you may need from the store. Such coupons offer great savings and value to shoppers who use them. In addition, they allow customers to get great products at reduced prices, so make sure to check out their coupon section before shopping at the store. So make sure to take advantage of these deals when they appear!
FLOWER BOUQUETS *Not available at all stores 1299 While supplier last

*5 in. ORCHID PLANT 1999 ea.

i - 151 Rice Lake Square, Wheaton, IL 60189 880 Roosevelt Rd. Glen Ellyn, IL 60137 OPEN DAILY: 7AM-9PM e WWW.PETESFRESH.COM

*5-10 in. TROPICAL PLANTS 1499

9-12 oz. Fresh Express Fresh PREMIUM EXPRESS GARDEN PREM UM ROMAINE SALADS 3 Varieties Fresh EXPRESS GREEN & CRISP 2/$5

Floral *Outdoor HANGING BASKETS 1499 de up




8 oz. WHITE MUSHROOMS Whole or Sliced 2/$3



MICHIGAN Grown in Michigan ASPARAGUS 199 lb.

fresh PRODUCE SALE MEDLEY TOMATOES MNT EA GROWN - USA GREEN BLANK LA

Corona® Modelo 12 pk. btls. or cans Modelo, Corona, Pacifico, or 1599 Victoria
30 pk. cans 1599 Icehouse or Miller High Life

Miller Coors 12 pk. btls. or cans Miller, Coors, 999 or Bud

10 oz. Heinemann's Bakeries COFFEECAKE Assorted ... 2/$6

WHITE CLAW - TRULY - 12 pk. cans White Claw, Truly, or Corona HARD 1599 SELTZERS

10 oz. Tubs Stan's Donuts MINI DONUTS Birthday Cake or Chocolate BIRTHDAY 399

TWO OTHERS TWO BROTHERS 12 pk. cans Two Brothers 1899

12 STELLA Hein ARTOIS 12 pk. btls. Stella Artois, Heineken, 1599 or Guinness

? ITALIAN BREAD 16 oz. Fresh Baked ITALIAN LOAF 2/$3

La Brea Take & Bake b 12 oz. TAKE b RUSTIC CIABATTA BAKE LA - or 4 pk. CIABATTA ROLLS TAKE BAKE 299

6 pk. Fresh Baked LARGE BUTTER CROISSANTS 499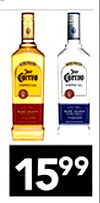 17 oz. Fresh Baked BRIOCHE SLICED LOAF 499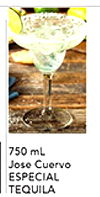 750 mL Jose Cuervo ESPECIAL TEQUILA

Tito's Tito's 750 mL Titos Handmade 2199 VODKA

DIGITAL 3 lb. Container | Reser's SALAD DEAL of the week Potato, Cole Slaw, or Macaroni RESERS Cole Slaw $299 VALID S/24-5/30/2023 - RESERS RESERS Patato Sulad LIMIT 2 WITH A $10 PURCHASE Salad Must use digital coupon While supplies last $3 OFF ONLY VALID

Whole Extra Large WATERMELON Black Diamond, Seedless, or Seeded 799 ea.

Grown in California ICEBERG HEAD LETTUCE or 10 oz. GRAPE TOMATOES

Grown in Mexico SWEET 4/$2 MANGOES

Dietz & Watson TURKEY BREAST Assorted I Block Forest Turkey Breast Oven Classic Turkey Breast 799 lb.
Related Brands to Pete's Fresh Market
Shopping for the best deals has never been easier. Whether grocery shopping or just looking for that perfect item - find top deals by brand quickly and painlessly at Pete's Fresh Market. With the Pete's Fresh Market circular, you can take advantage of the 6 brands and their sales flyers to see what each has to offer.
The Pete's Fresh Market sales flyer offers some great deals that can save you from paying extra. Whether you are looking for the top value from brands like Coleman, Boost, Whole Fruit, Simple Truth, SIGNATURE, Kevita or quality products from one of their top suppliers - Pete's Fresh Market provides it with all. Check out the website today to begin planning your next shopping trip - you won't regret it!
Here are the popular brands we found in our database:
Pete's Fresh Market Weekly Ad & Preview
Shopping on a budget with us just got easier! With weekly ads delivered weekly, you can now keep up with all the latest deals and find out when new products arrive. Just glance at our Pete's Fresh Market weekly ad page to get the best value. Whether it is a weekly special Pete's Fresh Market ad or competitive discounts, you will find the goods that fit your budget. Don't delay - visit the next page now to enjoy the convenience of great savings!
How to save at Pete's Fresh Market?
Do you have trouble staying updated with the most recent promo offers from Pete's Fresh Market? With the Pete's Fresh Market weekly circular, you won't have that problem anymore. It's frequently updated so only the best and newest cheap thrills are featured. Besides amazing slashed-down products, the circular also helps you get access to vouchers, buy one get one deals, weekly specials, and other big-value deals.
Pete's Fresh Market Digital Coupons
Saving at Pete's Fresh Market with the help of digital coupons is an appreciable way to save money. You can find digital coupons on Pete's Fresh Market's website, and they are often easy to use. All you need to do is open up Pete's Fresh Market's page and search for Pete's Fresh Market coupon codes or discounts. Some Pete's Fresh Market coupons will automatically apply your discount when something is purchased from their website.
However, others require you to type in a code before completing your purchase. Other Pete's Fresh Market coupons may only be applied online or in-store, so read all the terms and conditions associated with the coupon before using it. No matter what kind of Pete's Fresh Market coupon you have, using it can result in some nice savings.
Deals of the Week
Do you often find yourself hearing about Pete's Fresh Market weekly specials only AFTER they are done? Don't let that happen to you anymore. Instead, regularly check out the Pete's Fresh Market weekly ad! It is frequently updated with the best and most recent product deals and discounts for the week.
This weekly ad is like a digital catalog. You can flip through dozens of product collections until you find everything that contents your heart. You can zoom in and out to view more details or compare items with each other. The prices and offers are all accurate and recent; plus, there's also info on how to take advantage of them!
Pete's Fresh Market BOGO
Need to get more of one thing? Then take advantage of Pete's Fresh Market BOGO or buy one get one deals! The offer varies per item; for instance, a BOGO 10% deal entitles you to 10% off on the 2nd item. The best of them all is the BOGO free, which allows you to get the 2nd item 100% off - such a steal, right?
To be updated on the most recent BOGO offers, regularly check out our Pete's Fresh Market sales flyer. It features the most recent and exclusive deals and discounts, from BOGO promos to massive discounts.
Reward Programs
Did you know Pete's Fresh Market has a reward program? If you didn't, now you do and you should be a part of it. Members of the program are entitlted to the most exclusive deals and earn hundreds of points just by shopping. All these points can be used for future shopping trips, for even bigger savings.
So, what are you wating for? Find the registration details in our Pete's Fresh Market sales ad!
Exclusive Online
Online shopping fans, like you, are there for the convenience, variety, and swiftness. But once you get access to online exclusive offers, the deal gets sealed - you won't be doing shopping any other way anymore.
But how do you even find such big offers? Easy - subscribe to Pete's Fresh Market weekly circular. It features the biggest sales, discounts, and coupons, all at the tip of your fingers.
Free Shipping
There's nothing like the frustration of finding the perfect product online with the perfect pricetag, only to be charged with a shipping fee that will rip off your wallet. Well, that's about to change.
With the Pete's Fresh Market ad, you can find the best free shipping offers at the palm of your hand. These deals are easy to avail - click on the product or voucher, read the terms and instructions, then shop to your heart's content.
Find Clearance Items
In case you want to save as much as you can on your grocery bill with the help of Pete's Fresh Market ad? Look no further than the store's clearance section! Clearance items are often significantly marked down in price, so you can save lots of money.
Additionally, since these items are on clearance, it is a great chance to buy higher-end items for less. The excitement of finding something fantastic and unique at a fraction of the cost can be quite motivating! Take the time to browse through the store's clearance section and experience how much money one can save. You might find some hidden gem you have been searching for!
Price Match at Pete's Fresh Market
If you love keeping track of product prices at Pete's Fresh Market, then the Pete's Fresh Market weekly ad will be your best friend. It's frequently updated, so you're sure that the featured prices, deals, and discounts are accurate and the most recent. These make your price matching efforts more reliable, which is crucial for maximizing budgets and making the most savings. Also, it's effortless and quick to use, so you can easily find all the info you need.
Cashback reward program
Saving at Pete's Fresh Market while enjoying cash-back benefits can be a fun and rewarding experience. Understanding how to maximize your savings is the key. To do this, start by signing up for a cash-back program so that you can begin receiving rewards on qualifying purchases from Pete's Fresh Market weekly ad.
Before making a purchase, check for any exclusive offers or other deals that could increase your overall savings. Additionally, compare prices between Pete's Fresh Market and other vendors online to ensure you get the best deal when shopping with them. By following these money-saving tips, you can shop at Pete's Fresh Market confidently, knowing that your wallet will be happier.
Shop at Right Time
Ever tried shopping during Black Friday? If you're not familiar with it, Black Friday is the Friday after Thanksgiving. During these days, shops and brands launch their biggest promos, deals, and discounts. Prices are slashed and coupons are bountiful. It's one of the right, if not the best, times to shop!
But it isn't the only great time to spend. You should also take advantage of back-to-school-deals, summer, and other holiday promos. These days are only a few times a year, but the savings and items you get would help you out for the rest.
All these holiday sales seasons, along with other offers, are featured on the Pete's Fresh Market ad previews. Make sure to check those out so you'd be the first to know when the prices are dropping and the discounts are soaring.
Shopping at Pete's Fresh Market
Pete's Fresh Market In-store Shopping
Heading out to your local Pete's Fresh Market? Seems like you're forgetting something ...
You forgot to check out the latest Pete's Fresh Market sales flyer! It's the greatest in-store shopping hack as you can use it to find deals, promos, and prices even before you've stepped out of your home. If you use it wisely, you can plan your shopping trip more efficiently, as you know where, when, and how to make the best purchases.
Curbside Pickup
What if you can buy all your groceries just sitting down then get up once it's packed and ready? That doesn't just sound like a dream - it can actually happen when you avail of the curbside pickup order service at your local Pete's Fresh Market! Through this service, you can choose everything you need online, place an order, and schedule the pickup at a time and location nearest to you. It's extra convenient, plus much more affordable than delivery, especially if you took advantage of applicable deals and promos featured in the Pete's Fresh Market flyer!
Delivery
With the busy lives people lead, taking time to shop for everyday items can be difficult. Fortunately, Pete's Fresh Market is offering delivery options that make shopping easier than ever. The Pete's Fresh Market sales flyer states that shoppers can benefit from its delivery service. You can have the convenience of ordering online or directly through the store and never have to leave home. Doing so will reduce stress and allow you more time to do what you love. So, while people may not have time to shop in-store, they can still easily get what they need through the store's delivery service.
Online Shopping at Pete's Fresh Market
If you don't have the energy to get out of your bed and drive to your local Pete's Fresh Market, that's alright. With the Internet up and running, there's no need for you to get out of your home to do some shopping. Instead, open the Pete's Fresh Market circular, see if they have an online shop, and start adding items to your cart! Browse through the collections like you're going through store aisles! Once you have everything you need, click check out!
Mobile Digital App
Pete's Fresh Market has made it easier to shop and save with the Pete's Fresh Market App. With the Pete's Fresh Market circular, you can browse sales and items in one place. Plus, you will get exclusive discounts and personalized shopping recommendations at your fingertips. Whether you are shopping in-store or online, Pete's Fresh Market's app helps ensure you always get the best deals and never miss out on another fabulous sale. Download Pete's Fresh Market's app today and start seeing the benefits.
How EveryPayJoy Help you Save?
If you're a shopaholic, there are two things you must do: bookmark the EveryPayJoy website and subscribe to its Pete's Fresh Market weekly ads. They are the easiest ways to get and prolong that euphoric shopping high, as they allow you access to the best deals, discounts, coupons, and other promos at Pete's Fresh Market. The weekly ads are easy to flip through and item prices are highly accurate and recent. The ads also specify the days they are good for and are automatically updated right after the end of the week.
Besides the weekly ads, the website also has a coupon database! All the biggest vouchers, sorted by brand for your easy perusal. Like the weekly ads, expiration dates are also indicated, so you know when you can spend them. Great way to save money, right?
EveryPayJoy also posts articles that provide great shopping tips! These writeups provide valuable and exclusive information you can use to go under or maximize your budget. All these, and the ones above, come for free so don't waste the opportunity!
Disclaimer: Pete's Fresh Market is a registered trademark of Pete's Fresh Market and is not affiliated with our company. We are not affiliated with, endorsed by, or connected to Pete's Fresh Market. Our use of any trademark belonging to another company is not done with the intent to confuse consumers but is rather incidental in promoting these companies and their coupons.