Pavilions Coupons, Deals & Promo Codes
Find everything you need using the Pavilions weekly ad for this week. It contains 29 amazing deals, exclusive for 05/31/2023 to 06/06/2023 only. So don't miss out on such limited gimmicks!
To view these offers, click, scroll, and zoom in on the Pavilions ad. Clicking on the arrows or "next" button lets you browse through different collections, like grocery products, household appliances, school stuff, and fashion items. Such brilliant organization lets you find your necessities much faster! Meanwhile, scrolling allows you to zoom in, so you get a better view of the item, product details, and incredible markdowns.
You can also save a Pavilions coupon from the database! These coupons may be for a limited time only, so click on your screen to get a list of coupon details, which includes expiry dates and instructions for redeeming. They're a great shopping hack that lets you get more value for your money.
All these deals and coupons aren't just for this week too! Keep visiting to find more exclusive Pavilions weekly ads and Pavilions ad previews. The Pavilions ad previews gives you a glimpse of future promos, so you'd have a headstart with your shopping spree plans!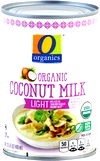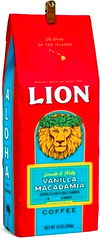 Hawaiian Islands Tea Co.
$4.99

Hawaiian Springs
2 for $4.0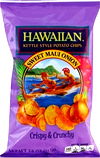 Honolulu Cookie Company
$5.49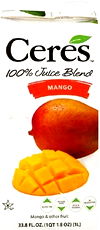 USDA Prime Black Angus Beef Ribeye Steak
$24.99

USDA Prime Black Angus Beef Beef Tri-Tip Roast
$9.99

USDA Prime Black Angus Beef New York Steak
$17.99




Fire Department Coffee
$11.99


Hillshire Farm
Get it for $2.97



Deli Fresh Tortilla Chips
$4.29


Fresh Baked Fruit Pies
$14.99

Celebration Cupcakes
$11.99

Fresh Fruit Butter Tart
$22.99
Pavilions Deals by Brands
Shopping at Pavilions with their sales flyer and circular is a great way to find unlimited deals on top brands. With over 12 different brands, shoppers can be sure they are getting a fantastic selection of products. You will find 12 reputable brands in Jennie-O that will make sure that you get what you need at excellent prices.
Shopping with the Pavilions sales flyer is different. When looking for top deals, you must check out all the brands available to find the best value for your budget. No matter what type of product you are looking for, there's something for everyone at Pavilions circular.
With dynamic parameters and regular updates on the latest discounts and deals, customers can take advantage of unbeatable prices on quality items from top brands. Additionally, shoppers have access to detailed product features, so they know what they're buying before making their purchase.
Pavilions Weekly Ad & Preview
Don't miss out on the amazing deals! Check out our current Pavilions Weekly Ad and get a preview of what's to come in next week's ad. Hit 'Next' to see more lucrative offers. Get ahead of your shopping trip by checking out the early Walmart ad.
How to save at Pavilions?
At Pavilions, shopping is enjoyable because of the hundreds of deals, discounts, coupons, and other exciting promos. A variety of offers are available everyday and, unlike before, you won't have to hunt and scour to find them. All are available in this Pavilions weekly circular - an easy to use sales tool that's regular updated for your convenience.
Pavilions Digital Coupons
Shopping at Pavilions with Digital Coupons can help you save a lot of money! By taking advantage of the digital Pavilions coupons available, customers can stock up on all their favorite items while also keeping their budgets in check. Here are some tips to get the most out of your digital coupon shopping experience:
1. Start by searching for digital coupons online. There are websites and apps specifically for finding and using digital coupons. So, take advantage of these tools to make sure you have access to the best deals. Make sure to read the description for each coupon before using it, as some coupons may have restrictions or expiration dates.
2. Sign up for email alerts from Pavilions. Many stores offer discounts and coupon codes through their email lists. Thus, sign up and stay informed about upcoming sales and promotions. This way, you will always take advantage of a great deal.
3. Combine multiple coupons when possible. If you have numerous digital coupons from different sources (such as emails, store websites, and apps), see if you can combine them into one transaction. This could result in some significant savings. Make sure that the terms and conditions allow it before proceeding with the purchase.
Overall, shopping at Pavilions is always more fun when saving money is involved and digital coupons provide just that opportunity. So remember to take advantage of all those fabulous discounts offered through digital coupons.
Pavilions Weekly Specials
Saving money at Pavilions can be made accessible when you take advantage of the weekly specials and deals. Shopping around for these great offers is a great way to get the best deals on items you need or have been wanting. Before heading to the store, you should always check out the weekly ads online or in-store so you can plan ahead and get exactly what's on sale that week.
When planning your shopping trip, try to maximize your savings by only buying items on sale to save as much as possible. Additionally, look for coupons and discounts in the Pavilions weekly ad. This could mean even more savings! Consider signing up for a loyalty program to receive additional discounts and rewards points each time you shop at Pavilions.
By taking advantage of all these different methods, you can maximize your savings at Pavilions while still getting what you need!
Pavilions BOGO
Don't hesitate to get more of everything because this week is full of buy one get one (BOGO) deals! With these promos, you get the chance of getting the second item for free or at a big discount (from 50% to 90%). Such offers are all featured in the latest Pavilions sales flyer, the ultimate resource material for avid shoppers as its full of deals, discounts, and promos (not just the BOGO ones).
Membership Program
Although many find it frivolous and indulgent, being a part of store membership programs, like Pavilions reward program is so worth it. The key is in making the full use of the perks - from the exclusive discounts to the points you can earn.
Use the program to your advantage and you won't even feel the small membership fee you paid, just the big savings. Want to experience that? Learn how through our Pavilions sales ad.
Online Exclusive Offers
Online shopping fans, like you, are there for the convenience, variety, and swiftness. But once you get access to online exclusive offers, the deal gets sealed - you won't be doing shopping any other way anymore.
But how do you even find such big offers? Easy - subscribe to Pavilions weekly circular. It features the biggest sales, discounts, and coupons, all at the tip of your fingers.
Leverage Free Shipping
There's nothing like the frustration of finding the perfect product online with the perfect pricetag, only to be charged with a shipping fee that will rip off your wallet. Well, that's about to change.
With the Pavilions ad, you can find the best free shipping offers at the palm of your hand. These deals are easy to avail - click on the product or voucher, read the terms and instructions, then shop to your heart's content.
Find Clearance Items
Avid shoppers know clearance sales are practically treasure troves. So many great pieces at very low prices. But there's a trick to a successful treasure hunt - be there to find the amazing items first. If you're late to the party, chances are the good stuff are all taken already.
To help you be on time for clearance sales, maybe even early, watch out for announcements or teasers on the Pavilions sales flyer. Make sure to mark the first day and be there to open the doors and have your fill.
Price Matching
Heading out to Pavilions? Don't go there without checking the Pavilions weekly ad first! This ad has all the most recent product prices, deals, and discounts. You can use such info to match prices and plan your purchases better so you can avoid going over budget and maybe even make some savings! Browsing the ad takes only a few minutes but leads to so much savings, it's worth the time.
Cashback reward program
Cashback offers are stones that hit two birds at once. Firstly, you save money as you get a portion back from the money you just spent. Secondly, it's like a reward - you do something, and you get back something good. Sounds fantastic, right?
Because of how great they are, it isn't amazing that cashback promos are elusive. They're only offered now and then, so to stay updated, subscribe to Pavilions coupon database! This database grants you access to all available vouchers, including limited cashback deals.
Shop at Right Time
Shopping for the things you need can easily become expensive. However, with a little bit of planning and foresight, it is possible to save money at Pavilions by shopping at the right time. Black Friday, Back to School, and Mega Sales are great times to plan your shopping trip to Pavilions.
Taking advantage of these special days/events will go a long way in helping you get the items you need without breaking your budget. Thus, if it is time for you to shop around the Pavilions ad, keep an eye out when these special savings events take place so that you can save big.
Shopping at Pavilions
In-store Shopping
Is it time to stock on some groceries? Before you make that regular trip to your local Pavilions, add this to your routine: bookmark and check the Pavilions sales flyer before you leave. This promo material compiles money-saving discounts and deals, so you can make the most out of your budget and save as much as you can. It also tells you until when these promos are good for, and how you can avail them. It is a valuable resource for any pro-shopper, so don't pass on it!
Curbside Pickup
Why take any risks when you can easily benefit from having your items brought right to your car? Shopping during and after the pandemic has become an incredibly convenient and safe experience with curbside pickup.
Customers don't have to worry about making time for a shopping trip and can maximize their savings with money-saving deals from the Pavilions ad. Plus, shoppers don't even have to leave the comfort of their own vehicle to take advantage of Pavilions's great offers. Being able to quickly and conveniently secure items will make any customer's shopping experience more enjoyable.
Delivery at Pavilions
Shopping online using delivery services can be beneficial, especially when one has limited time to visit the Pavilions. With ads and Pavilions sales flyer easily available online, shoppers can quickly and efficiently compare prices. Furthermore, you can enjoy exclusive discounts for new customers that may not be offered in-store.
Delivery services can help busy people. They can spend their time on other things. They don't have to wait in line or carry shopping bags. Delivery can even provide access to items that are not available nearby, opening up the opportunity for a wider selection of products and brands to choose from.
Online Shopping
Pavilions flyer provides an easy and beneficial way to get your shopping done, with the added benefit of online shopping. Shopping from Pavilions is now easier than ever because you can browse items from the comfort of your living room. It gives you advantage of all the deals Pavilions offers.
When shopping online, you can compare Pavilions's prices to other stores and read user reviews on products. Furthermore, Pavilions customers can feel safe knowing that their transactions are secure and protected.
Mobile Digital App
Pavilions app is a great way for shoppers to save money and time. By enabling customers to sign up, the Pavilions circular offers exclusive discounts, notifications about in-store events, and early access to sales. Shopping at Pavilions can be made easier as Pavilions app provides users with product information, nutritional info, helpful recipes, personalized shopping lists, and more. With the Pavilions app, shoppers will feel prepared and informed while browsing the products.
How EveryPayJoy Help you Save?
EverypayJoy is a great platform for anyone looking to save money on everyday purchases. With exclusive deals and coupons, users can pinpoint the best prices, discounts, and offers. EverypayJoy simplifies the process of finding the best deals and helps users maximize their budget without sacrificing quality.
The platform provides access to Pavilions sales flyers, Pavilions weekly ads, and exclusive deals that can be found all in one place. This eliminates the need to go through multiple websites or stores to find what you need at the best prices. The comprehensive range of options available from EverypayJoy ensures that there is something for everyone, whether it be clothing, furniture, or electronics.
Not only does EverypayJoy provide access to great deals and savings, but it also has an easy-to-use search function. You can use this feature to search your favorite stores and find what you are looking for quickly and efficiently.
Overall, using Everypayjoy is easy to save money on everyday purchases while still enjoying quality products at discounted prices. Everypayjoy has a lot of different products from different stores. The design is simple, and the customer service is great, so you are guaranteed to be happy with your purchase!
Disclaimer: Pavilions is a registered trademark of Pavilions and is not affiliated with our company. We are not affiliated with, endorsed by, or connected to Pavilions. Our use of any trademark belonging to another company is not done with the intent to confuse consumers but is rather incidental in promoting these companies and their coupons.