Old Navy Coupons, Deals & Promo Codes
Do you find shopping trips to be too much of a hassle or expense? Turn that around by using the Old Navy weekly ad for this week to plan your purchases from 05/29/2023 to 06/05/2023. It showcases most recent and exclusive promo offers, efficiently categorized into collections for easy and quick browsing.
Besides planning this week's shopping, you can also prep for future purchases using the Old Navy ad previews. Like the weekly ad, it also feature discounts and deals but are all set for the next few weeks. Thus, you get a headstart on the shopping bonanza.
But why should you plan shopping even? Isn't that a spontaneous thing to do? Once you've gone on prepared shopping trips, you wouldn't turn back - everything goes much more efficiently, as you know where, what, and how much you're getting.
Plus, the Old Navy ad introduces you to mind-blowing promos and pricedrops. Why pay full prices when you can get them slashed, right? Besides the promo deals, you can also access a Old Navy coupon database containing easy-to-use vouchers, which lowers your total even more.
Using the Old Navy ad, previews, and coupon database is effortless. There are arrows or "next" buttoms you can click on to flip from one collection to another. Then, you can zoom in on items using the scroller. If you want to get more coupon details, click on the coupon itself!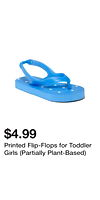 Printed Flip-Flops for Toddler Girls (Partially Plant-Based)
$4.99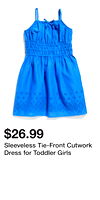 Sleeveless Tie-Front Cutwork Dress for Toddler Girls
$26.99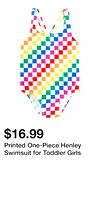 Printed One-Piece Henley Swimsuit for Toddler Girls
$16.99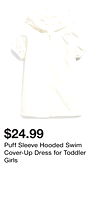 Puff Sleeve Hooded Swim Cover-Up Dress for Toddler Girls
$24.99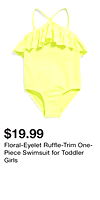 Floral-Eyelet Ruffle-Trim One-Piece Swimsuit for Toddler Girls
$19.99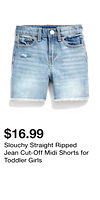 Slouchy Straight Ripped Jean Cut-Off Midi Shorts for Toddler Girls
$16.99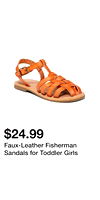 Faux-Leather Fisherman Sandals for Toddler Girls
$24.99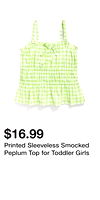 Printed Sleeveless Smocked Peplum Top for Toddler Girls
$16.99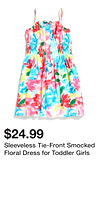 Sleeveless Tie-Front Smocked Floral Dress for Toddler Girls
$24.99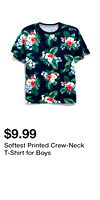 Softest Printed Crew-Neck T-Shirt for Boys
$9.99

OLNAU2905202310860
VACATION - Toddler Girls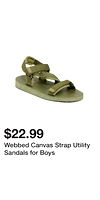 Webbed Canvas Strap Utility Sandals for Boys
$22.99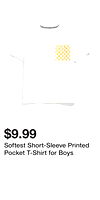 Softest Short-Sleeve Printed Pocket T-Shirt for Boys
$9.99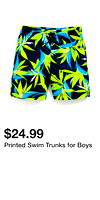 Printed Swim Trunks for Boys
$24.99
Short-Sleeve Printed Camp Shirt for Boys
$19.99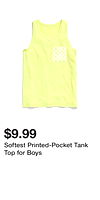 Softest Printed-Pocket Tank Top for Boys
$9.99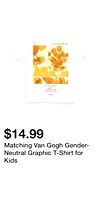 Matching Van Gogh Gender-Neutral Graphic T-Shirt for Kids
$14.99

OLNAU290520238860
NEW ARRIVALS - Boys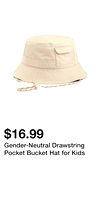 Gender-Neutral Drawstring Pocket Bucket Hat for Kids
$16.99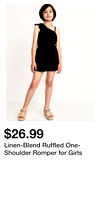 Linen-Blend Ruffled One-Shoulder Romper for Girls
$26.99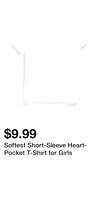 Softest Short-Sleeve Heart-Pocket T-Shirt for Girls
$9.99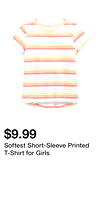 Softest Short-Sleeve Printed T-Shirt for Girls
$9.99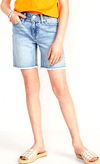 High-Waisted Cut-Off Jean Bermuda Shorts for Girls
$26.99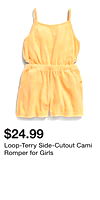 Loop-Terry Side-Cutout Cami Romper for Girls
$24.99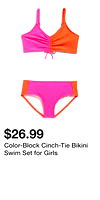 Color-Block Cinch-Tie Bikini Swim Set for Girls
$26.99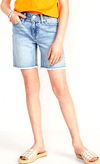 OLNAU290520237902
NEW ARRIVALS - Girls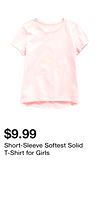 Short-Sleeve Softest Solid T-Shirt for Girls
$9.99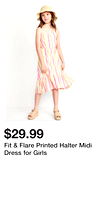 Fit & Flare Printed Halter Midi Dress for Girls
$29.99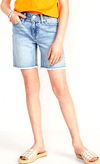 OLNAU290520237901
NEW ARRIVALS - Girls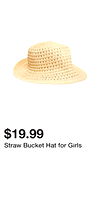 Straw Bucket Hat for Girls
$19.99


OLNAU230520235901
frenzy shorts, dresses & swim on sale - MEN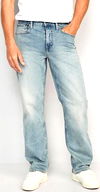 OLNAU230520235902
frenzy shorts, dresses & swim on sale - MEN

OLNAU230520232860
frenzy shorts, dresses & swim on sale - WOMEN
Related Brands to Old Navy
Nothing feels better than being the first to know about you fave brand's biggest deals. With this Old Navy circular, you can certainly be that as you get access to top Old Navy deals by brand. Such segment includes 6 brands, including Margaritaville, tru fru, Maxwell House, Rana, Bowl & Basket, Crofton. You can click on each brand to find and save great value coupons. These exclusive coupons entitle you to massive discounts and incredible savings.
This Old Navy's sales flyer gets updated regularly, so make sure you visit it often. In that way, you're the first to take advantage of some limited coupons or discover big brands that just made it to the list.
Here are the popular brands we found in our database:
Old Navy Weekly Ad & Preview
Are you looking for the best deals and savings on your favorite items? Look no further than Old Navy ad! Our Old Navy weekly ad is full of amazing discounts and offers so that you can get the most out of your shopping experience. We make sure to update our feed frequently and keep it up to date with all the latest sales and deals. So what are you waiting for? Head to Old Navy webpage or click next and browse the extensive list of discounted items.
How to save at Old Navy?
Saving money at Old Navy doesn't have to be complicated at all. With the proper knowledge, you can do it quickly and easily! This guide will provide all the necessary information to help you make informed decisions when shopping at Old Navy. Thus, you can save as much money as possible!
You will learn helpful tips, such as taking advantage of discounts and promotions and finding the best deals online. We will also discuss how you can maximize savings by monitoring prices and shopping for better deals. Finally, we will look at creative ways to save even more money at Old Navy, such as rewards programs, Old Navy coupons, cashback offers, and more.
Coupons at Old Navy
Shopping at Old Navy with Digital Coupons can help you save a lot of money! By taking advantage of the digital Old Navy coupons available, customers can stock up on all their favorite items while also keeping their budgets in check. Here are some tips to get the most out of your digital coupon shopping experience:
1. Start by searching for digital coupons online. There are websites and apps specifically for finding and using digital coupons. So, take advantage of these tools to make sure you have access to the best deals. Make sure to read the description for each coupon before using it, as some coupons may have restrictions or expiration dates.
2. Sign up for email alerts from Old Navy. Many stores offer discounts and coupon codes through their email lists. Thus, sign up and stay informed about upcoming sales and promotions. This way, you will always take advantage of a great deal.
3. Combine multiple coupons when possible. If you have numerous digital coupons from different sources (such as emails, store websites, and apps), see if you can combine them into one transaction. This could result in some significant savings. Make sure that the terms and conditions allow it before proceeding with the purchase.
Overall, shopping at Old Navy is always more fun when saving money is involved and digital coupons provide just that opportunity. So remember to take advantage of all those fabulous discounts offered through digital coupons.
Deals of the Week
Saving money with the help of Old Navy weekly circular is easy, convenient, and rewarding. Here are some tips to help you maximize your savings:
Firstly, check out the Old Navy weekly ad. In it, you will find all the great deals they have going on for that particular week. Some of these deals may include discounts on certain items, including personal care and household products, frozen goods, dairy, beverages, and more.
Secondly, keep an eye out for timely weekly promotions and sales. This could mean special discounts on bulk items or buy-one-get-one-free offers that can save you a lot of money in the long run.
By using these strategies combined with the regular weekly specials and deals offered by Old Navy, you can easily save a substantial amount of money each time you shop there.
BOGOs
Buying items in bulk? Don't do that without taking advantage of the biggest BOGO or buy one take one deals available only our Old Navy sales flyer. These BOGO deals, which range from BOGO free to BOGO percent discounts, lets you save much and maximize your budget.
If you do bulk purchasing regularly, don't worry. The flyer gets updated often, so you'll still have tons of BOGO deals to use in the future.
Reward Programs
Are you a frequent shoppper at Old Navy? Are you a member of the Old Navy membership program? If the answer to those questions are yes then no, you are doing it wrong. Skipping the chance of being part of the Old Navy reward program means you miss out on many perks and benefits! For instance, members earn points every time they shop - imagine how many points you could've earned and used already if you were already a member!
So don't keep missing out! Take charge and register for the program. You may check out the Old Navy sales ad for more info on the registration process.
Online Exclusive Offers
What is there not to like about online shopping? It's convenient - no need to get out of your bed, much less take out your car. You're also likely to find items physical or onsite stores don't have. Lastly, the deals and discounts are unbelievable! These promos make lowered prices even lower, truly massive savings especially for those on a budget.
Find and take advantage of these offers, all showcased on the regularly-updated Old Navy weekly circular. Enjoy!
Free Shipping
Saving money at Old Navy is effortless with the help of free shipping. Apart from all the exclusive offers and discounts in the Old Navy sales flyer, the one thing that attracts most customers is that they get the package delivered to their homes without paying a single penny.
To get started, customers can sign up for a free membership to gain access to exclusive discounts and promotions. It will help them have their orders shipped for free without any additional cost.
Find Clearance Items
Find yourself always late when it comes to clearance sales? Find announcements about such offers (and more) through the Old Navy sales flyer and ad previews. These digital resources often sneak in peeks of such big deals, so make sure to be updated. Once you find specific dates, make sure to block the day out and hit the racks ahead of everyone else.
Price Matching
Shopping for sometimes expensive items can be daunting, especially if you don't want to pay the full price due to limited funds. Price matching is a great tool that shoppers at Old Navy can use to save money while buying their desired items. Nearly every major retailer offers price matching, and Old Navy is no exception.
Simply by showing proof of the lowest price on an item elsewhere, customers can get a discounted rate for the same item at Old Navy. So why not take advantage of this fantastic deal in the Old Navy weekly ad and find everything you need while saving money?
Cashback Program
Want a little something extra after your grand shopping spree? Then hold on to some Old Navy cashback coupons! Read their terms and conditions so you know when to use them. Each coupon entitles you to get a little something back after every qualified purchase, so you'll end up getting stuff for much less than they should. This impressive deal is quite rare, but when you have access to the Old Navy coupon database, they're easier to find anytime, anywhere.
Shop at Right Time
Is there a right time to shop? Expert shoppers know there is! The best time to spend money is when the biggest deals and discounts are on - think Black Friday and back-to-school. During such seasons, certain items are priced at their lowest, and that's the best time to get them! Moreover, there are a ton of vouchers and coupons being offered during that time, and you can take advantage of them to bring your shopping total even lower than before!
You can subscribe to Old Navy ad previews to find announcement of black friday, back-to-school, christmas, and other amazing holiday deals. The preview gives you a peek at future prices, discounts, and promos, so you can make the most out of your budget and plan your shopping spree ASAP.
Shopping at Old Navy
In-store Shopping
Before going on an in-store shopping trip, make sure you have everything you need : (1) shopping bag, (2) shopping list, and (3) Old Navy sales flyer.
Wait ... what even is a sales flyer you'd ask and why is it essential? A sales flyer is a promotional resource from Old Navy, which features the latest and biggest deals, discounts, promos, and other irresistible offers. It's a great way to stay updated on item prices, too! Thus, you can use this conveniently online material to plan your shopping trip so you can maximize your savings and budget.
Curbside Pickup
If you live far from your local Old Navy, it can be frustrating to go there and find out that the product you need isn't on stock. To avoid such failed shopping trips, here's a simple hack: curbside pickup! Through this service, you can place an order in advance (check the Old Navy flyer to know how), schedule it for pickup at a time and location nearest to you, and get them when they're ready and convenient for you! In this way, you're sure you get what you need without the risk of wasting transport costs and effort!
Delivery at Old Navy
Finding time to shop for things they need can be challenging because people are often very busy with work, their families, and other things they have to do. Thus, shopping for the best deals has always been challenging. However, it is not the case anymore. Home delivery is the perfect way to experience hassle-free shopping.
Now you just need to grab the Old Navy sales flyer and hop online for free delivery. Customers can find immense benefits when shopping with delivery from groceries to office supplies. It is convenient and safe to have items delivered to your doorstep.
Online Shopping
Old Navy flyer provides an easy and beneficial way to get your shopping done, with the added benefit of online shopping. Shopping from Old Navy is now easier than ever because you can browse items from the comfort of your living room. It gives you advantage of all the deals Old Navy offers.
When shopping online, you can compare Old Navy's prices to other stores and read user reviews on products. Furthermore, Old Navy customers can feel safe knowing that their transactions are secure and protected.
Old Navy App
Old Navy understands the need for convenience in the hectic modern lifestyle, and their helpful app provides just that. With the Old Navy app, shoppers can take advantage of their Old Navy flyer, which is updated weekly with new deals and discounts on everyday needs. The Old Navy app also offers an easy-to-use interface, personalized recommendations, and real-time notifications whenever favorite items go on sale. Old Navy app simplifies shopping and lets users know they are getting the best offers available.
How EveryPayJoy Help you Save?
Everypayjoy is a great platform for those who want to save money when they go shopping. The website has everything from coupons to Old Navy weekly ads, making it a one-stop shop for savings. You don't have to be a frequent shopper to see the value of using Everypayjoy, as it provides both immediate and long-term savings opportunities.
Everypayjoy helps you save money through its array of deals and coupon promotions. With access to the Old Navy sales flyer and Old Navy weekly ads, shoppers can easily find discounts on their favorite items. Plus, these savings are offered at all times, no matter what time of year or season it is. This makes Everypayjoy an excellent choice for anyone looking to save money on their shopping trips.
Another way that Everypayjoy helps you save is by providing access to exclusive offers that may not be available elsewhere. These special promotions can provide big savings on items like groceries and clothing and other items such as electronics and home goods.
In addition, subscribing to the Everypayjoy website provides shoppers regular notifications about upcoming store sales flyers and weekly ads. That's why subscribing to Everypayjoy is such a great idea if you're looking for ways to save money while shopping at your favorite stores.
Disclaimer: Old Navy is a registered trademark of Old Navy and is not affiliated with our company. We are not affiliated with, endorsed by, or connected to Old Navy. Our use of any trademark belonging to another company is not done with the intent to confuse consumers but is rather incidental in promoting these companies and their coupons.