Numero Uno Coupons, Deals & Promo Codes
Being forced to go out of your shopping budget is a real kicker, especially when you're saving money. With prices increasing more often than before, these incidents get even more frequent.
Is there a way to stay updated with prices and promos without leaving your house? There is, and it's by using the Numero Uno weekly ad for this week. It's a digital circular that displays all the amazing pricedrops and discounts exclusive from 05/31/2023 to 06/06/2023.
You can treat the Numero Uno ad like the most recent catalog. Flip through pages of product collections using arrows or the "next" button. Once you come across some products you need to buy, zoom in using your scroller to view the prices, product info, and other details. As these prices are set for this week, your budget is more accurate than before!
If you're not doing shopping this week, you may be more interested in the Numero Uno ad previews. These previews show a limited number of promos and discounts for the next few weeks, so you can write your shopping list and set your budget ahead of time!
To further maximize your budget, get a voucher from the Numero Uno coupon database! When applied with the Numero Uno weekly ad discounts, you don't just prevent overspending - you might even get save more money than expected.
We cannot find Numero Uno coupons and deals in our database, here are the recommended deals for you:

ITALIAN SPECIALTY CAKES 2/$5 17.5 OZ BOX

Cake of the Week 8 Inch Carrot Cake Single Layer $798

Josh Cellars Cabernet Sauvignon Cabernet Sauvignon Sonoma
$10.99



GOYA GOYA Chick CHICPEAS 99c 15.5 oz.

Kretschmar Hot Pepper Jack Cheese $ 898

Deli Style Assorted Whole Rotisserie Chicken $698


Deli Style BAR Turkey 4x6 S Pavo 10 oz. $399 BAR S Bar-S Deli Style Turkey 4x6 S Pavo 28 oz.

DIGIORNO - - 18-31.5 oz. Selected Varieties DiGiorno's Pizza $699

I BURGERS LOON FOR FOR COMICS INSIDE Lunchables 8.9-10.7 oz. Selected Varieties Oscar Mayer Fun Pack Lunchables 2/$5 for


Fryer Thighs Grade A Fresh $ 37 LB. 1

Roma Tomatoes Tomate Roma 77€ lb.

Crunch-N-Munch 4 for$5 Caramel or Toffee All Varieties

QUEEN VICTORIA Broccoli Broccoli Crowns
$1.99


GATORADE 28 OZ. ASSORTED FLAVORS 2/$3

Quarter Pork Loin $ LB. 1 77

19 oz. Package Brats or Brats Johnsonville - - Italian Sausage Italian - - - - - $499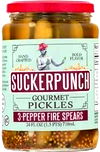 Sucker Punch Pickles
$5.99

10-18 oz. Froot Loops, Kellogg's Mini-Wheats Or Kellogg's FROO T Mini FROSTED LOOPS FLAKES Wheats Frosted Flakes 2/$7 for

Bar-S Premium BAR S Cooked Ham 12 oz. or Deli Thin Cut BAR Turkey Breast S Salchichas . 8 oz. DELI SHAVED


- KRAFT KRAFT KRAFT NATURAL ...... NATURAL CHEESE MILD MEXICAN... MOZZARELLA CHEDDAR CHEESE CH 2 for $5 14 to 16 oz. Bottle All Varieties Kraft Dressing

8-Count All Varieties Kellogg's pop. tarts Pop Tarts 8 - 8 2 for $5

Michelob Ultra or Dos Equis Lager
$21.99

32 oz. All Flavors the Coffeemate Original Coffee Creamer $ 3 47

Ataulfo Mangos Mangos Ataulfo

Corazon Blanco Tequila
$21.99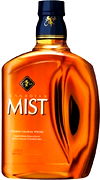 Potato Chips Lay's Lay's Lay's Classic Wavy Barbecue 2 for $5 Frito Lay 6 to 12.5 oz. Bag ..
Related Brands to Numero Uno
Why pay full when you can get it for less? With this online Numero Uno circular, you can find the biggest discounts on branded items so you can save money even as you spend!
Such a perk is possible when you check out the top Numero Uno deals by brand segment of this Numero Uno sales flyer. This section features large discount collections from 6 brands, such as Vanity Fair, WFS, Noosa, WARTECH, Home Run Inn, Dannon.
To view those offers, click on the brand name, icon, or "view now" button. You'll be directed to a web page full of exclusive deals, which grows everyday so try to stay updated.
Here are the popular brands we found in our database:
Numero Uno Weekly Ad & Preview
Wondering where to find the craziest markdowns? Only right here, with Numero Uno weekly ad! It takes only a few clicks and scrolls to score the most budget-friendly offers on your screen.
But you know what's crazier? You can also find future whopping bargains with Numero Uno ad previews! It's a limited sneak peek, so grab the chance while it's hot!
How to save at Numero Uno?
Saving money at Numero Uno doesn't have to be a tricky endeavor. With the right approach and some savvy shopping strategies, you can easily save a few bucks every time you shop. Whether taking advantage of price cuts or stretching your food budget further with meal planning, there are plenty of ways to get more value for your purchases with Numero Uno ads.
First and foremost, familiarize yourself with the Numero Uno weekly ad. This is where you will find all the best deals! By following some simple tips on how to save at Numero Uno, you will find yourself shopping smarter in no time.
Coupons at Numero Uno
Saving money at Numero Uno with the help of digital coupons can be an easy, rewarding process. First and foremost, knowing how to find the right Numero Uno coupon for your needs is essential. Searching online and subscribing to coupon websites are great ways to locate coupons that can be used at Numero Uno. Additionally, many stores offer their own loyalty programs that frequently include discounts and special deals exclusive to members. Joining a loyalty program will also give you access to email notifications whenever new coupons become available so that you can take advantage of all savings opportunities.
When you have found the perfect coupon for your purchase, it is time to redeem them during checkout. Most retailers allow customers to apply digital coupons directly at the checkout page by entering a promotional code or clicking a link attached to the offer.If people have already signed up for an account or a loyalty program, their coupons might already be applied at checkout. If you need help with how the coupon should be redeemed, simply contact customer service for guidance on how best to take advantage of the offer.
Using digital coupons can be extremely beneficial when shopping at Numero Uno, as they provide even more discounts than what would typically be available without them. It is also important to remember that retailers often limit how many coupon codes you can use per transaction. Thus, read all instructions carefully before entering any promotional codes during checkout.
Deals of the Week
Saving money with the help of Numero Uno weekly circular is easy, convenient, and rewarding. Here are some tips to help you maximize your savings:
Firstly, check out the Numero Uno weekly ad. In it, you will find all the great deals they have going on for that particular week. Some of these deals may include discounts on certain items, including personal care and household products, frozen goods, dairy, beverages, and more.
Secondly, keep an eye out for timely weekly promotions and sales. This could mean special discounts on bulk items or buy-one-get-one-free offers that can save you a lot of money in the long run.
By using these strategies combined with the regular weekly specials and deals offered by Numero Uno, you can easily save a substantial amount of money each time you shop there.
BOGOs
Do you go out to buy something and only find out after that Numero Uno had them on a buy one get one (BOGO) sale? Don't be eluded anymore! Even BOGO offers, from BOGO free to BOGO discounts, are included in Numero Uno sales flyer. Use the flyer to find the biggest promos, plot out your shopping spree, and make the most out of your budget.
Membership Program
Saving at Numero Uno with the help of their reward program and membership is easy and convenient. By signing up for their Rewards Program, customers can shop and earn points on all their purchases. You can further redeem these points for discounts on future purchases. Plus, with a membership, customers will receive exclusive deals, special discounts, early access to new products, and free shipping on certain items. Joining the Rewards Program is simple. You need to create an account online or in-store with your email address and start earning rewards immediately.
If you often shop through the Numero Uno weekly circular, then becoming a member is the perfect way to save even more money. Members get exclusive access to deals that are unavailable to non-members and first notifications on upcoming sales and promotions. Members don't have to worry about shipping fees on certain items.
Overall, saving money at Numero Uno using their rewards program and membership couldn't be easier! You can take advantage of amazing deals and discounts by signing up for either one or both of these programs and earning rewards today.
Online Exclusive Offers
Thanks to their Online Exclusive Offers, shopping through the Numero Uno weekly ad has never been easier. Using these offers, customers can receive discounts and special deals when shopping online. The easiest way to take advantage of these discounts is to sign up for an account on the store's website and opt-in to their promotional emails. That way, customers can be sure not to miss any updates on new savings opportunities. Just make sure to compare prices before jumping in. Take advantage of these great offers today and start saving money shopping at Numero Uno.
Free Shipping
Shopping at Numero Uno can be a gratifying experience, but shipping costs can often turn away potential customers. Luckily, Numero Uno makes shopping with them even more irresistible by offering free shipping. By taking advantage of this great offer, you can save yourself a good amount of money while still getting exactly what you need.
Depending on the item(s) and their availability, your order could be on its way within 2-3 business days without any terrifying shipping fees attached. There are also other opportunities, including the Numero Uno weekly ad that Numero Uno occasionally offers. Thus, it would be wise to take advantage of these when they arise in order to get the most out of your purchase.
Find Clearance Items
Avid shoppers know clearance sales are practically treasure troves. So many great pieces at very low prices. But there's a trick to a successful treasure hunt - be there to find the amazing items first. If you're late to the party, chances are the good stuff are all taken already.
To help you be on time for clearance sales, maybe even early, watch out for announcements or teasers on the Numero Uno sales flyer. Make sure to mark the first day and be there to open the doors and have your fill.
Price Matching
Shopping with Numero Uno weekly ad doesn't always have to mean splurging. Thanks to its price-matching feature, customers can secure better value for their spending. By checking competitor prices of similar items and providing proof, shoppers can be assured that they get the best deals in the market.
This is especially helpful when one needs to purchase high-end or specialized products, like electronics, furniture, or appliances. All one has to do is show Numero Uno a comparable price from another source to get the discount. So next time you are out on a shopping spree at Numero Uno, don't forget to take advantage of the price matching.
Cashback Program
Shopping can be a lot of fun, especially through the Numero Uno weekly circular, where you can find so many amazing deals. But why should your shopping experience end there? With Cash Back at Numero Uno, you can save even more money on your purchases. All you have to do is sign up for an account with Cash Back and shop as usual. Then get money back into your account when you checkout.
It is really simple. Whether you are buying groceries or supplies, or just browsing the latest trends, with the help of Cash Back, making intelligent decisions regarding your spending is trouble-free.
Shop at Right Time
Ever tried shopping during Black Friday? If you're not familiar with it, Black Friday is the Friday after Thanksgiving. During these days, shops and brands launch their biggest promos, deals, and discounts. Prices are slashed and coupons are bountiful. It's one of the right, if not the best, times to shop!
But it isn't the only great time to spend. You should also take advantage of back-to-school-deals, summer, and other holiday promos. These days are only a few times a year, but the savings and items you get would help you out for the rest.
All these holiday sales seasons, along with other offers, are featured on the Numero Uno ad previews. Make sure to check those out so you'd be the first to know when the prices are dropping and the discounts are soaring.
Shopping at Numero Uno
In-store Shopping
With Numero Uno weekly ad this week, in-store shopping offers unbeatable benefits for shoppers. Online forums with user reviews can help you figure out what to buy. But it is also helpful to try out products and get advice from people who work at the store before you make a decision. That way, you can be sure that you are making a good choice.
Furthermore, seeing items out of the box and in person gives shoppers more accurate pictures of what these goods look like. In-store shopping also promises immediate gratification because you can take the item home immediately.
Curbside Picku at Numero Uno
Curbside pickup has become an increasingly popular way for shoppers to get their goods without leaving their homes. This simple service offers convenience, comfort, and safety all in one. Shopping curbside means not having to face the hustle and bustle of the store while searching for what you need.
It is all at your fingertips, just a phone call or click away. Additionally, you do not have to wait in checkout lines to get benefits from Numero Uno ad. Instead, curbside services quickly hand off bags with your purchases. During this era of social distancing, curbside pickups are especially alluring to those who want to minimize contact with others.
Delivery at Numero Uno
Shopping online using delivery services can be beneficial, especially when one has limited time to visit the Numero Uno. With ads and Numero Uno sales flyer easily available online, shoppers can quickly and efficiently compare prices. Furthermore, you can enjoy exclusive discounts for new customers that may not be offered in-store.
Delivery services can help busy people. They can spend their time on other things. They don't have to wait in line or carry shopping bags. Delivery can even provide access to items that are not available nearby, opening up the opportunity for a wider selection of products and brands to choose from.
Online Shopping at Numero Uno
If you're don't want to go out but need to shop to de-stress, here's a great alternative: online shopping. With a few taps on your screen, you can browse collections, add to cart, check out, and opt for delivery! Online shops are the trend right now, and to make sure your local Numero Uno has one, check out the Numero Uno circular. It will surely link to the shop; plus, it features great deals and discounts you can use.
Numero Uno App
Is the Numero Uno app installed on your phone? If it isn't, you should visit your app store and see if it's up for download. Once you got the app up and ready, you should also consider subscribing to Numero Uno ad services, so you won't miss out on big-time sales, deals, discounts, vouchers, and other amazing promos.
How EveryPayJoy Help you Save?
EveryPayJoy is a shopaholic's dream. It has all the best promos from many big stores in one place, so you don't have to be eluded by deals or scour the Internet to find them. Such promos are showcased in the Numero Uno weekly ads or Numero Uno sales flyer. You can also subscribe to these promotional materials - provide your email to the subscription box and every week, you'll get the most recent and exclusive deals and discounts.
There is also an organized coupon database on the EveryPayJoy website. They are organized by brand for your convenience, and you only have to click on the coupons you like to use them. Plus, expiration dates are readily shown, so you won't have to guess if they're expired or not; it also makes it easier to plan your shopping trips.
Finally, EveryPayJoy stands out for the extraordinary tips it provides its users. There is a wide array of articles on the site, each providing advice so you can save money and make the most out of your budget. So if you find your shopping game to be a bit behind, brush up with some wisdom from EveryPayJoy.
Disclaimer: Numero Uno is a registered trademark of Numero Uno and is not affiliated with our company. We are not affiliated with, endorsed by, or connected to Numero Uno. Our use of any trademark belonging to another company is not done with the intent to confuse consumers but is rather incidental in promoting these companies and their coupons.