NAPA Auto Parts Coupons, Deals & Promo Codes
Find everything you need using the NAPA Auto Parts weekly ad for this week. It contains 25 amazing deals, exclusive for 03/01/2023 to 03/31/2023 only. So don't miss out on such limited gimmicks!
To view these offers, click, scroll, and zoom in on the NAPA Auto Parts ad. Clicking on the arrows or "next" button lets you browse through different collections, like grocery products, household appliances, school stuff, and fashion items. Such brilliant organization lets you find your necessities much faster! Meanwhile, scrolling allows you to zoom in, so you get a better view of the item, product details, and incredible markdowns.
You can also save a NAPA Auto Parts coupon from the database! These coupons may be for a limited time only, so click on your screen to get a list of coupon details, which includes expiry dates and instructions for redeeming. They're a great shopping hack that lets you get more value for your money.
All these deals and coupons aren't just for this week too! Keep visiting to find more exclusive NAPA Auto Parts weekly ads and NAPA Auto Parts ad previews. The NAPA Auto Parts ad previews gives you a glimpse of future promos, so you'd have a headstart with your shopping spree plans!


TruFuel Pre-Mix Engineered Fuel & Oil 40:1 32 fl. oz.
SAVE UP TO 27%

Ultra Low VOC Brake Parts Cleaner
SAVE UP TO 44%

TruFuel Pre-Mix Engineered Fuel & Oil
SAVE UP TO 27%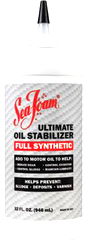 Sea Foam Marine Pro Fuel Treatment
SAVE UP TO 40%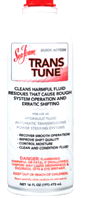 Sea Foam Universal Power Steering Fluid 12 Fl oz
SAVE UP TO 43%

Sea Foam Auto Marine Fleet Motor Treatment 16 oz. pour can
SAVE UP TO 43%

Non-Chlorinated Lower VOC Brake Parts Cleaner w/Power Jet
SAVE UP TO 44%

Sea Foam Deep Creep Multi-Use Penetrating Lubricant
SAVE UP TO 43%

Non-Flammable Brake Parts Cleaner
SAVE UP TO 44%

Non-Chlorinated Brake Parts Cleaner w/Power Jet
SAVE UP TO 44%

Non-Chlorinated High Strength Brake Parts Cleaner
SAVE UP TO 44%

Valvoline MaxLife High Mileage Motor Oil Synthetic Blend
SAVE UP TO 50%

Non-Chlorinated Brake Parts Cleaner 14 oz. Can
SAVE UP TO 44%

Rain-X Latitude Water Repellency Wiper Blade
SAVE $15 Per Pair

Rain-X Silicone AdvantEdge Wiper Blade
SAVE $15 Per Pair, AAA Members save an extra $5 off a pair of Rain-X Silicone AdvantEdge Wiper Blades when you provide your valid AAA Membership card

Non-Chlorinated Brake Parts Cleaner with Power Jet
SAVE UP TO 44%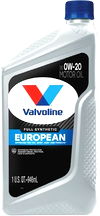 Valvoline European Vehicle Motor Oil Full Synthetic European Formula
SAVE UP TO 42%

Prepaid Visa® Card*
Claim a $20 Prepaid Visa® Card* when you purchase 3 qualifying NAPA Filters on the same NAPA AUTO PARTS receipt

automotive Battery
$20 REBATE on the purchase of one Legend or Legend Premium AGM automotive Battery. $25 REBATE on the purchase of one AAA-branded automotive Battery.



qt. Valvoline High Mileage Full Synthetic
SAVE UP TO 42%
NAPA Auto Parts Deals by Brands
When it comes to finding exceptional deals at NAPA Auto Parts, shoppers are often overwhelmed by the sheer number of brands and products available. To help make things easier, we have broken down the top deals for each brand in this NAPA Auto Parts circular. With a wide selection of items from various brands, there is something for everyone.
We recognize that it can be challenging to keep track of all the discounts and sales, so we've made sure to include dynamic parameters to sort through the 12 brands offered in the NAPA Auto Parts sales flyer.
By cataloging each brand with information such as its history, items currently on sale, and more details about its products, shoppers can easily find the best deals around. Whether you're looking for tasty snacks or stylish fashion trends, our comprehensive breakdown of CRAFTSMAN will ensure you get the most out of your shopping experience at NAPA Auto Parts.
NAPA Auto Parts Weekly Ad & Preview
Are you looking to plan your grocery shopping trip for the upcoming week? Look no further – with NAPA Auto Parts Weekly Ad. You can get a sneak peek at the deals and discounts coming soon! With this handy guide on NAPA Auto Parts ad, you can keep an eye out for new offers and discounts available each week to score some amazing deals at NAPA Auto Parts.
How to save at NAPA Auto Parts?
At NAPA Auto Parts, shopping is enjoyable because of the hundreds of deals, discounts, coupons, and other exciting promos. A variety of offers are available everyday and, unlike before, you won't have to hunt and scour to find them. All are available in this NAPA Auto Parts weekly circular - an easy to use sales tool that's regular updated for your convenience.
Coupons at NAPA Auto Parts
Running out of coupons to use? Get a refill at NAPA Auto Parts coupon database. It is the largest digital collection of vouchers that entitle you to the biggest discounts, most amazing deals, and other fantastic promos. Some of these coupons are even exclusive only to this database, so make sure to subscribe.
Moreover, taking advantage of this coupon database is easy. Just browse through the collections, click on the ones you like, and read the provided terms, conditions, and instructions for saving and redeeming. Once done, use the coupons as you like and make sure to visit the database regularly; it gets updated frequently, so you can get a headstart on the most recent offers.
Deals of the Week
Start by familiarizing yourself with the weekly ad. This is where you will find all the current discounts and price cuts, so take some time each week to look through it closely.
Shopping for the weekly specials or "deals of the week" is a fantastic way to save money. You can save on items you need, such as groceries or household supplies, and find great deals on just about anything. It takes a bit of effort and research, but it is well worth it in the long run when you look at your savings balance.
Planning ahead and taking advantage of weekly specials can get you more bang for your buck and help your savings grow with each purchase. Whether shopping online or hitting your favorite store, planning on the NAPA Auto Parts weekly circular can often lead to discounts and fabulous bargains. With all these options at our fingertips, there is no reason not to shop around for this week's best deal.
NAPA Auto Parts BOGO
Shopping at NAPA Auto Parts with the help of BOGOs is a great way to save money. BOGOs, which stands for "Buy One Get One" offers, allow customers to purchase two items at a discounted price. For example, if you buy one item at full price, you may be eligible to get a second item for 50% off or even free! This type of offer is usually available on select items, and you can find it in the NAPA Auto Parts sales flyer.
When shopping online, look for the "BOGO" icon next to the product description to see if it is eligible for a special offer. If shopping in-store, ask an associate about current BOGO 50% off specials. Additionally, keep an eye out for store coupons that you can use alongside the BOGO deal.
It's important to remember that not all stores will offer BOGOs, and certain restrictions come with these types of offers. Pay attention to expiration dates, quantity limits, and other details. Also note that some stores may limit their BOGOs by brands, so make sure you read up on all of their terms before shopping.
Membership Program
Saving at NAPA Auto Parts with their loyalty rewards program is calming and convenient. With the help of this program, customers can access exclusive discounts and promotions that are only available to members. This allows them to get the best NAPA Auto Parts sales ad on their purchases and save money in the process.
Members are eligible for additional discounts like coupon codes that may not be available in-store or online. They also get early access to sales events, making it unchallenging to find great deals even before they go on sale. Plus, when members make a purchase using their loyalty points, they can save even more money.
To maximize savings while shopping at NAPA Auto Parts, members should take advantage of special offers and flash sales that are only available through the loyalty program. Additionally, they should keep track of their rewards points so they can redeem them quickly and conveniently in-store when they need to use them.
Overall, being a member of NAPA Auto Parts's loyalty rewards program is an excellent way for customers to save money when shopping. With exclusive discounts, promotional offers, and other benefits, it is a perfect way for members to make their money stretch further when buying items from NAPA Auto Parts.
Online Exclusive Offers
Ever wondered why everyone's transitioning to online shopping? That's because of the huge deals and discounts! With online shops, not only do you save on transport and physical effort, product prices are cheaper, too, especially when you use and stay updated on the NAPA Auto Parts weekly circular! This digital resource features the most recent promos you can use to make big savings on big purchases.
Leverage Free Shipping
Shopping and saving money can go hand in hand when shopping at NAPA Auto Parts. Not only does the NAPA Auto Parts sales ad offer a wide selection of products, but it also makes saving money with their free shipping option even easier. Simply spend over the threshold, and any delivery charge is on them.
However, there are many occasions where free shipping is only sometimes possible during flash sales or on certain exclusive products. But by keeping an eye out for discounts and deals or by reaching stackable thresholds for larger orders, you will be able to use the store's free shipping offers more often to help save further.
Clearance
Shopping at NAPA Auto Parts can stay within the budget. By looking out for clearance items, you can save big. Savvy shoppers can use the NAPA Auto Parts ad to find something for everyone, from fashion and home goods to electronics. With the abundance of excellent deals available, you will be sure to unlock incredible value on whatever purchase you make.
Remember to check the clearance section before making a purchase, and you could land a tremendous discount. Keep your eye out for end-of-season deals, special offers, and sales. With so many chances for savings, you are sure to find something you want at the right price.
Price Matching
Price matching on the NAPA Auto Parts weekly circular has become a great way to save money while still being able to shop where you want. Price matching is searching for the same product, or one similar to it, on another site at a lower price. Furthermore, you can ask the NAPA Auto Parts to match that price. It is so simple, just shop online and keep your eye out for better deals elsewhere.
Once you have found the item elsewhere more cheaply, tell NAPA Auto Parts, and they will match it. Of course, some restrictions do apply. However, with just a few minutes of research and looking around, shoppers can easily use this great tool and save a lot of money.
Cashback reward program
Get your money back - literally - through cashback promos! If you buy a specific product or reach a certain total in one purchase, you'll be entitled to cash returns, as long as you have cashback coupons or the promos or store is having the promo. Offers are quite limited so be the first to find them on the NAPA Auto Parts coupon database. It's a digital resource that showcases all the biggest vouchers you can use to get deals and discounts, including exlusive cashback offers. Subscribe now!
Shop at Right Time
Shopping during the holiday season can be expensive, but you can save money at NAPA Auto Parts with a few simple tips. Shopping at black Friday sales or mega sales throughout the year is a great way to find deals and discounts on products you are interested in. Instead of spending hours researching and comparing prices, these multi-day deals make it easy for shoppers to get what they need for less. Whether your shopping list consists of presents or an upgrade for yourself, shop at the right time this holiday season, and be sure to stock up on the NAPA Auto Parts ad.
Shopping at NAPA Auto Parts
NAPA Auto Parts In-store Shopping
In-store shopping is the most classic way to shop. For some, it's even a ritual or a way to de-stress from a hectic week. Especially for shopaholics, nothing feels more comforting than walking along the newly-stocked aisles, assessing items, and checking out products.
If you're that kind of person, you'd think the experience would hardly get better. But it does, when you use the NAPA Auto Parts sales flyer. It updates you on the latest deals and promos, so you're always informed of the most recent and best offers.
Curbside Pickup
Curbside pickup is an excellent option for avid shoppers who want to order things from afar but want to avoid shipping fees. You can just call your local NAPA Auto Parts, see if they what you need, place an order, and then schedule the pickup on the time most convenient for you! Moreover, you can use it to place advance orders for items NAPA Auto Parts doesn't have at the moment. Once the stock comes in, you get first dibs as you'll be called for pickup. Neat, right? To learn more about this, check out the NAPA Auto Parts flyer!
Delivery
Shopping online can be a hassle when considering delivery times and costs. Fortunately, stores are starting to offer delivery services with bonus benefits, such as easy returns and minimal contact with people. Delivery offers convenience, time-savings, cost savings, and, most importantly, the ability to benefit from the NAPA Auto Parts ad.
With this service, shoppers no longer have to worry about crowds or standing in long lines because their purchases will be waiting for them on their doorstep. All these benefits add up to make delivery an excellent option for shopping from home during current times.
Online Shopping
NAPA Auto Parts flyer provides an easy and beneficial way to get your shopping done, with the added benefit of online shopping. Shopping from NAPA Auto Parts is now easier than ever because you can browse items from the comfort of your living room. It gives you advantage of all the deals NAPA Auto Parts offers.
When shopping online, you can compare NAPA Auto Parts's prices to other stores and read user reviews on products. Furthermore, NAPA Auto Parts customers can feel safe knowing that their transactions are secure and protected.
Mobile Digital App
Have you seen a NAPA Auto Parts ad feature the NAPA Auto Parts app and wonder if it's worth it? It is - aside from the online shop being one click away, you are entitled to exclusive deals, discounts, and other promo offers. The perks are many, so be sure to check your app store and install it if it's up and available!
How EveryPayJoy Help you Save?
Everypayjoy is a great website to help you save money on everyday purchases. It provides access to the NAPA Auto Parts sales flyer and exclusive deals so users can find the best prices and discounts available. With Everypayjoy, you will not miss any no savings opportunities.
The website has a simple design that helps users quickly find what they need without sacrificing quality or spending more than necessary. On top of providing deals and coupons for its users, Everypajoy also offers a vast selection of products, from clothing, frozen items, furniture, electronics, and more, in the sales flyer.
Additionally, using Everypayjoy means staying up-to-date with all the latest discounts and offers from your favorite stores. With [store[ weekly ads provided straight to your inbox, you can make sure that you always know when there are new opportunities for saving money on items that you need or want.
Overall, EverypayJoy is an excellent resource for savings on everyday purchases. There are always new ways to save with this website, whether coupons or weekly ads from popular stores. So, why not take advantage? You can quickly maximize your budget with just a few clicks and an eye out for those astonishing deals.
Disclaimer: NAPA Auto Parts is a registered trademark of NAPA Auto Parts and is not affiliated with our company. We are not affiliated with, endorsed by, or connected to NAPA Auto Parts. Our use of any trademark belonging to another company is not done with the intent to confuse consumers but is rather incidental in promoting these companies and their coupons.