Migalitos Supermercado Coupons, Deals & Promo Codes
Reading the Migalitos Supermercado weekly ad this week is easy, and you can do it in a few simple steps. First, you must scroll through the Ad Preview above to see all the items available at discounted prices this week. Next, you can sort through the categories to find what you are looking for.
You will surprisingly find multiple categories, including self-care, pet supplies, deli, fresh meat, frozen foods, and many more. Lastly, you can check out the coupons associated with each item in the coupon database for additional savings.
Reading this Migalitos Supermercado ad is crucial because it offers discounts on items that may not be available when purchasing them at the total price. Additionally, it can help customers save money by providing information on particular products that may have been on sale, but people may have missed when shopping usually. It also provides shoppers with information regarding sales and promotions they wouldn't have known about otherwise.
The store's weekly ad will continue from 03/22/2023 to 03/28/2023, so be sure to check back often to keep up with the latest available discounts and deals. You will get 30 spectacular deals to help you save even more money on your purchases.
The Migalitos Supermercado coupon is one of the best ways to get extra savings when shopping at Migalitos Supermercado. Coupons usually come with special deals such as free items or buy one get one free deals, which can help you save significantly on your purchase. Be sure to take advantage of these offers if they are available!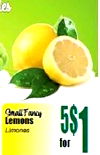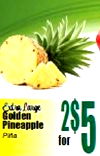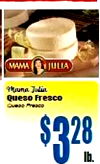 MAMA JULIA Queso Fresco $328 lb.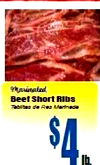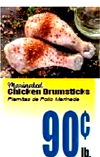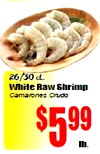 26/30 ct. White Raw Shrimp Camarones Crudo $599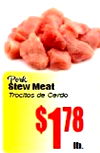 Perk Stew Meat Trocitos de Cardo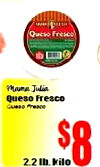 Queso Fresco Mama Julia Queso Fresco $8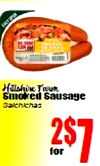 smoked Sausage Salchichas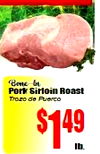 Pork Sirloin Roast Trozo de Puerco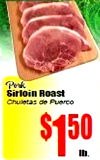 Sirloin Roast Chuletas de Puerco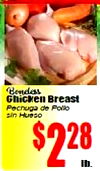 Ghicken Breast Pechuga de Pollo sin Husso $228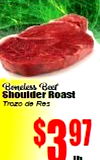 Shoulder Roast Trozo de Res $397

SUM HOW TUE WFD THU FRI SA 22 23 24 25 26 27 28









$3.75 $3.75 5 FREE La Moderna BAGS Pasta
Related Brands to Migalitos Supermercado
Most store catalogs are sorted by type, like household items or fashion products. While that's neat, it can be a hassle to peruse through a thousand items just to look for this one brand that you want.
Well, here's the answer to your dilemma: a Migalitos Supermercado circular featuring a top Migalitos Supermercado deals by brand segment. All the best discounts from 6 brands, sorted for your convenience and easy verification.
Some brands you will encounter in this Migalitos Supermercado sales flyer are Polar, GOLD PEAK, Smith & Wesson, St. Jude, Cape Cod, Philadelphia. Now and then, the list gets updated so visit it as often as you can to avoid missing out on juicy offers.
Here are the popular brands we found in our database:
Migalitos Supermercado Weekly Ad & Preview
Don't miss out on the amazing deals! Check out our current Migalitos Supermercado Weekly Ad and get a preview of what's to come in next week's ad. Hit 'Next' to see more lucrative offers. Get ahead of your shopping trip by checking out the early Walmart ad.
How to save at Migalitos Supermercado?
There are many ways to save at Migalitos Supermercado that will give you a massive discount on your final bill. With a little effort, you can easily make the most of your shopping trips and cut down on your grocery bill.
Knowing the tips and tricks for saving money through Migalitos Supermercado sales flyers will enable you to make intelligent decisions when shopping for groceries. By following these simple tips, you will be able to maximize your savings (and minimize stress!) the next time you shop at Migalitos Supermercado.
Migalitos Supermercado Digital Coupons
Did you go a little over your online shopping budget today? Or is there a shipping fee you don't want to pay? Find the answers to your shopping troubles in this treasure trove of vouchers: the Migalitos Supermercado coupon database. It is a compilation of hundreds of big-value coupons that entitle you to product deals, store discounts, free shipping, and other money-saving promos.
Browsing the coupons is really easy as they are sorted into organized collections for your convenience. Once you find ones you like, click on them individually to find more details, such as expiration date, and instructions for redeeming. If you don't plan on using them soon, you can also save them instead, but make sure to redeem them before expiry.
Deals of the Week
Back then, flipping through product magazines and catalogs were a subtly fun way to pass time. You see amazing products, fantastic discounts, and even buy one get one deals. This time, though, most such catalogs are elusive to find or you must pay a subscription to use them.
With the Migalitos Supermercado weekly ad, you can replicate that nostalgia of browsing through weekly specials and product collections. But this ad is much better than the catalogs of the olden days. Firstly, it's digital, so you can access it anytime, anywhere, which makes price comparisons easier. Secondly, it's easy to use - just click on a few buttons to browse. Lastly, it's free!
BOGOs
When you shop at Migalitos Supermercado, there are some great ways to save money with BOGO free or "Buy One Get One" promotions. Here are some tips and tricks for getting the most out of these offers:
First, always read the terms and conditions of a BOGO offer before making a purchase. Knowing precisely what items qualify for the promotion and your savings is essential. For example, a store may have a "BOGO 50% Off" promotion, meaning customers can purchase one item and receive another at half price. It's important to note that both items must be equal or more excellent value to qualify for this offer.
Second, make sure you compare prices between different stores and online retailers so that you can get the best deal available. Remember to include any applicable taxes when calculating the total cost of an item. Additionally, take advantage of any special store discounts or loyalty programs that may apply to your purchase when using a BOGO offer.
Finally, check the expiration dates on any promotional offers from the Migalitos Supermercado sales flyer. Many stores set expiration dates for their BOGO offers. So, if you don't use them before they expire, you could miss out on some significant savings. Plan ahead and maximize your savings by taking advantage of these time-limited deals before they expire.
By following these tips and tricks, savvy shoppers can take full advantage of BOGOs at Migalitos Supermercado and make their hard-earned money go further!
Reward Programs
Do you want to shop, earn, and save? While all those three don't seem to go along often, you can have them all if you're part of the Migalitos Supermercado reward program. That's because membership to the program gives you access to exclusive deals AND grants you points when you reach a certain amount everytime you shop. The points you earn can be used for future purchases, so you can save even more!
To learn more about the reward program, check out the Migalitos Supermercado sales ad. You'll also find there the instructions for membership application.
Exclusive Online
Thanks to their Online Exclusive Offers, shopping through the Migalitos Supermercado weekly ad has never been easier. Using these offers, customers can receive discounts and special deals when shopping online. The easiest way to take advantage of these discounts is to sign up for an account on the store's website and opt-in to their promotional emails. That way, customers can be sure not to miss any updates on new savings opportunities. Just make sure to compare prices before jumping in. Take advantage of these great offers today and start saving money shopping at Migalitos Supermercado.
Free Shipping
Saving money at Migalitos Supermercado is effortless with the help of free shipping. Apart from all the exclusive offers and discounts in the Migalitos Supermercado sales flyer, the one thing that attracts most customers is that they get the package delivered to their homes without paying a single penny.
To get started, customers can sign up for a free membership to gain access to exclusive discounts and promotions. It will help them have their orders shipped for free without any additional cost.
Clearance
Ever shopped during clearance sales? You should - it revolutionizes the way you make purchases. Clearance racks and lineups often hide the cheapest thrills, only accessible to those who are lucky or stay constantly updated through the Migalitos Supermercado sales flyer. This flyer has announcements regarding clearance sales, and even sneaks in glimpses of what the rack has to offer. So, be sure to check it out so you won't miss out on the good stuff like everyone else.
Price Match at Migalitos Supermercado
Price Matching is a great way to save money while shopping at Migalitos Supermercado. It allows customers to compare prices and get the lowest cost for the same items they want. Here's how it works:
Before you shop, do some research and take note of which stores have lower prices for the products you're interested in buying. Ensure these prices are still active when you are ready to purchase.
Price matching isn't limited to just one item. By taking advantage of Price Match policies, customers can save time and money by receiving guaranteed low prices on their purchases from Migalitos Supermercado sales flyer.
Cashback Program
Many are familiar with Migalitos Supermercado discount and free shipping deals. But cashback promos? Not so much. But once you've tried availing them, you'll keep coming back for more. That's because these offers entitle you to get back a certain amount of what you've spent!
The money you got back can be used for future purchases at Migalitos Supermercado, or might even be returned to you as cash you can use for other purposes. If you want to try availing cashback deals, you can look for the corresponding vouchers on the Migalitos Supermercado coupon database.
Shop at Right Time
Is your kid going back to school? You'll have a lot of stuff to buy - clothes, bags, school supplies, shoes, and more. All these expenses could leave your bank empty, but not if you're shopping smart.
Shop at the right time with the Migalitos Supermercado ad previews. These ads showcase back-to-school deals and promos way ahead of time, so you know when, where, how, and how much you can get them. It will surely help you stretch your budget, so make sure to subscribe!
Shopping at Migalitos Supermercado
In-store Shopping
In-store shopping has so many benefits. Not only can you save money with Migalitos Supermercado weekly ad this week, but you also get to experience a more convenient shopping process. You get to see and touch all the products before buying, which brings a physical shopping connection that online stores simply can't compete with. Furthermore, you can find the best deals in person compared to online retailers.
Going out into Migalitos Supermercado and going through their weekly ad will help save money and give you access to a wider range of products. In-store shopping is the perfect way to find what fits your lifestyle while keeping your wallet happy.
Curbside Pickup
Curbside pickup has become an increasingly popular way for shoppers to get their goods without leaving their homes. This simple service offers convenience, comfort, and safety all in one. Shopping curbside means not having to face the hustle and bustle of the store while searching for what you need.
It is all at your fingertips, just a phone call or click away. Additionally, you do not have to wait in checkout lines to get benefits from Migalitos Supermercado ad. Instead, curbside services quickly hand off bags with your purchases. During this era of social distancing, curbside pickups are especially alluring to those who want to minimize contact with others.
Delivery
Shopping online using delivery services can be beneficial, especially when one has limited time to visit the Migalitos Supermercado. With ads and Migalitos Supermercado sales flyer easily available online, shoppers can quickly and efficiently compare prices. Furthermore, you can enjoy exclusive discounts for new customers that may not be offered in-store.
Delivery services can help busy people. They can spend their time on other things. They don't have to wait in line or carry shopping bags. Delivery can even provide access to items that are not available nearby, opening up the opportunity for a wider selection of products and brands to choose from.
Online Shopping at Migalitos Supermercado
Online shopping offers shoppers great convenience and flexibility. Customers can select the Migalitos Supermercado ad, make their selections, and have the items shipped right to their homes without ever having to leave their living rooms. Online shopping is more convenient and gives customers access to lower prices because of less overhead costs when selling online.
Shopping from home eliminates the temptation to make unplanned purchases, allowing shoppers to remain on budget. Additionally, shoppers can get a greater insight into their spending habits.
Migalitos Supermercado App
Shopping with store circulars is a great way to benefit from the latest apps. With smartphone capabilities, Migalitos Supermercado circular is accessible. It gives shoppers up-to-date information on product availability, prices, and discounts. It is also quick and easy as there is no more flipping through pages of newspaper sections. Just open the Migalitos Supermercado app and compare different deals instantly. Whether hunting for specific items or browsing for potential buys, the Migalitos Supermercado app makes it easier to get the bang for your buck.
How EveryPayJoy Help you Save?
Everypayjoy is a website that helps you save money on everyday purchases by providing access to Migalitos Supermercado sales flyers, weekly ads, and exclusive deals and coupons. This makes it easy for shoppers to find the best prices, discounts, and special offers. Whether you are looking for items in electronics, furniture, clothing, groceries, or other categories, there are plenty of ways to save money with Everypayjoy.
The savings don't stop with Migalitos Supermercado sales flyers. Everypayjoy also has Migalitos Supermercado weekly ads from hundreds of stores around the country. These ads typically feature significant discounts and deals that help consumers save big on their favorite products. Furthermore, since these ads change frequently, shoppers can stay up-to-date with new deals and promotions every week.
EverypayJoy also gives users access to exclusive coupons & promo codes to use at checkout when shopping online or in-store. You can use coupons for anything from groceries to home goods.
With its variety of options available, users can enjoy discounts on a wide range of products while staying up-to-date with the latest deals and promotions. Furthermore, its simple design makes it user-friendly as well as time-efficient. These features are helping shoppers get back more of their hard-earned money in no time at all!
Disclaimer: Migalitos Supermercado is a registered trademark of Migalitos Supermercado and is not affiliated with our company. We are not affiliated with, endorsed by, or connected to Migalitos Supermercado. Our use of any trademark belonging to another company is not done with the intent to confuse consumers but is rather incidental in promoting these companies and their coupons.